Should I Get Bangs? 9 Things to Consider Before Choosing a Style
To fringe or not to fringe. 
Just about every woman has to ask herself or her friends "Should I get bangs?" at some point in her life. Deciding whether or not you should get bangs is no easy feat. Once your fringe is cut, you're basically stuck with it until it grows out. This is something you want to be sure of before going for the chop so figuring out the many ways you can style your hair truly helps.
Should I Get Bangs? Questions to Ask Yourself
Lucky for you, this is where we come in. We've rounded up some questions for you to answer and simple, fun, and easy hairstyles to help you make the tough decision. Read on to reveal your hair chop truth:
1. Do you really want bangs?
First thing's first, why do you want to get bangs right now? Are you looking for a hair overhaul after a major life event (a break-up, for example)? Or, has your favorite celebrity got a fringe style you completely adore?
Or, maybe you're questioning 'should I get bangs?' before a special occasion (be it graduation or a wedding). If so, do you want to look back and be reminded how that split decision to get bangs should have been given another thought? Moral of the story: be 100% sure you want them.
2. Are you prepared for the maintenance?
Perhaps the most important thing to know when it comes to bangs is that they are quite needy and require a fair amount of attention, depending on which type of fringe you go for. And, if you want them to look red carpet-worthy, be prepared to spend time caring for them. This brings us to the next part.
3. Can you keep up with regular trims?
To keep them looking their best, you may be required to get your fringe trimmed as often as every 3-6 weeks, as they will grow faster than you expect. If you want to avoid that awkward in-between time, getting regular cuts is all you need to help you maintain your bangs' length and shape. But for obvious reasons, please don't try to cut them yourself.
4. What Styling Products Will You Need?
If you do get bangs, you'll need to fill your arsenal up with styling products to make your fringe look its best.
And if there's one product that'll make maintaining your bangs easy, it's dry shampoo. Our favorite? Suave Hair Refresher Dry Shampoo. Not only will it help keep grease at bay (which is another issue you'll be dealing with if you decide to get bangs, as they tend to get greasy quicker), but it will also revive them and give them added bounce and volume.
5. What's the right fringe for your face shape?
Now, it's all well and good looking at your fave celebrities or influencers for inspiration, but just because your favorite looks amazing with a blunt fringe, doesn't mean it will necessarily work for you. This is why it's essential to know what your face shape is before taking the plunge.
6. What's your hair type?
Like all hairstyles, bangs need to work with your unique hair type. This may mean that the fringe style you have your heart set on won't work for you, but there's no need to fret: just look for those who have the same hair texture as you, and see how they pull off bangs.
Whether you've got fine, straight hair or thick, curly hair, we promise there are many different fringe choices you can pick from.
7. Have you tried fake bangs?
Also, why not play around with faux bangs and different fringe styles using clip-ins—many celebrities do, after all.
8. How will it affect your hair routine?
If you're the type to hit snooze 6 times or barely have a moment to yourself each morning, you may need to consider if you even have time to prep your bangs.
But it doesn't stop there, oh no. Are you a gym bunny? If you like all your hair to be out of your way while getting your sweat on, take a moment to think about how you plan to secure your bangs for that gym sesh.
9. How will you style it?
Whether you are a nervous newbie or a bold beauty, don't forget to do your research to find your favorite bang hairstyles. It helps to have some styling direction and fave looks so you know which type of fringe to ask your stylist for.
Should I Get Bangs? 10 Styles to Convince You
1. Gelled Bangs
There are so many ways to style your fringe these days so the question of
"Should I get bangs?" shouldn't make you feel as if your styling options are slim to none. This gelled bang style is perfect for formal occasions. Smooth hair down with Suave Max Hold Sculpting Gel and allow it to dry in place.
2. Layered Hair
Take cues from the French and go for an undone look every single day. Wondering how this would look with a fringe? Here's proof that you get to take full advantage of all the benefits a fringe has to offer.
3. Micro Bangs
We're obsessed with this micro bang style. Contrary to popular belief, just because you have bangs doesn't mean your hair has to be perfect every single day. Try this textured and undone look to create a super airy, natural vibe.
4. Pixie with Bangs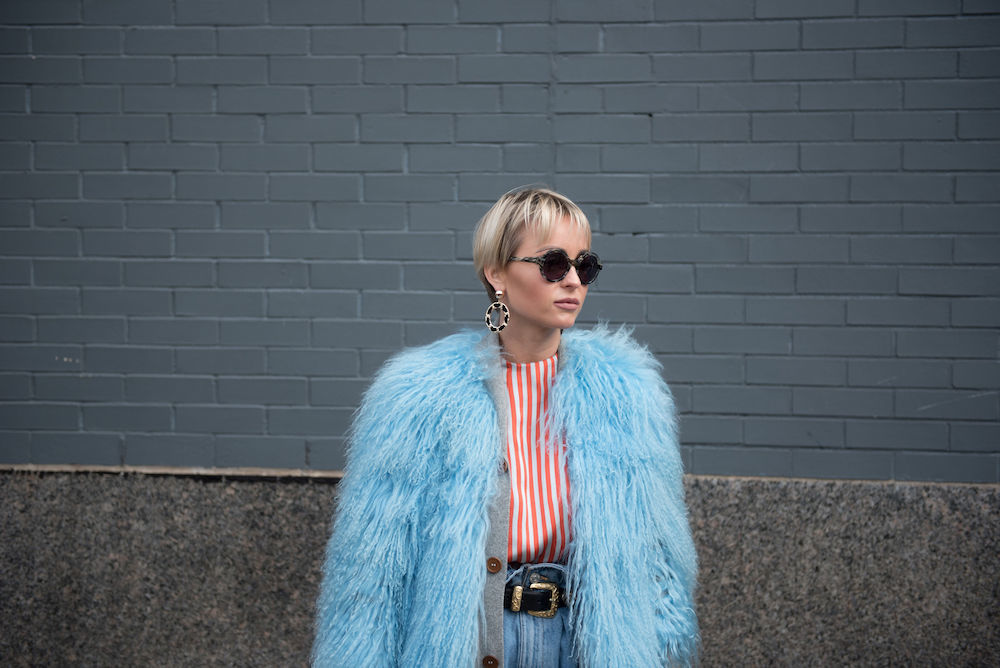 If you are asking yourself "Should I get bangs with a pixie?" then this style above will help you decide if the look is for you.
5. See-Through Bangs
Bobs are more fun when you pair the look-up with a fun fringe. We love the idea of giving your bangs this see-through effect. Achieve this style by finger-combing your bangs.
6. Side Part Bangs
There may or may not come a time when you feel like you're over your bangs. Don't let that get you down! Instead, opt for changing the direction you usually part your hair to give your style a new look.
7. Swoop Bangs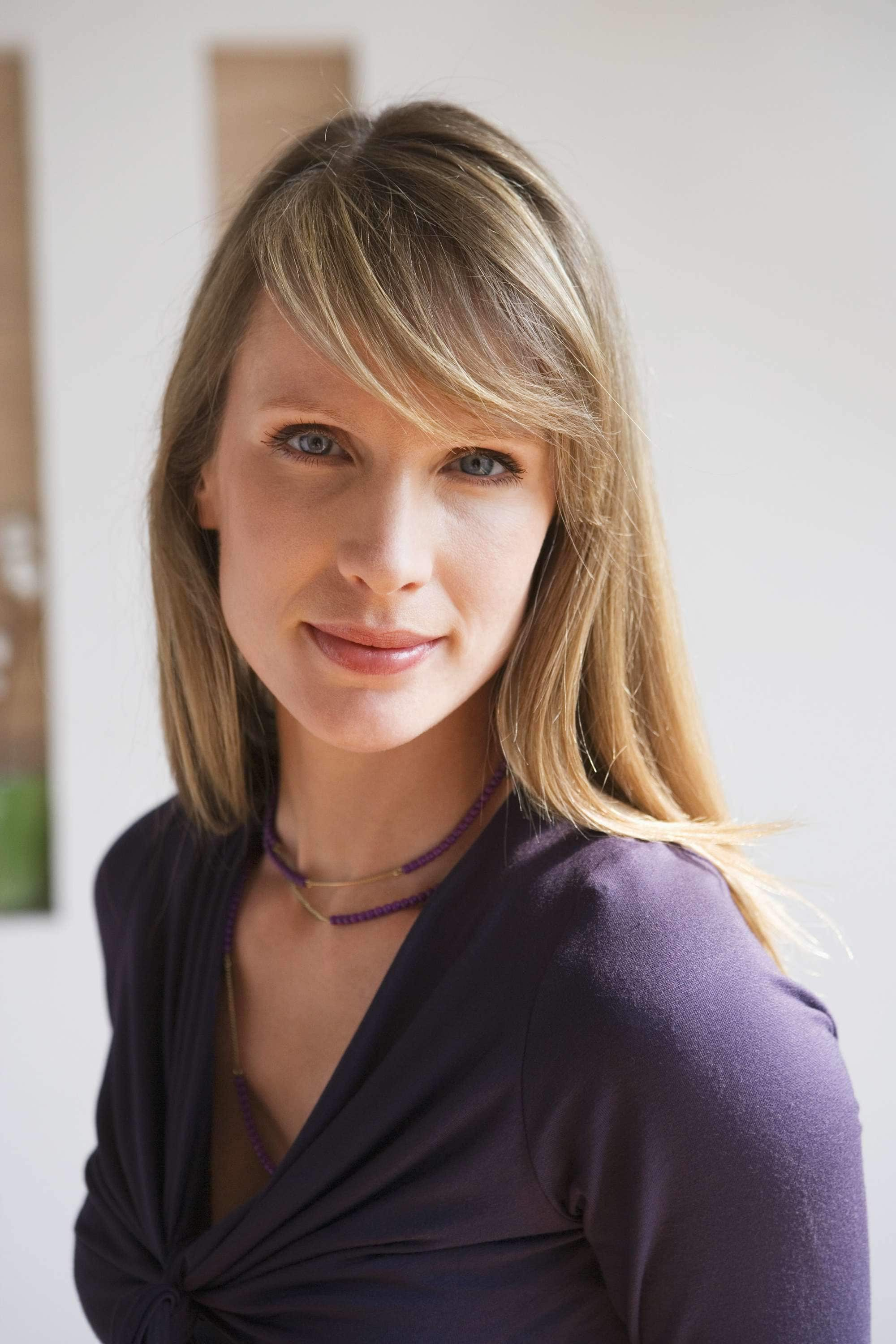 It's not every woman that can stand having her fringe in her face all day. If your bangs are getting the best of you, that shouldn't cramp your style. Instead, sweep them over to the side to keep them out of your face. If needed, use a hair pin to pin it in place.
8. Fringe Updo
Every day won't be a good hair day but there's definitely a way to make it work. Prep hair with a dry shampoo like Dove Refresh+Care Detox & Purify Dry Shampoo to absorb yesterday's oil, and then gather your hair into a loose updo style.
9. Wispy Bangs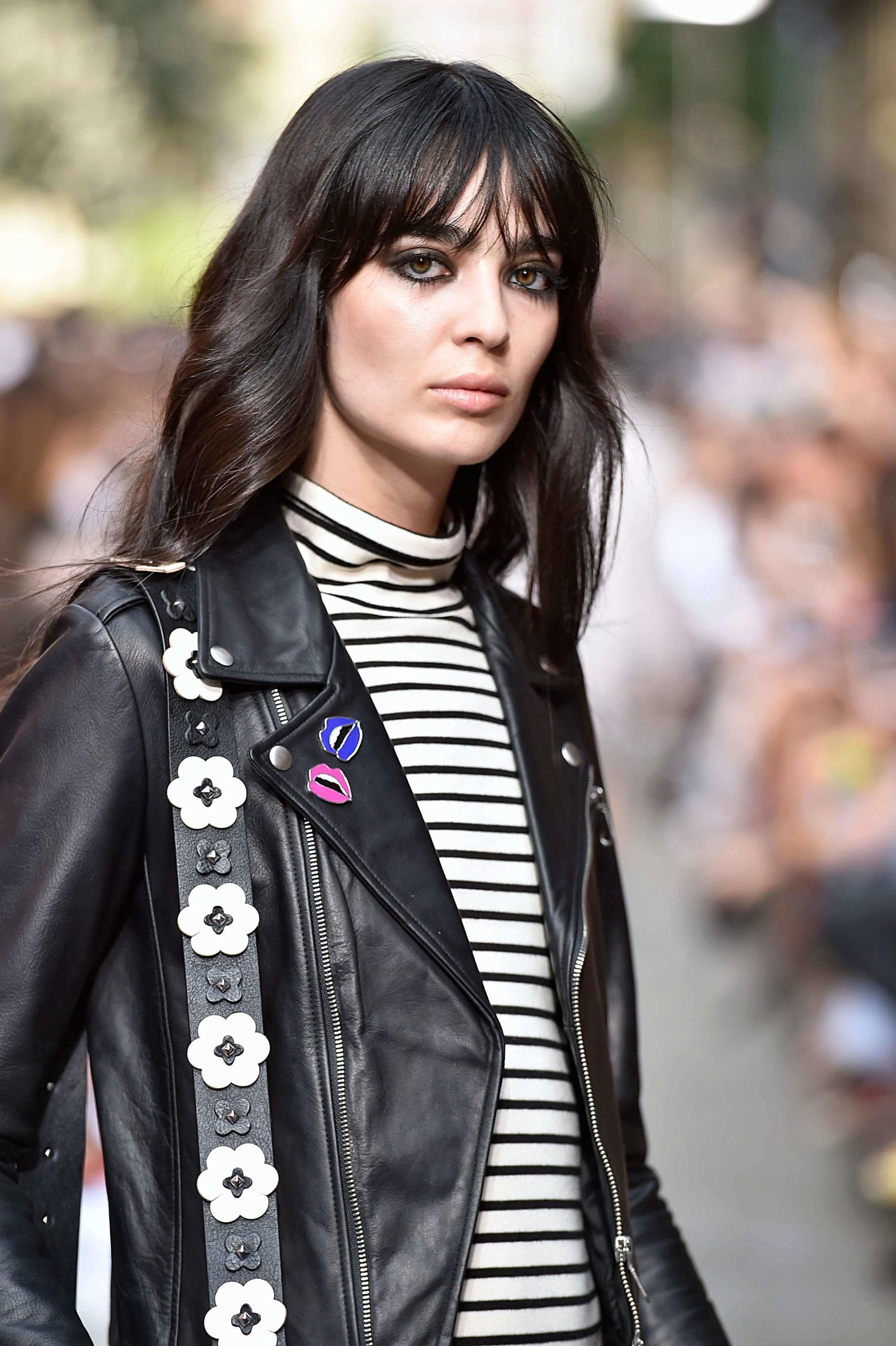 Want to break up the neat finish of your style with a little bit of edge? Pair polished waves with wispy bangs to create the perfect contrast in your look.
10. Brunette Bangs
Looking to get a complete makeover? Try changing the color of your hair, chopping into a bob, and getting bangs. Don't you love this brunette 'do as much as us? Style your look into this bouncy and wavy style with the help of Dove Style+Care Flexible Hold Hairspray.
Are you thinking about trying bangs? Be sure to take a picture and tag us @AllThingsHairUS!
Prev Article
Next Article
All Things Hair on Instagram