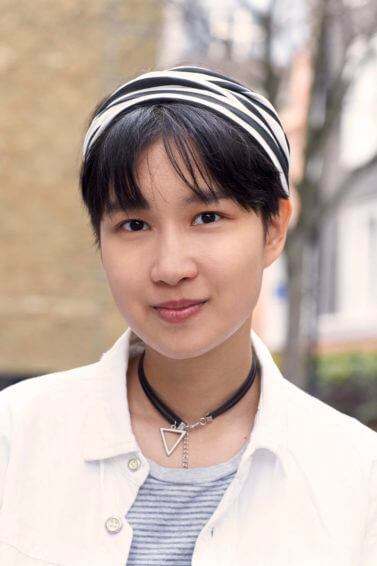 How Not to Regret Getting Hair Bangs
Or: How to keep them looking fresh, all day, everyday.
You did it—you finally got that fringe after talking about it for six months. After taking the plunge (and after two seconds of heart-stopping anxiety during), you're now sporting a brand-new 'do that, for better or worse, has the power to change your life. Behold, the power of hair bangs!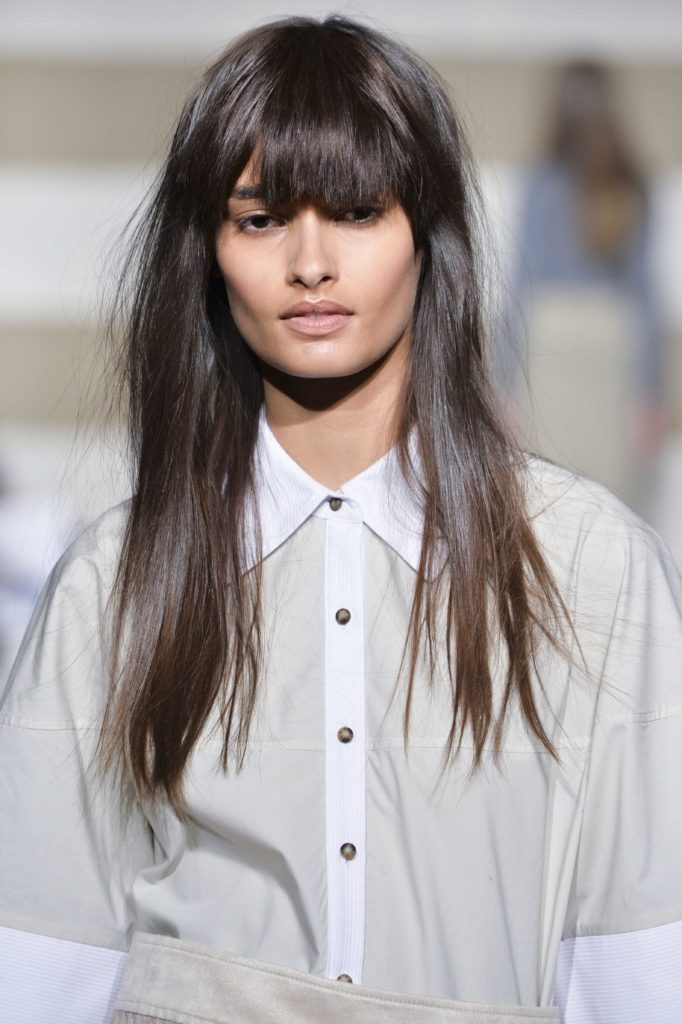 Keeping your bangs looking as sharp and perfectly styled as the day you got them is crucial. It can spell the difference between feeling like a French femme fatale, or like yourself in your 1990s yearbook picture—in other words, colossal. Now that they're not bogged down by a heavier length, freshly-fringed hair is now free to swing about and do as it pleases, sometimes to your chagrin. Read on for a rundown of basic fringe hair care, and you'll never regret taking the short cut ever again:
Tips for Keeping Hair Bangs Looking Fresh
Wash regularly
Because they're directly on your forehead, bangs are susceptible to absorbing more oils from your skin and makeup. This makes them go limp faster than the rest of your hair. Invest in a gentle nourishing system (we love Suave Professionals Natural Infusion Moisturizing Shampoo with Macadamia Oil and Suave Professionals Natural Infusion Moisturizing Conditioner with Macadamia Oil), but keep in mind that the rest of your hair may not need as often a rinse as your fringe. Which brings us to…
Dry shampoo
We have a theory that this product was invented by a girl with some form of bang trauma, as nothing could be more MFEO than dry shampoo and a greasy fringe. This glorious hair innovation allows you to spot-refresh your hair on the go, much like how stain pens work on just one soiled area of a sofa and frees you from having to reupholster your furniture. Dry shampoos usually come in powder or spray form; we find that a powder formulation is most effective for home touch-ups and texturizing, while sprays, such as the heavenly-scented Dove Refresh+Care Detox & Purify Dry Shampoo,  are a vital addition to one's city purse.
Try new updos
Since you basically have a new and improved face, why not bring out those features even further with a chic updo? Chances are when you got your fringe, your hairdresser experimented with a myriad of looks ("See, you can wear it this way and still look cute!" –All stylists ever) and didn't just stick to blowdrying your hair down, because then, what kind of styling experts would they be? Keep wearing your hair the same way and you risk falling into the same rut as you were in before you cut your hair. Now is the time to have some flirty fun with new looks—you'll be amazed to see how a fringe can upgrade even the simplest of bobs, for example. Product-wise, it's great to invest in a lightweight styling spray or blowdry lotion, such as TRESemmé Beauty-Full Volume Hair Maximizer, that provides everyday volume and control.
Invest in some new tools
Just as when you straighten hair or go curly, you'll need a few tools to help keep your hair bangs on point. One of these essentials is a rat-tail comb, which helps create a uniformly groomed fringe. This comb is also equally important when giving your bangs that trendy middle part too. If one brush is all you're allowing yourself, go the full nine and invest in a high-end natural-bristled variation—they work wonders in distributing oils from your scalp to your bangs, meaning instant frizz control at your fingertips.
Trim
Every five weeks to maintain, every eight if you're growing them out. Freshly cut hair bangs usually look best after they've had a few days to settle into your look and when they've had that extra millimeter of cushion. After that, anything else just obstructs the view—and you wouldn't want to hide any more of your features, would you? Meanwhile, treat your strands to a lightweight leave-in conditioner such as Nexxus New York Salon Care Hydra-Light Leave-In Conditioning Foam to guard against flyaways and keep cowlicks at bay.
How do you style your hair bangs?
Prev Article
Next Article
Gallery
Tutorial: Piecey Layered Bangs, Plus 5 Looks That Make Us Want a Fringe (Yet Again)
An edgy style update for your fringe.
See article
All Things Hair on Instagram