30 Strong, Sexy A-Line with Bangs Haircuts, As Inspired By Our Fave Screen Sirens
Find out which historical seductress is most like you in our a-line round-up.
What do seductresses, femmes fatale and compelling leading ladies have in common? Gumption, that's what, and a unique and powerful brand of sex appeal that sets them apart from their peers. They don't adhere to run-of-the-mill standards of beauty, and this is particularly obvious in their hairstyles, which seem to always be straightforwardly sexy without any of the distracting frills. Case in point: the A-line with bangs haircut, which is, we're saying it now, miles above your average bob.
Picture your favorite film noir female protagonist (or that saucy Flapper), and you'll get a picture of what we mean: The A-line with bangs look is a ~lewk~, what with a fringe that ensures all eyes are on her, and a silhouette that allows her to jut her chin out in defiance of society.
In reality, things need not be that dramatic to fall under the spectrum of this hairstyle. An A-line haircut simply pertains to the perimeter, or edge, of the hair, which is longer towards the front (yes, like the asymmetrical bob popular in the Noughties). That said, the length of your hair needn't be short or in a bob style, by definition; there are a lot of lobs and longer-length hair that follow an A-line silhouette.
Still a bit confused? Scroll on below for a bunch of the sexiest (and most film star-worthy) A-line with bangs hairstyles we've found. Your inner screen siren might just thank you:
30 of the Sexiest A-Line with Bangs Haircuts, As Popularized by Your Fave Pop Culture Sex Symbols
THE CLEOPATRA
They didn't call her one of the greatest seductresses in history for nothing. We're thinking her razor-sharp bob—as well as tons of kohl liner—had lots to do with this (that, and a knack for politics and appealing to the male ego). Emulate this famous A-line with bangs look with a slightly wedge-shaped chin-length bob with hair longest at the front, together with a blunt fringe and a neat, seal-like shine fit for a queen.
1. Micro-Fringed
Longer faces get balanced out with baby bangs and a length that's slightly past the jawline. A tad vintagey, this look also has hints of a burlesque vibe.
2. Round and Blunt
A blunt, rounder bob infuses more personality into rounder faces by giving it a more defined silhouette. The longer front layers thin out any width.
3. Soft and Grungy
Put a bit of a low-key '90s twist to things with hair that has a softer texture and a fringe that hits right at your brow (to better show off those thin arches, my dear).
4. Platinum and Pretty
This is an equally striking look for blondes as well. Platinum shades, in particular, give this a high-impact look that's also super feminine.
5. Natural Ends
Razored ends are one of the hallmarks of a true A-line with bangs situation, but in this look, edges are more softly tapered to fall in a more natural line. Bangs are also kept longer and fuller.
6. Wedge-Shaped
A triangular bob is a hallmark of a Cleopatra cut, and it can totally morph into a modern version with a few tweaks—such as softly stacked (barely noticeable, really) layers at the back, and a charming, middle-parted fringe.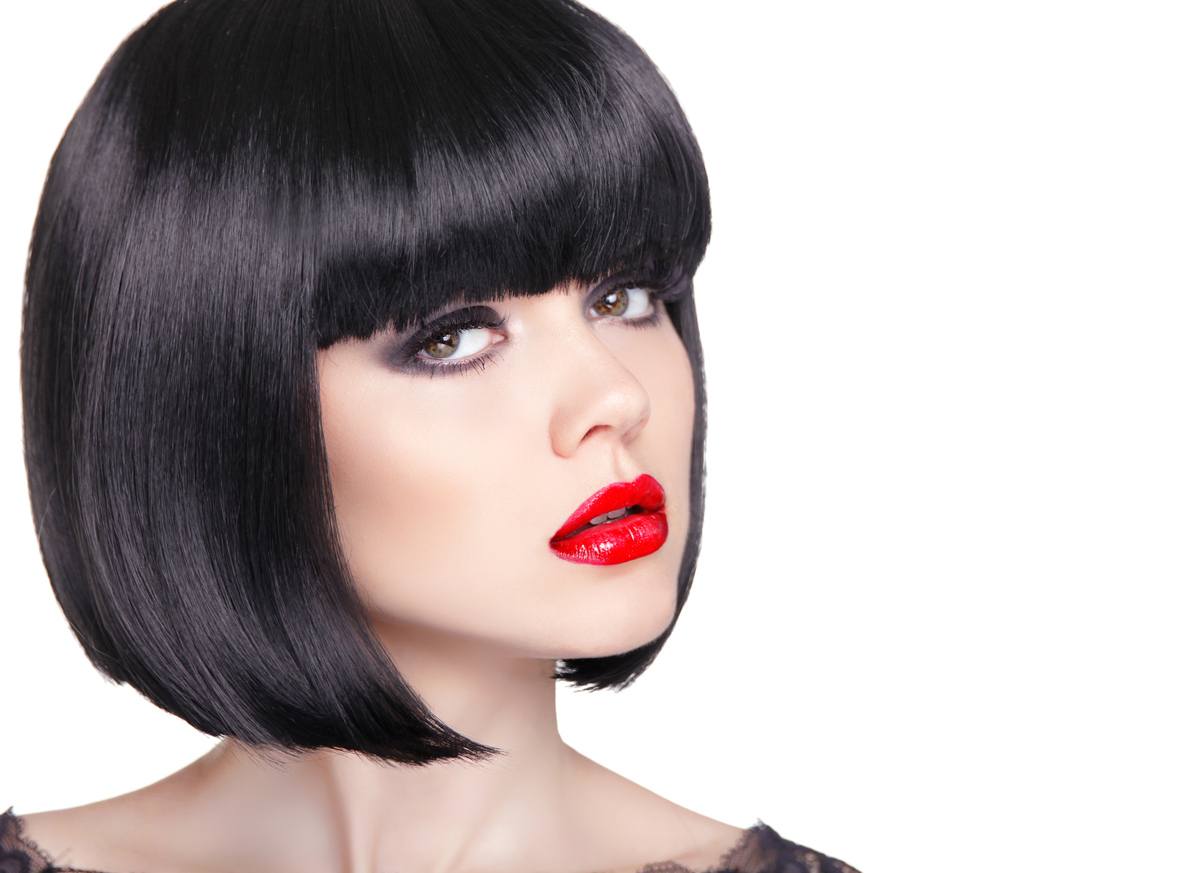 7. Helmet
If you're confident enough to rock a look that has every strand in place (or are just, you know, really Type A), then a helmet-like bob—with its immaculately lined bang and sleek shine—is just the thing.
---
---
THE MOD SIREN
The hairstylist-muse relationship hit a fever pitch in the 1960s when hair models and celebrity darlings shot to fame via one iconic, star-making haircut. The look du jour? A sharp, graphic, under-the-ear bob, with asymmetrical details and quirky touches. These waifish, charmingly androgynous girls had a wispy bang here, a sideburn there—seemingly lopsided, but all perfectly calibrated to appeal to the anti-glamazon, imperfection-is-sexy school of thought.
8. Quirky Bowl Cut
Cute and wholesome, this A-line with bangs haircut features a slight shag at the ends of the round bob to counteract the rigid fringe area.
9. The Window
A ramrod-straight bang paired with long, "curtainy" pieces along the sides of the face give this graphic bob a distinctive draped-window feel.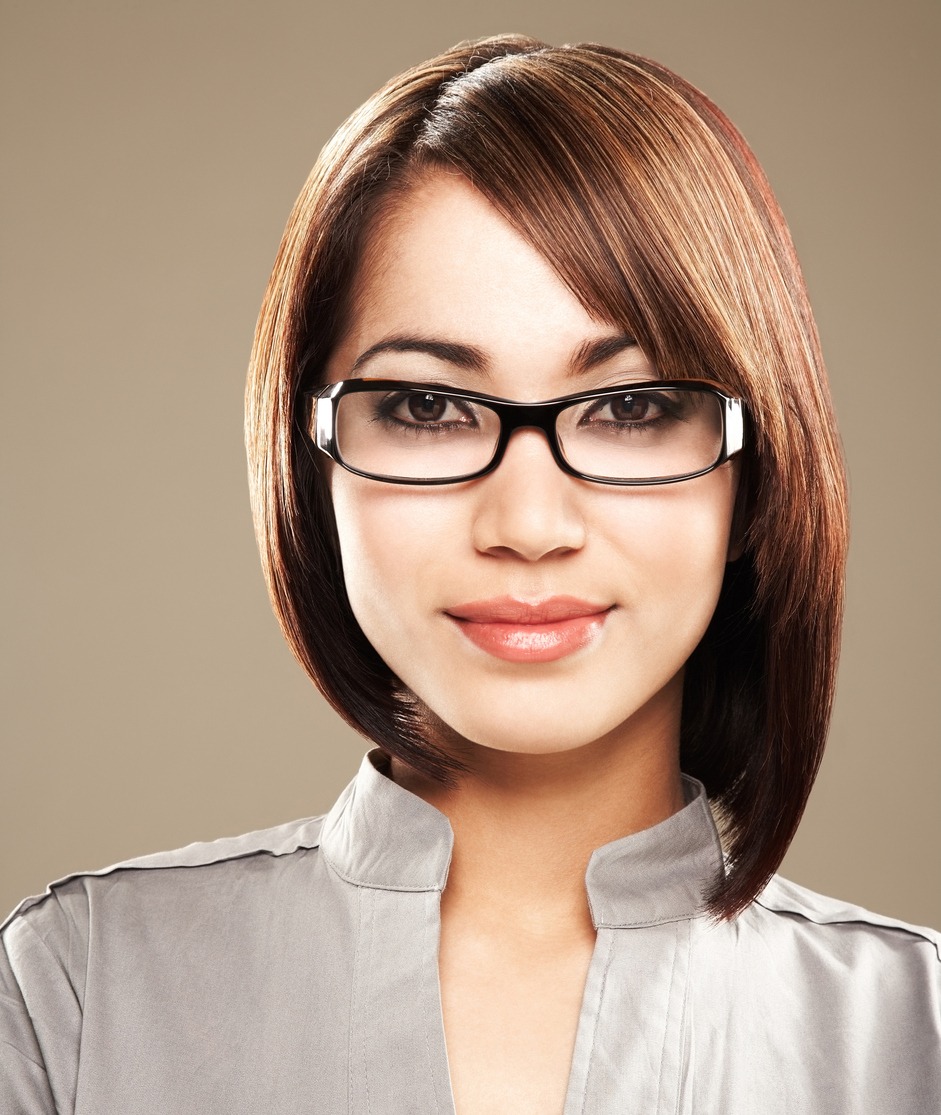 10. Subtle Asymmetry
Got a good side? Put it on display then, with an asymmetrical concave bob. Everything from the fringe to the ends is layered and styled favoring one side over the other.
11. The Hair Model
Everything about this look—from the perfectly blown-out layers to the shellacked finish—is quintessentially 1960s.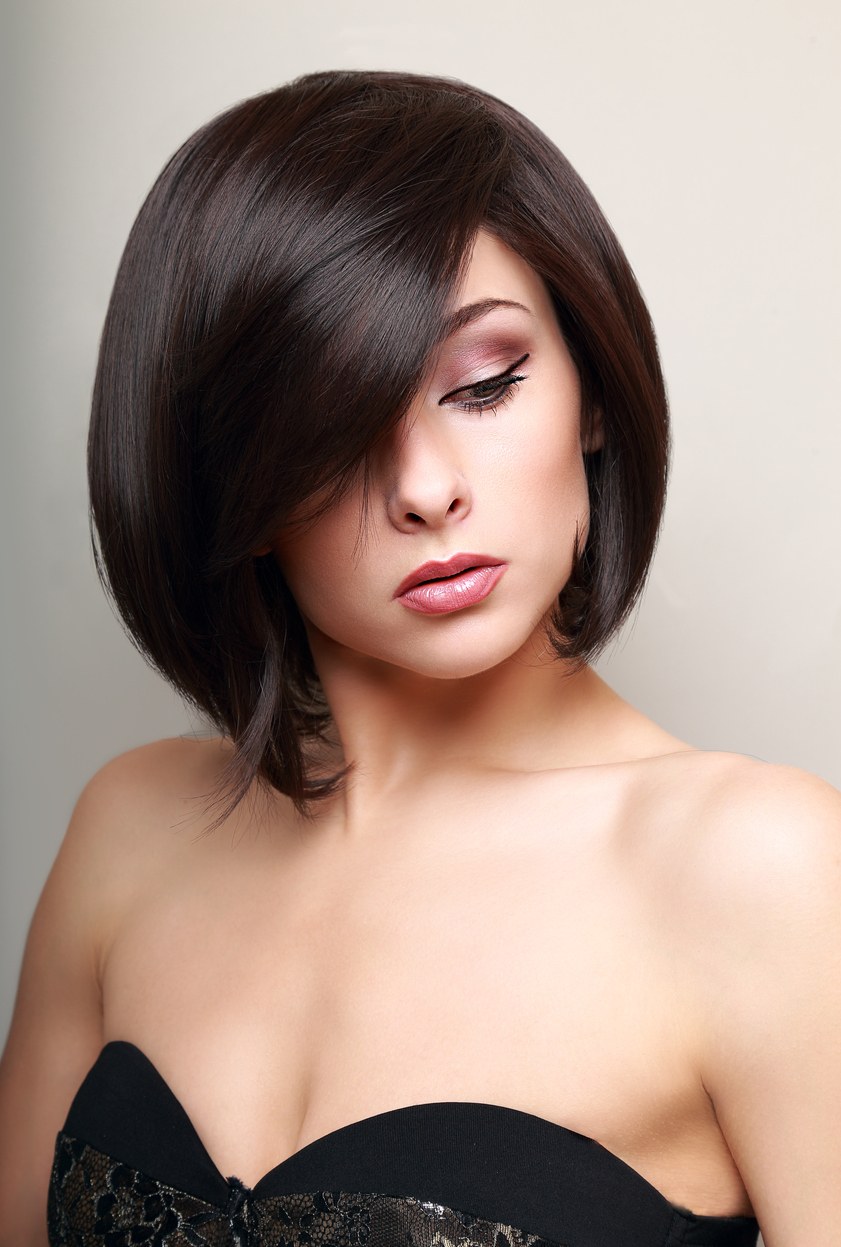 12. Full and Luscious
Like a sexy bob on steroids, this perfectly layered version leaves some longer layers flipped at the end for a flirty touch.
13. Wispy
Put your waif-like features, which were so hot during that era, on display with a front-heavy bob with a fine fringe.
14. Chunky
This undeniably asymmetrical haircut, which features one side quite obviously longer than the other, shot to fame in recent years in East Asia due to its versatility. Those with hair ADHD appreciate the style-switcheroo that these longer layers offer: curled one day, tied up the next, etc.
15. The Diva
Drama queen? Why yes, thanks! Those who love being in the center of attention can enjoy this limelight-friendly sharp hairstyle. Between the blunt fringe and the cropped length, there's definitely nothing to hide behind here.
---
---
THE FEMME FATALE
Stereotypically seductive, intensely long-suffering, and always, always drop-dead gorgeous, the femme fatale is a trope often used as a cinematic plot device to drive men wild. (Um, how's that for a life purpose?) Usually positioned as a temptress whose sole mission in life (/rolleyes) is to drive the leading man into dangerous situations, this sexy anti-heroine is also well-known for her vampy, directional style. Read: a micro fringe, boudoir curls and lips the color of blood roses.
16. Crimped and Wavy
A modern twist to the archetypal femme fatale look, a softly crimped version with side-swept bangs can take you from day to night in a flash.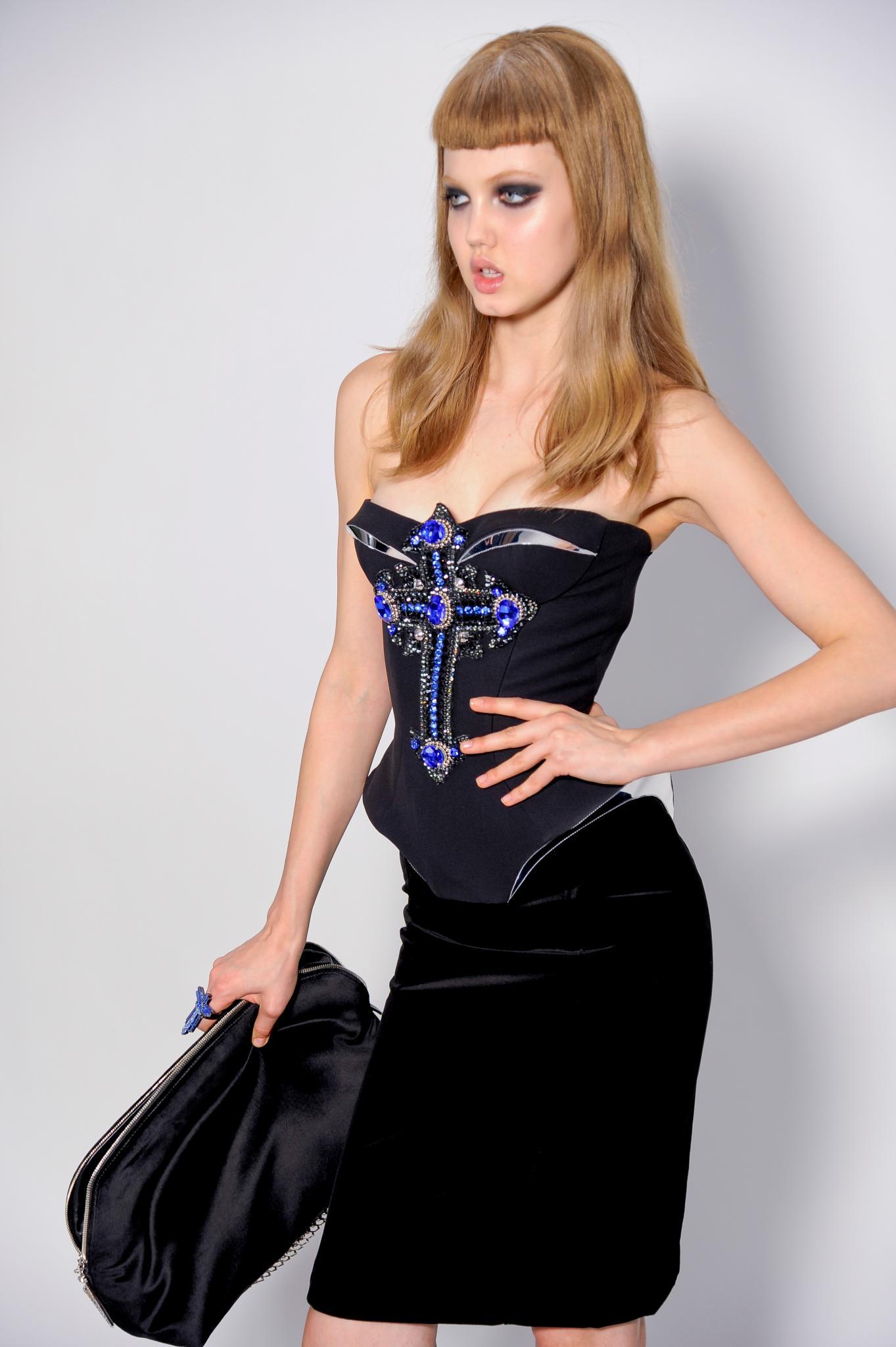 17. Rich-Girl Bends
A pillow-soft texture matched with severe bangs gives a hard/soft contrast that's devastatingly sexy.
18. Blended Bangs
Growing out your fringe? Adopt this subtly sexy lob, which seamlessly blends in an awkward-length bang and transitions it as a short side layer.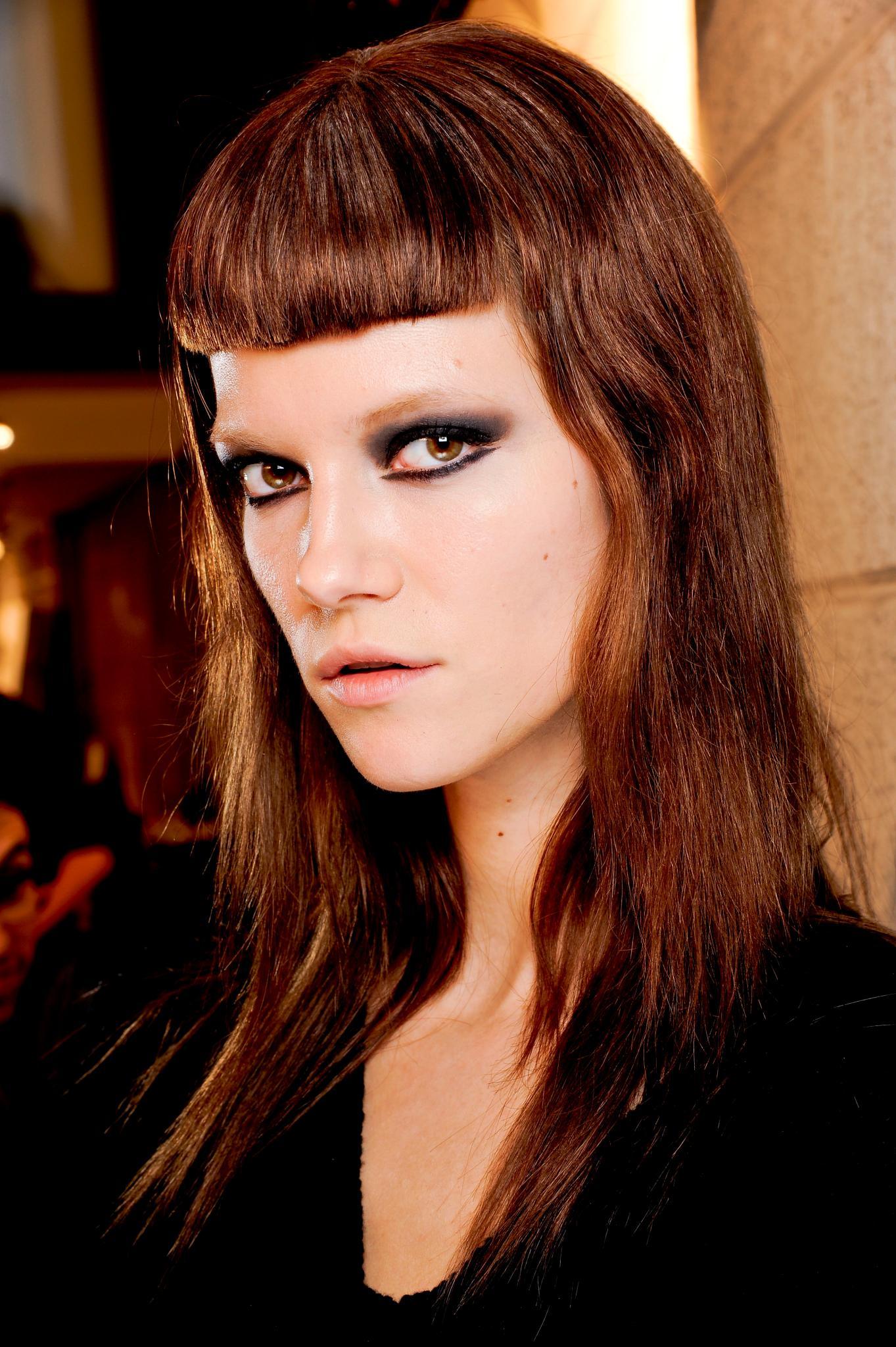 19. Rock Chic
A trendy mullet shape brings this A-line with bangs look into modern territories.
20. French Shag
What better than the source? The archetypal femme fatale has a smoldering je ne sais quoi about her, showcased to the fore in this totally French-girl, shaggy hairstyle.
21. Punk and Matte
Wear this look front and center to your favorite concert, teamed with sooty eyeliner and take-no-prisoners leather pants and a harness. Studded dog collar optional, but encouraged.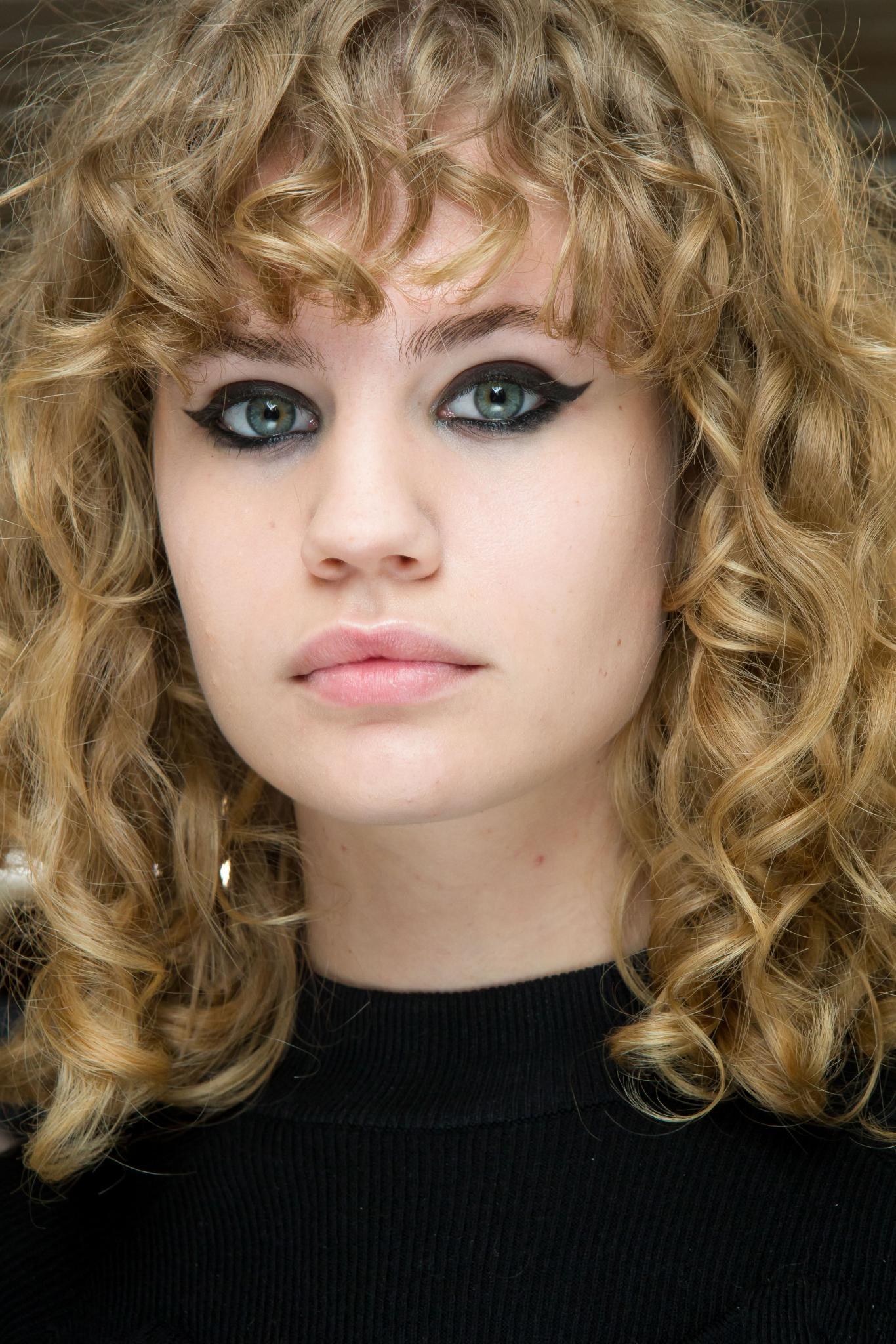 22. Cherubic Curls
It's most dangerous if you never see it coming—and a head-full of tight, angelic ringlets is definitely not what you'd expect from a cold-blooded heartbreaker.
---
---
THE GIRL NEXT DOOR
Everyone knows and loves that perky All-American aesthetic: Athletic and unassuming, she's all about looking warm, fit and accessible. Besotted with sun-streaked highlights, slightly choppy layers and that trendy, chunky curl, you can bet she'll make the perfect girlfriend—when she's not cheering for the home team or volunteering on the weekends, that is.
23. Feathered Bob
Feathering helps give fine, straight hair more texture and dimension, which perhaps explains its popularity with Asian hair types.
24. Balayage
Sweeping strategic highlights mid-strand is a great way to fake that just-hiked-for-two-hours natural sun-kissed look.
25. '70s Bombshell
Mimic the hairdo of a California beach babe with slightly grown-out bangs that fall into a shaggy length. Create a center part and voilà, instant pin-up girl.
26. Cheerleader Crop
Remember that slightly choppy, mid-Noughties bob sported by cheerleaders and BFFs everywhere? Well, it's back, in all its flippy, foil-highlighted glory.
27. Chunky Waves
Want to have that trending curly West Coast lob? Create haphazard curls onto short hair by twirling sections around a closed flat iron.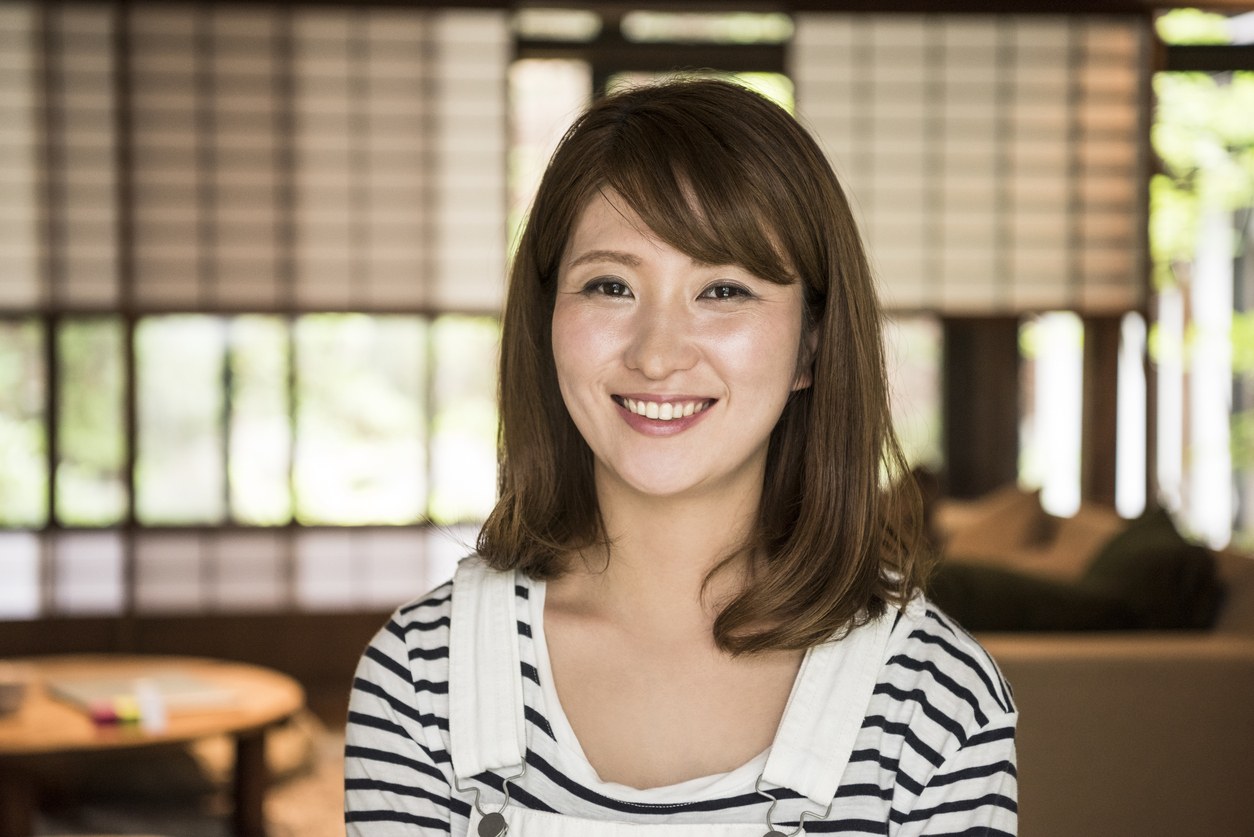 28. Soft A-Line
Sweep your bangs to one side and blow out the rest of your hair with a round brush to create this subdued, chic A-line haircut.
29. Shaggy and Side-Swept
Round and squarish faces are flattered by this look, which features a lot of razored layers that help minimize width.
30. Asymmetrical Pixie
Make your cowlick work in your favor with a front-heavy pixie A-line with bangs cut, evocative of Manic Pixie Dream Girls everywhere. Blow-dry your hair towards the hairline, and tuck the shorter side behind the ear for a coquettish touch.
Prev Article
Next Article
Article
How to Wear Curly Hair With Bangs
Bangs are not the usual top-of-mind hairstyle for most curly girls. They require a bit more work to seamlessly blend into curly hair, and aren't as straightforward to style as, well, straighter hair. Not to say that wearing curly hair with bangs is a no-no though. On the contrary: Bangs, as seen with summer's sleeper […]
See article
All Things Hair on Instagram