Stunning Chestnut Brown Hair Inspo to Transition into Fall
Not just for roasting on an open fire, btw.
When it comes to coloring our hair when transitioning from summer to Fall, we tend to lean towards warmer colors. The better to reflect more color onto our fall and winter-weary complexions! Chestnut brown hair is one of the prettiest hues to try because it has a mix of pigments—from brown to red to honey—all in one.
There are so many reasons to love this warm tone for the transition from summer to Fall, and not just because it looks awesome, roasting on the open fire! Chestnut brown hair is flattering on many skin tones and gives you a fresh, healthy glow that we so need during the transition months.
The Best Chestnut Brown Hair Color Ideas Perfect For Fall and Beyond
Read on to see our top five reasons for loving chestnut brown hair:
1. Chestnut Brown Hair Warms You Up
Chestnut brown hair is such a warm, earthy color, you'll feel downright toasty wearing it (well, almost). Chestnut colors can lean anywhere from a warm, yellow-toned brown to a pretty auburn color. Amp up that golden shine with Suave Moroccan Infusion Styling Oil. Simply spread lightly onto your hair before or after doing an at-home blowout, and you'll have extra shiny hair with shimmering golden flecks.
2. Chestnut Brown Gives Curls Extra Dimension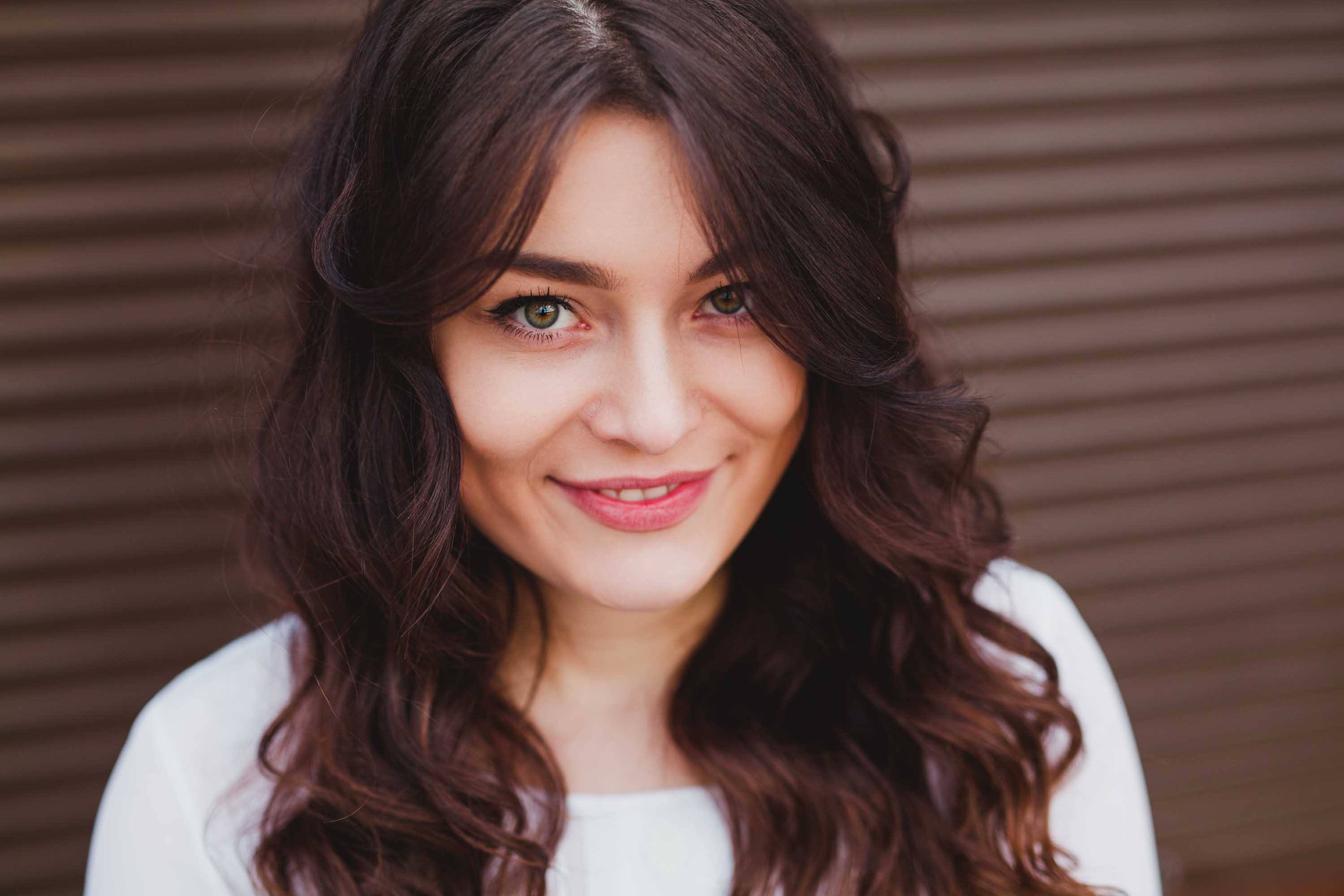 The ash, gray hair trend can tend to fall flat on naturally curly hair. We love how warmer tones like chestnut brown hair perks up ringlets. Especially if you've just dyed your hair or applied a hair gloss, all that extra shine can help make your curls look extra bouncy.
3. A Subtle Ombré Transitions Perfectly
Actual chestnuts have this gorgeous subtle change in color, giving the nut an ombré effect. You can replicate the sombré look by doing a subtle lightening to the ends of your hair. This will add a ton of warmth and dimension to your locks. Can you imagine walking through a blustery fall or winter day with this gorgeous hair color? We sure can!
4. Highlights Pop on Chestnut Brown Hair!
Going for chestnut brown hair highlights on darker brown tresses is another way to add all the dimensions you could ever want. We love this look because it almost looks natural on dark brown hair. Adding chestnut lowlights to red hair can also look totally on-trend. To prolong the shine and vibrance of colored hair, try using a wash-free product made for dyed hair instead of washing. For example the The Good Stuff Color Protect Milk.
5. Chestnut Brown Hair Helps Straight Hair Shine
The main reason we love chestnut brown hair is that it's so rich in pigment, it almost always looks shiny and healthy (even if your hair isn't). Just mist your hair before heading in with your flat iron for shiny, healthy locks even in extreme weather. We are currently loving The Good Stuff Weightless Protection Mist.
6. Chestnut With Cinnamon
Blend together chestnut tones, cinnamon, and auburn shades, and you'll get this dimensional, natural-looking chestnut hue. This look is especially gorgeous on wavy and curly hair types!
7. Chestnut With Caramel Highlights
This is an everyday-safe color combo you'll love! The strategic placement will help give a dark chestnut base extra dimension. When caramel highlights are placed beautifully they are bound to pop out even while wearing a variety of hairstyles.
8. Chestnut Brown Curls
Even tight curls and coily type 4 hair look great with a blend of light chestnut streaks. When this hairstyle is worn in an ombre style, it will continue to hold longevity even as your hairstyle grows out.
9. Chestnut Hair with Bangs
Happen to have bangs? Here's a way you can incorporate some chestnut into your look. Brighten up your bangs with hues of chestnut brown. Then follow up with hues spread out throughout the rest of your hairstyle.
10. Chestnut Cappuccino Swirl Hair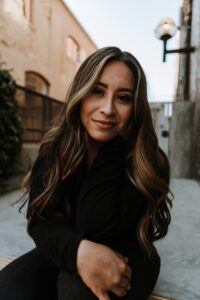 This sun-kissed bronde is a great way to boost your hair's lightness, while still being a beautiful brunette. This is not only a great look when transitioning into Fall, but it is versatile enough to be a great look when transitioning into any season.
11. Golden Chestnut Hair
For all the curly and wavy hair lovers, this color combination is bound to accentuate your hair texture. Add hues of red or golden brown to your chestnut brown base for an elevated look to your mane.
12. Reverse Chestnut Balayage
What's going to convince you to try balayage more than this? The darker and lighter shades blend perfectly together into a look that goes into fall and beyond.
13. Romantic Chestnut Brown Hair
This romantic shade with rose brown undertones works perfectly on a darker base. And the good news is, you can protect your color for longer with TRESemmé Botanique Color Vibrance & Shine Intensive Mask, that will nourish your hair without stripping the dye.
14. Dark Chestnut
If you want to try a darker shade, this dark chestnut hair will fulfill your dreams of amazing autumnal hair.
15. Light Chestnut Brown
Transitioning from a fairer shade to chestnut brown can sound a bit daunting. However, this light shade is the perfect start to your brunette adventure.
16. Chestnut Latte Hair
Want to match your hair with your coffee order? Then try chestnut brown grading towards blonde. We love it.
Will you be trying any of these chestnut brown hair looks? Share your looks with us by tagging us @AllThinhgHairUS. Also for more natural hair inspiration, be sure to subscribe to our newsletter below.
Prev Article
Next Article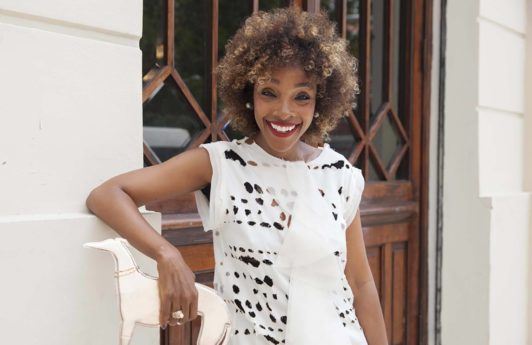 Gallery
Partial Highlights for Brown Hair: 7 Ways to Switch Up Your Look
Go for a little bit of lightness to brighten your hair.
See article
All Things Hair on Instagram