10 Red Hair With Highlights Ideas and Hair Care Tips
Need a color pick-me-up for your dark hair? Try red highlights!
Whether you're a natural redhead or you choose to dye your hair, red is always a statement color. By adding highlights you'll give your hair an even more unique flair. Many people either go the bold route and add in pops of bright red or opt for a more natural hue and choose copper or auburn highlights. No matter which option you pick, we love red hair with highlights because they bring dimension and brightness.
Not quite sure how to pull off this look? Keep scrolling to check out our style inspiration! Plus, find out hair care tips for color-treated hair to keep your hue fresh.
10 Red Hair with Highlights Styles
From red goddess locs to auburn highlights throughout, this is a look anyone can pull off!
1. Auburn Highlights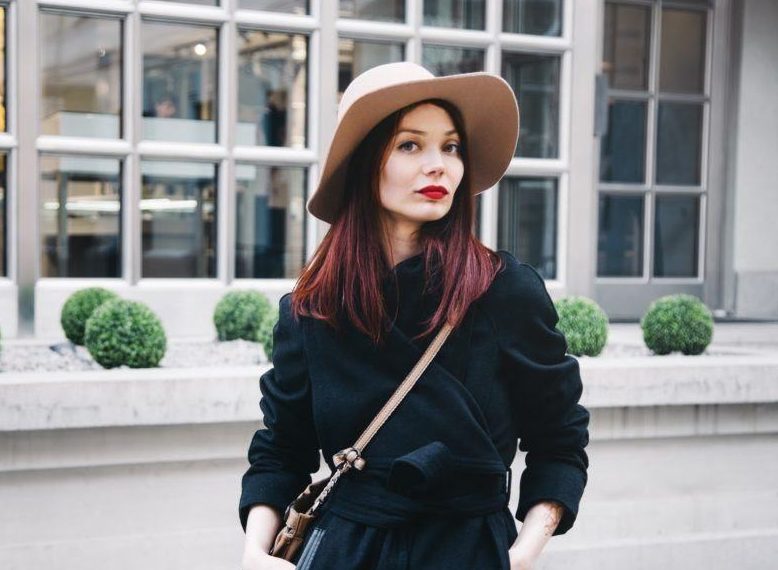 We love how auburn highlights look when paired with red hair. It creates subtle warmth that brightens up your whole look. Consider this burgundy hue for an unexpected shade of red hair. Add some additional luster and shine to your hair with SheaMoisture Manuka Honey & Yogurt Smooth & Hold Multi-Styling Mousse
2. Red Ombré Hair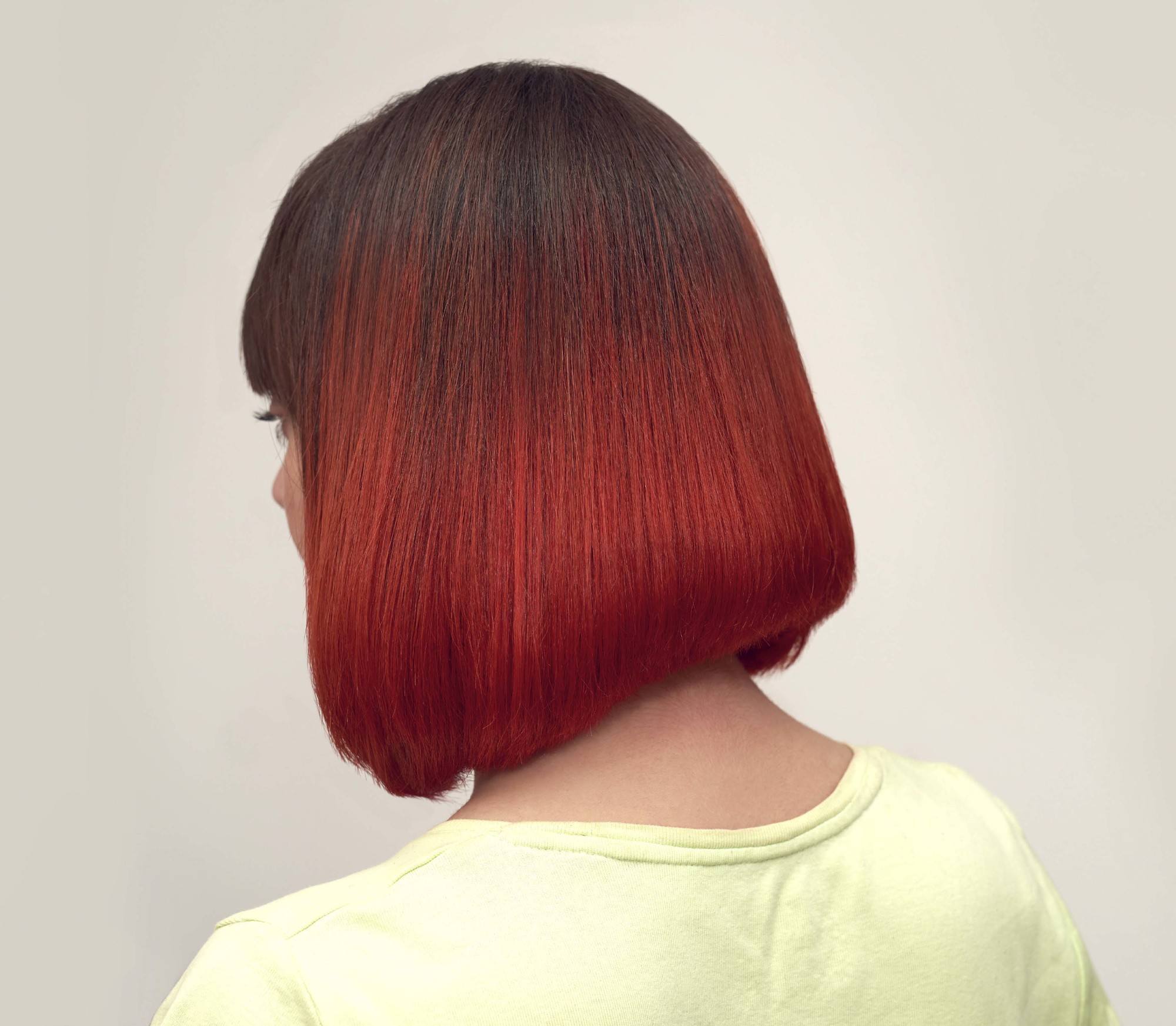 Do you want more color than just highlights, but don't want to commit to an all-over color? Try a red ombré look. This ombré style requires zero upkeep as you can just let the style grow out!
3. Red Goddess Locs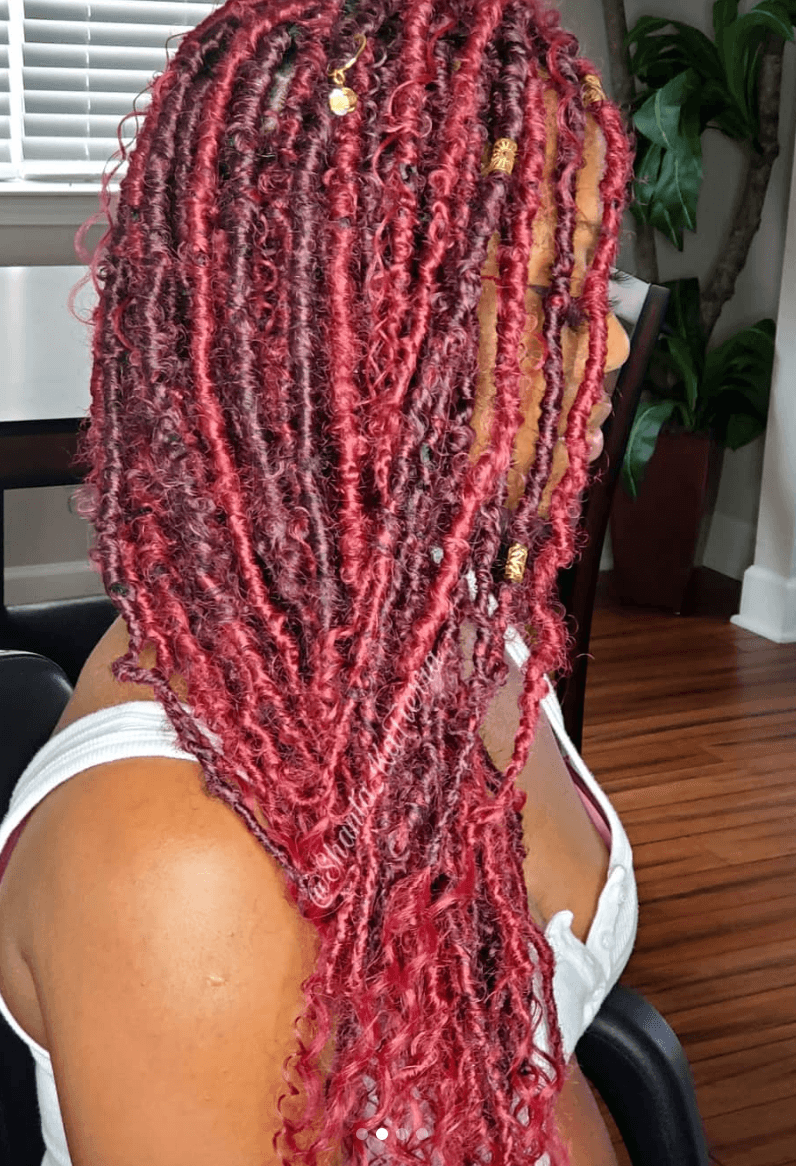 Want to add color to your locs? Incorporate red hair into your naturally dark hair for an attractive look! A bright hue like this is very flattering on a dark complexion! We love how bright and bold this color is.
4. Strawberry Blonde
If you're indecisive between red and blonde, strawberry blonde highlights on red hair will get you the best of both worlds! This fair shade is unique and dazzling, and stands out among highlights options.
5. Golden Highlights on Copper Hair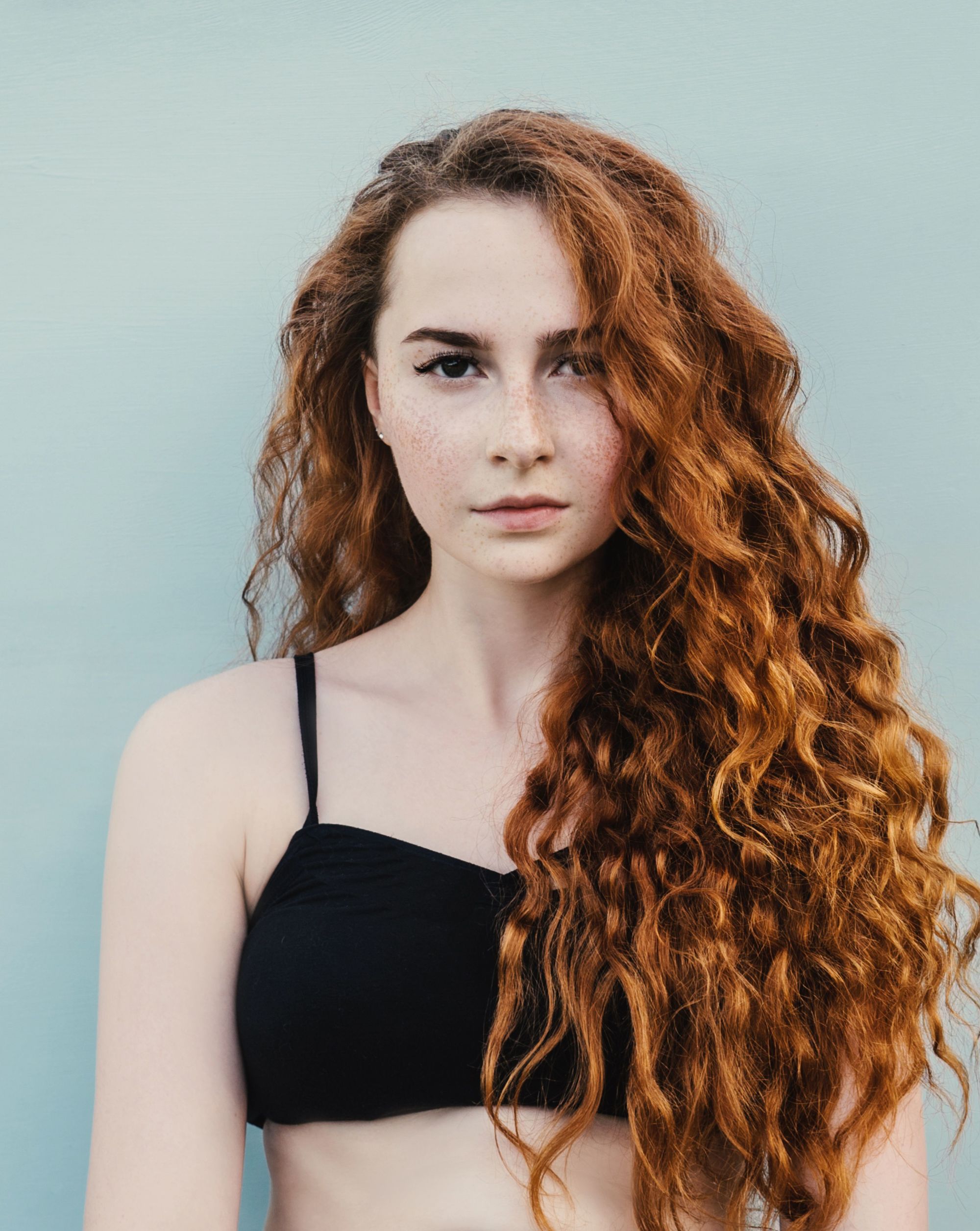 Golden is the perfect color to spice up your natural red hair with highlights. It's flirty and playful without being too overpowering. Recommended if it's the first time you try highlights!
6. Mahogany Chic
We're obsessed with this short red hair with highlights look. Mahogany is the ideal shade if you have darker red strands and don't want to get out of your color palette too much. Make sure you nourish your hair with the right products like Bed Head by TIGI Colour Goddess Oil Infused Shampoo paired with its conditioner, which will let you indulge in dyeing your hair without it losing its health.
7. Red and Orange
If you're looking for a cartoon-like look, this combo will do the trick. Red and orange go amazing together, and we guarantee you won't go unnoticed! Pair this color combination with a side bang to flatter any face shape.
8. Money Piece Red Hair
TikTok is always providing new hair trends to try and the money piece is no exception. This stylish take on face-framing highlights consists of two strands on each side of your face, in a highly contrasting color, like in the picture. A cool and easy way to look expensive (hence the name) with no effort.
9. Red and Blonde Highlights with Dark Roots
If red isn't your natural color, no problem! You can give red accents to dark hair with auburn and blonde highlights. Perfect if you want to try the ginger look but aren't ready to commit yet.
10. Sun-kissed Strands
Bring this photo to your stylist as inspiration and ask for sun-kissed highlights that will work for any season. Pair these bright highlights with face-framing layers for a super flattering hairstyle.
How to Care for Red Hair
Having red hair is so exciting, but even with highlights, you have to make sure you're caring for your strands the right way. Check out the hair care tips below to keep your red strands looking vibrant.
1. Use the right shampoo and conditioner.
It's so important to make sure you use a shampoo and conditioner set formulated for color-treated hair. We love using Nexxus Color Assure Shampoo and Conditioner because the shampoo is sulfate-free which will help prevent stripping and it keeps your color vibrant for up to 40 washes. Plus, it nourishes your strands too!
2. You can never have too much moisture.
This goes for a majority of hair types, but especially our ladies with color-treated hair. When you dye your hair, the chemical will cause it to be come dryer, making it more prone to breakage and damage. It's crucial to use a moisture hair mask at least once a week to make sure your hair is getting the proper hydration and nourishment.
Love Beauty and Planet Blooming Color Murumuru Butter & Rose 2-Minute Magic Masque is one of our favorites because it's formulated specifically for color-treated hair. It instantly makes your hair feel softer, less frizzy, and noticeably shinier.
3. Don't forget your touch-ups.
When upkeeping your red hair with highlights, it's important to make sure you're touching up the color to keep the style fresh and not outgrown. It's best to go every 6-8 weeks for touch-ups, depending on how quickly your shade of red fades.
Whether you're trying our piecey red highlights or subtle auburn highlights, there's a variation out there for everyone!
Prev Article
Next Article
All Things Hair on Instagram