17 Simple Hairstyles for Busy Mornings
Simple hairstyles that are anything but.
Let's face it: we all have that one morning (okay, maybe two, or three!) that ends up being unexpectedly rushed. Besides whipping up a meal that we can grab and go—ugh, maybe just grabbing a banana?— we need to get ready, answer that urgent email, and somehow do our hair. When the craziness of life intertwines with the morning, we need some easy, simple hairstyles that we can ace in the nick of time and still look pulled together. We're not talking your go-to ballerina bun!
This time, we're trying something new. Read on to discover stylish yet simple hairstyles that are bound to work for your crazy mornings.
17 Simple Hairstyles for Busy Mornings
1. Space Buns
Channel your inner schoolgirl with this new take on pigtails with a more grown-up and stylish approach. Create two ponytails and twirl the ends into two chic buns and go!
2. Casual Braided Headband
This hairstyle is the equivalent of your instant coffee, meaning it only takes a minute! Braid a section of hair at the front and wrap it around your hairline to create a stylish headband. Don't overdo it, though. Keep it super casual by not adding accessories, which can make the look feel a bit stuffy.
3. Loose Curls
If you're one of those gals that already knows tomorrow will be rushed—no matter what time you set your alarm—you're still going to hit the snooze button. Style your hair at night with medium-sized hair rollers, and in the morning, remove, shake, tousle, spritz with holding spray and go! Easy, right? Alternatively, you can use hot rollers the night before then pin curl to sleep. Remove the pin curls in the morning and tousle!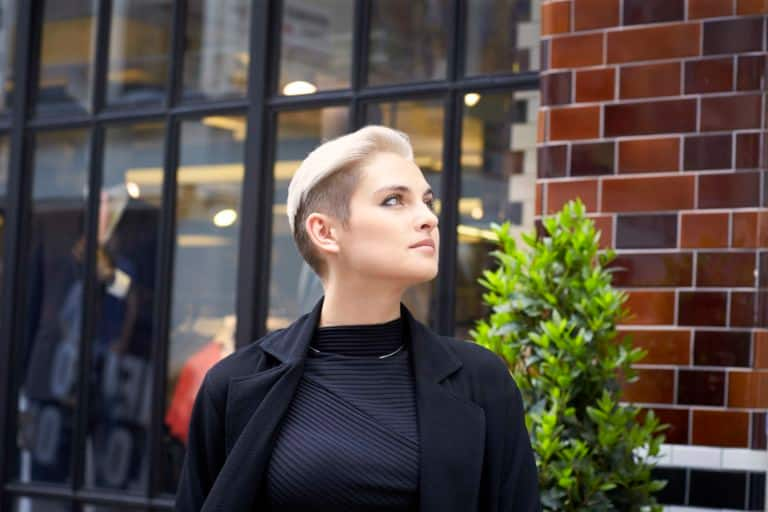 4. Sleek Pixie
Your hairstyle motto isn't "short hair, don't care" for no reason. If you wake up with bedhead that doesn't stand a chance at looking like an intentionally undone hairstyle, slick that pixie down! Work in Bed Head by TIGI Manipulator Matte Cream onto your hair for texture and hold. Now go on and head on out the door.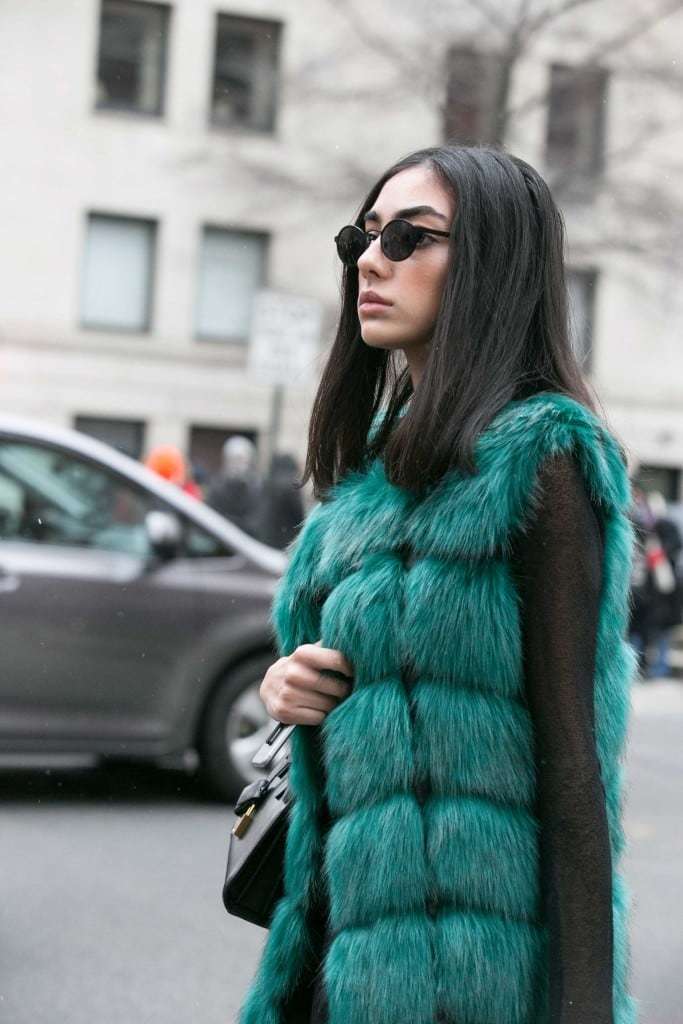 5. Bended Ends
Did you wake up with boring shoulder-length hair? Great. Don't fret: This is the perfect canvass for a few messy curls. Quickly grab your curling iron, and curl large chunks of hair for a loose and curly wave. Spray Dove Style + Care Extra Hold Hairspray for a long lasting hold to your style.
6. Effortless Curly Bun
Seriously, the wash-and-go doesn't solve all busy mornings. Am I right? Whip your curls up into a high curly bun. Don't forget those edges! Brush some of the hair at your hairline forward to give your hairstyle a stylish touch.
7. Spiral Curls
This is for the natural girl who may not have time to undo a head full of plaits to achieve a beautiful braid-out. Try out bantu knots for spiral curls. Corkscrew hair at night and untwist those bulbs in the morning—you're really turning the lights on here! Welcome a mane full of jaw-dropping spirals. As the hair gods said: Let there be curls!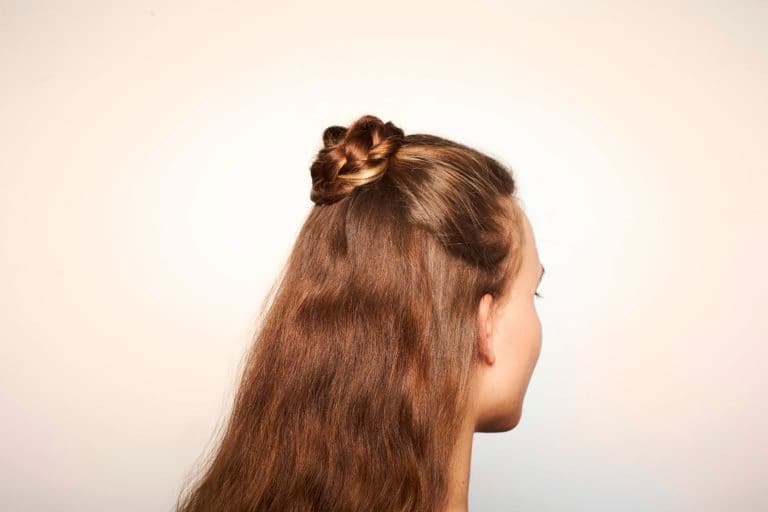 8. The Hun
Tired of wearing your hair down every day? And today, even though you have 5 minutes left, you still want to try something new? Hun it up! Twist the middle section of your hair into a bun and let the rest of your hair flow. If you are still left with two minutes after doing this (no, you really should have two minutes left), spritz Suave Professionals Texturizing Sea Salt Spray and scrunch your remaining locks upward with your hands to create some effortless beach waves.
9. French Braid
Whether they come in pairs or as a single, this braid is the go-to of all go-tos these days. Create two precious French braid plaits in your hair, leaving the braided ends out or tucking them in. This look is so stylish and you'll look more than prepared to take on the day ahead of you.
10. Two-Strand Twist Bun
Taking out the twists you took your sweet time to create the night before to maintain your curly hairstyle can take longer than expected in the morning. Leave them in! Coil your twist into a classy bun. No fuss after all!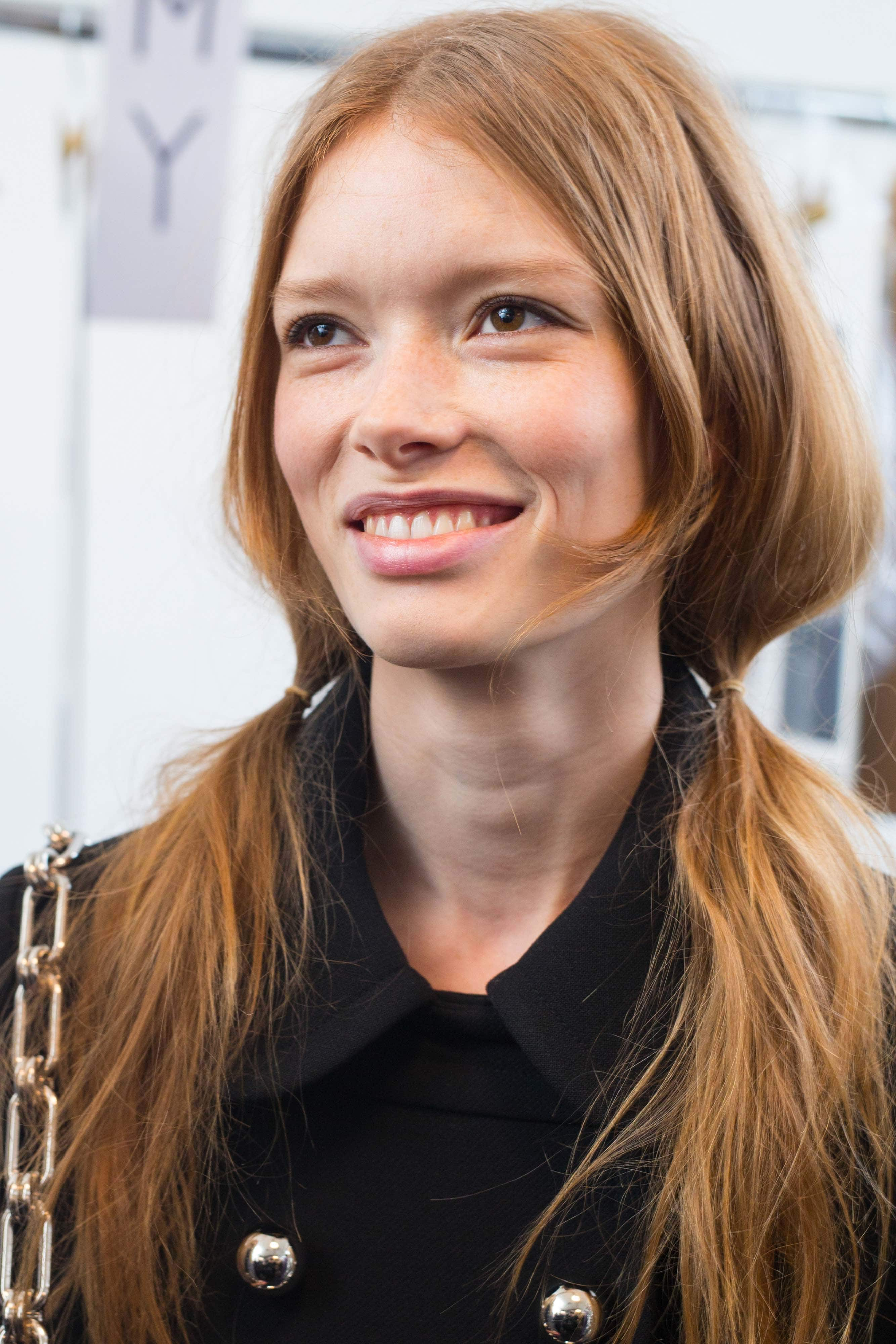 11. Updated Pigtails
There's nothing childish about these updated pigtails! This style is perfect if you're having one of those late for everything mornings (ahem, us too!). To achieve this grown-up look, fresh your oily roots with a quick spritz of the Suave Hair Refresher Dry Shampoo. Then, section your hair down the middle and tie into two low pigtails. Pull on the ends of the pigtails to tighten as you create that 'oh so casual' voluminous look.
12. Pin Straight Bangs
For those with wavy to somewhat straight hair, getting the pin straight look only takes a few minutes. We always recommend protecting your hair because flat irons get so hot! We're digging the TRESemmé Get Sleek Heat Protection Spray to protect your hair and add shine. Just keep the flat iron totally straight, angle free, to achieve the pin straight effect, bangs and all.
13. Braided Waves
An easy way to get gorgeous wavy hair without heat (or stressing over hot tools) is to opt for a wet set style. You can get these waves overnight, just by letting dampened hair dry in carefully crafted braids. How many braids you go for depends on how tight of a wave you like, and your hair thickness. The fewer the braids you do, the looser and beachier the look! If you go all out and do a bunch of braids, you'll get the faux braided crimps look.
14. Twisted Half-Updo
We're loving this quick and easy '90s style half -updo that we saw at NYFW. Can you remember pulling back two sections of hair and securing with a butterfly clip? This is the chic, updated version of that! You'll still take two sections of hair from your hairline, but split each section in two and create twists. Then, just secure the two twists together with a clear hair elastic. To make sure you keep this style shiny and in place all day, set your look with Dove Style+Care Strength and Shine Flexible Hold Hairspray.
15. Half-Up Top Knot
This is our go-to style on days that we just need our hair of the way! A half-up top knot lets you show off all that long hair while keeping it out of your face. Just take a section of hair from the top of your head and wind it around into a bun. You can secure with a hair tie or bobby pins, depending on how well your hair likes to stay in buns.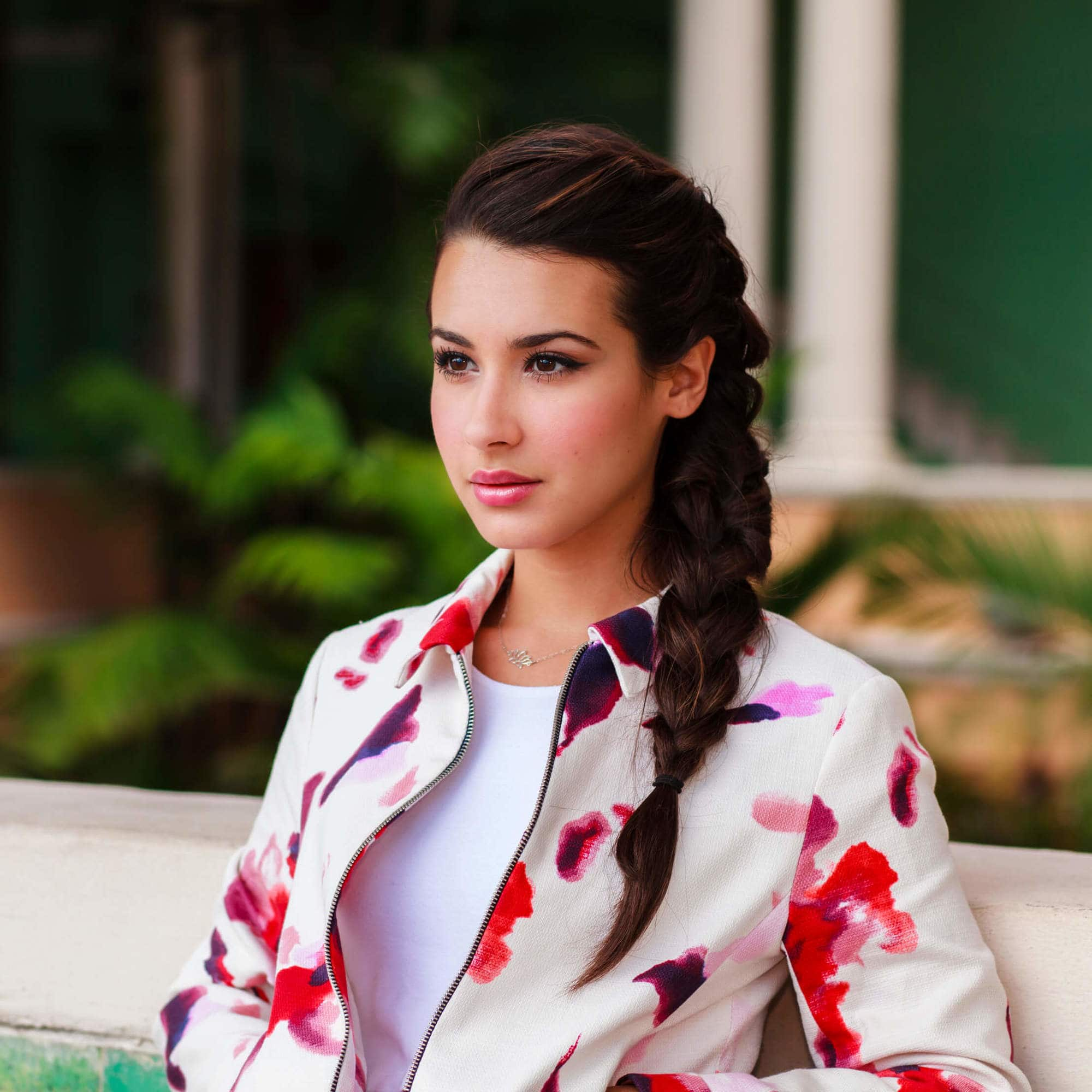 16. Classic Braid
Another classic for keeping your hair stylish, but out of the way is to create a braid. Braids have gotten more and more complicated over the years as the style becomes more trendy. But, going back to basics is never a bad idea. We like to do simple French braids on long hair, or even the classic three-strand braid. Secure a few inches from the ends of your hair to keep it casual.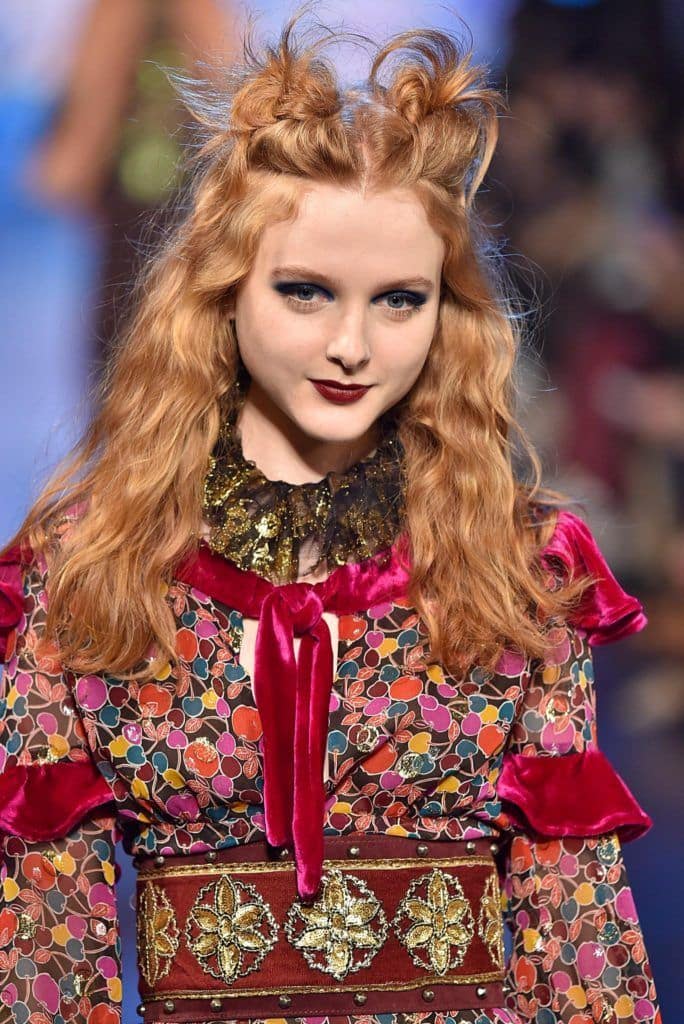 17. Space Buns
For those with long hair ready to try out something a little trendier and literally hot-off-the-runway, we think you should totally opt for space buns. Master this half-up space bun style by checking out our hair tutorial. Be sure to go for the full look with this very '90s shade of maroon lipstick.
Need more simple hairstyles to inspire you? Check out these updos for long thin hair.
Prev Article
Next Article
Article
5 Low-Key Hair Ideas for Naturally Wavy Hair
Ultimate guide for getting cool-girl waves this season.
See article
All Things Hair on Instagram