Heated Rollers for Everyday Use
Bouncy curls can be yours with this classic tool.
You Will Need
We love that there's more than one way to score curly hair. One of our favorite ways to achieve bouncy locks is to use heated rollers. A classic hairstyling tool, heated rollers are renowned for their ability to provide long-lasting, big and bouncy curls, which is especially great for all those with fine or thin hair who want a boost of volume. Another major bonus is that they are pretty easy to use.
Basically, the rollers are heated via a heating tray where the combination of heat, the rolling motion and time enables them to work their magic. However, there are now tons of rollers on the market and new technologies where you can now find heated rollers with a ceramic coating that are easy-to-grip. This helps to create smooth curls, minimizing the dreaded frizz. Read on to discover more about heated rollers and how they can help you to create a bouncy edge to your hair.
Heated Rollers Basics
Step 1: Plug in the rollers.
To use, plug in the heated rollers and allow them to heat up. Depending on model this be a few seconds or up to 15 minutes to reach the proper temperature. While this is happening, prep your hair by applying some heat protectant like the TRESemmé Get Sleek Heat Protection Spray. Make sure your hair is completely dry before you start the rolling process (this will enable the rollers to properly set). Then part your hair as you normally would and section it off into 8-10 small sections, depending on your length and hair texture.
Step 2: Hold the heated rollers vertically.
Hold the roller vertically  (some people like to use a heat glove for additional protection) and wrap your hair around the roller, then secure with a clip. Repeat this process throughout all of the sections, making sure your hair is set in a direction that's away from your face.
Step 3:  Let the rollers sit.
Depending on the desired look and hair type, different rollers and the length of setting time varies. For bouncy curls, leave the standard rollers in for approximately 20-30 minutes for medium to thick hair. Courser hair can take a bit more for the style to take share, and can handle a higher temperature. Very fine or thin hair will need less heat and time to set. This hair type is more susceptible to heat damage. Be careful and pay attention to the temperature settings and adjust to suit!
Alternatively, use long thin rollers. It is all about trial and error to find the look that suits. If unsure use a couple of different rollers to achieve a more organic look and natural texture.
Step 4: Remove the rollers.
Once the rollers are cool, carefully remove and unwrap the hair. Again, depending on the look there are several ways to finish your hair. It can be left as is where your hair will drop naturally over the course of a few hours. Alternatively, you can run the fingers through the hair for a more tousled effect. You can also lock in this style by using some hairspray like the Bed Head by TIGI Hard Head Hairspray that can hold onto your stunning curls.
Looking for more ways to use hair rollers? Check out more about how foam hair rollers work to help you achieve gorgeous curls.
You Will Need
Prev Article
Next Article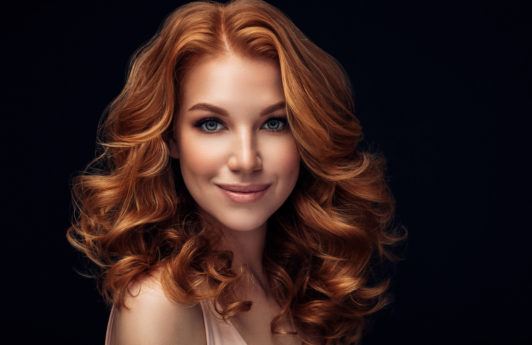 Tutorial
70s Hair: How to Do Feathered Hair with Hot Hair Rollers
Why, of course they're back!
See article
All Things Hair on Instagram