How to Style Men's Curly Hair: 10 Cool and Easy Looks
Cause there's more than one way to style your curls.
You may have some incredible curly locks, but haven't a clue on how to style them. We've all been there! When it comes down to it, how to style men's curly hair is a particularly tough challenge. Maybe you use gel, mousse, or wax; maybe you have no idea how each of these products can even benefit your hair. That's totally understandable—working around a finicky hair type can be a process.
Curly hair is inherently a bit more challenging to work around, and we're here to demystify this hair type and shed light on some of its styling challenges. Curly hair is signified by a wavy or curly strand and is susceptible to dryness. It is frizz-prone and vulnerable to changes in humidity.
How to Style Men's Curly Hair
That said, this hair type can reap incredible benefits with the use of the right hair care products. Read on to discover the different ways to style men's curly hair, plus some inspirational looks to try:
1. Slicked-Back Hair
Use gel to give you a slicked back yet controlled, modern-day greaser look. Popular amongst business professionals because of its quick yet polished finish, this look ensures that you won't have to fuss or deal with your hair post-shower in the morning. We like Dove Men+Care Control Gel, which helps give hair a strong and powerful hold with a smooth finish. To create the style, apply a dime-sized amount of gel into your hands, post-shower. Mix the product together and rake throughout your hair. Use a brush or fine-toothed comb for a smoother, more refined finish.
2. Loose Waves
If looking natural is your thing, you'll probably want your curls to have more softness and control. Achieve that look with help from SheaMoisture Men Argan Oil & Shea Butter Waves Pomade. To get this look, apply a quarter-sized amount onto your hands and rake the product through your hair. We love this pomade because it helps you style waves while giving them a lightweight hold.
3. Flipped
For a twist on slicked-back hair, why not opt for a flip at the ends? To achieve this look, you'll need some pomade to help you create a slick crown with ends that are flipped out.
4. Long Center Part
If you love that grungy look and don't want to define your curls, that's totally cool! Wear your curls in a long center part to capitalize on the '90s vibes. Just make sure you take care of your hair when you wash it. Curly hair tends to be dry because the oils from your scalp can't make it down to the ends of your hair. This means you'll need a hydrating shampoo and conditioner, like Dove Men + Care Hydration Fuel  2-in-1  Fortifying Shampoo + Conditioner.
5. Side-Parted Crop Cut
When learning how to style men's curly hair for shorter lengths, try this side-part crop. It's short enough to make sure you don't have to deal with your hair so much, but long enough to have some variety for day-to-day. We like to throw in a side part for curly hair because it adds more definition. It also helps make your curls look more voluminous, which is always a good thing.
6. Short Crop Cut
For curly-haired guys who really want to take it up there, go for the partless short crop. This look is great for tighter curl structures (a.k.a. smaller curls) because they can give this short cut some structure. If you struggle with frizz or a poufy look every time humidity rears its ugly head, you can easily tame those ringlets with a little bit of cream. Just apply a bit of AXE Natural Look: Understated Cream to your fingertips, working the product throughout your curls.
7. Half-Up Man Bun
There's no better way to get your curls out of your face and simultaneously keep them front and center than with a half-up look. It's essentially a man bun but only done to the top half of your hair. For a step-by-step tutorial, follow our post on how to achieve a half-up man bun.
8. Curly Ponytail
If you want your curls off your face or off your neck, try a ponytail. If your hair is long enough, it will still show off your curly hair while keeping it comfortably out of the way. This is a great look for the gym, casual weekends, and even formal affairs, as it easily dresses up or down. All you need to do is pull your hair back and secure it with a neutral hair tie.
9. Defined Curly Fringe
We are loving the look of these defined curls. It's pretty easy to define men's curly hair, and all you need to do is keep moisture in mind while your hair dries. You may need to break out the blow-dryer to get the look, but don't worry, as it's totally worth it for healthy-looking curls.
10. Curly Curtain Fringe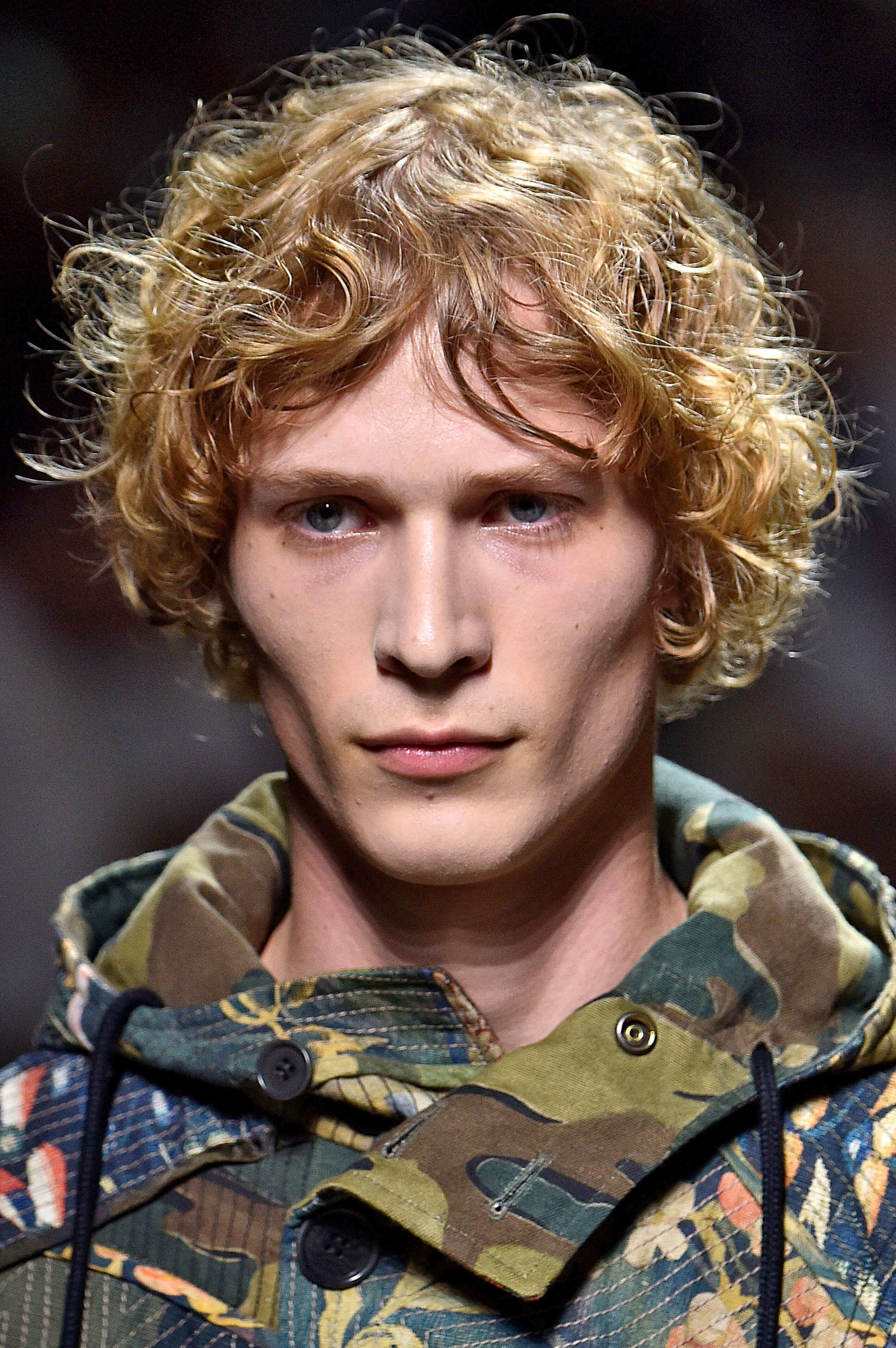 For a totally different look to wear with your curly hair, try this parted style. The curtain fringe really just means that the hair that covers your forehead is parted in the middle, like—you guessed it—a curtain. This will make your hair look much more deliberately stylish. Use some wax, like Dove Men+Care Sculpting Paste to hold your hair in place.
Are you thinking about trying out one of these styles? Be sure to grab a picture of the results and share them with us over @AllThingsHairUS!
Prev Article
Next Article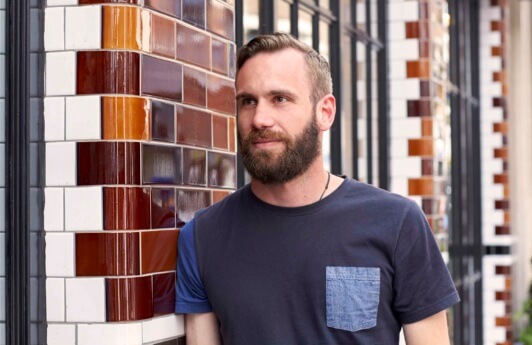 Gallery
10 Popular Facial Hair Looks You've Got to Try
From smooth as a baby's to super-alpha and shaggy, it's all about how it makes you feel.
See article
All Things Hair on Instagram