10 Bob Hairstyles for Curly Hair : Bob Hairstyles for Any Occasion
Cute curly styles abound. 
It's no secret that we love curly hairstyles. When curly hair bob looks are done well, they are so, so good. We love this shorter length (like a curly bob) on our curlfriends out there, since it gives volume and a lot of styling options, especially when you have a party or two to check out! Check out our guide on 10 bob hairstyles for curly hair.
10 Curly Hair Bob Hairstyles
To inspire your next look, we focused this recap on styles that showcase, and do not hide, your natural hair texture. Read on to check out our top curly hair bob hairstyles that you've got to try for any occasion in your life.
1. Deep Side Part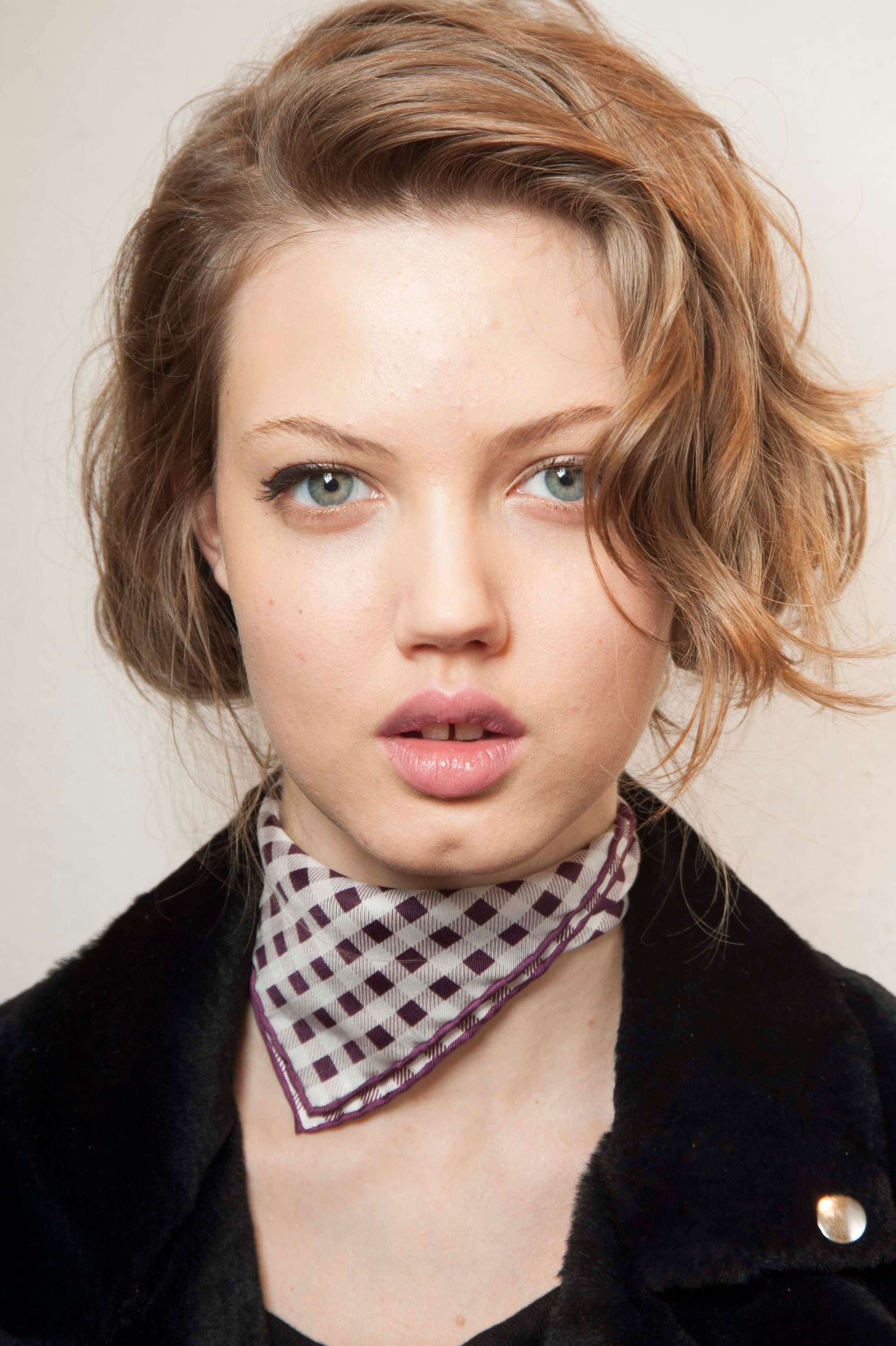 If you have fine, curly hair bob styles will be your best bet for getting volume. Add in a deep side part, and you are totally golden. You could do the hair flip too, for a trendy take on the side part. This style is so great because the part forces in some volume and the cut makes up for it on the other side. Fine haired curly girls rejoice!
2. Quick and Easy Updo
Want a fast updo for bob-length hair? Go for buns. You can stack buns one on top of the other to make sure all of your hair will fit in. And, hey if it doesn't leave a few curls out to frame your face, it will be totally gorgeous. When you're done twisting all your buns, use Dove Style+Care Compressed Flexible Hold Hairspray. It's a great option for curly hair bob looks because the hairspray has the hold you need without making your curls crunchy.
3. Layered Bob
Okay, so admittedly this is a cut, not a hairstyle but hear us out really quickly. It's hard to replicate these voluminous ends if you have layers. So, if you like this super voluminous '90s style bob make sure you get a one-length cut. The single-layer makes sure your curly ends can rest together and give you all the volume.
4. Effortlessly Unparted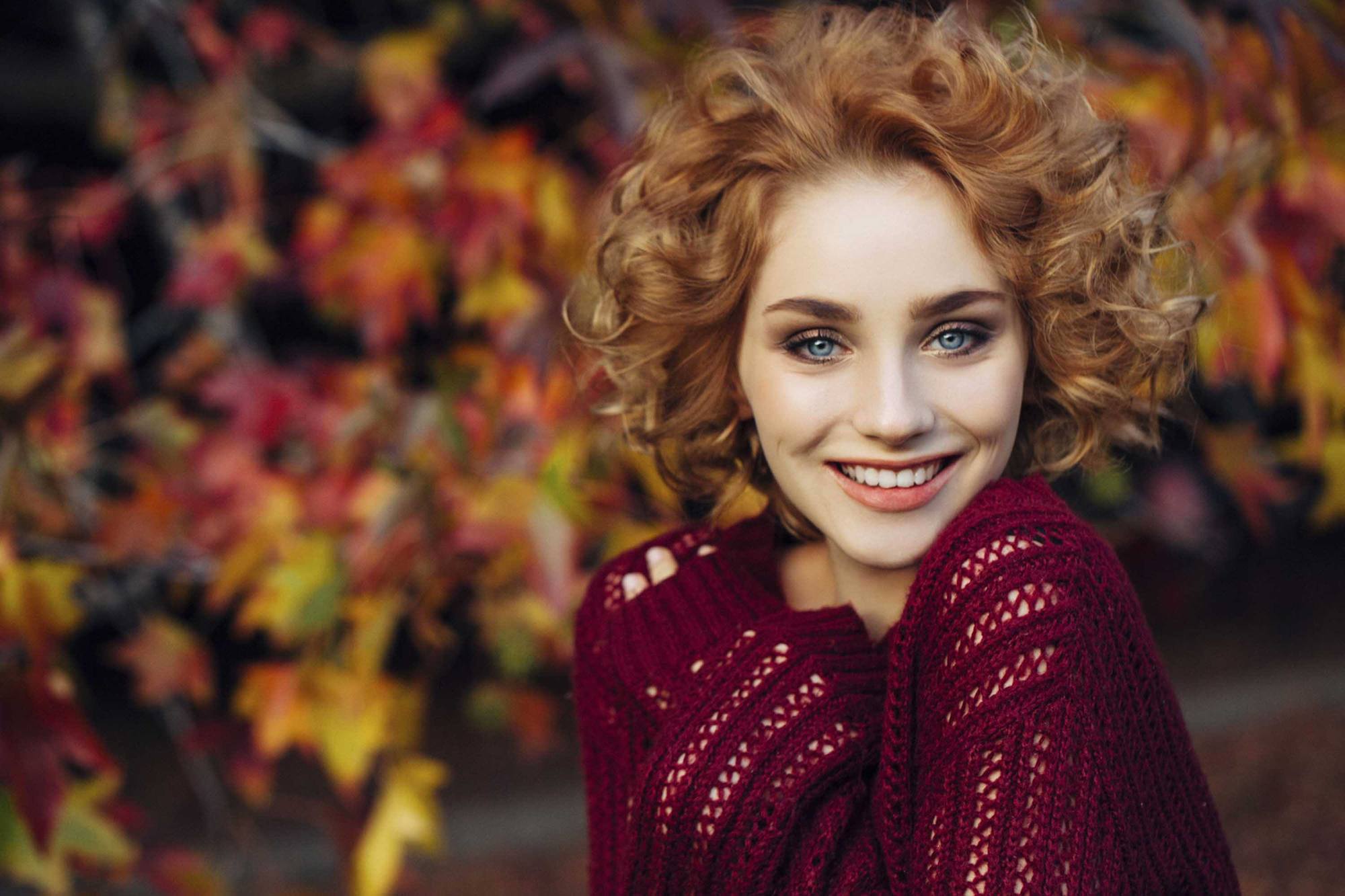 For a chic way to not part your hair, just rake your hair backward. Going for the unparted hair look makes your curly hair bob look really uniform and professional. It's also a great way to get more volume on the top of your head. You don't even need to tease! All you need to do is direct your hair backward and make sure it doesn't fall into a part all on its own.
5. Straight Bangs
We're kind of obsessed with haircuts that include bobs and bangs. They're so cute! We're totally for curly bangs (more on that in a minute) but we like the contrast of straight bangs too. Get this look by flat ironing your bangs. Make sure you protect your hair before you start by using the TRESemmé Thermal Creations Heat Tamer Spray. It'll make sure you don't heat damage your baby bangs.
6. Curly Bangs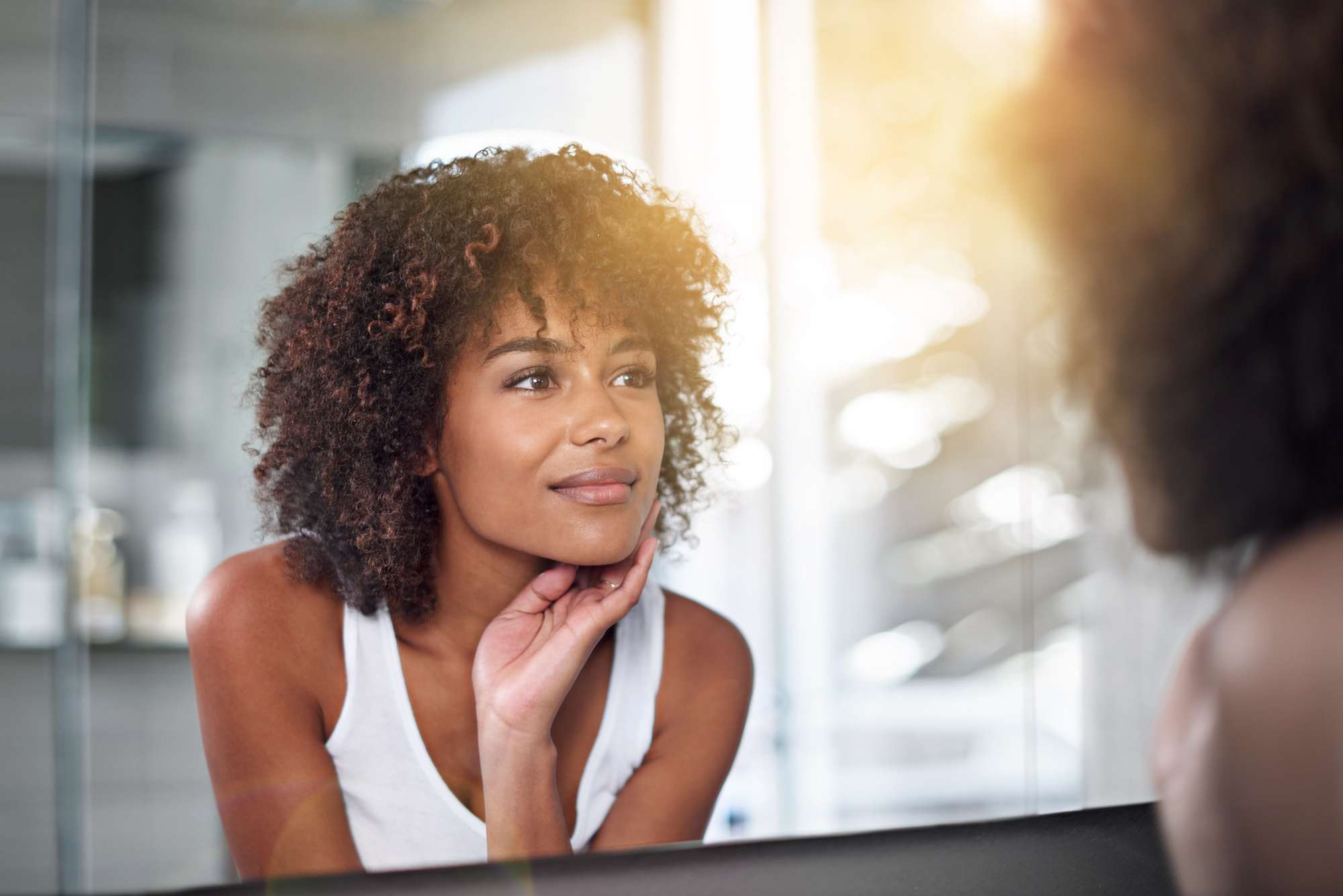 Can we all give a standing ovation for curly bangs? They are back and better than ever. If you have layered up all the way to your brows, you can totally fake bangs, too! Just take a few tendrils around your forehead and style them forward to cover your forehead. Make sure that you take care to define your curly bangs. We like to use the Suave Professional Curl Defining Cream for Natural Hair.
7. Brushed Down Roots
Trust us on this one. If you have a looser curl structure, try brushing down your roots! Use a boar bristle brush to brush down just the top few inches of your hair. Take a look at this cool style that also gelled down the roots. It's a great way to get volume through the rest of your hair and add in a little contrast to your curly hair bob.
8. Loose Curly Waves
You don't always have to go with super tight curls. A little wave action works just as well. Style your bob into loose curly waves to recreate this chic style. This style can be achieved with an overnight braid out as well.
9. Bob Ringlets
Whether you have tight or loose natural curls, don't be afraid to flaunt them. Set your curls with TRESemmé Compressed Micro-Mist Level 2 Hold Curl Hair Spray for a lasting hold. This look can also be touched up styling mousse.
10. Side Part
Never underestimate the power of the side part. Sweep your curls over to the side to create this effortless look. This is a great hack if you want to create a style with lots of volume. Massage hair at the roots adds lift.
Are you thinking about trying out one of these styles? Be sure to grab a picture and share it with us over @AllThingsHairUS!
Prev Article
Next Article
All Things Hair on Instagram