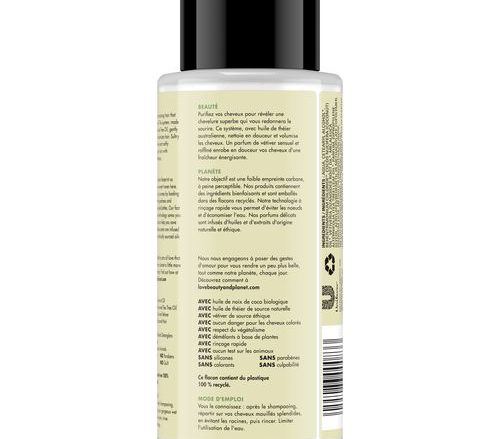 Silicone-Free, Vegan

Love Beauty and Planet Radial Refresher Tea Tree Oil & Vetiver Conditioner
Is It Right For Me?
Purify to reveal amazing hair that makes you smile. This conditioner, infused with Australian tea tree oil known to detox, gently cleanses and volumizes hair. Sultry and refined vetiver scent softly encapsulates your hair with energizing freshness. This conditioner is also 93% naturally derived and cruelty free, sulfate-free, paraben-free, silicone-free, dye-free & formulated without phthalates.
Top Tip
For best results and soft, shiny hair, use with Radical Refresher Shampoo.
How To Use
You know the drill, but here it is – After using Radical Refresher Shampoo, massage conditioner into hair, leave on for 1-3 minutes, then rinse.
Article
Tea Tree Oil: Nature's Detoxifier At Your Fingertips
Flaky scalp no more: Shampoo with tea tree oil is one of the latest buzzworthy additions to natural-leaning hair care.
See article