10 Ways to Rock Jewel Toned Hair Colors
Precious gem-inspired hair colors we adore.
We're loving all of the new hair trends that we've been swooning over from New York Fashion Week!  One trend that we've been kinda/sorta freaking out over is the awesome collection of bright, jewel toned hair colors. These bright yet deep shades truly shine that features everything from bright whites to purple and vivid teal. If you're ready for a color-change these tones might be perfect for you as your mane takes center-stage. Ready to rock some color? Read on to check some of our favorite precious jewel toned hair colors that are bound to be a hit this year.
Precious Jewel Toned Hair Colors to Swoon Over
1. Saphire Blue Hair
Blue hair has been trending since the end of 2016. But, as trends go, they evolve and the lighter aqua shades of last year have turned into deeper sapphire shades. We love this deep and vibrant shade, which is pretty much what jewel toned hair colors are all about!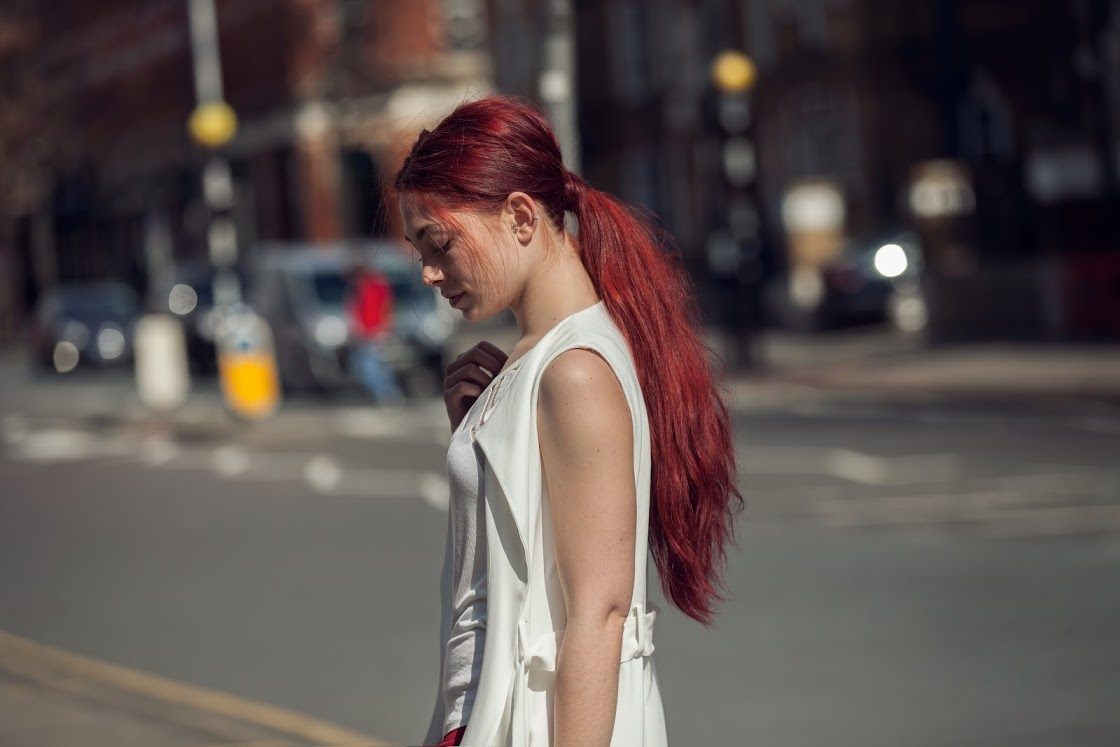 2. Ruby Red Hair
This ruby red hair is giving us all the mermaid princess vibes. The slightly darker shade of red conveys that deep rich tone of real rubies! If you're going to dye your hair red, you'll soon learn that it takes some upkeep. We recommend using the Suave Professionals Moisture Mask with Almond & Shea Butter around once a week to keep your dyed hair nice and soft.
3. Emerald Green Hair
Another deep shade we love is emerald green. This sharp shade is surprisingly flattering! We love that you can warm it up with yellow undertones or cool it off with a hint of blue. You could take this gem-toned hair even darker by going for a green-black look. Very villainous!
4. Amethyst Purple Hair
If you want pretty easter egg hair, look no further than this gorgeous amethyst shade. This color is so dimensional, you can see flecks of pink and silver mixed with the lilac. To keep a purple hue like this on point, make sure you use a purple mask. Using the Catwalk by TIGI Fashionista Violet Mask once a week will keep your purple up to date and your hair supremely soft.
5. Diamond White Hair
The silver hair trend is so 2016. In 2017 we're loving the even brighter even lighter diamond white hair. This hair is best executed in a totally neutral tone, any warmth can read as yellow, any coolness can read as silver! We don't want that, now do we?
6. Opal Pink Hair
How totally perfect is this opal hair? We're obsessed with the mix of pale pinks and blues. All wrapped up together the give the impression of the beautiful opal. When you're adding different tones like this, it's critical to use a color safe shampoo. We love the Dove Nutritive Solutions Color Care Shampoo and Dove Nutritive Solutions Color Care Conditioner. This dup works to keep your color intact as it nourishes from within.
7. Orange/Red Hair
And the award for the best of both worlds hair colors goes to this orange/red jewel toned hair color. We are digging this deeper shade that would be an awesome transitional shade for a brunette to try out.
8. Piecey Highlights
Want the jewel toned look without the full commitment? We feel you and thankfully there are tons of other ways to rock this look like in the case of these piecey and underneath highlights. We just love how this bold orange contrasts with the model's dirty blonde hair that really makes her long hair 'pop.'
9. Teal Hair
Another greenish shade that we are loving is this teal blend. This deep green is one powerful shade that we can't wait to see more of. Perhaps you can get on this trend before St. Patrick's Day?
10. Purple Balayge
Need some colorful highlights in your life? Don't we all!? This look is all about the deeper purple roots that falls into a lilac purple. Gorgeous! This is also a fantastic style to craft into a braided hairstyles or updo that'll effortlessly show-off the two-toned contrasts in your hair.
Need more jewel toned hair colors to drool over? Check out these street style hair trends from NYFW FW '17.
Prev Article
Next Article
Gallery
20 Best Red and Blonde Hair Color Choices of the Season
We're falling for a flirty red blonde hair color.
See article
All Things Hair on Instagram