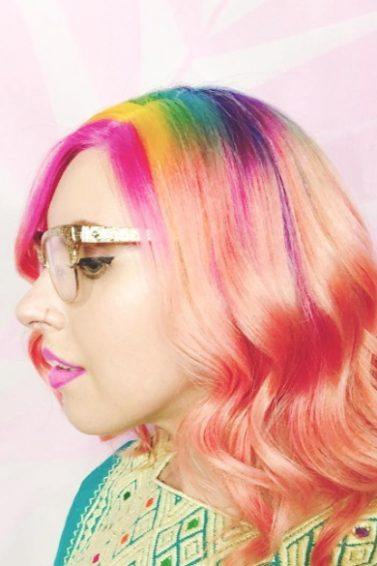 Look of Summer: Rainbow Roots
Presenting a more vibrant (and less tedious!) way to cover those roots.
Summer, summer, summertime! You can say that we're a tad bit psyched for summer, and while that means longer days sipping all sorts of fruity cocktails, it also has us eyeing brighter and bolder hair colors that are downright dreamy. And while we are still lusting over denim, pink champagne and unicorn hair, we've also discovered a fresh new way to rock color this season with rainbow roots. Pretty much what it sounds like, color is applied to your roots as you showcase vibrant and bright colors on the top (and sometimes underneath) your head. To inspire you to check out this trend, we've collected nine looks from Instagram that we are obsessing over:
Rainbow Roots Trend from Instagram
1. Blonde on Rainbow
We love how Hailey Mahone (a.k.a @haileymahonehair) showcased a classic way to rock this look. Featuring a blonde base, this look is all about its vibrant combination of colors such as pinks, purples, greens, neons and blues.
2. Underneath and On Top
Another way to sport the blonde hair and rainbow roots combo is underneath and on top of your head, as seen on model Ashley Evert. Photographed by Sylvanna Baran and created by Kasey O'Hara Skrobe, we love how the bright rainbow colors look incredible under your hair and on top, and allow you to interchange how you want to showcase your bright, multi-colored hue.
3. Pixie
Even those with short hair can wear rainbow roots! We love how this color, as seen from @Astacia_Hair, features a bold collection of chunky neons.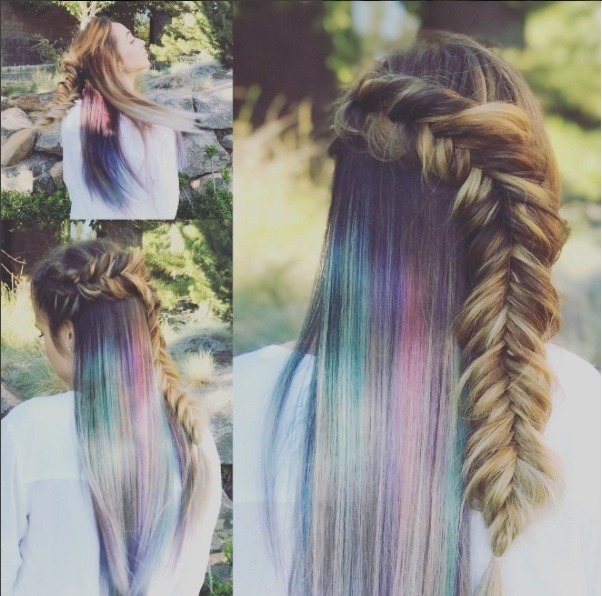 4. Light Brown Hair
Who says you have to have blonde hair as a base to rock the root rainbow look? @Astacia_Hair shows that you can wear a collection of light neons with a chunky fishtail braid on light brown hair for a trendy, chic style idea.
5. Lobbed
Lindsey Lubeck (a.k.a @linz_hairartistry) shows us that color can go past the root area in this fun way to wear a modern lob.
6. Blonde Braids
Megan Elizabeth (a.k.a @meganelizabeth.co), a hairstylist in Utah, shows us how you can combine color with trendy style as seen in these double braided half-space buns. Not only a cool style, this is also a great way to show off the artistry that goes into this look.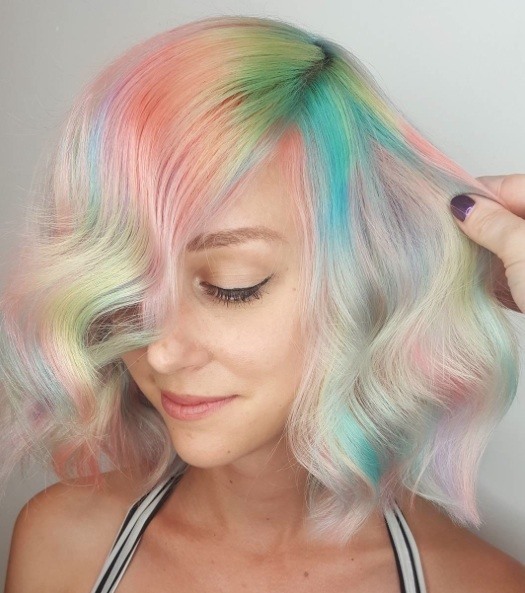 7. Diluted
For something that blends into your hair, consider the diluted rainbow roots trend. Kelly O'Leary-Woodford (a.k.a. @hairbymisskellyo) created this softer, daintier look, featuring light neons and pastel tones.
8. Rainbow Roots plus Color
We love how Heather of @HowtobeFancy is rocking the vibrant rainbow roots trend together with light orange hair. We like how the pink is front and center in this playful look, and we can't wait to see more of it this summer.
9. Rainbow Roots plus Deep Color
Another take on the rainbow roots trend is featuring a dark color as your base. Colorist Ursula Goff (a.k.a @uggoff) wears this look with neons on her ends, and deeper reds and oranges at the base.
Looking for more hair color trends? Check out more about how to rock unicorn hair.
Prev Article
Next Article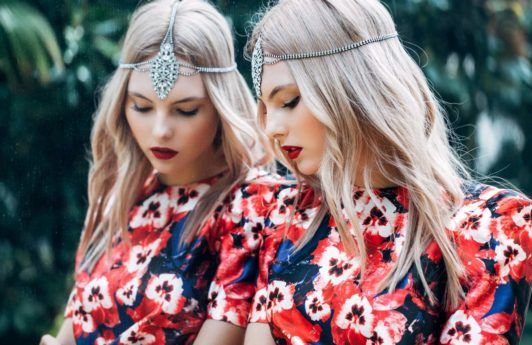 Gallery
Silver Hair Color: 14 Stylish Ways to Show Off This Hair Trend
Give your look a striking update with this hair color trend.
See article
All Things Hair on Instagram