7 Colorful Cute Natural Hairstyles to Try in 2019
A pop of color to your natural hair.
Looking for a way to enhance your natural hair? Why not add a pop of color to your natural hair, or opt for full-on color as a way to have fun with your cute natural hairstyles? We love playing around with color on natural as a way to switch up your style while experimenting with the latest hair color trends. For some colorful inspiration for your next look, check out some of these exciting ways to change up your natural hairstyle featuring some very cute natural hairstyles and hair color ideas.
1. All Over Auburn
We love the look of auburn hair and think it's one of the easiest transitional shades to try if you have natural hair. This reddish-brown tone is also a fantastic color to try out as we (sadly) leave summer and shift into the cooler months of the fall.
2. Two-Toned Mini Afro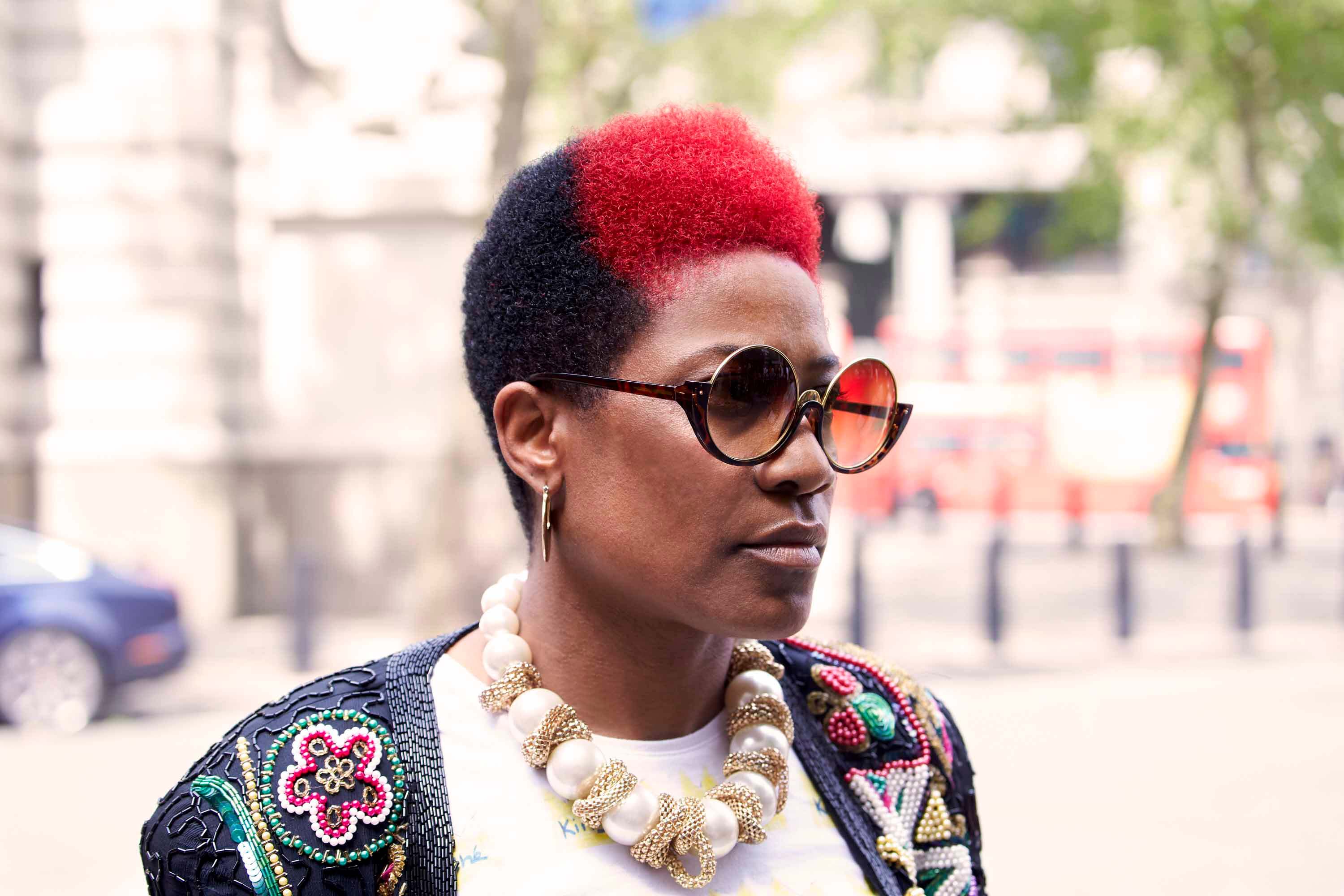 Another look we love is the two-toned mini afro. Opt for your favorite hair color (or one that you've been dying to try) where you focus on adding color towards the front of your hair.
3. Deep Red
We love the look of red hair. Why not take that look up a notch going for a deep red aka fire engine red that will definitely have you looking fierce! Don't forget to use Dove Quench Absolute Supreme Creme Serum to help your curly locks maintain moisture.
4. Blonde Dreads
Create a new look for your dreadlocks by rocking blonde hair. Have fun with this lighter color on your natural hair as you try out two awesome hairstyle trends.
5. Accent Braid
Switch up your braids by adding some color. We love adding in some color to your braids as you rock a stylish accent braid (or two!).
6. Dark Pink Hair
The pink hair trend isn't going away anytime soon! We love the variety of pinks that you can try to enhance your natural hair, including dark pink hair that looks stunning on short hair! When styling, be sure to use some Suave Professionals Luxe Style Infusion Curl Defining Soft Touch Curl Mousse to keep your curls in check as it works to keep frizz at bay.
7. Purple Afro
Go for a bold color for your afro with a dark shade of purple. Make sure to use some of the Bed Head by TIGI On The Rebound Curl Recall Cream that can help make your hair really soft as it adds definition to your cute natural hair.
Prev Article
Next Article
All Things Hair on Instagram