Natural Hair Patterns: How to Find Your Curl Pattern and 7 Hairstyles for Every Curl Type
How to find the hairstyle that works for your hair type.
For those who are new to the natural hair world, you've probably stumbled upon a few gorgeous curly hairstyles (after spending hours binge-watching YouTube videos) that you love, and tried to recreate them on your on hair with more failed attempts than successes. Trust us, you're not alone! Here's the thing: Once you understand the different natural hair patterns—their structure, shape, and curl factor— you'll also have an idea which hairstyles will or won't work for your curl pattern.
A wash and go style for a 3C hair type won't yield the same results on a 4B hair type, but there are ways to make your most sought-after hairstyles work for you. Learning your hair type and curl pattern is all part of the process, and we're here to help with this guide to natural hairstyles by curl type.
How to Find Your Curl Pattern
Knowing exactly what hair type and curl pattern you have is very useful when figuring out the best hairstyles for your hair.
Hair Type vs. Curl Pattern
Did you know your hair type and curl pattern are actually different? Your hair type is the most basic level of deciding what your hair is. This refers to wavy, straight, curly, or natural. When talking about your curl pattern, this is more in-depth and splits your hair into categories ranging from type 1 (straight) to type 4 (coily). When deciding what curl type your natural hair is, you'll look at types 3 and 4.
From there, each type is further broken down into sub-categories ranging from A-C. The letters within each type determine how curly the individual strands are. For example, A's have loose curls, B's have a medium curl, and C's are the tightest curls. which resembles more of a corkscrew curl. Ultimately, the shape of your hair follicle determines your curl pattern.
Explaining Type 3 Hair
Type 3 hair is curly hair. 3A hair consists of looser, large curls. These curls are prone to frizz, especially when brushed or touched. So it's best to try to not brush or touch this hair type a lot once it's dry. 3B hair looks like springy curls. This curl type is prone to dryness and frizz.
For added definition, it's best to use a hair gel on wet strands to avoid unwanted frizz. Lastly, 3C hair resembles tight corkscrew curls. These strands are tightly packed together and have a lot of natural volume.
Explaining Type 4 Hair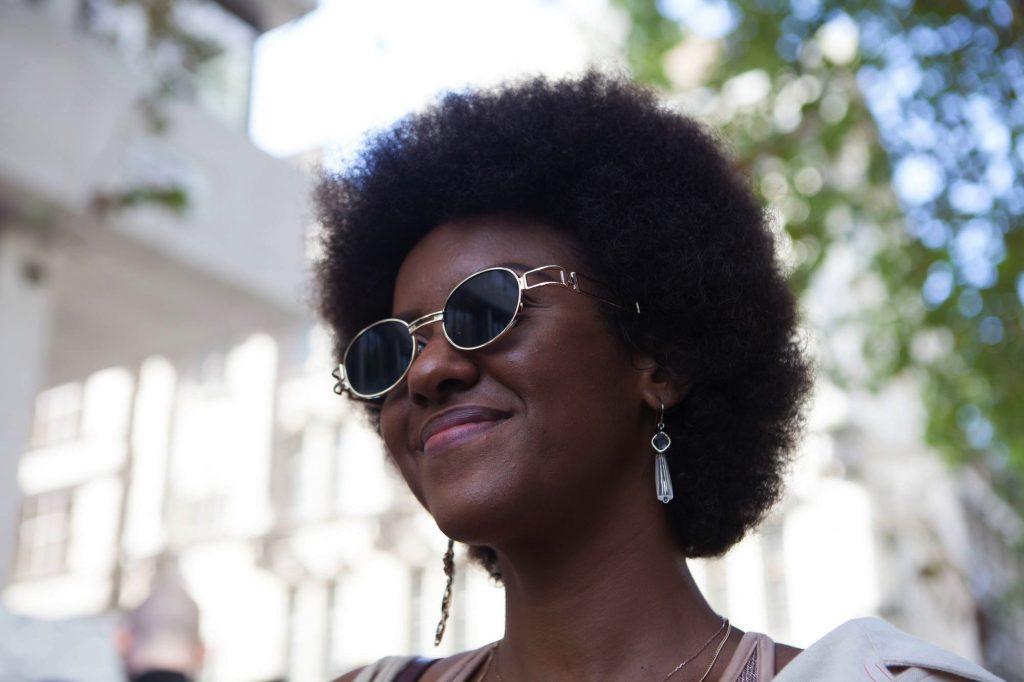 Type 4 hair is coily natural hair with very tight, zig-zag-shaped curls. 4A strands are commonly coarse, have a spongy with a wiry texture, and are prone to shrinkage. 4A hair has dense, springy curls. A curl cream and a leave-in conditioner are great options for keeping this hair type soft. 4B hair is dense and has sharp Z-shaped throughout. 4C hair is similar to 4B, however, it is more fragile and has the most amount of shrinkage out of any hair type.
Natural Hair Patterns: How to Style Your Curl Type
Not sure how to style type 3 and 4 hair? Check out these looks that break down which hair type and curl pattern they're best for!
1. Natural Hair Patterns: 3B,3C, 4A, 4B, 4C.
Style: Pineapple Updo
We like to call the pineapple updo a universal hairstyle for all types of natural hair. No matter how thick, thin, or curly your hair type is you could pin your hair up into this chic work-appropriate hairstyle. One way to create the style: Gather your wash and go curls into this updo using our pineapple hair tutorial. For those who rather not style their hair with a wash and go (i.e. curl types that tend to shrink into super short curls), you can create this look on a twist out or braid out.
2. Natural Hair Patterns: 3B,3C, 4A, 4B, 4C.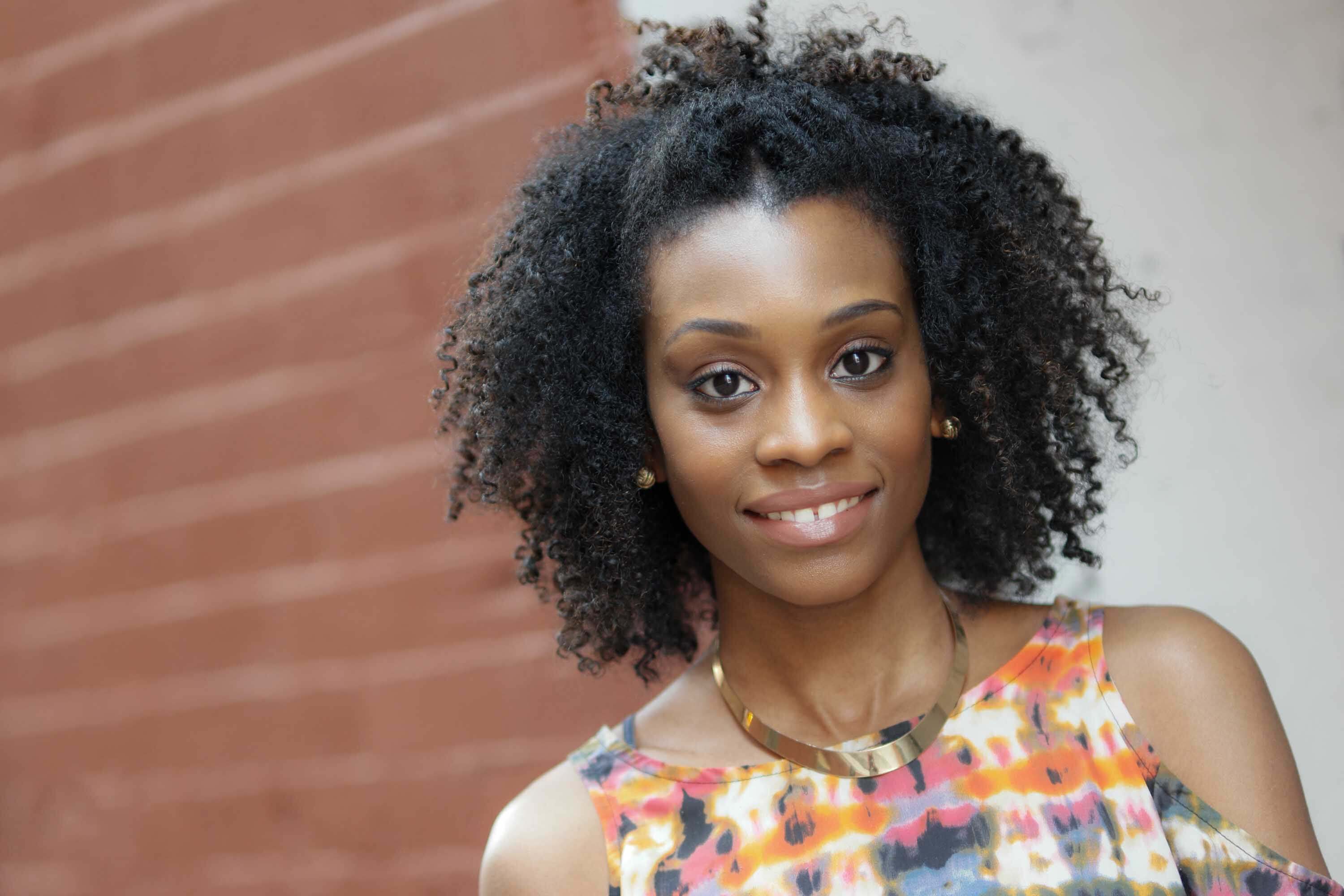 Style: Half-Up Twist Out
The half-up curly hairstyle is just one of the many ways you can play around with natural hair patterns, and it works for all. To get the look, wash hair with SheaMoisture Papaya & Neroli All Day Frizz Control Shampoo and Conditioner. After washing, apply natural hair oil to seal your moisture in, then use TRESemmé Flawless Curls Defining Gel on small sections of hair and create two-strand twists. Use a diffuser to dry your twists or air-dry overnight. Undo your twists, separate and fluff. Pin the top section up with some bobby pins and done!
3. Natural Hair Patterns: 3C, 4A, 4B, 4C.
Style: Textured 'Fro
This brushed-out voluminous afro is divine on curlier hair textures as it packs the look with a gorgeous and fluffy finish. One caveat with the style: Maintaining the look without drying out your hair. To get over that hump re-moisturize your hair with a conditioning mist, we like Suave Frizz Reducer refresher Spray and seal with a natural hair oil. Use an afro pick to pick the roots and create volume.
4. Natural Hair Patterns: 3C, 4A, 4B, 4C.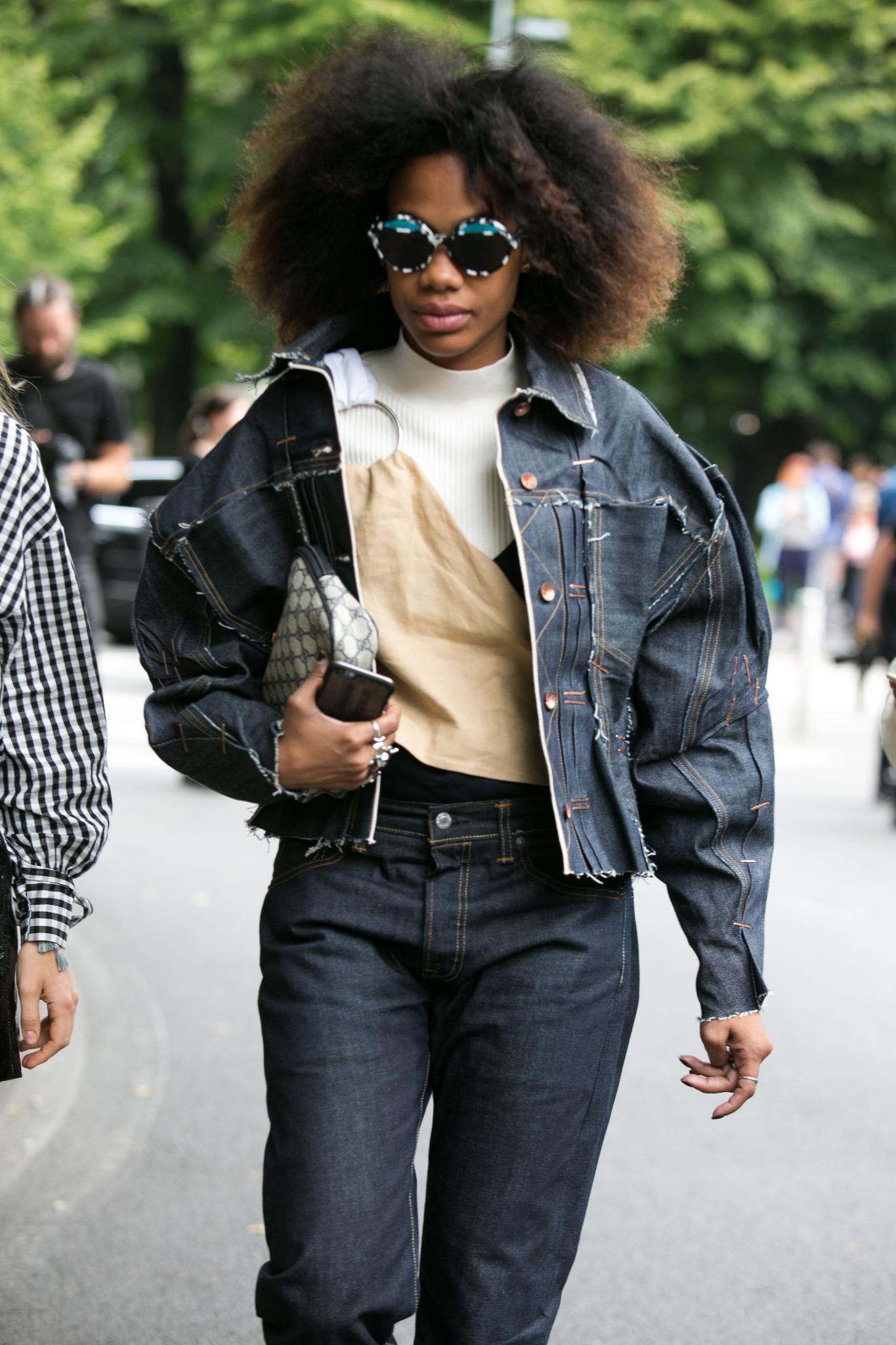 Style: Brushed Out Blowout
Brushed-out hairstyles are making a comeback. To get this look coveted by the street style set, simply blow-dry damp hair after washing. To begin, after washing your hair, use a leave-in conditioner that also protects hair from heat, like Suave Professionals Castor Oil & Mango Butter Leave-In Styling Butter, and blow-dry hair on a medium setting. The goal is to blow-dry but keep some of the texture in your hair for a fluffy finish. You can use a blowout styling product, like Nexxus Weightless Style Smooth & Full Blow Dry Balm to give your hair a bit of volume.
5. Natural Hair Patterns: 4A, 4B.
Style: Tapered 'Fro
This low-maintenance high and tight style works best on thicker hair types as it's easier to mold into your desired shape. After washing, use a blow-dryer to dry hair upward, use an afro pick to help create the boxlike shape. Finish your style by using hairspray, like Bed Head by TIGI Headrush Shine Hairspray, to add shine and you're good to go.
6. Natural Hair Patterns: 4A, 4B.
Style: Stretched Wash and Go
The ideal look for girls with natural hair patterns that tend to shrink really short after washing is this stretched wash and go hairstyle. After you've mastered the wash and go, take sections of your hair to create a two-strand twist. Apply hair elastics down the length (from root-to-tip) of each twist. Leave on overnight and release in the morning to reveal your stretched wash and go style.
7. Natural Hair Patterns: All.
Style: Natural Hair Bun
Although we're sure this guide will help you with styling your hair type when all else fails you still have the natural hair bun. Whether worn as a protective style or not, creating this ballerina bun is super easy to do. If you want this look with a straight finish, blow-dry your hair straight. For a textured bun, smooth your curls up into a high ponytail, wrap your curls into a neat bun, and pin to secure.
Prev Article
Next Article
Gallery
The Hottest Long Haircuts for 2016 For Every Hair Texture
The All Things Hair editors weigh in on the year's best looks.
See article
All Things Hair on Instagram