The Hottest Long Haircuts for 2016 For Every Hair Texture
The All Things Hair editors weigh in on the year's best looks.
Long hair, like the traditional bob, is a seasonless hairstyle that's always sure to please. Classically feminine, it's super popular not only for its look but also for the versatility it offers: It can be easily manipulated into a hundred different looks, whether as a polished updo or wild and loose. Here, we are sharing the hottest long haircuts for 2016 that turned our heads thus far—feature-flattering styles, fun throwbacks (that still work unironically) and cuts that respect all textures, to be exact.
Read on for a curation of the coolest long haircuts for 2016 for each hair type. Happy hair flipping!
The Hottest Long Haircuts for 2016: The Looks We Love So Far, For Each Hair Type
1. Straight: Rich-Girl Hair
A lot of long haircuts for 2016 feature tresses with a distinct, Sunday-morning bend to them, or what the industry has started calling "rich girl hair" (a clunky moniker, but very non-oppressive, we promise). Loose and a bit disheveled, this decidedly normcore look has a strong 1990s aesthetic. Strands look like they've been prepped with product, then forgotten about for the rest of the day—like the hair version of no-makeup makeup, if you will. Recreate this artful chaos with, surprise, a simple regimen of washing with a volumizing system—Dove Oxygen Moisture Shampoo and Conditioner gives that girl-next-door bounce—then following up with a spray-on, leave-in conditioner, such as Nexxus New York Salon Care Leave-In Conditioning Foam. C'est tout.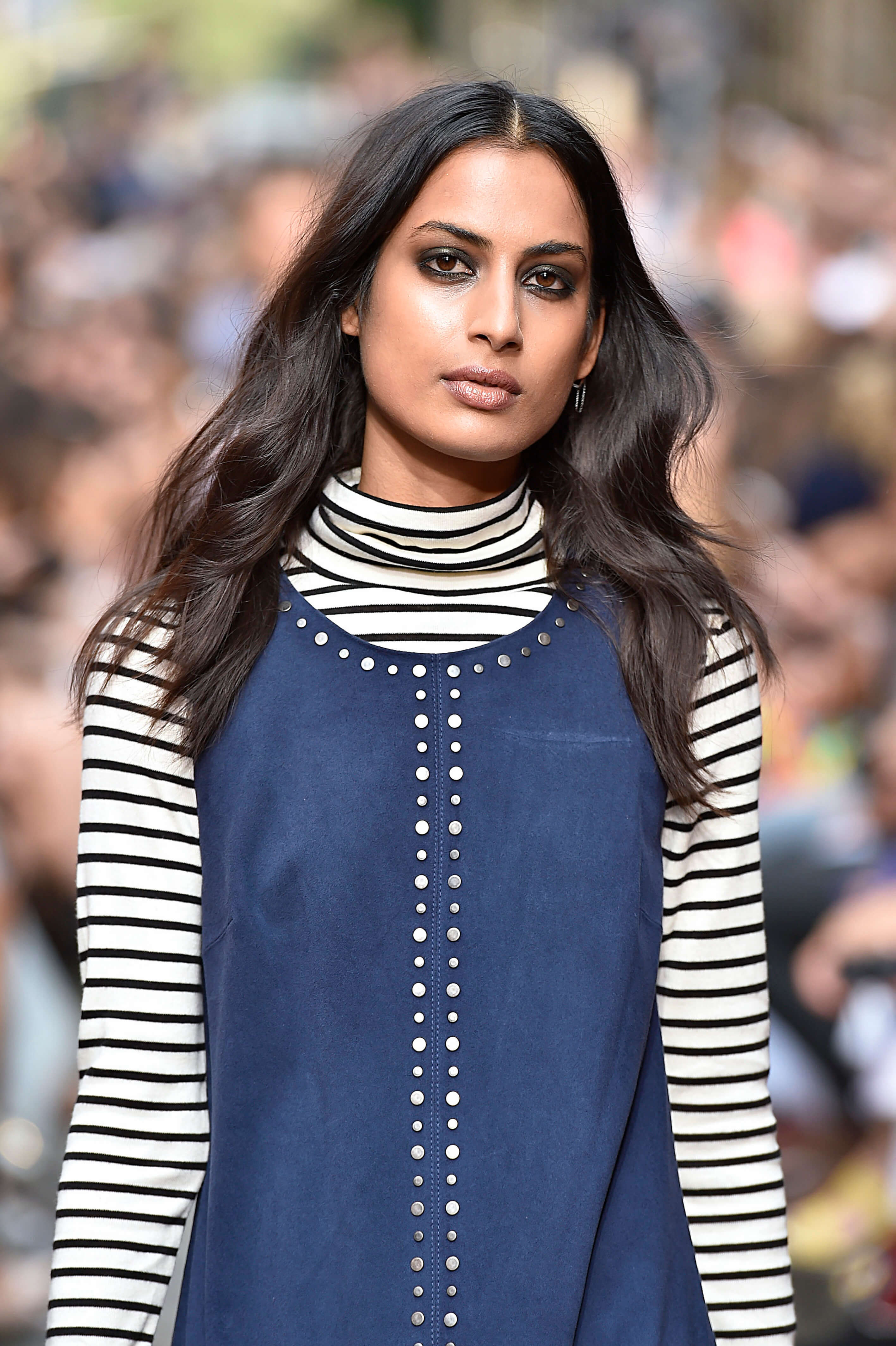 2. Wavy: Z-Shaped
There will always be a special place in our hearts for beach waves, but this year, the structured wavy look was the major talk of the town. Sure, it might seem simple, but we've been on a texturized, salted-hair kick for a while now that old-school Hollywood waves seemed to have taken a backburner. The polish that Z-shaped waves have though is one that transcends any era: Whether worn to a red carpet event, out and about with the girls or when apple-picking with the sweetie, it's a romantic style that never looks messy. Tip: Prep hair with a blowdrying lotion, and curl hair by holding your curling wand horizontally (as at Rebecca Minkoff, above) instead of vertically, for more structured bends that don't "twirl."
3. Fine: Accent-braided
Call us obsessed, but a skinny little braid never hurt anybody, right? Especially all us fine-haired gals, who could do with a bit of help in the texture department. Accent braids worn on the hairline or even hidden within your lengths, hippie-style, is a subtle wink to the trend while also efficiently giving normally limp hair a mini-style boost. This kind of braid doesn't take a village either: Simply prep hair with a lightweight texturizer (we love SheaMoisture Manuka Honey Hydrate + Repair Whipped Curl Cream) then plait three small sections in an easy three-strand braid (as above) and secure at the ends with a hair tie.
4. Curly: Crimped
That's right: We're kind of seriously, unironically all about crimped curls this year. Not only did this runway-first trend spark a renewed love for the perm, it also was responsible for the collective sigh of relief from curly girls everywhere tired of battling the occasional frizz-out. Good to know: The trick to keeping these curly long haircuts for 2016 on-trend is all in the shine and integrity of the ringlets. Maintain that gloss with a curl-specific serum, such as Dove Absolute Curls Supreme Crème Serum, and a recall cream, like Bed Head by TIGI On the Rebound Curl Recall Cream, that helps keep 'em springy, even when lovingly brushed out.
5. Natural: Middle-Parted
A refreshing way to wear long, natural-textured hair is by fixing it with a sharp part. It stylishly breaks up the hair's volume without taking away from the lush look of textured curls. The weight of long hair also helps maintain this hairstyle's silhouette, while well-placed (and super-subtle) layering also minimizes heft at the ends, giving it a modern, sporty feel. A hair oil that moisturizes, such as Suave Professionals Moroccan Infusion Styling Oil, helps keep curls shiny and nourished.
6. Protective: Half-Updo
Another throwback to the '90s, a.k.a. the decade that just keeps on giving, is the box-braided (or rope-twisted) half-updo. These long haircuts for 2016 still retain that sassy, street-style vibe. Keep your protective look looking and feeling fresh with a dry shampoo that helps sop up grease while you keep your weave in, like TRESemmé Fresh & Clean Dry Shampoo.
Craving for more scoop on the best long haircuts for 2016? Check out our NYFW trend and backstage hair roundup.
Prev Article
Next Article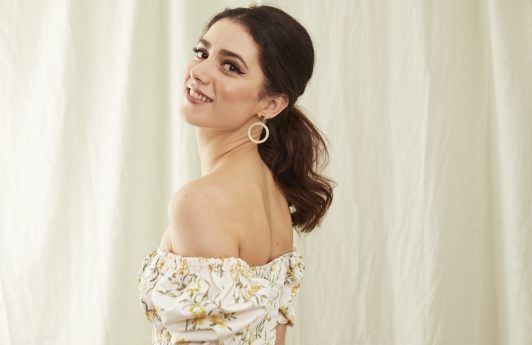 Gallery
Celebrating Memorial Day at Home Doesn't Mean You Can't Do It in Style
Easy styles to help you celebrate Memorial Day, the right way.
See article
All Things Hair on Instagram