How to Wave Hair: 4 Different Ways to Achieve the Beach Waves Hair
Everything you need to rock the beach wave.
You Will Need
You can take the girl out of the beach, but it's a lot harder to take the beach outta the girl—especially when sexy-looking hair is involved! To wit: Although we love ourselves a good polished, structured wave, there will always be something about beach hair waves with their distinctly light and tousled-looking structure that's airy, light and super sophisticated. Bonus: beachy waves are easy to create and can work on virtually any hair type or hair length. To help you to create these loose, messy-looking waves, we've created a guide on  how to wave hair to create a beach waves look.
Look 1: How to Create Beach Waves Hair
Read on and we're sure you'll be rocking beach hair in no time with all this inspiration:
Look 2: Flirty Beach Hair
Step 1: Divide Your Hair
Split hair into four even sections on the top, bottom, right and left sides of the head.
Step 2: Add some hair mousse.
Rake some of the Nexxus Styling Mousse Plus through one section at a time, then blow-dry your hair using a diffuser to protect against humidity and bring out your natural wave.
Step 3: Twist your hair.
Twist each section around itself to create a rope braid, wrap into a loose bun and secure with some bobby pins.
Step 4: Blast more heat.
For added hold and texture, blast each bun with heat from the blowdryer.
Step 5: Shake out your hair.
Once cooled, release the braids, and shake out with fingers for an effortless finish.
Look 3: Heatless Beach Wave Hair on Half-Shaven Hair
Look 4: How to Wear Messy Beach Waves Hair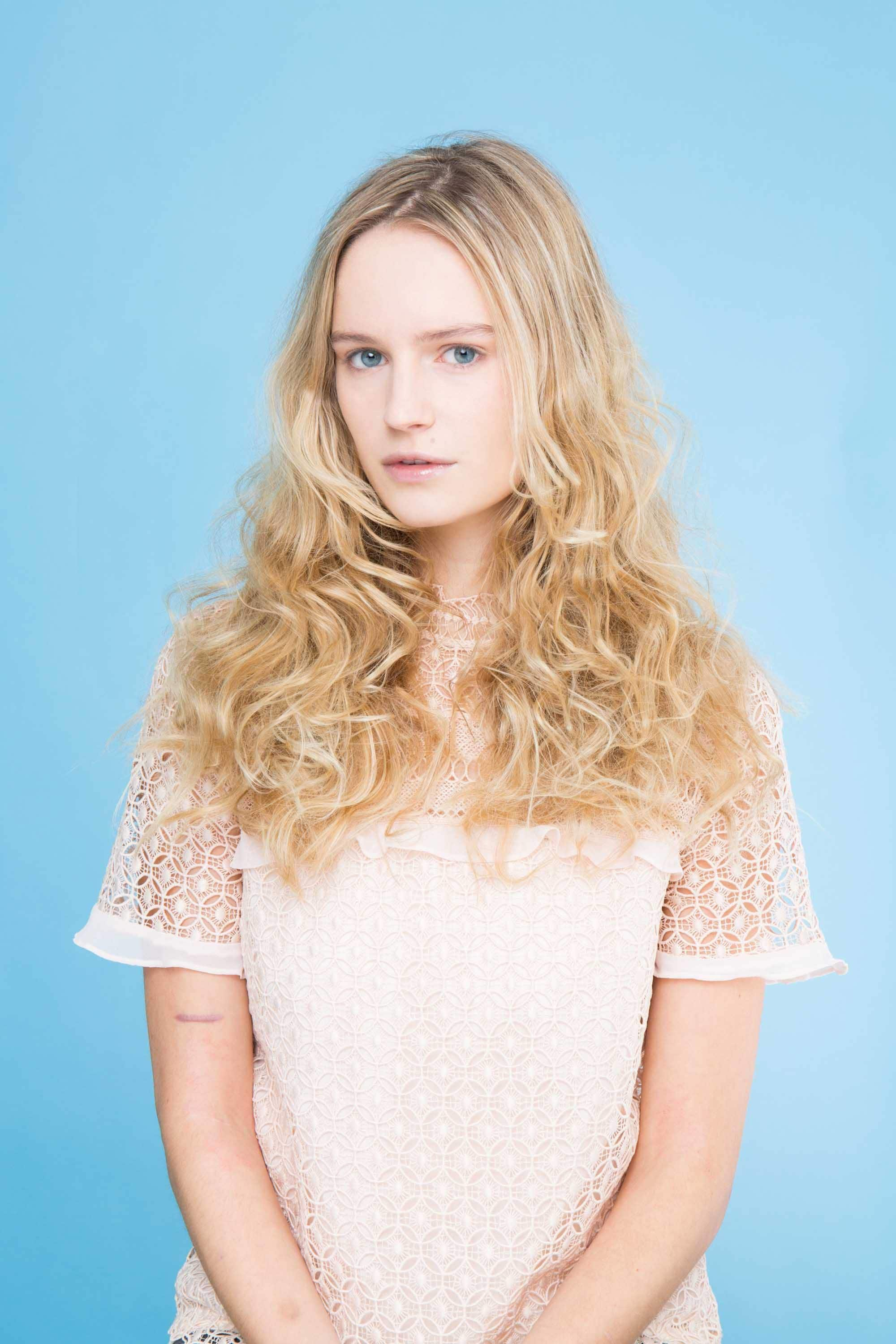 Step 1: Wash hair.
The best way to have long wavy hair that lasts is to prep while your strands are still damp. Wash and condition your hair, then gently towel-dry.
Step 2: Apply a thermal protectant.
Use a spray that shields hair from heat damage, such as Dove Style + Care Smooth and Shine Heat Protection Spray, before blowdrying hair on a medium setting. For extra bounce, use a diffuser attachment and aim the nozzle from the ends upwards. Blow-dry your hair until it's at least 90% dry, or just barely damp to the touch.
Step 3: Coat your hair lightly with a texturizing spray.
Holding hair around 12 inches from your head, spray an even coating of a wave-creating agent on your lengths for a beachy, salted look.
Step 4: Part your hair into sections.
Using the end of a rat-tail comb, section off the top part of your hair from one ear across to the other, divide into left and right sections and clamp each up with a duckbill clip. Begin to divide the bottom part into three sections—left, right and center—and clamp off with clips too.
Step 5: Twist sections around a closed flat iron.
A flat iron can usually give a chunkier, more deliberately tousled look to wavy hair versus a rounded curling iron. Working on the bottom sections first, take one section and insert it briefly between the two tongs before clamping the tongs shut. Next, curl hair around the closed tongs—essentially using them as a curling wand—while gently tugging hair through in bursts, creating a more angular bend. For help, check out this nifty tutorial on how to best create wavy hair with a flat iron.
Step 6: Save the hairline for last.
The hairline is a crucial section when creating wavy hair, as it's the area that people notice the most. After you're done curling your bottom sections, unclamp one side of your top sections and repeat the curling process with a flat iron: Insert it between the tongs to lock in the hair, then close the tongs and curl hair over and around while tugging. Ed's tip: Twist hair away from the face for a more flattering look.
Step 7: Tousle!
Here's the fun part: After all sections are evenly curled, gently tug each section down to loosen the spiral. Next, run fingers vertically through the hair to further separate each spiral and create a messier, beachy wavy hair feel.
Step 8: Finish with hairspray.
Lock in your new beach waves hair look with a hairspray that keeps your look in place while also keeping strands from frizzing out. To make sure you're spraying hair evenly, form the capital letter L with your arms when spraying.
More Beach Waves Hair Tips
1. Create them at night.
To achieve longer-lasting beachy waves, you can also start at bedtime. This involves creating tight mini-twists throughout your hair using a flat iron. Hold the twists together with small ponytails and spritz your buns with some sea salt spray. In the morning, you will have some gorgeous-looking waves that last all day.
2. Use mousse for some help.
In general, hairspray should be sufficient to lock in your beach waves, but if your hair is prone to falling limp, you may need some styling mousse like the TRESemmé Flawless Curls Extra Hold Mousse. This product can also work to help revive any flat or limp ringlets, as it gives some bounce to your strands. After you apply the product, scrunch the mousse and your hair together as you go for bigger, rejuvenated curls.
Looking for more hair tips? Be sure to check us out @AllThingsHairUS!
You Will Need
Prev Article
Next Article
Article
How to Wear Curly Hair With Bangs
Bangs are not the usual top-of-mind hairstyle for most curly girls. They require a bit more work to seamlessly blend into curly hair, and aren't as straightforward to style as, well, straighter hair. Not to say that wearing curly hair with bangs is a no-no though. On the contrary: Bangs, as seen with summer's sleeper […]
See article
All Things Hair on Instagram