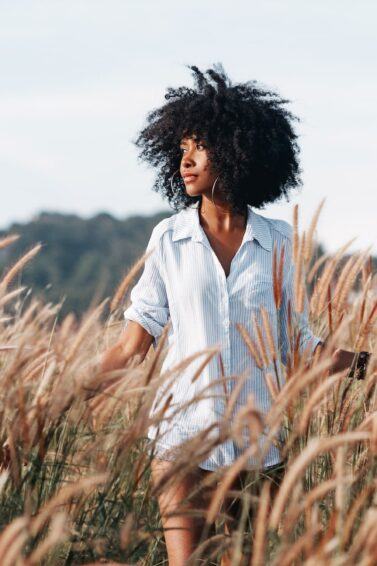 How to Style 3C Hair: 5 Foolproof Hairstyles for Your Curl Type
How to get the most of your gorgeous curl pattern.
3C hair curl types are characterized as having lots of small spirals resembling corkscrew curls. To get the most of this curl pattern, products that enhance curl definition and minimize frizz, along with knowing how to style 3C hair, are key.
There are numerous ways to style 3c hair that are all extremely foolproof and fashionable. You can create updos or wash-and-go styles with your eyes closed! So, if you're looking for new and easy ways to style your gorgeous curl pattern, keep scrolling and try out these four simple ways to style 3c hair.
3C Hair: Quick and Easy Hairstyles
Learning how to style 3C hair is essential for showing off your springy texture. Check out some of the best go-to styles for this hair type.
1. Half-Up Top Knot
We are loving this chic top knot hairstyle that you can master on your natural hair. For a light hold definition, apply Suave Luscious Curls Curl Cream to your hair then gather your top section into a bun. Fluff the back of your hair for volume and set your look with TRESemmé Flawless Curls Hair Spray. 
2. Curly Updo
No matter your hair type or curl pattern, we all have those days when we just need a simple accessory to turn a hairstyle from drab to fab. Pull your 3c hair curls up into a ponytail at the center of your crown. Use a hair gel like SheaMoisture Papaya & Neroli All Day Frizz Control Styling Gel to define any flyaway curls, then wait about five minutes for the product to dry. Take a headwrap of your choice and tie it around your hairline to accessorize your basic curly ponytail.
3. Big, Bouncy Curls
For this hairstyle, the maximum volume is the name of the game. To obtain the look, apply hair serum on dry hair like to add shine, definition, and Suave Professionals Define & Shine Serum Gel moisture before styling. Wait about five minutes for the product to dry to prevent frizz. Use an afro pick to give your roots a bit lift then give your hair a shake, allowing your 3 hair curls to fall in place.
4. Space Buns
When styling your 3c hair curl type, keep in mind that your curl pattern helps create the overall look. For a hairstyle like space buns, steer away from packing your curls in and smoothing out your strands for a neat bun.
Instead, wrap your curls into a loose bun and pull out pieces of hair to add more texture to the look. However, a great style starts with the right shampoo and conditioner. We love SheaMoisture Raw Shea Butter Deep Moisturizing Shampoo and Conditioner because it deeply moisturizes your curls.
5. Layered with Bangs
Opting for a haircut with layers and bangs helps add a lot of movement to your hair. Having layers throughout your hair will help avoid any bottom-heavy or triangle-shaped looks. Plus, the fringe is a playful addition that further shows off your coils.
Will you be trying out a new hairstyle for your 3C hair? Share your looks with us on Instagram @AllThingsHairUS.
Prev Article
Next Article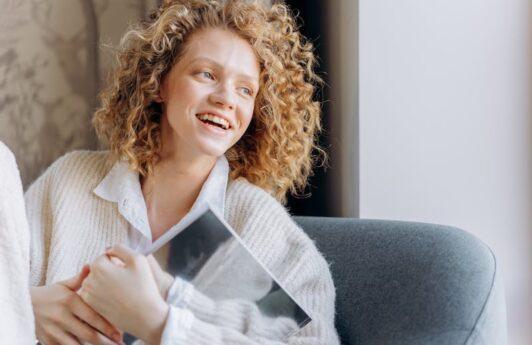 Article
In-Flight Hair Hacks: How to Walk Off the Plane With Voluminous Curls
Say goodbye to flat airplane hair.
See article
All Things Hair on Instagram