11 Gorgeous Ways to Wear Blood Orange Hair
There's a new hot new hair trend popping up that we're totally obsessing over. Say goodbye to pumpkin spice hair and hello to blood orange hair. This springy hair trend is a gorgeous bleed of deep orange and red tones that's super vibrant and captivating. From super vibrant orange to milder hues, we're sharing some of our favorite shades, including some fun ways how you can style your new dimensional shade. Read on to check out 11 of our favorite ways to wear blood orange hair.
Blood Orange Hair: The New Trend You Need to Try
1. Vintage Vixen
We're obsessed with this romantic '50s style that's a gorgeous representation of our favorite Hollywood curls tutorial. This style is so great for blood orange hair because the curls are soft to contrast the bright color. The curls are also great because they can show off those multi-tones of this look.
2. Full Bangs
To bring even more of this great shade to brighten up your face, go for full bangs. Wearing bangs instantly makes this color bring out your eyes. Make sure, if you're dying your hair this bright shade, to wash and conditioner your hair with a color-safe system. They'll make sure your red shade won't fade too quickly. We recommend the Clear Color & Heat Conqueror Shampoo and Clear Color & Heat Conqueror Conditioner, especially if you'll be straightening your bangs regularly.
3. Wavy Pixie Cut
If you have wavy or curly hair, we suggest taking this bright shade short! We love how it turns into an instant statement. The blood orange shade is gorgeous on it's own but add in your waves and curls? You've hit the jackpot of style.
4. Pin-Straight Blowout
You can always go straight with your blood orange hair! To get the voluminous but straight look be sure to use a very large round brush, or a paddle brush. We also recommend you start off this style by adding in shine. We love using the TRESemmé One-Step 5-in-1 Smoothing Cream. It's got a golden tone to bring out the orange in your blood orange hair.
5. Smooth Waves
For a simple but totally beautiful style, go for smooth waves. The easiest way to go for this style is to curl all of your hair the same direction with a one-inch curling wand. When you are done curling your hair, brush it down with a boar bristle brush. The bristles smooth down your hair and pull out the curls for that oh so soft look.
6. Natural-Looking Curls
So not everyone has the patience to recreate the look of natural curls. If you have hair this gorgeous naturally, you are totally #blessed. For those of us that need to DIY it, start off by adding in volume. We recommend mousse for a realistic looking volume. Use the Dove Style+Care Volume Amplifier Mousse on wet hair before blowdrying. Then, you'll need to curl very small sections of hair with a small half inch curling iron. Curl in different directions to get that natural look.
7. Blood Orange Ombré
If you have this bad ass of a blood orange ombré, we're totally jealous. We love the smooth transition from natural brown to ginger to blood orange hair. Wear this style with a super cool unicorn braid.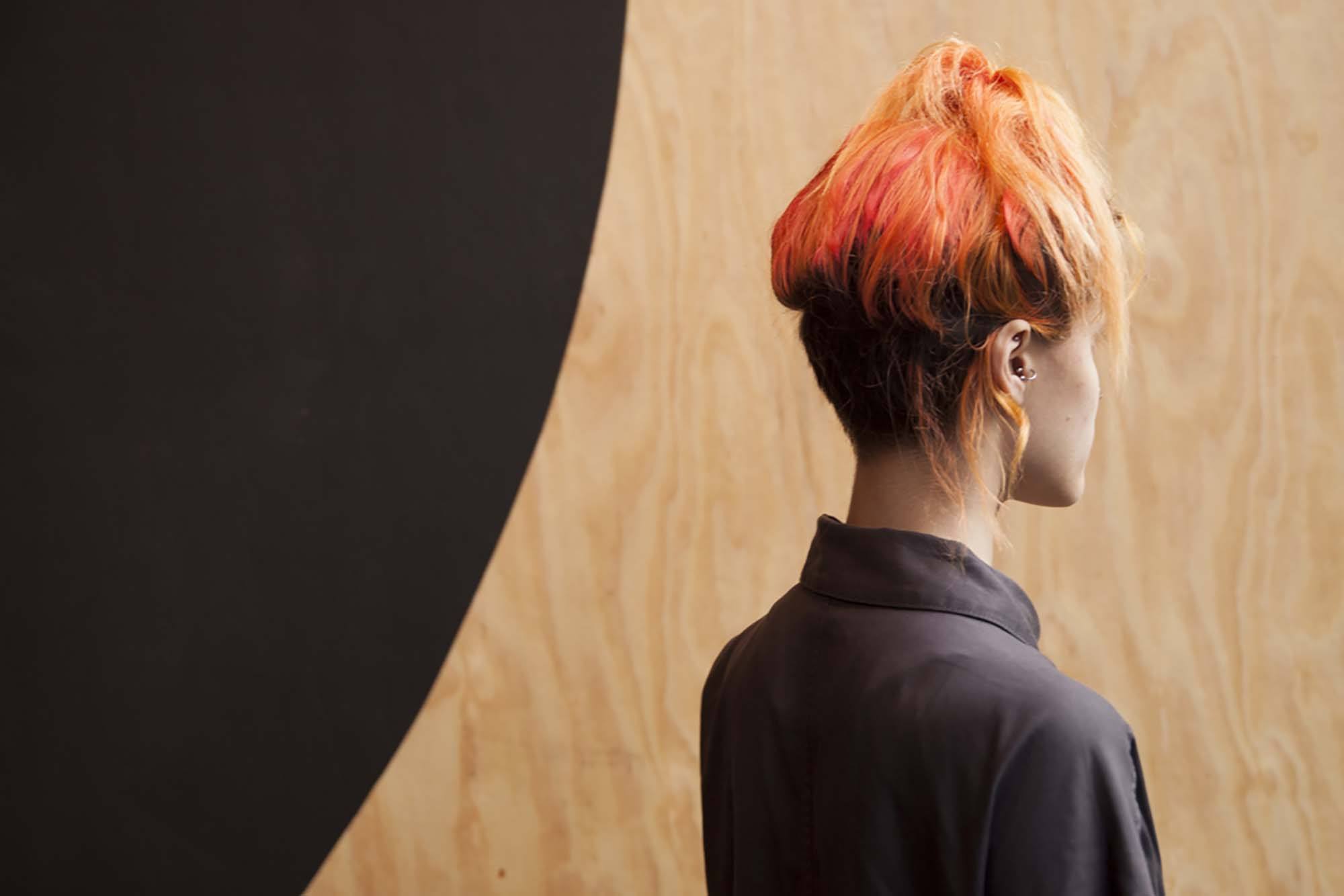 8. Blood Orange High Ponytail
Want an easy way to show off your cool blood orange color, and undercut? Go for the ultra high ponytail. All you need to do is pile all of your hair way up on top of your hair and secure in place. Let your undercut shine by styling the tail to the sides.
9. Bowl Cut
A little bit of sass and a whole lotta style, this blood orange and bowl cut combo is the ultimate look to try out if you're down for some risky hair action. Opt to get this rounded haircut at a salon where you can also pick your deep or light orange hue.
10. Bright and Waves
Another look we are loving is the really bright blood orange hair. A harder (but not impossible) shade for those with dark hair to master, this look is all about the neon-like tones that look gorgeous when paired up with a modern wave.
11. Orange Lob
Loving your lob but want to mix it up a bit? Try out this awesome take on the trend by rocking a vivid blood orange hue. Scrunch in some sea salt in your hair to create those mussed-up mermaid vibes.
Need more hair color inspo like blood orange hair? Check out more about the new blorange hair trend. 
Prev Article
Next Article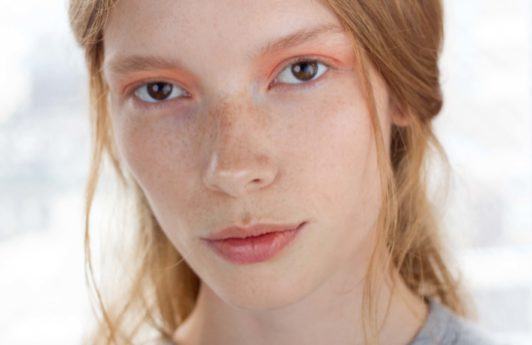 Gallery
18 Spring Hair Color Trends You've Got to Know About
Step into spring with a new hue.
See article
All Things Hair on Instagram