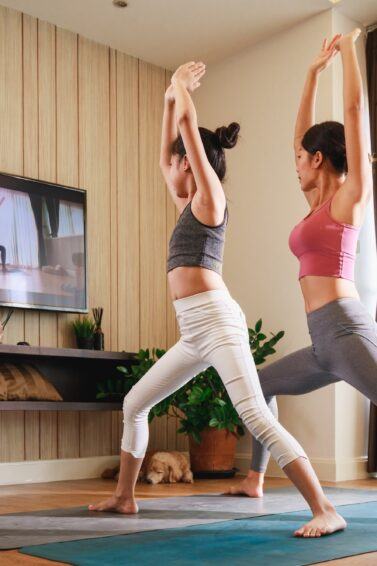 Is Sweat Dangerous for Your Hair? Find Out the Truth
Sweat is great in the gym, but maybe not in your strands
We all love a good sweat sesh in the gym; it's a sign of hard work and potential progress. After we are working out, it can be easy and tempting to just spray some dry shampoo on your strands or throw your hair up in a bun and let your hair air dry. You might be trying to avoid washing your hair to keep it healthy, but what are the effects of sweat on your strands? Is sweat dangerous for your hair?
How is Sweat Dangerous for Your Strands?
Keep reading to get the scoop on why you might want to consider washing your hair after an intense workout:
Why is sweat dangerous for your mane?
Firstly, it's important to us that we don't put you in a panic about sweat and fear of ever shedding a drop of perspiration for the rest of your life. Sweat is natural, and it should be embraced (but definitely don't forget to rehydrate)!
What you should note about sweat is that it can be very drying as it's primarily made of water and salt. Because of this dangerous duo, if your scalp gets too sweaty and you leave the perspiration to dry, it can dry out your scalp. A dry scalp can lead to hair loss because the dryness is preventing growth. The salt in sweat can also cause dyed hair to lose color and vibrancy faster.
Sweat is not an imminent risk and shouldn't be avoided. Now that you know it is potentially harmful when left to dry, there are ways to avoid the damage!
How to prevent the dangers of sweat:
Dry Shampoo
Many people think that spraying dry shampoo after a workout will solve their sweaty dilemma, but it won't. Your scalp and strands will dry out once the sweat has dried. Instead, spray your dry shampoo before working out to create a barrier. Use Dove Refresh+Care Fresh Coconut Dry Shampoo prior to working out, and you'll be protecting your hair from drying out.
Gentle Shampoo and Conditioner Duo
We understand that you may be trying to wash your hair less and it can be tough if you like to go to the gym a lot. We highly recommend washing your hair sometimes after a workout to get rid of sweat. To avoid stripping your hair of its natural oils, use a gentle shampoo and conditioner duo. We love Dove Daily Moisture Shampoo and Conditioner because it is gentle on locks and nourishes your hair without over stripping it of its natural goodness.
Cleansing Conditioner
Since a gentle wash here and there might not do the trick for everyone, a cleansing conditioner once a week will be helpful. TRESemmé Botanique Nourish & Replenish Cleansing Conditioner works as a co-wash to remove impurities and also bring back moisture to your strands. Using this once a week will give you a thorough cleanse.
Prev Article
Next Article
Article
How to Prevent Hair Loss by Changing Some of These Common Hair Habits
The hair loss prevention tips you need to know.
See article
Attempt to assign property "alt" on null
All Things Hair on Instagram