5 Hair Care Tips to Maintain Light Brown Hair
Your guide for getting the best hue yet. 
You Will Need
Whether its highlights for dark brown hair, tiger eye hair color, or dark blonde, it seems almost everyone is on the quest to getting some variation of light brown hair this season. Yes, the look is hot, but how do you get it and keep it that way?
One caveat to light brown hair: While it isn't blonde, it is still prone to fading and damage. Keeping your look vibrant, healthy looking and long lasting, there are a few hair care tips you'll need to consider adding to your hair care routine. Ahead, we're explaining how to revamp your old regimen into a foolproof routine that'll keep your light brown hue gorgeous for days.
How to Care for Light Brown Hair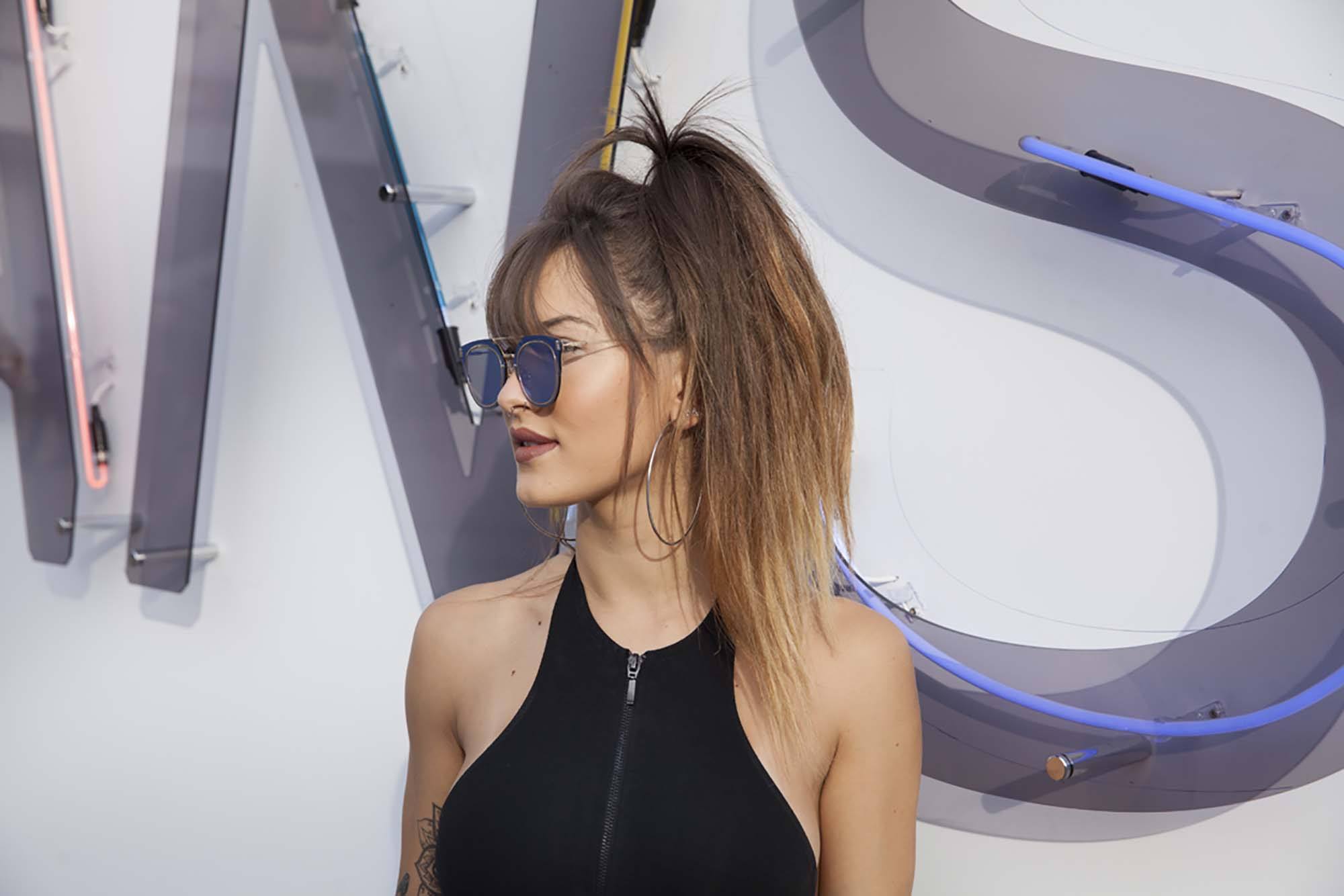 1. Out with the old and in with the new.
Your go-to shampoo and conditioner may not be the best option for your new light brown hair. Instead, switch out your old regimen for a routine that has products that give your hair color luster and shine. Opt for using the Nexxus New York Salon Care Color Assure Regimen to protect your new vibrant hue and prevent fading. Here's a quick tutorial:
Step 1: Prep hair with the Nexxus New York Salon Care Color Assure Pre-Primer which creates a protective barrier on the hair.
Step 2: Work the Nexxus New York Salon Care Color Assure Shampoo through your hair to cleanse, then rinse.
Step 3: Condition with the Nexxus Color Assure Conditioner to lock in the vibrancy of your hair color. Pro tip: Leave the conditioner on for a few minutes to work its magic before rinsing.
Step 4: After rinsing out the conditioner, apply a few spritz of the Nexxus Color Assure Glossing Tonic to complete your hair washing routine with radiant looking hair.
2. Add a strengthening treatment into your routine.
A little science lesson for you: In order to achieve that buttery and golden light brown hair color, the pigments are lifted out of your hair during the bleaching and highlighting process. Sadly, this process has damaging effects on your hair. The good news: You can use strengthening treatments to remedy the damage. Use Suave Hydrating Coconut Conditioning Mask to help smooth the hair cuticle while enhancing the vibrancy of your hair color.
3. Create a protective barrier on the hair.
After getting your fresh new light brown hair color, you're ready to debut the look with a new hairstyle. Before you get to frying and baking with your heat styling tools, remember: you no longer have virgin hair. Chemically treated hair is often dry and brittle without the use of products that help retain moisture in the hair. If you must pull out your flat iron or blowdryer (we know, it's hard to stay away), whip out some heat protectants that help replenish moisture.
Try a heat guard, like the TRESemmé Thermal Creations Heat Tamer Spray, which locks in moisture while protecting your hair from the damaging effects of heat. Alternatively, look into easy hairstyles that involve little-to-no heat styling tools at all. Need help? Long-haired gals, here's a styling guide for every day of the week. For the short-haired gals, here are some cute updo styling ideas for you.
4. Get regular trims.
Here's a rule of thumb: In order to have a good-looking hair color, you have to take care of your hair. It doesn't stop with good hair masks and purple shampoo. Your ends also need a bit of love. Keep your ends healthy, hydrate and free from split ends with regular trims.
5. Invest in a sunscreen for hair.
We all love a sun-kissed light brown highlight. However, to achieve that natural looking glow, it actually doesn't involve sitting out in the sun until your light brown hair color starts to glisten. Instead, protect your hair color from sun damage. Read our guide on sunscreen for hair to help you choose the right option for you.
Want to learn more about hair color? Here's what ombré hair color is and how to get it at home.
You Will Need
Prev Article
Next Article
Gallery
Copper Ombré Hair Inspo: 10 Ideas for Any Hair Type
The only copper highlight inspiration you need.
See article
Attempt to assign property "alt" on null
All Things Hair on Instagram