10 Hottest Ways to Style Twist Hairstyles for Men in 2023
Men deserve protective styles too!
Men naturalistas need protective hairstyles too! Twists are a sleek way to protect and style your hair if you need a break from styling your own natural hair. Looking for some twist hairstyle inspiration for your next due? Check out these 7 different ways to style twists for men. 
10 Different Ways to Style Twists for Men
Check out these styles below to see which twists and hairstyles work best for you!
1.  Loose Textured Twists
Looking for an easy-going twist hairstyle? Then try this style! The key to achieving this textured style is to use less hair product in your afro. Adding on to this, try sectioning your hair into smaller pieces when twisting for an even fuller look. Make sure you start with clean hair. A great shampoo to use to enhance textured hair is Bed Head for Men Dense Up Shampoo. 
2. Mini Twists for Men
These twists are perfect if you want a sleeker look that is bound to last a bit longer. Add a trendy and unique twist to this hairstyle by shaving the slides of your afro. To increase the longevity of this look try Suave Professionals Natural Hold Non-Aerosol Hairspray for a gentle hold. 
3. Accessorized Twists
Twists for men don't only have to be worn out. You should feel free to accessorize them too! Try half-up, and half-down styles, and ponytails, and when it gets cooler, try cute hats and beanies! 
4. Twists with Cuffs
Speaking of accessorizing your twists… another beautiful way to spice up your twists is by implementing hair cuffs. Unlike other accessories, hair cuffs are usually meant to stay on throughout the course of your wearing the hairstyle. Pro tip: when wearing hair cuffs for twists, make sure your twists are medium size so they do not slip off or break off your twists.
5. Voluminous Twists for Men
Want to be able to do a variety of hairstyles with your twists? Then you should add more volume to your hair. You can do this by adding more twists to your hairstyle. Don't be shy, innovative hairstyles are for men too! 
6. Shoulder Lenght Men Twists
Shoulder length twists are the perfect twist hairstyle for men who want to wear their hair longer, especially if you don't have the desired length of your own. You can add on pre-twisted twisting hair or add on expression hair when creating this style to achieve length. If you plan on adding hair, use SheaMoisture Men Argan Oil & Shea Butter Waves Pomade for a lightweight hold while styling. 
7. Twisted Top Hairstyle
Do you have length to your hair that you are debating whether or not you should snip? Then go halfway for now, and decide later. You should get a buzz cut, and leave some of your afro at the top of your head. Then you can twist that top part. This is bound to create a trendy and unique look that will receive so many compliments wherever you go! Keep your hair on point with a special natural hair shampoo like SheaMoisture Men African Black Soap & Tea Tree Oil 2-in-1 Shampoo & Conditioner.
8. Twist Fade
One of our favorite classic haircuts for men is definitely the fade. This chic hairstyle is perfect if you want to look put together whilst having some fun with the top of your hair. In this case, choose it to highlight your short twists!
9. Twists With Highlights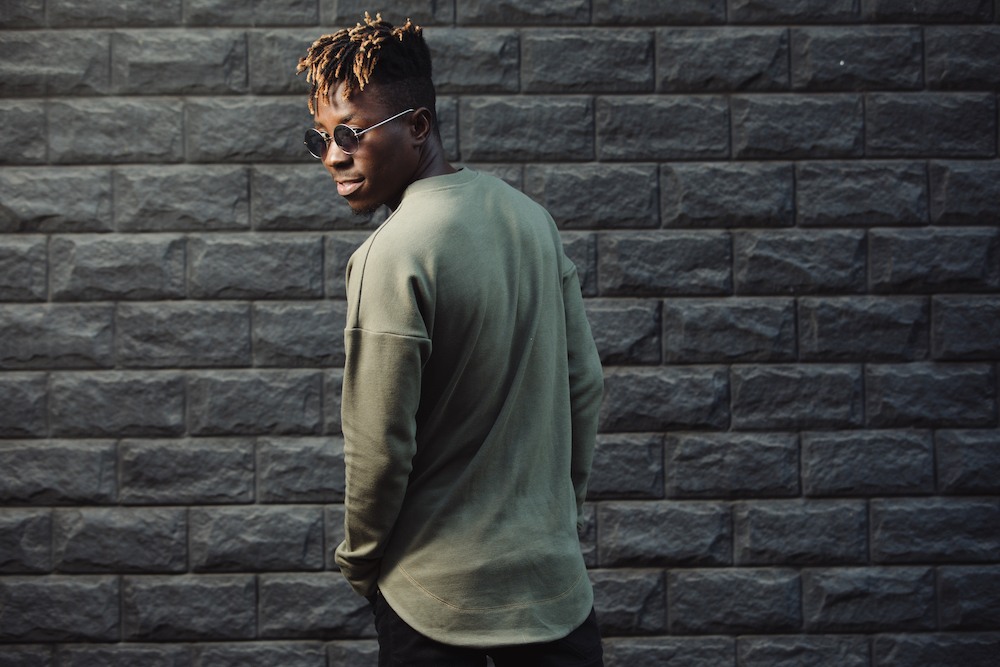 What cooler way to wear your twists than with a bit of color? Choose fair highlights like in the picture to highlight your beautiful natural hair.
10. Two-Strands Twists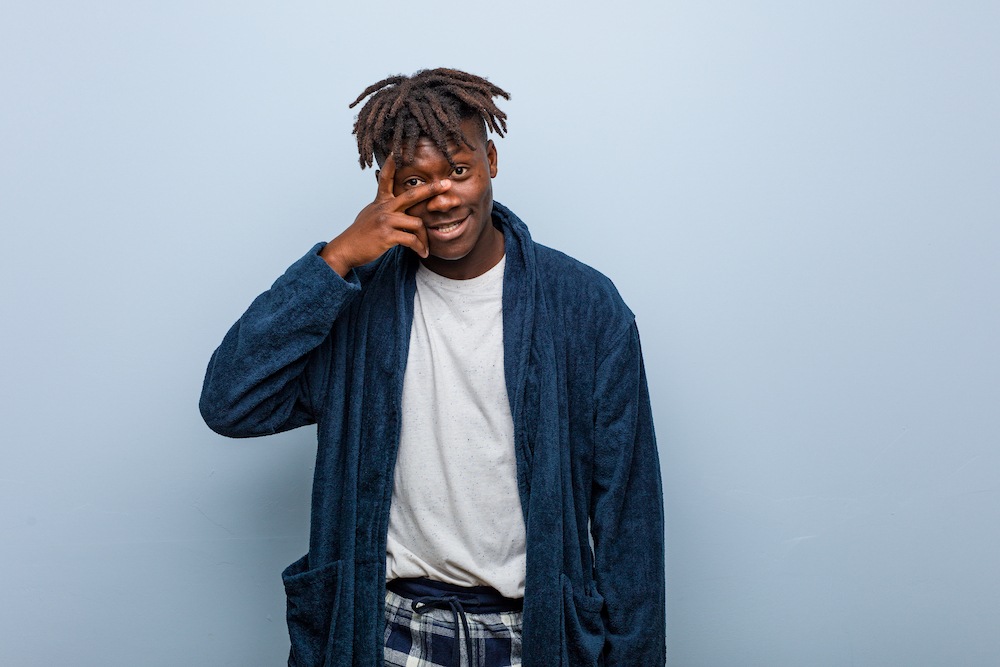 This is the most widespread twist hairstyle for men. They're quite easy to create and maintain, giving you the best of both worlds!
Will you be trying out any of these twist hairstyles? Show us by showing us on Instagram @AllThingsHairUs. Also, for more amazing men's hairstyles, be sure to subscribe to our newsletter below. 
Prev Article
Next Article
Gallery
10 Man Bun Fade Hairstyles to Try this Summer
Add in a fade to sharpen things up.
See article
All Things Hair on Instagram