13 Top Professional Hairstyles and Haircuts for Interesting Men
Swagger into the office wearing some confident business hairstyles men love.
Professional mens hairstyles can be tricky to nail now that many people are working from home. Even though this may be the case, it never hurts to look presentable, just in case that surprise Zoom call pops up. However, If you're working at a startup where every day is "casual Friday" then a more relaxed hairstyle will definitely work for you. Find yourself in a more corporate environment and you're on the lookout for professional men's hairstyles? We have got you covered.
Keep scrolling to check out professional men's looks that are easy to achieve and will look just as great in person as they do over a camera during a Zoom call.
Top Professional Hairstyles for Men
All of these styles will give you the confidence that only comes with wearing one of these trendy yet professional men's haircuts with confidence:
1. Embrace the Classic Professional Hairstyle for Men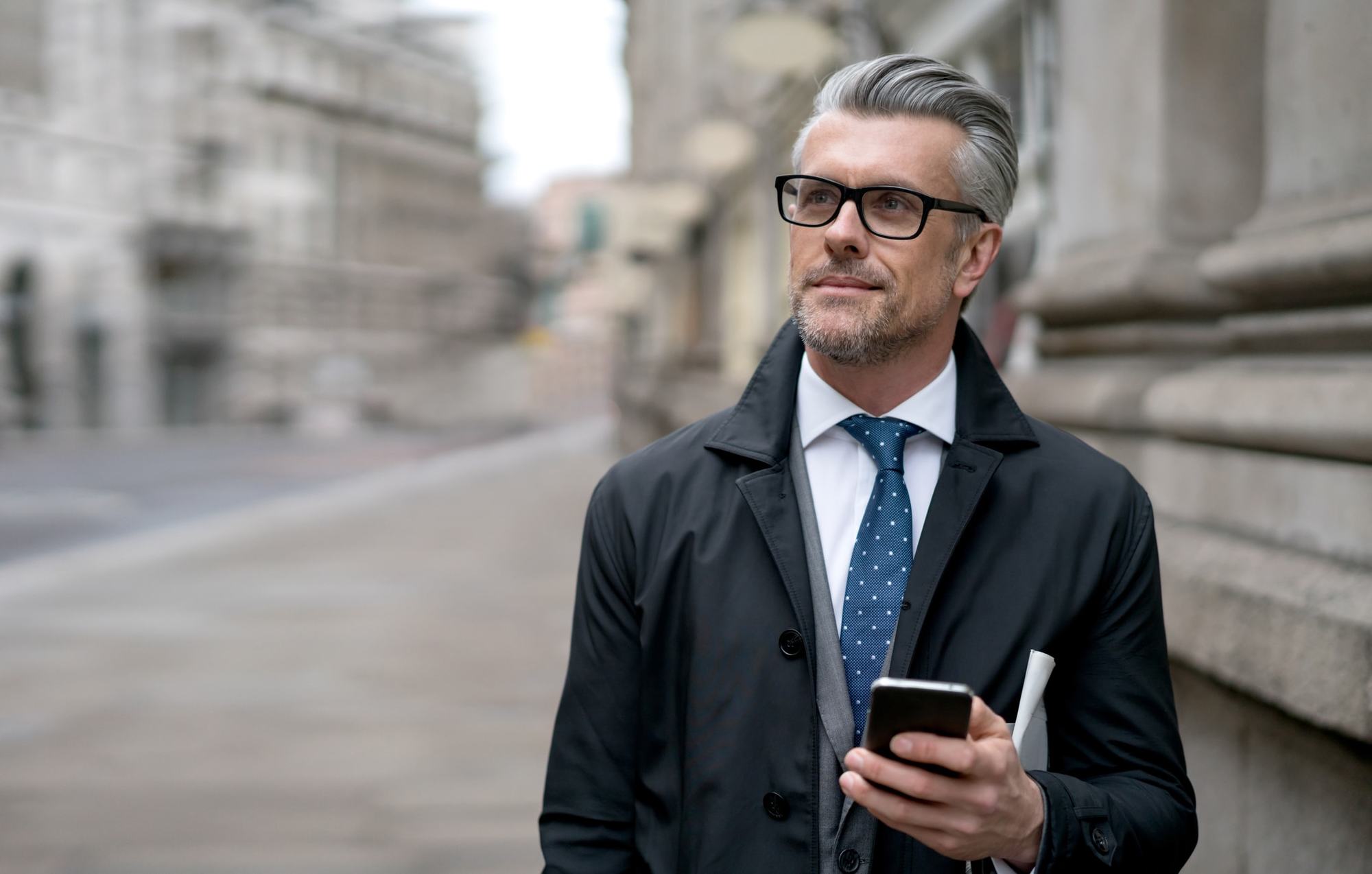 Grab a little bit of AXE Spiked-Up Look: Extreme Hold Gel and run it through the front of your hair. Then, use your comb to brush it backward to give your hair that classic combed feel. This style is crisp and clean, making it a great choice for professional guys of all ages.
2. Combed to the Side
Follow the same direction with a little bit of hair gel and your favorite comb, but this time brush your hair to one side of your head for a shift in perspective. Having your hair angled to one side can also help add volume to your look. This off-center style is a bit different than your standard style but still streamlined enough to be considered professional.
3. Gelled Fade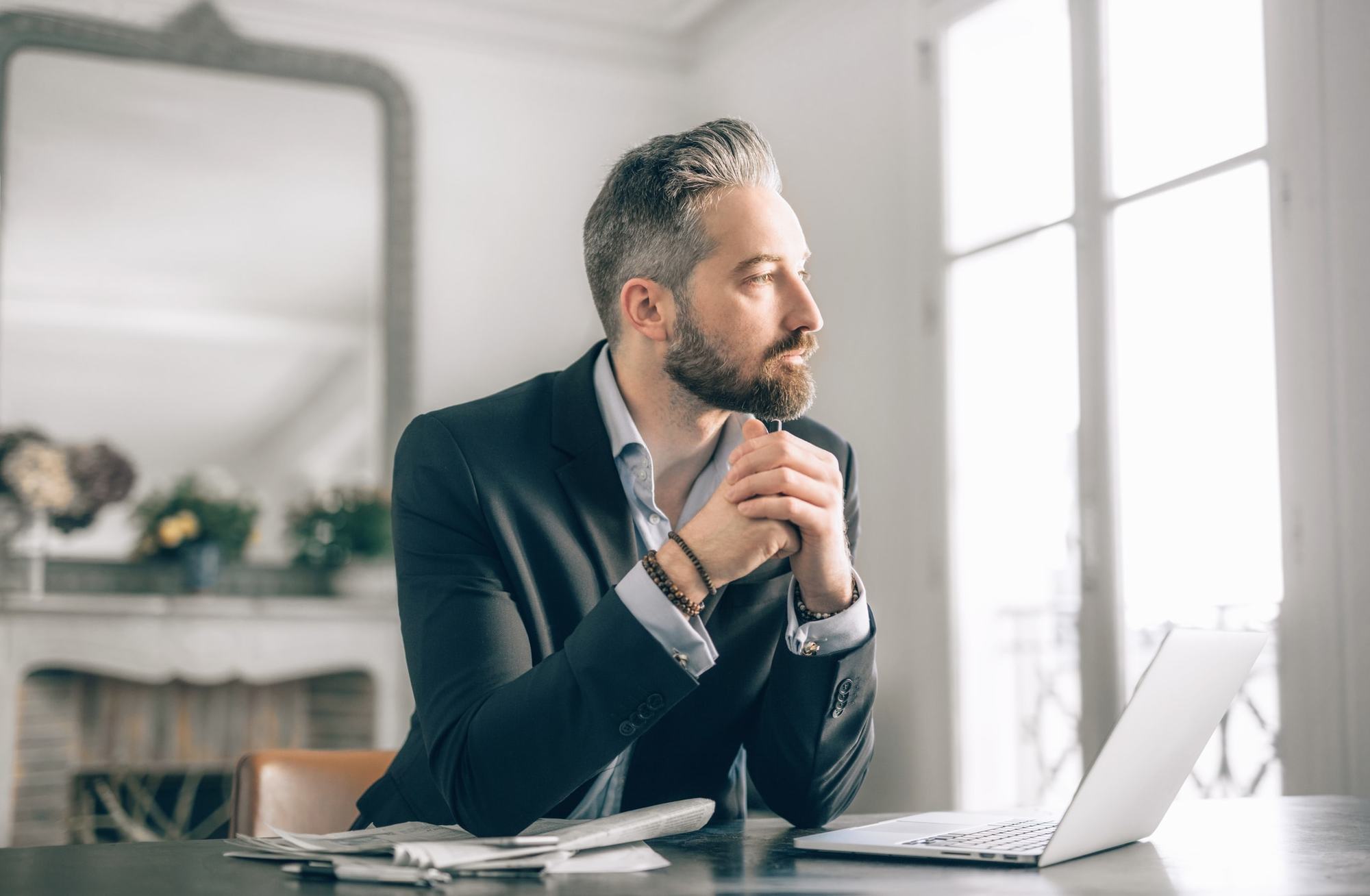 Upgrade your fade by gelling your hair into a gravity-defying spiked-up look. Use a powerful gel, like Dove Men + Care Well Defined Taming Gel, to lock your style into place. This style will give you some added height and an extra dose of confidence.
4. Light Styling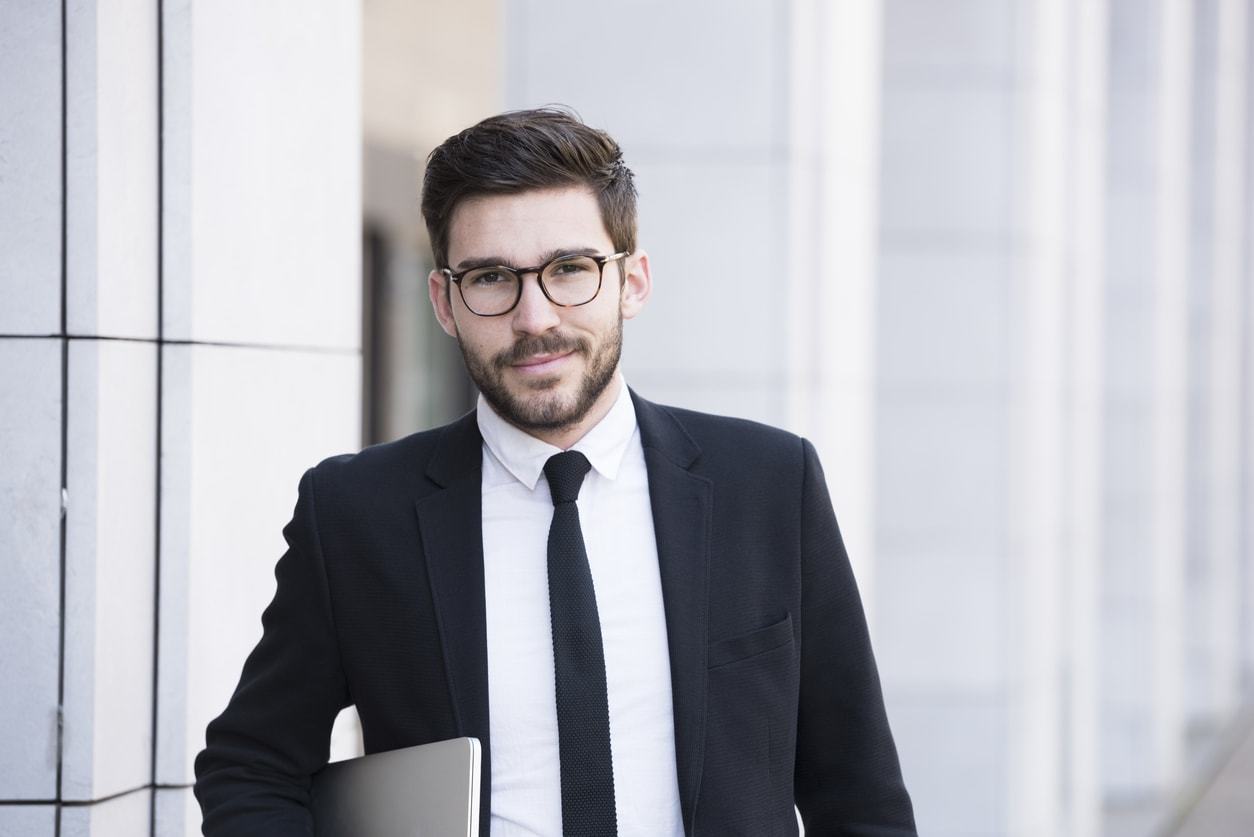 Accentuate your volume and streamline your hair into a lightly styled 'do. Not only does this look great for a professional setting, but it's also appropriate for a wide variety of events! Ed's note: Want a bit of guidance on blow-drying men's hair? Click here for a tutorial so you can nail all of the professional men hairstyles.
5. Long and Wavy
Filed under: ways to rock longer hair without looking messy. Keeping your wavy strands cropped just two to three inches from your roots will keep your look streamlined and classy. A medium-hold texturizing cream like AXE Texturizing Cream will keep your professional hairstyle for men looking fresh all day.
6. Long and White Professional Hairstyle for Men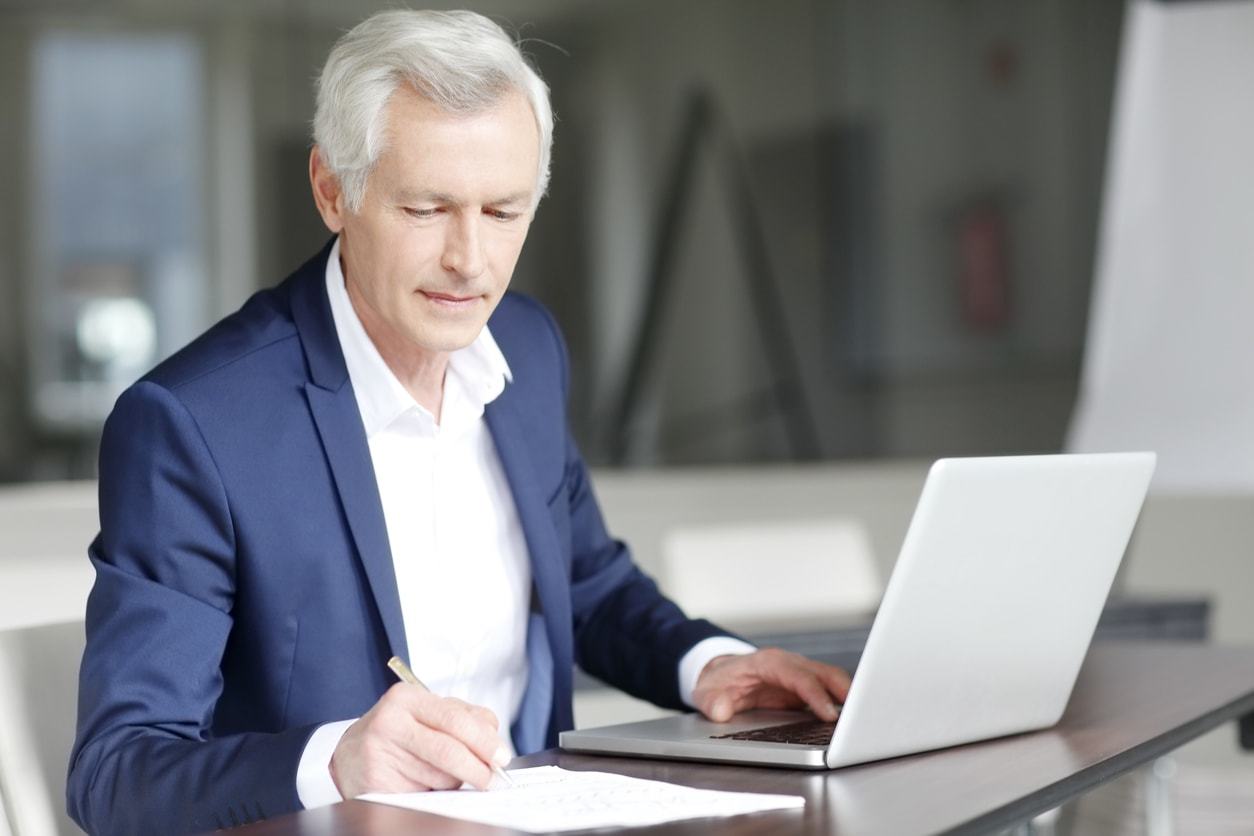 Maintain a little bit of your youth while embracing your gray hair by leaving your locks a little longer. A professional mens hairstyle like this looks crisp on silver strands and requires nearly zero product to hold it in place.
7. Cropped Close
Not into a lengthy grooming and styling routine? This is the look for you. A cropped short style never fails when it comes to choosing the perfect professional hairstyle for men. Keeping your hair cropped like this means you won't have to deal with a gel or paste in the morning–perfect for anyone who wants a quick wake-up and go look.
8. Streamlined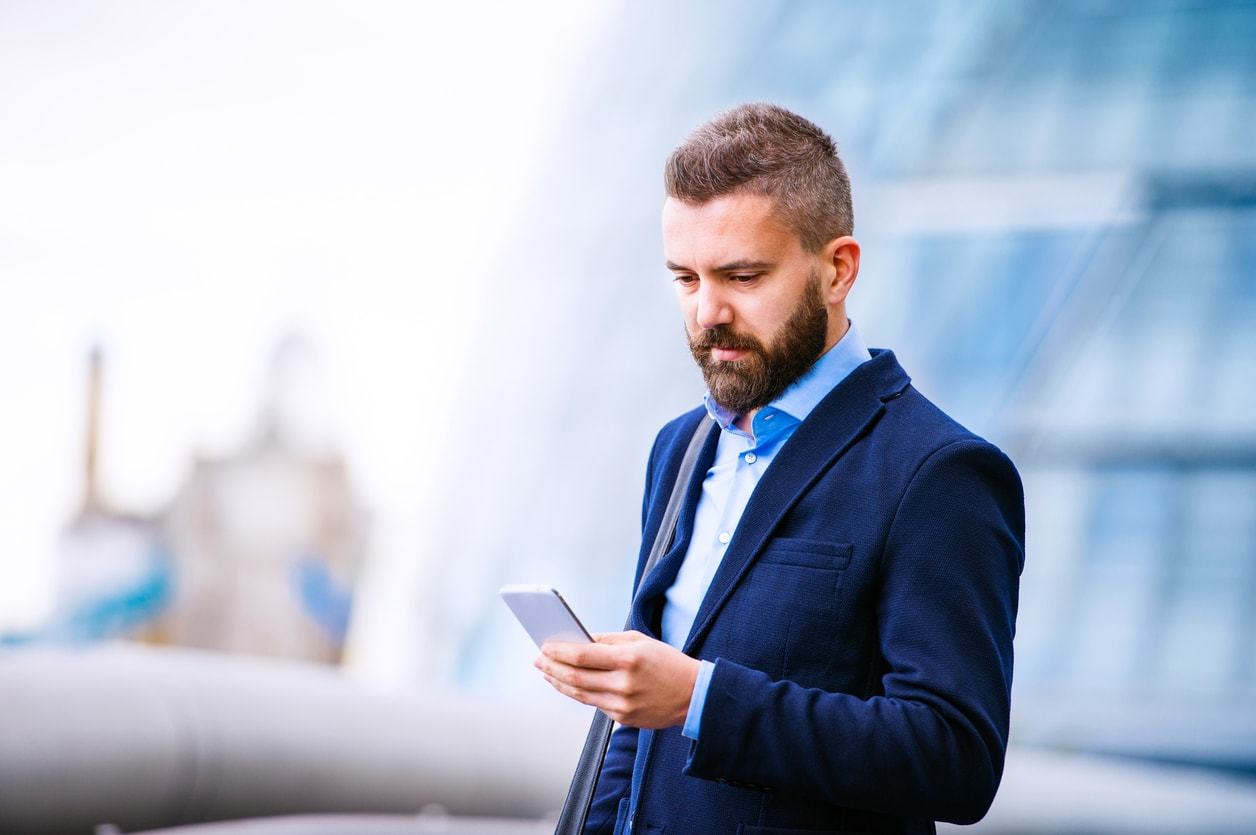 A small section of spiked-up strands in the front will give your look some personality while a carefully trimmed beard will balance this look and keep it streamlined overall, a perfectly balanced professional mens hairstyle. This look is stylish and on-trend but doesn't sacrifice professionalism or looking put together.
9. Slicked Back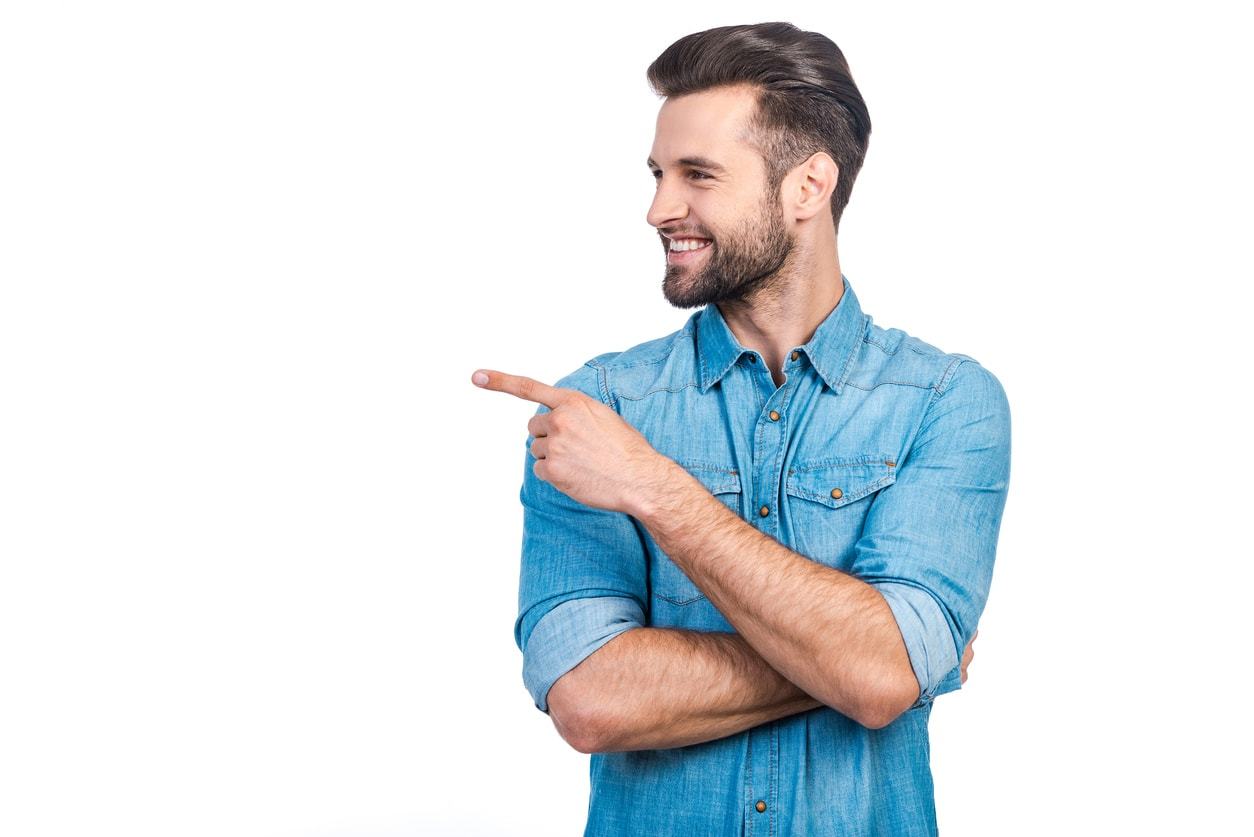 Looking for a trendy way to wear slicked-back hair? Pair the look with a tight fade and a little bit of scruff to avoid looking greasy. This look is sleek and will stay in place all day.
10. Spike to the Side Professional Hairstyle for Men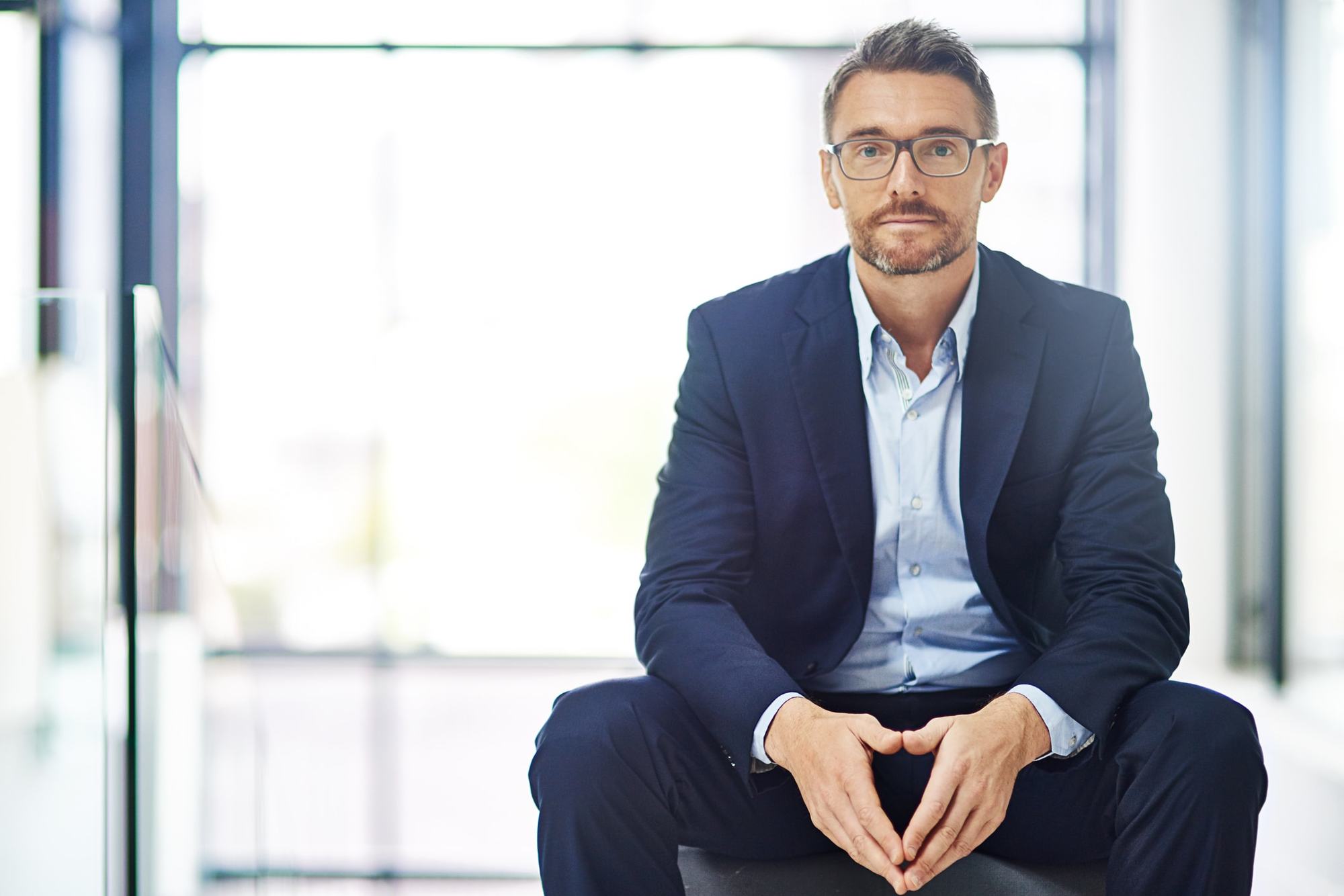 Consider this the men's version of an 'I woke up like this' style. Run your fingers through your hair, then style it off to one side for an easy and laid-back look. This professional hairstyle for men is the perfect balance of casual, yet still put together. It's a great option if you want to look nice for work, but don't want to spend a long time styling your hair.
11. Closely Shaved Professional Hairstyle for Men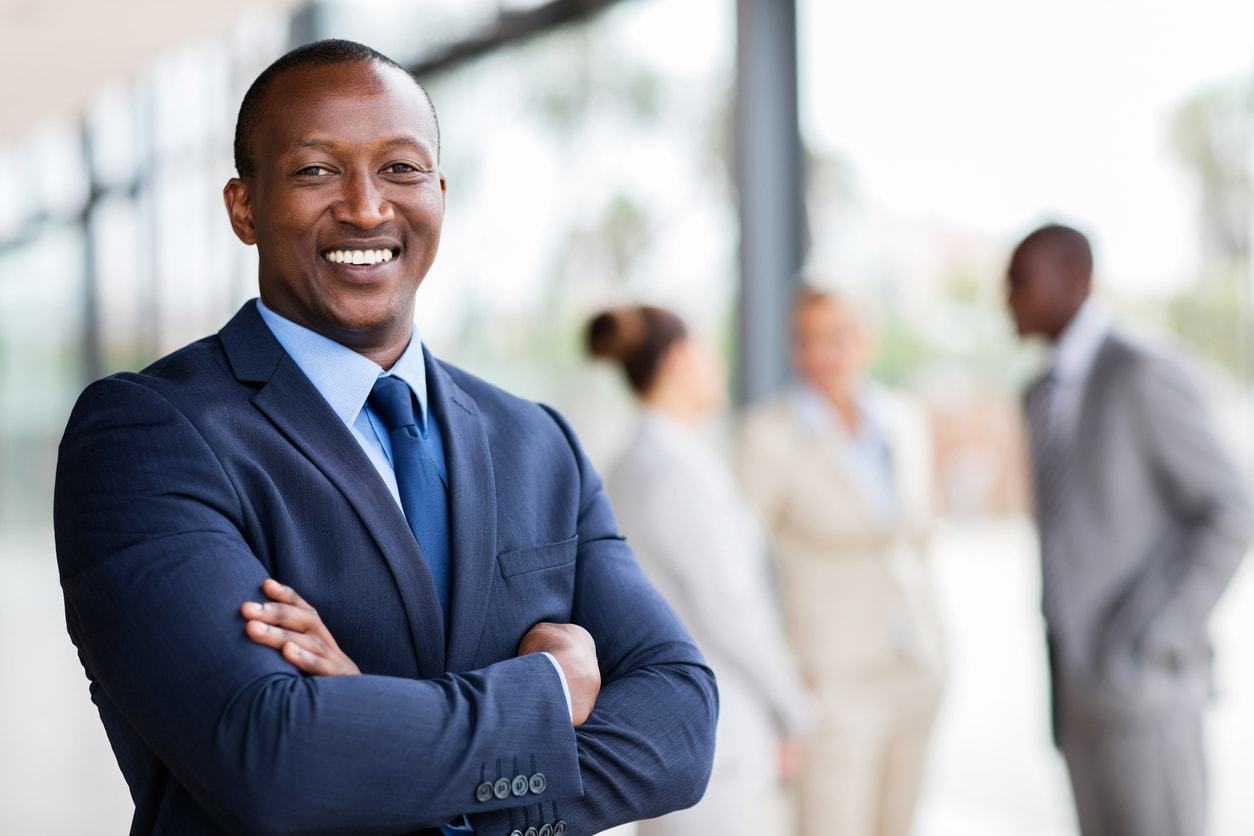 Looking for an easy hair routine that will still look intentional and embody professional mens hairstyles? Opt for a closely shaved style that screams confidence without being overdone.
12. Brushed Up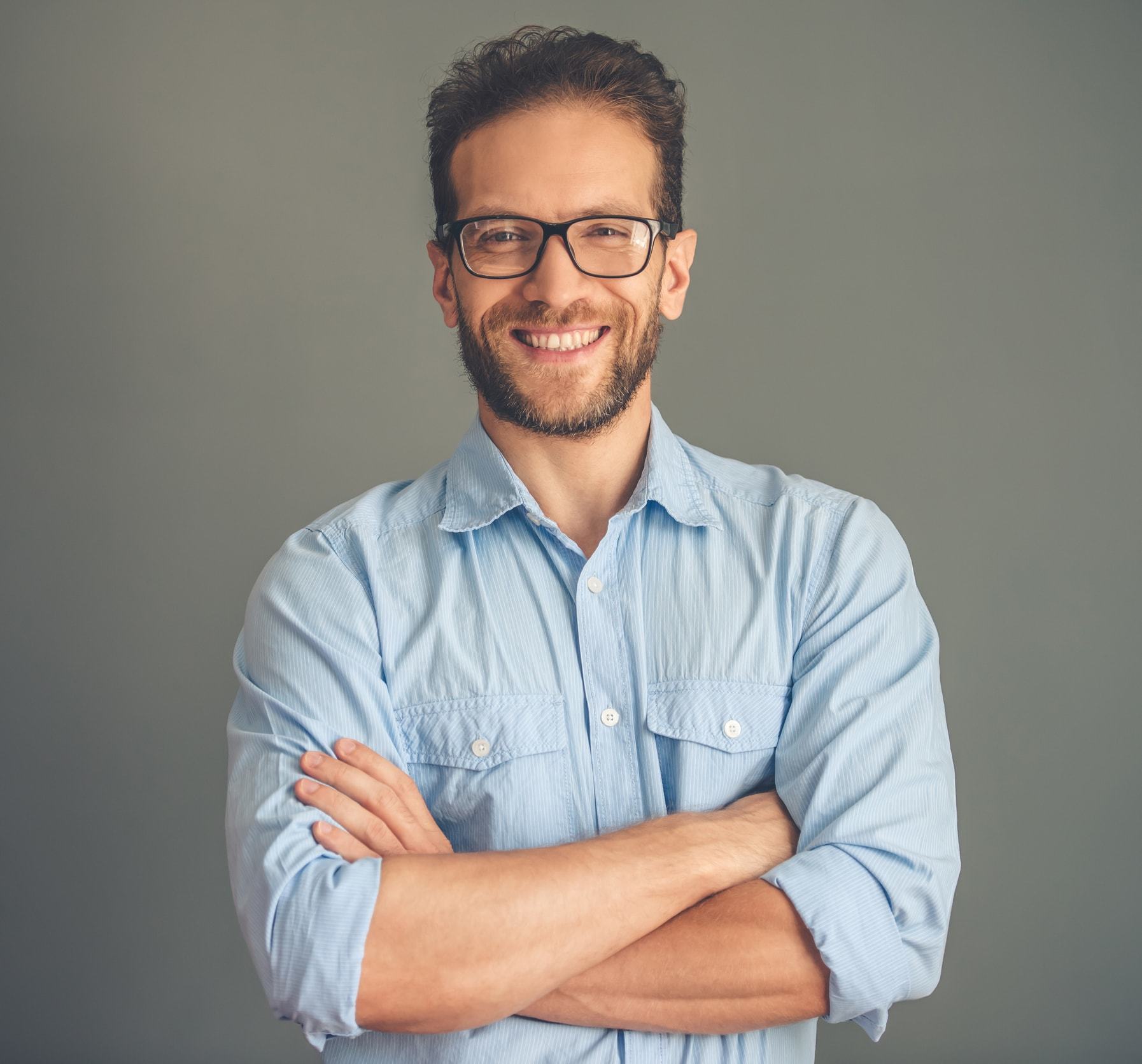 Mask thinning strands by adding volume and brushing your hair up and away from your face. If you need a little extra hold to keep your hair back, use Bed Head by TIGI Wax Stick. This will give you that lightweight hold without making your hair look piecey or greasy.
13. Almost Bald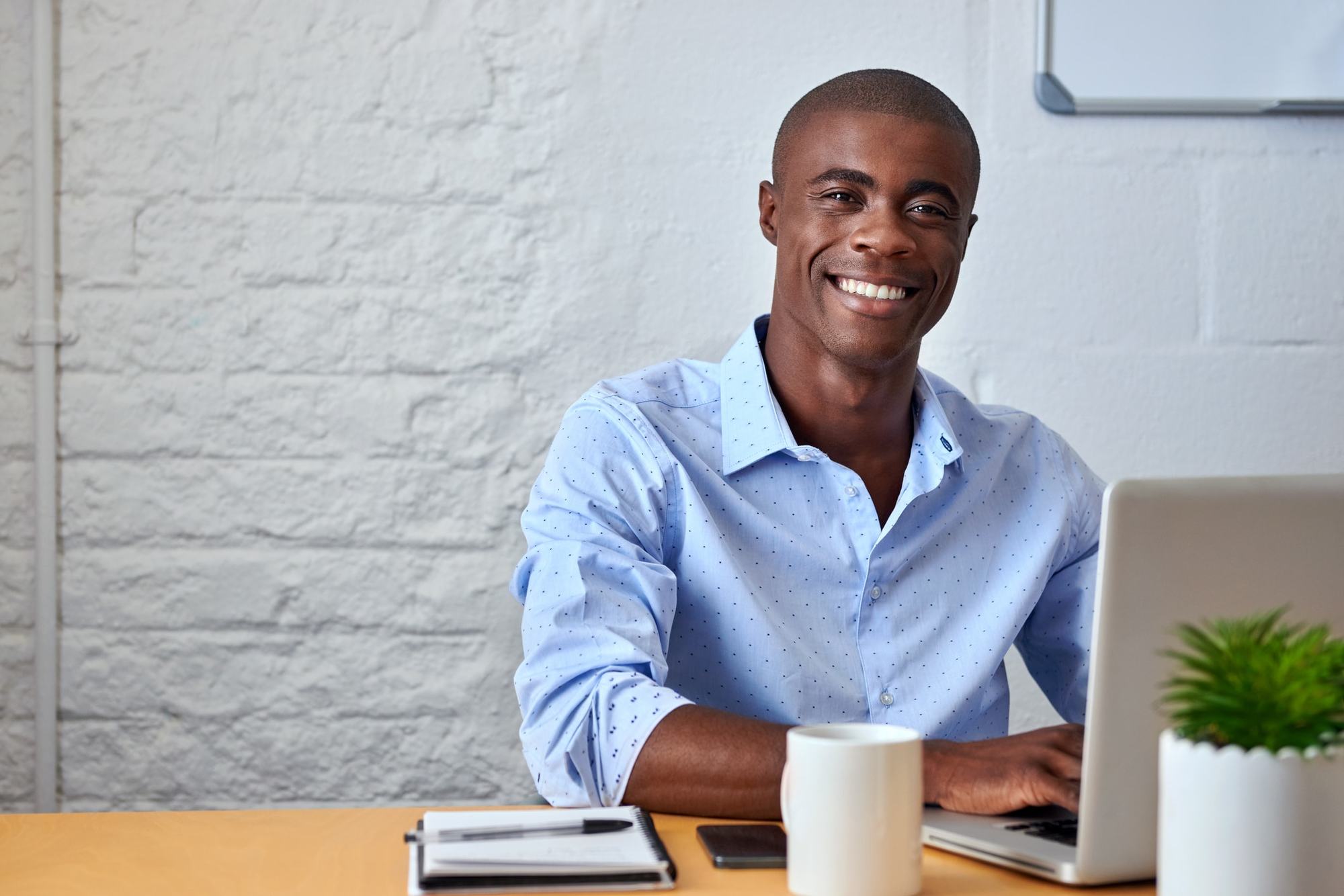 It takes confidence to rock an almost (or completely) bald look like this. It's definitely one of the sleekest of the mens professional hairstyles. Let that confidence set the tone for each workday and work feeling bold and ready to kill the game.
From side-swept looks to closely cropped cuts, there are a plethora of professional hairstyles for men to choose from.
Prev Article
Next Article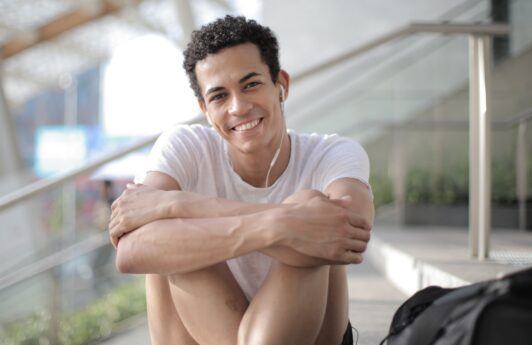 Article
Sponge Curls: An Easy Tutorial for Men with Short Natural Hair
Taking curls for men to a new level.
See article
All Things Hair on Instagram