20 Military Haircuts Celebs Can't Get Enough Of
A sexy, closely shaven look that keeps you looking regulation-ready.
Mens military haircuts are a classic combo of the popular fade style and buzz cut that are crisp and easy options to maintain. The high, tight military haircut style features a cropped top and almost completely shaven sides and back. The only downfall is this cut requires frequent upkeep, so learning to do it on your own will be both a money- and time-saver. But on the other hand, minimal product is needed, which can be a major bonus if you are a no-fuss kind of dude. To master this look for yourself, check out our easy guide so that you can easily learn how to get the classic military haircut. Get inspired by these looks:
Military Haircut: 20 Clean and Polish Looks
Ready for a clean, short look that doesn't involve much styling effort? Military haircuts check off all those boxes if this sounds like you. Keep scrolling to find inspiration for your next haircut.
1. Classic Curly Military Haircut Fade
Don't lose your curls to your military haircut. Leave the top with just enough length to show off your texture. This style allows you to maintain visible curls while still getting in on the military style all year round.
2. Hard Part
Incorporate a hard part in your military haircut to give your style even more of an edge. The hard part is exactly what it sounds like A slightly exaggerated part that adds a touch of drama to your overall look. This is achieved by your barber taking a razor and shaving a part into your style, so commit to parting your hair a certain way beforehand!
3. Peach Fuzz
Ask your barber to give you a closely-shaven cropped "fuzzy" style for a softer take on a classic military cut. This look offers minimal length for a softer haircut that doesn't feel quite as harsh.
4. Super Shaven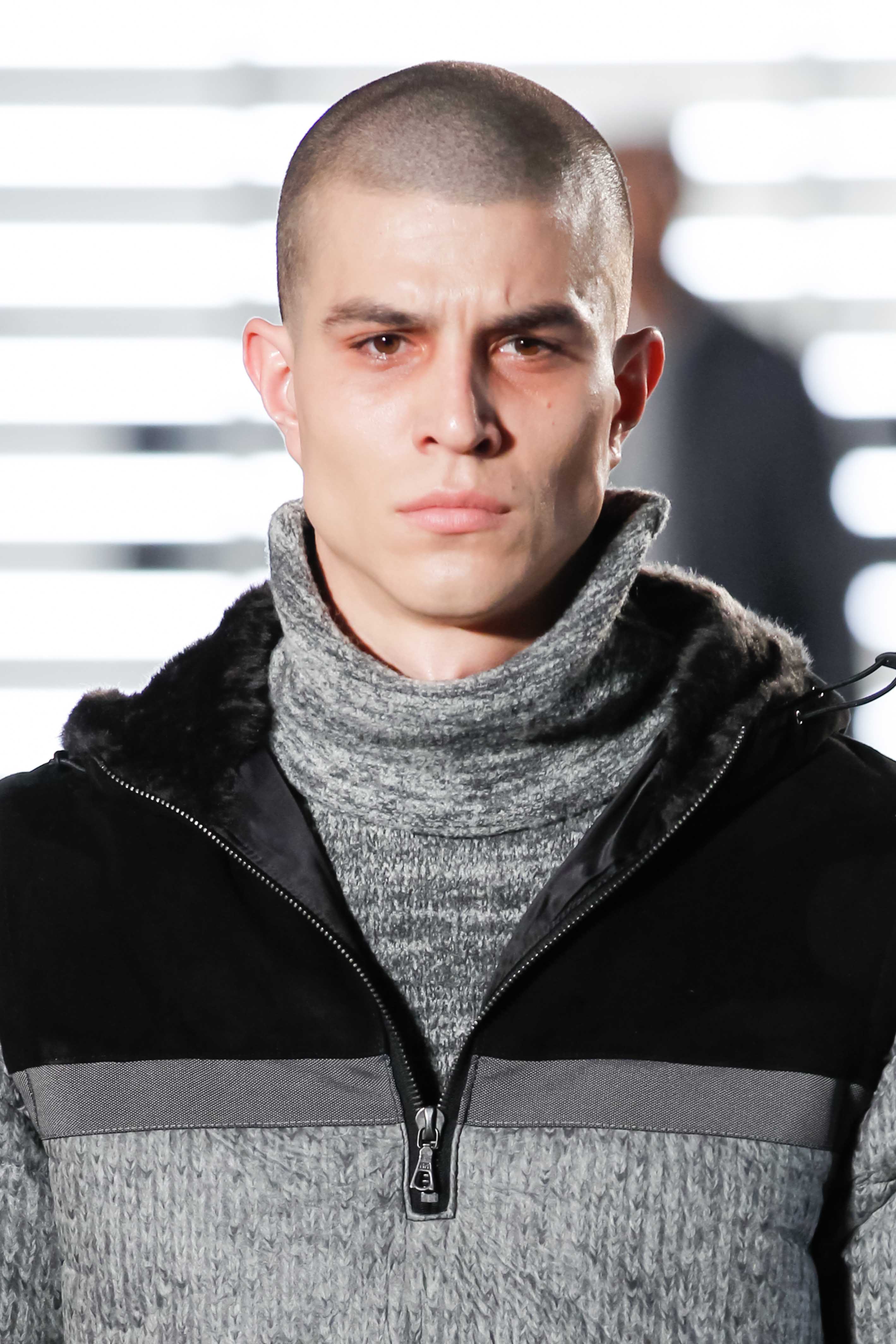 The name of the game with this haircut is to keep it as neat and clean as possible. Therefore, the closer the shave, the neater the style. The great thing about this style is that it requires zero styling or fuss!
5. Balanced with a Beard
If the closely shaved look is a little bit too much, you can always balance out the haircut with a beard. By keeping some length on your beard, you can get in on the military haircut style trend without sacrificing all your hair!
6. Slightly Thicker on Top
Leave your hair a little heavier on top for a faded/undercut feel. This type of cut is a great way to show off the tiniest bit of length while still keeping to a short military haircut. The fade contrast also adds some visual interest to your style.
7. Grown-Out
Once you're ready to transition out of this style, don't worry about growing your hair out. Let the top grow, keep the bottom short, and opt for a classic fade. Run Dove Men + Care Medium Hold Molding Paste through the top to keep your strands in check.
8. Dark and Medium-Thick
9. Fade + Beard Military Haircuts
10. Evenly Buzzed
The key to classic military haircuts is keeping the style closely cropped. This look has an almost uniform buzz all around. Pair this length with a very closely-shaven beard for an all-around uniform style.
11. High Hairlines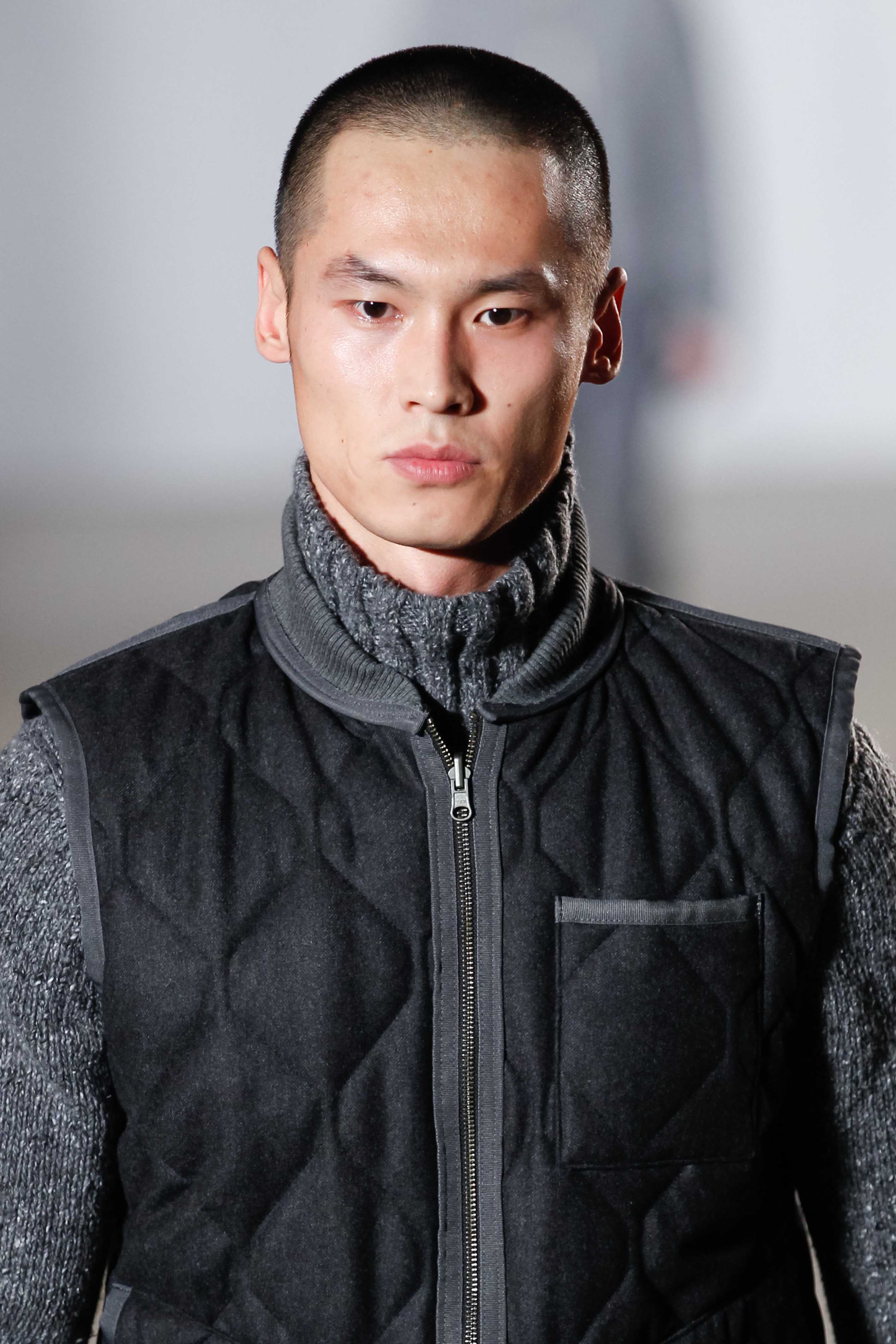 Men with receding hairlines at the forehead and temples can opt to get ahead of the thinning by opting for a military cut. Many men prefer a cropped cut rather than trying to grow out their hair to create the illusion of fuller hair.
12. 360 Waves Military Haircuts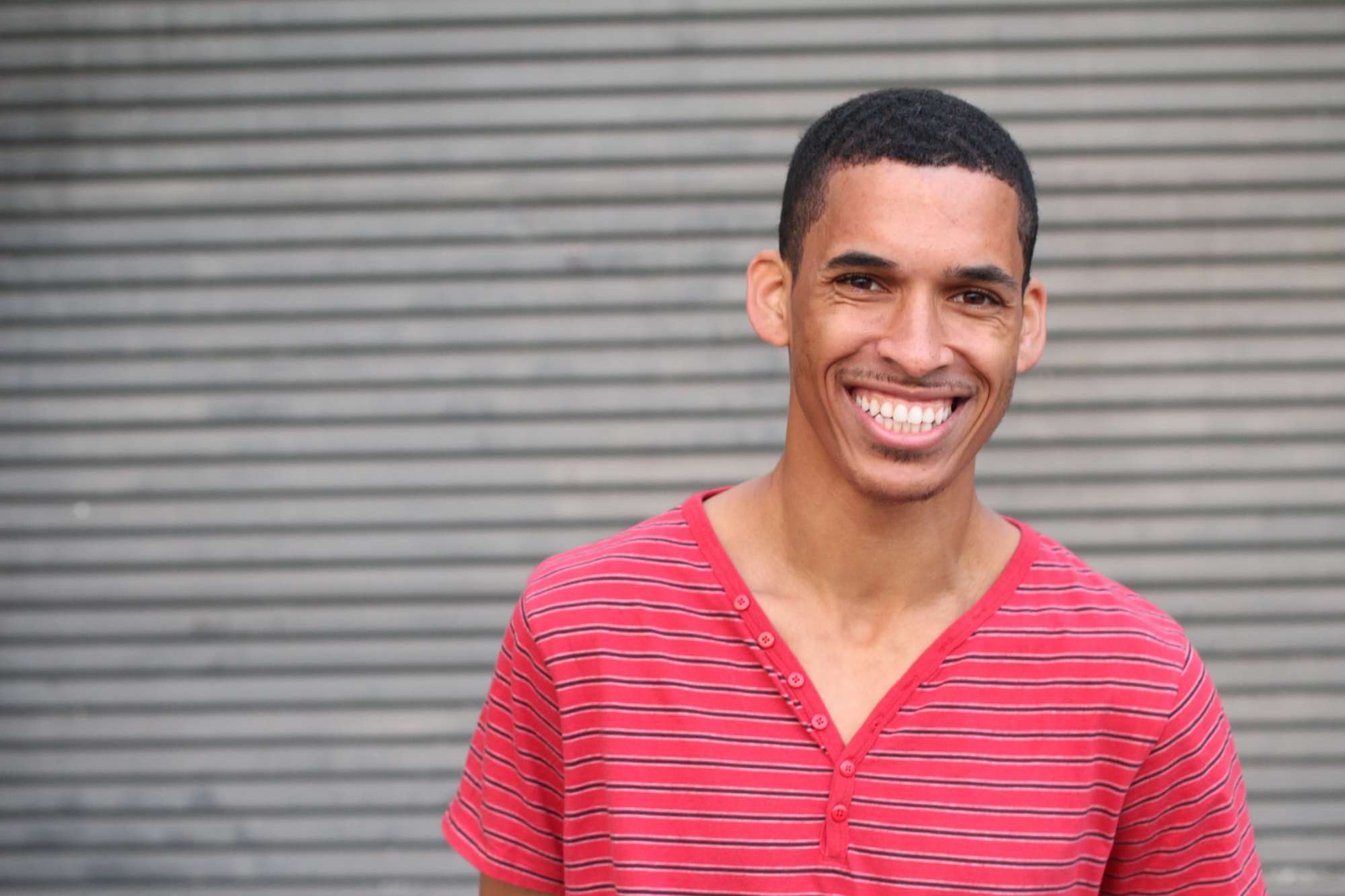 Pair your military haircuts with some enviable 360 waves! The waves add interest to a traditionally short style. This style requires a bit of finessing, so make sure you are ready for a more intensive hair styling routine!
13. Cleanly Cut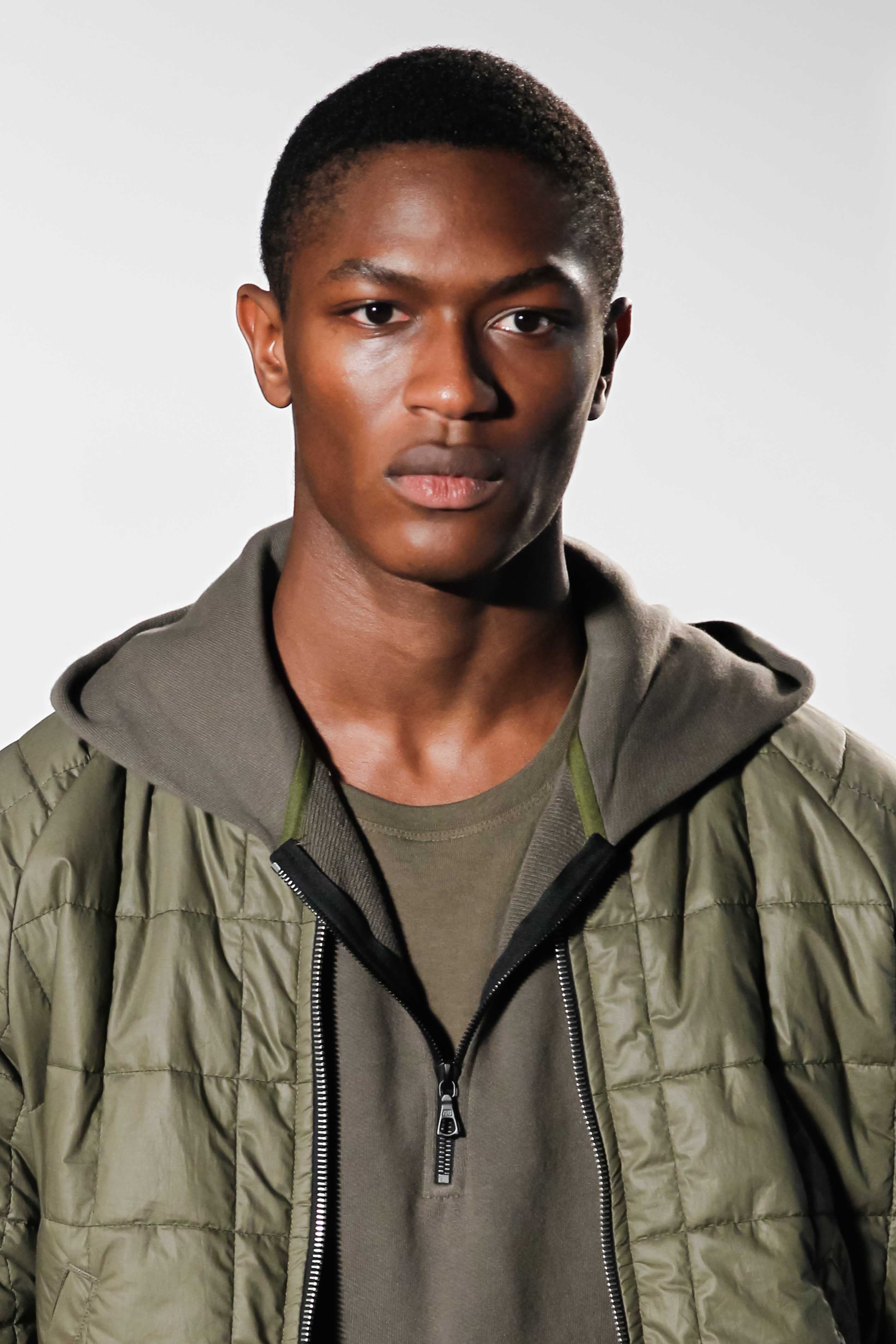 14. Grown-In Beard
Balance out a clean and edgy haircut with a grown-in beard. You can't go wrong with this hipster favorite. Short on the top with a long beard on the bottom of the style, this look is as cool as possible.
15. Barely There
The closest-cropped military cut of them all, this look gets added edge from its sharp temple fade. This super short length and sharp edges created a more dramatic effect for a true military style.
16. Low Fade Military Haircut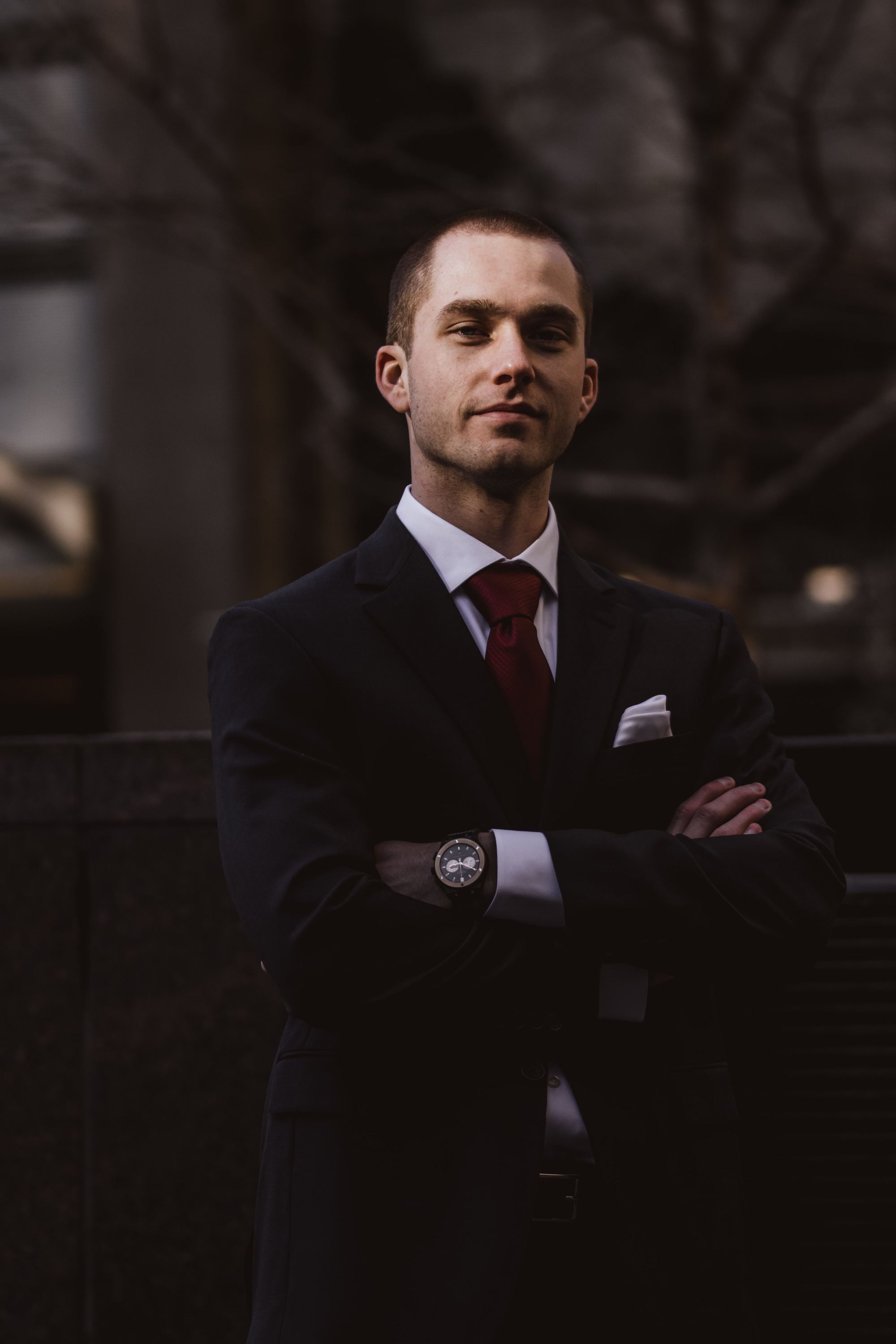 17. Brush Up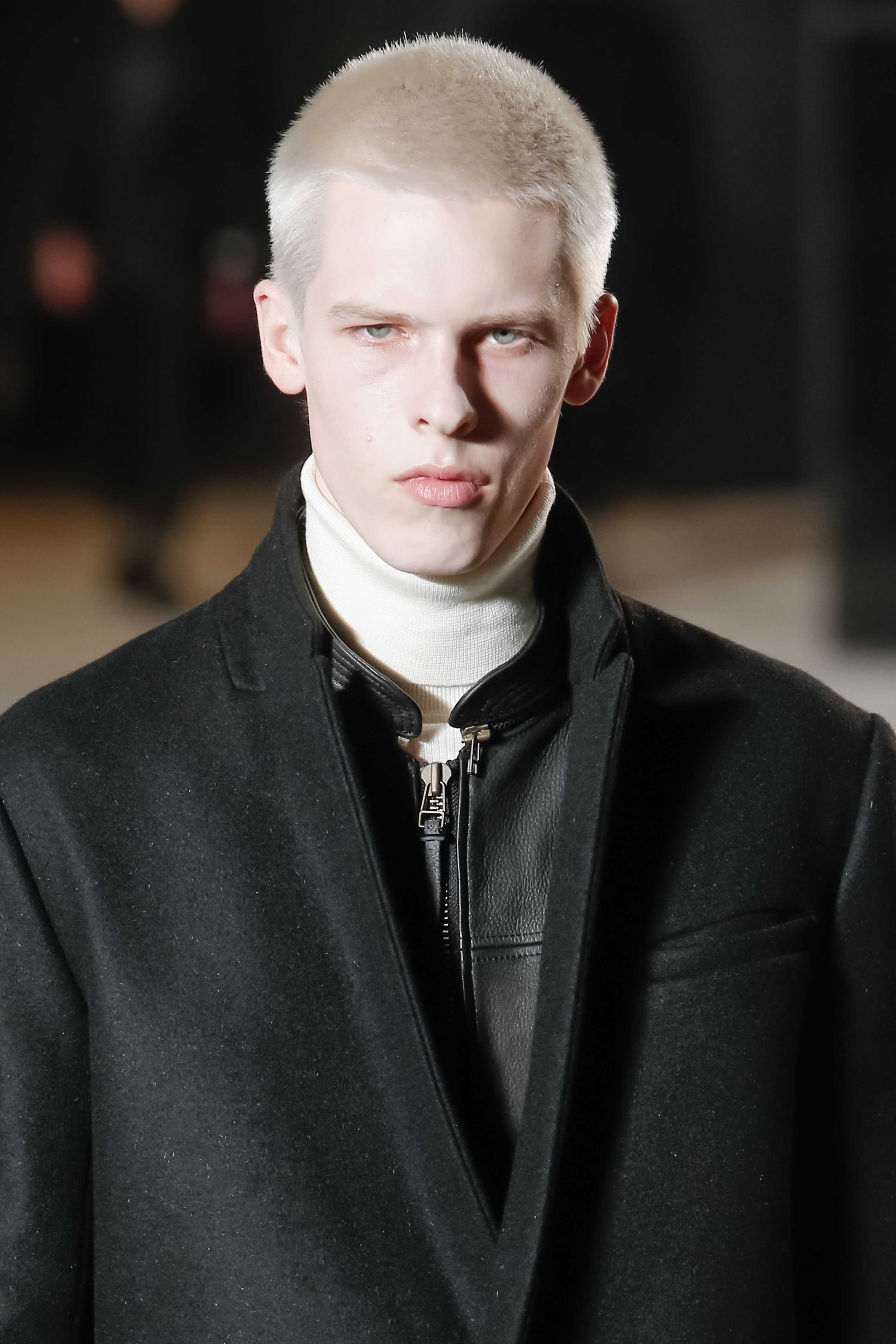 18. Military Undercut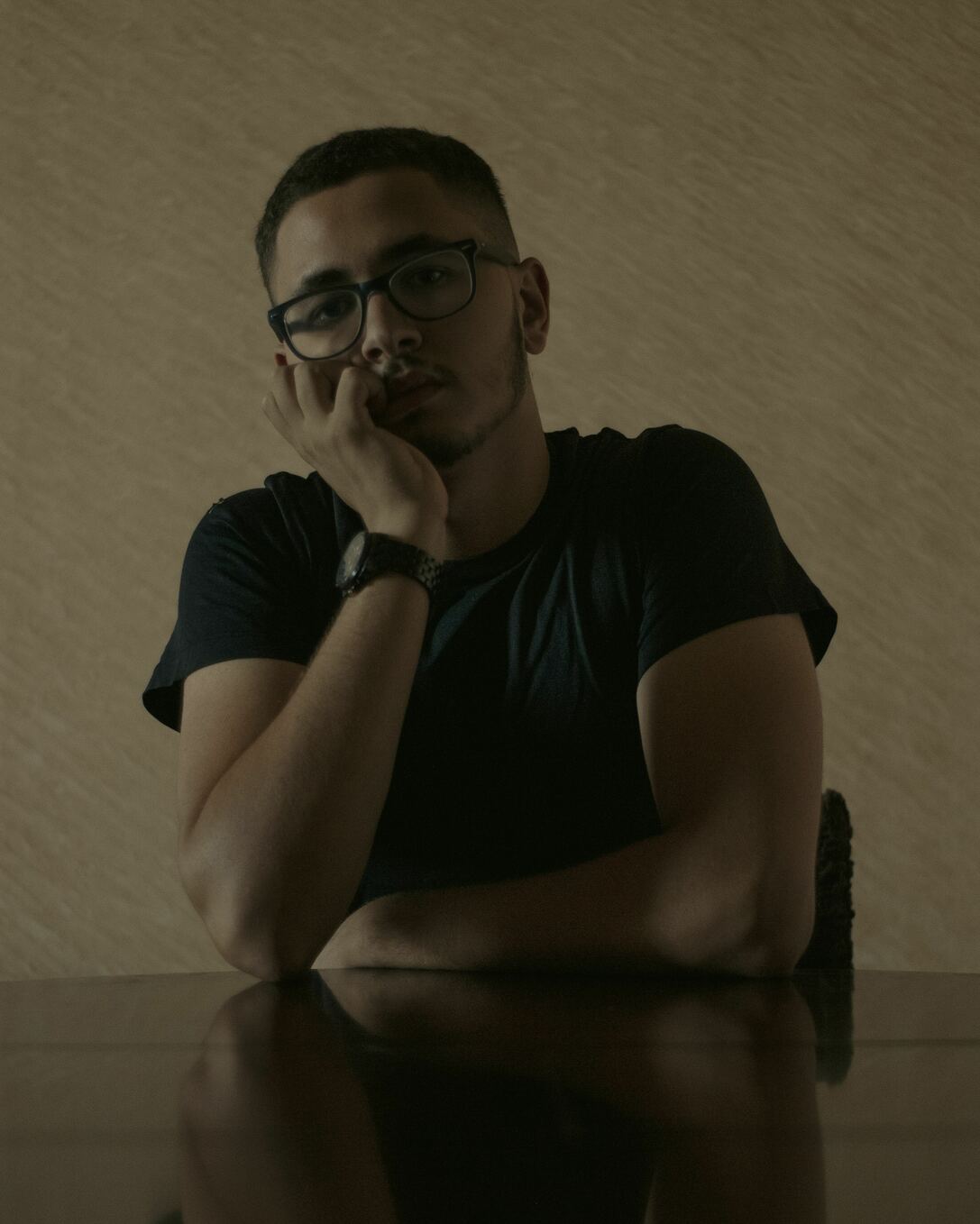 An undercut gives a classic military haircut a modern twist. A longer top with shaved sides creates a striking contrast to this hairstyle.
19. Crew Cut
For this haircut, hair in the front is trimmed a few inches longer than usual, so you can style and brush it but still look classy. By contrast, hair at the sides and back is very short.
20. Swept Back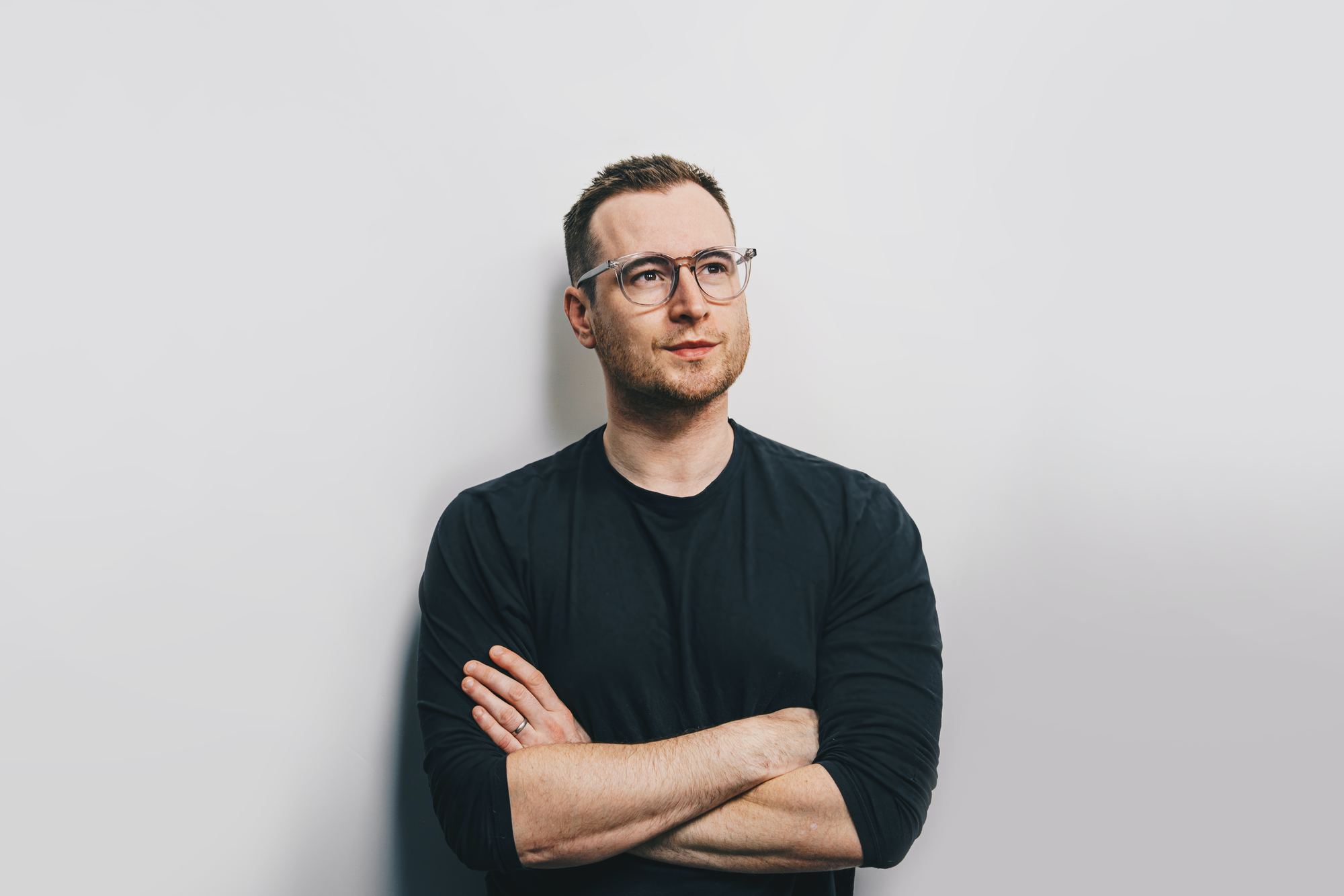 Hair at the top of your head should be slightly longer. Photo credit: Unsplash.com
How to Get the Military Haircut
Ready to try a military haircut yourself? Learn how to achieve this short style easily.
Step 1:
Freshly washed hair is ready-to-be-cut hair. Therefore, AXE Total Fresh 3-in-1 Shampoo + Conditioner + Shower Gel makes this step quick and easy. Start with a professional set of clippers that includes a few different guard sizes.
Step 2:
Spray your hair with water to dampen it.
Step 3:
The lower the guard size, the shorter the cut. For the perfect gradation, start by cutting your hair all over with a larger size guard. For instance, we would suggest starting with a three.
Step 4:
Moving a third of the way down your head, repeat step three but with a lower guard size, and shave all the way to the bottom of your hair.
Step 5:
Time for the fade line. You can position the fade line from right above your ears to two to three inches above that. Starting with the sideburns and moving toward the back of your head, move the clippers sideways across the fade line. Angle the clippers so that only the bottom third of the clippers is touching your head.
Step 6:
Depending on how drastic you want your fade to be, you may want to switch to a number one blade for the second fade line that generally hits right above your ear (or a bit below that if that's where your original line was). Start at the bottom and shave upwards without going all the way to the top.
Step 7:
Grab a comb and angle it against the top part of the fade, but only cut the hair that stands above the teeth for a smooth midsection of the fade. Repeat this step all around your head.
Step 8:
Trim the top of your hair using your fingers or the same comb for an even cut. Lock your new style into place with AXE Messy Look: Matte Gel.
Whether you decide to try 360 waves or a peach fuzz style, military haircuts can be very practical in everyday life too.
Prev Article
Next Article
Article
Why the Faux Hawk Fade is the Perfect Day to Night Style
Tame it down or turn it up—your choice.
See article
All Things Hair on Instagram