Tutorial: The Man Bun + Half-Updo for the Holidays
Curly dudes need some updo love too.
You Will Need
The man bun has quickly come to our aid time and again, particularly during weird winter weather. It's a failsafe that keeps you looking polished yet still somewhat swaggy—two crucial factors in what makes a hairstyle a new classic.
For our latest holiday hairstyle installments, we show how to style the man bun with a half-updo coil (Don't worry, it's simpler than it sounds.). This is an especially easy-to-recreate 'do on guys with curly or wavy hair, as your texture provides more traction for the look. At any rate, the man bun is still a universally flattering hairstyle, so feel free to work this foolproof tweak, regardless of your hair type, the next time you need to show good face at a Christmas get-together. We show you how:
Tutorial: The Man Bun + Half-Updo
Want more help with your curly hair? Check out more ways to style your curly strands.
You Will Need
Prev Article
Next Article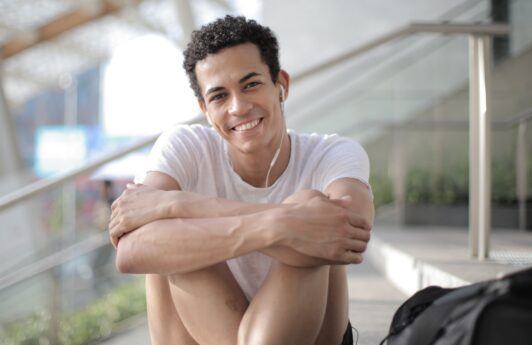 Article
Sponge Curls: An Easy Tutorial for Men with Short Natural Hair
Taking curls for men to a new level.
See article
All Things Hair on Instagram