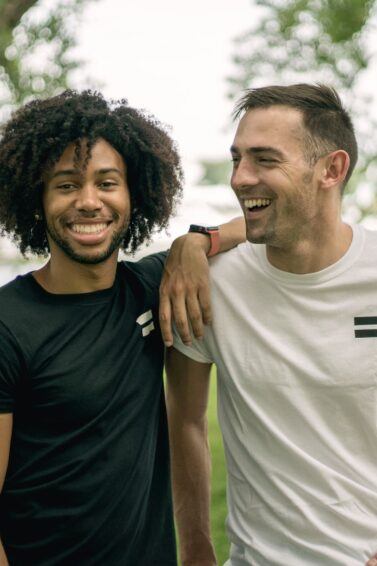 10 Best Hair Products for Men with Curly Hair Types
Enhance your curly hair with these hair care and styling essentials.
One of the most common problems that men with curly hair have to deal with is learning how to properly shape, mold, and configure their strands. You want your curls to look groomed, but also might want a routine that's easy to sustain and maintain! And as a side note, we've found that life (and a hair routine!) gets a lot easier when you stop trying to work against your unique features, and when you embrace and enhance what you've got! And for this, curly hair products for men are the answer for those blessed with natural-born ringlets.
Men's curly hair products can help you own your own unique texture with ease, or at least give you a jumping-off point to finally understanding the ins and outs of how products affect your texture. Here are some of the best hair products for men with curly hair on the market:
Hair Products Every Man with Curly Hair Needs to Try
If your current hair products just aren't getting the job done or you're wanting to try out something new, we're here to help. We've rounded up 10 products that are sure to help your curly strands thrive. Keep scrolling to learn more about shampoos, conditioner, gels, and more that you need to try!
1. Styling Oil
A styling oil might not be the first product that comes to mind when you think about styling your curly hair, but this unexpected choice helps enhance your curls as it simultaneously hydrates your strands (a must for curly textures, as they tend to be a drier hair type than most). To style, run a dime-sized amount of oil throughout your damp hair post-shower for super soft and shiny curls that you can still run your fingers through.
2. Hair Gel
If you've been fighting with frizzy hair that looks like you just walked out of a sauna, you'll want to find a hair care product that helps define your ringlets while fighting against humidity. Dove Men + Care Well Defined Taming Gel is an instant hair makeover in a bottle. The gel will shape your curls, so they're defined and bouncy ringlets without making them super stiff. Major score!
3. Beard Balm
For men with facial hair, especially if it's natural textured, a beard balm is an absolute must. We love SheaMoisture Men Maracuja Oil & Shea Butter Beard Balm because it uses maracuja oil and shea butter to smooth and soften your hair. Keeping your beard moisturized will make it appear healthier and help promote hair growth.
4. Shampoo and Conditioner
Get yourself a wash and care system that can do both—we get just how busy you are. Suave Men Thick+Full 2-in-1 Shampoo + Conditioner will do the trick to enhance your curls and natural thickness.
5. 4-in-1 Product
For the naturally curly-haired guy looking for the simplest shower product, a 4-in-1 is the way to go. SheaMoisture Men Bay Laurel & Shea Butter Bourbon Commodore 4-in-1 All-Over Wash cleanses and conditions hair and body and moisturizes, too. The shea butter is ultra-moisturizing, which is perfect for curly-haired guys—and the bourbon smell is too good to pass up.
6. Pomade or Wax
This stuff is one powerful product for men's curly hair. And you don't need much, which is pretty awesome! Try out Dove Men+Care Defining Pomade, a fantastic product for those that want to define and sculpt their waves/curls. A little goes a long way, so start small by applying only a dime-sized amount to your mane.
7. Pomade for Waves
Looking to style natural curls into an effortless waves style? SheaMoisture Men Argan Oil & Shea Butter Waves Pomade is formulated to help create 360 wave styles and provide lightweight hold. It's a great multitasker as it's great for styling but also leaves your hair feeling moisturized and super soft.
8. Hair Spray
Yep, hair spray is another favorite for your curly hair that's not just for the ladies. This product works to ensure that your curls stay the way you shaped them all day long. Spray over your hair, scrunch, and you'll be good to go.
9. Defining Cream
Need a little help getting your curls in prime coil formation? Then you should strongly consider adding a defining cream to your lineup. This curly hair product for men focuses on defining curls while adding shine and moisture. SheaMoisture Men Argan Oil & Shea Butter Defining Cream is a lightweight multi-tasking cream that enhances curl definition without weighing down strands, perfect for guys looking to really lean into the curl.
10. Leave-In Conditioner
Guys who have particularly dry strands should strongly consider some leave-in conditioner. A moisturizing product that will work throughout the day instead of just while in the shower helps curls maintain their shape and stay hydrated and healthy.
These are the holy grail products that have proven to be great curly hair products for men. Try these out based on your curl needs and give your curls the attention they deserve!
Prev Article
Next Article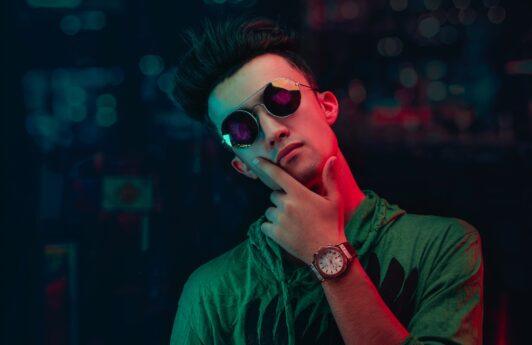 Article
5 Best Hair Mousse Products for Men
Sexy, thicker-looking hair that doesn't feel sticky... where do we co-sign?
See article
All Things Hair on Instagram