15 Looks We Love: Curly Hairstyles for Men
Get inspired by these curly looks.
There's nothing more charming than seeing a man rock his natural-born curls. But we know the last thing anyone thinks about is trying a new style when you're mad-dashing it out the door, and we know that with curls, it's so easy to just wash and go without having to worry about any extra styling. However, switching things up might just make you realize how incredibly versatile curls are, and how you can easily alter and mold your signature look as desired.
We've got some helpful tips and visual aids for those up for the challenge. From loose waves to tight coils, check out our favorite curly hairstyles for men:
Curly Hairstyles for Men We Love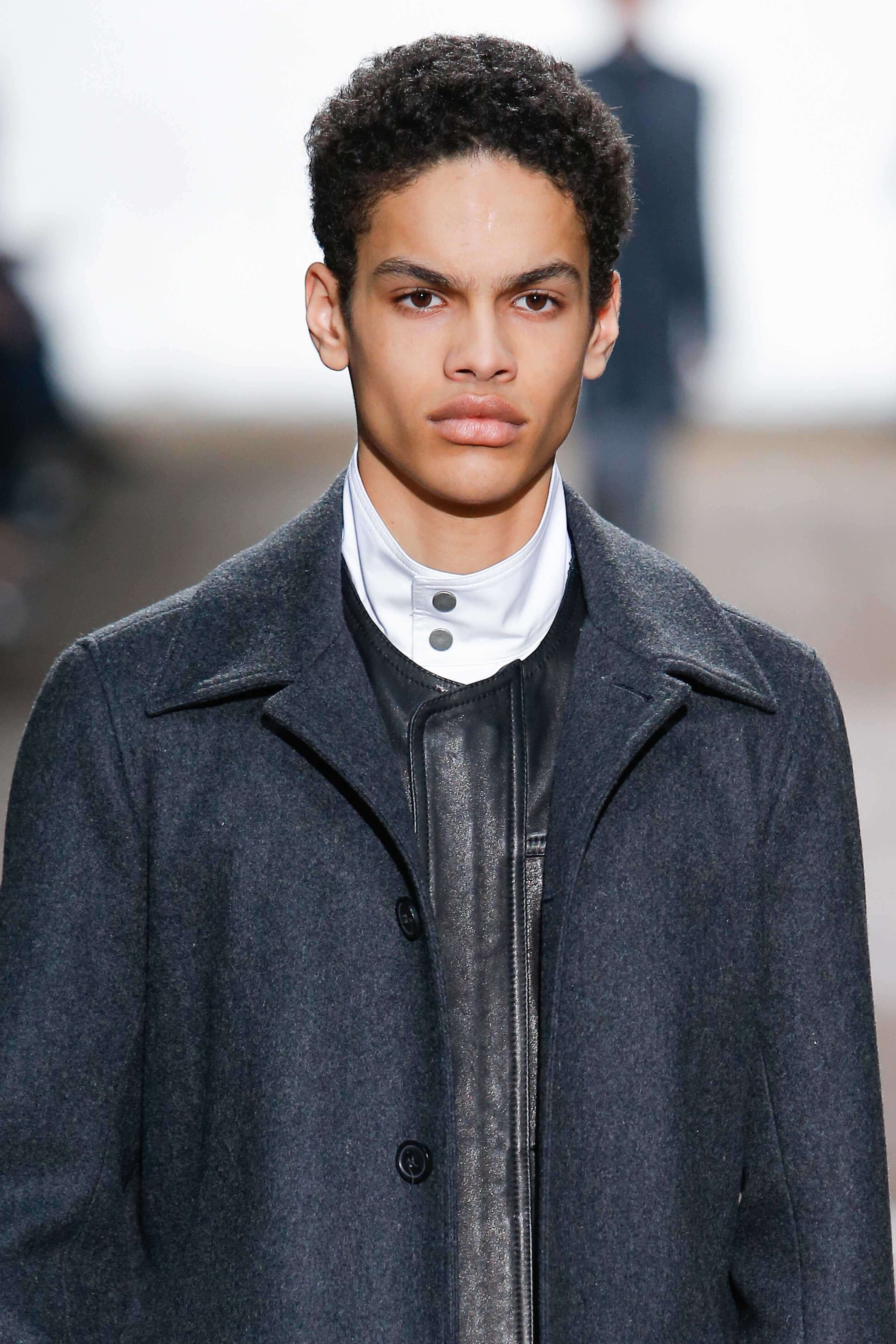 1. Short Curls
Whether your curls are tight, loose or wavy, rocking a short curly cut helps give a well-balanced feel. This style is super easy to maintain—even better if your barber appointment is slightly overdue. In-between snips, style it with a little bit of molding paste.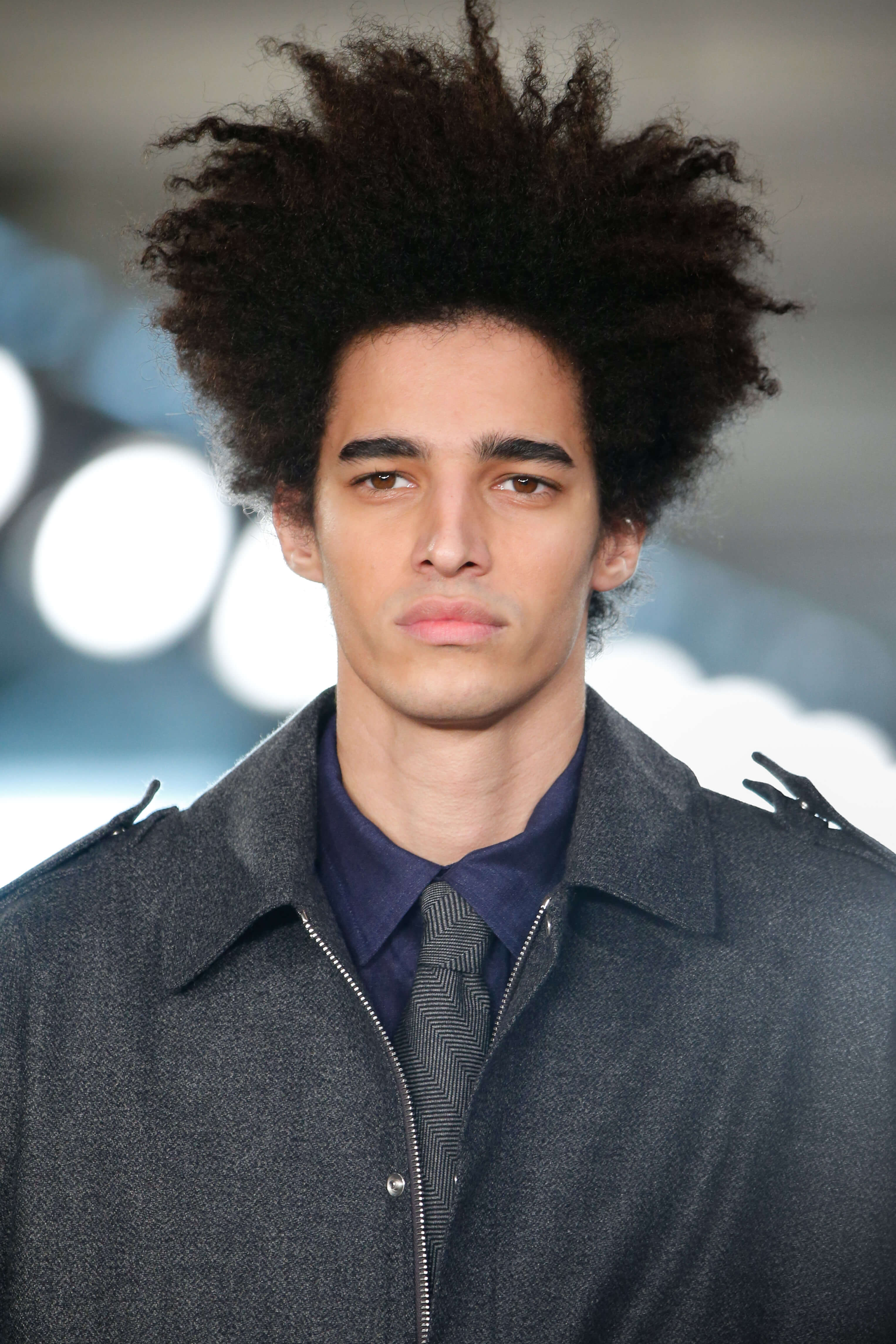 2. Tapered Afro Fade
Mix up a classic low fade by rocking your curls on the crown and sides. The top area or crown can grow out a little longer, and combing or using a hair pick can add some volume if necessary.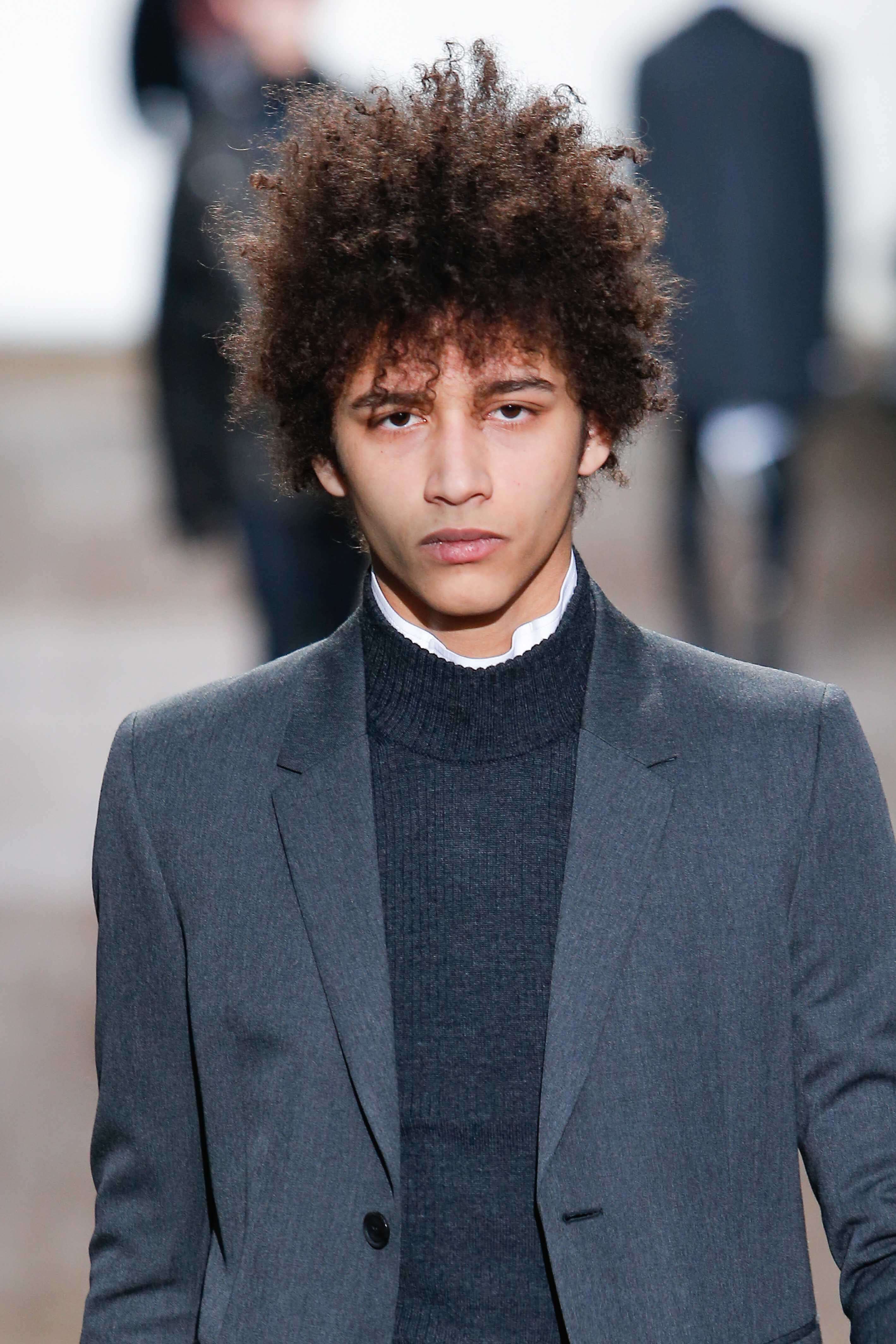 3. Curly 'Fro
The perfect no-fuss style, a curly 'fro is equally dapper and effortless. It's great for guys whose curls naturally grow upwards and for those with tighter-coiled hair. Nourish your 'fro with a thickening conditioner like Bed Head for Men by TIGI Charge Up Thickening Conditioner to help pump up the volume.
5. Tight Ringlets 
This style is ideal if you have naturally tight curls. The curl pattern is styled to define and enhance your texture. Lock in those ringlets with a little bit of hair wax, like Bed Head for Men by TIGI Matte Separation Workable Wax.
5. Wavy Comb-Over
Who said you can't rock beach waves? Slick your wavy curls over left or right, as your heart desires. This is particularly ideal for those with a looser curl pattern as the hair creates a bigger wave. This also works well with or without an undercut.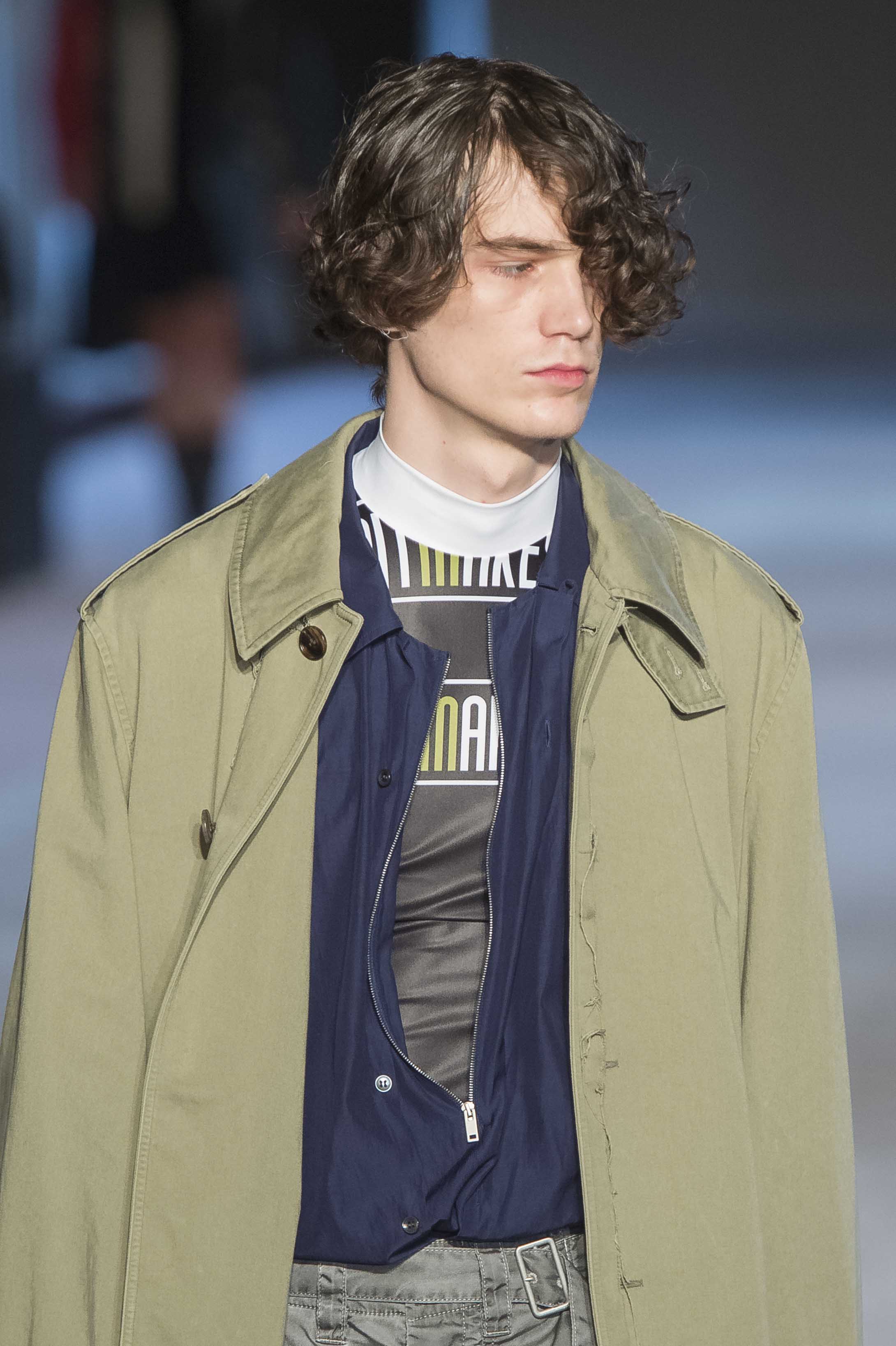 6. Undone Curls
Good news for you über-chill guys: Mess is in… when done right, of course. This cool, undone look upgrades your run-of-the-mill bedhead into one that's office-worthy. Seal it in with a styling gel, like AXE Spiked-Up Look: Extreme Hold Gel for some extra hold.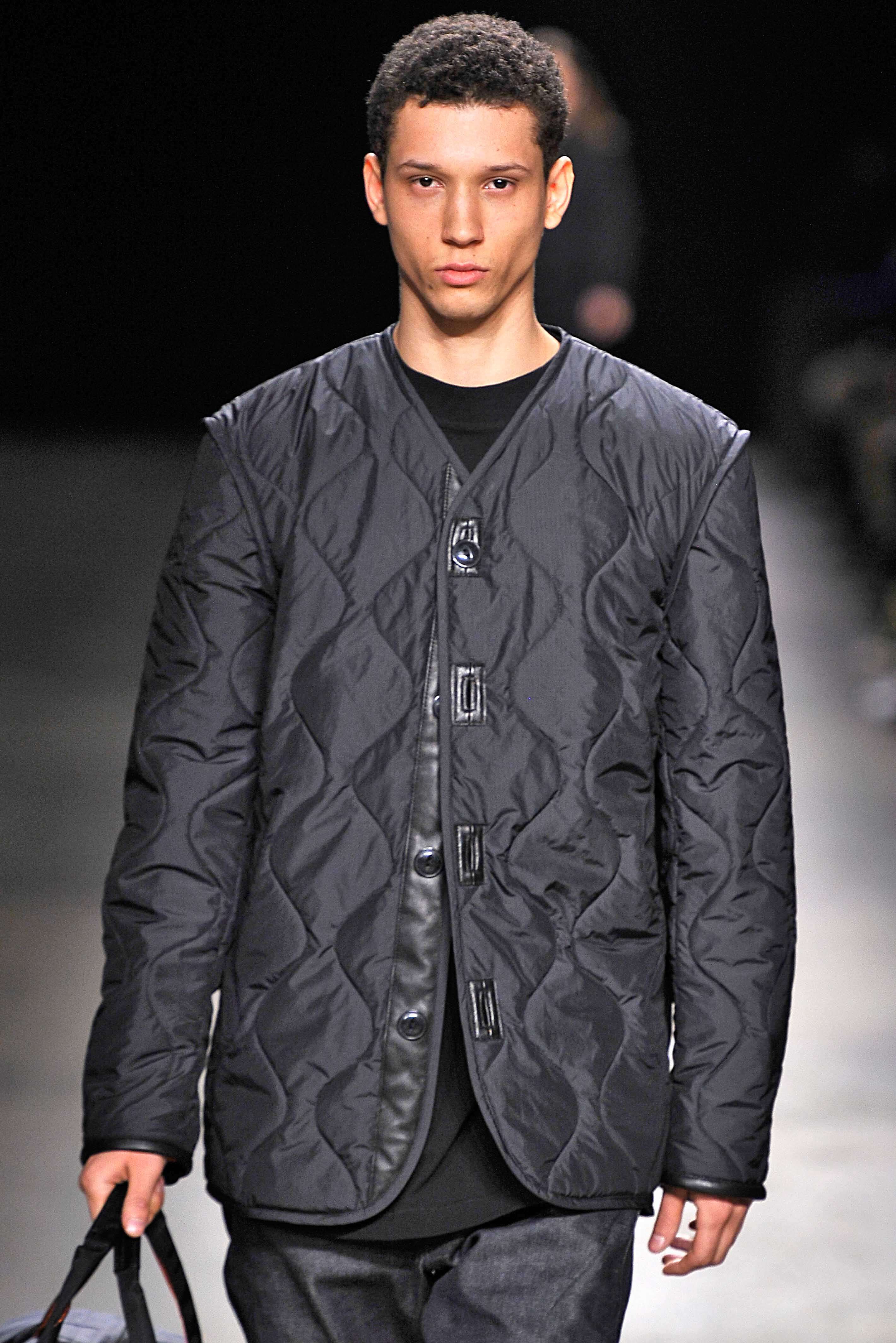 7. 360 Wave Curls
Want a look that's both classic and trending? 360 waves are one of our fave curly hairstyles for men, and this slightly grown-out variation is equally cool, with a softer feel.
8. Curly Bangs
Work that fringe! This youthful look is even cooler when the fringe falls a bit below the brow bone, drawing attention to the eyes. Be sure to treat those tresses right with a wash and care system for curly locks.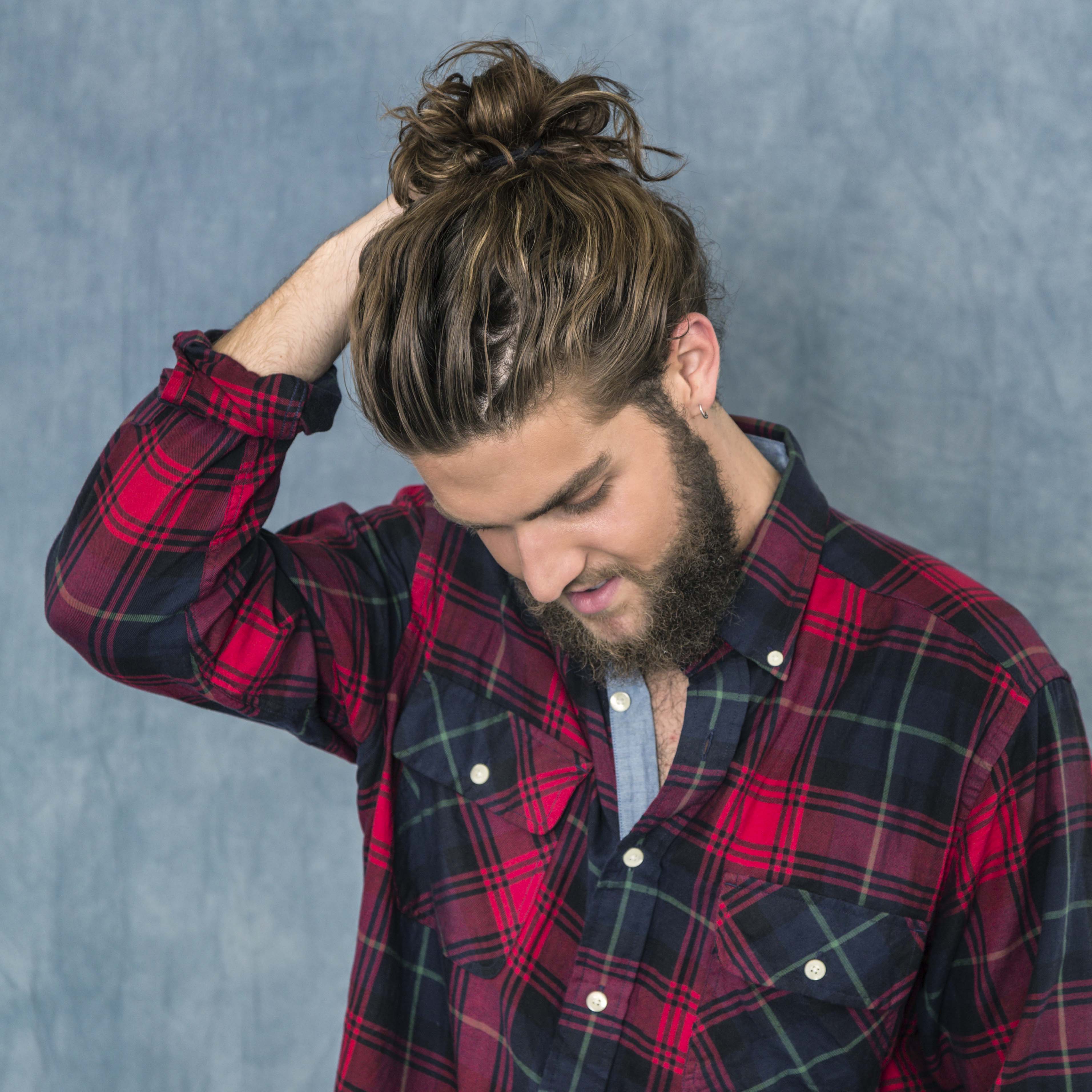 9. Man Pony
Instead of twisting the curls into a man bun, why not let them hang loose? The curly man pony is great for both short or long hair. Work this into your undercut or wear your ponytail on a full head of curls.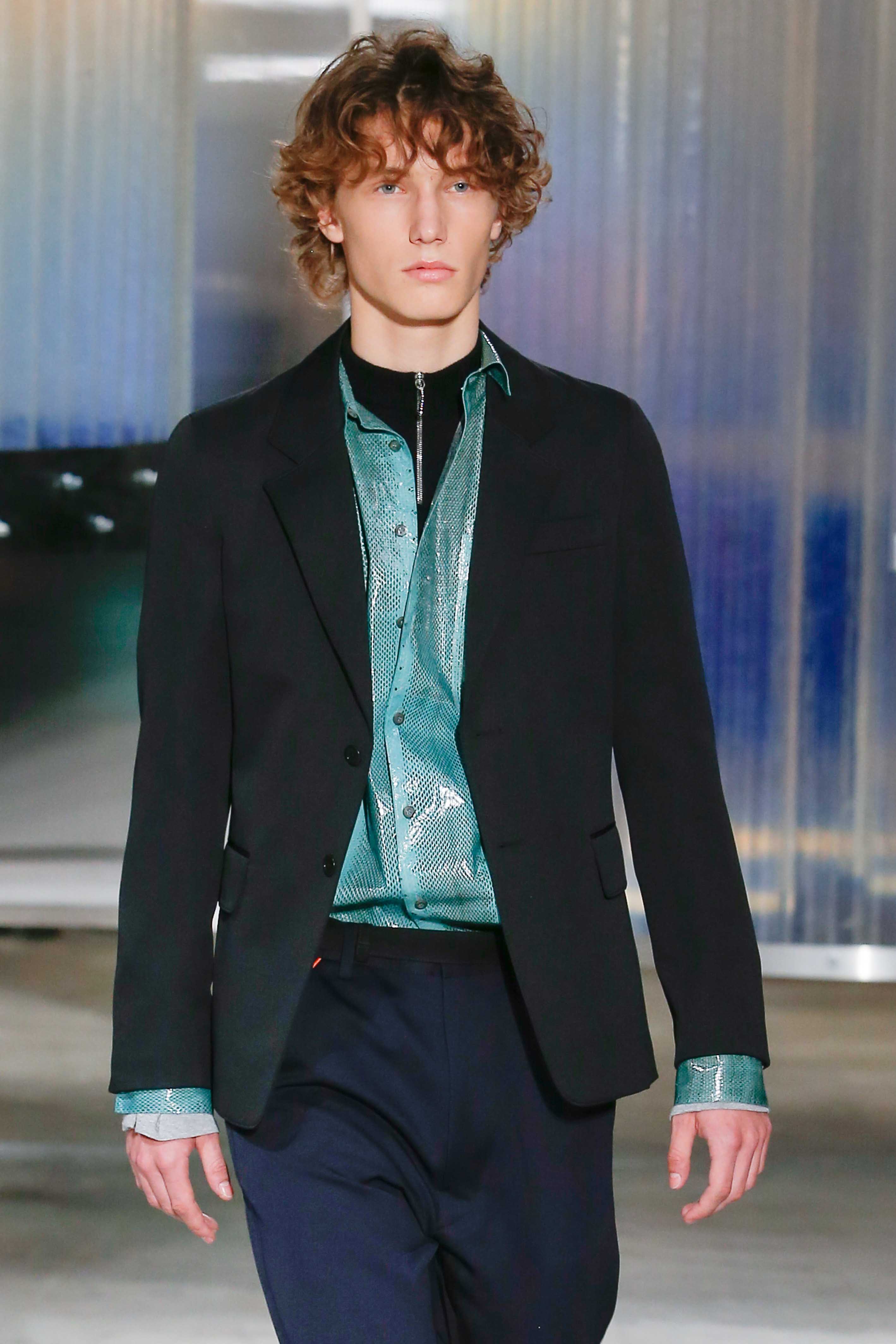 10. Ombré Curls
Wearing an ombré color, which is color that lightens from the roots to the ends, is a fresh way to shake up your base hue without going full-on light. Pro tip: Maintain the style longer by using a shampoo and conditioner for color-treated hair.
11. Curly Shag
Not just for the gals, the curly shag is a great curly hairstyle for men, as its soft, loose layers frame the face and is a great complement for sharper features.
12. Long Curls
Unfurl those curls! Both romantic and relaxed, this style looks particularly flattering when the hair is nearly shoulder-length. Keep the frizz controlled with a serum.
13. Piecey Spirals
Opt for a looser style with piecey spirals. In this style reminiscent of a wash-and-go look, locks are separated and defined, giving your overall look a fresh appeal.
14. Coiled Twists
An amazing curly hairstyle for men with tighter curls, the coiled twist shows off the beautiful definition of your natural texture.
15. Brushed-Out Shag
This is a trendy and edgy style for men with wavy curl types and isn't going out of style any time soon. Embrace this bolder style by playing with length and volume that works for your taste. Keep everything in place with a strong hairspray.
Which of these curly hairstyles for men are you feeling?
Prev Article
Next Article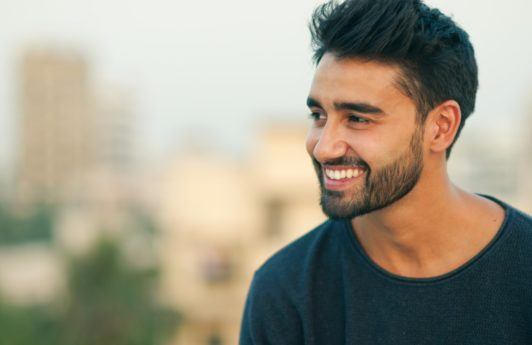 Gallery
6 Fresh Fade Haircuts for Fall
It's time for a new upgrade on this classic look.
See article
All Things Hair on Instagram