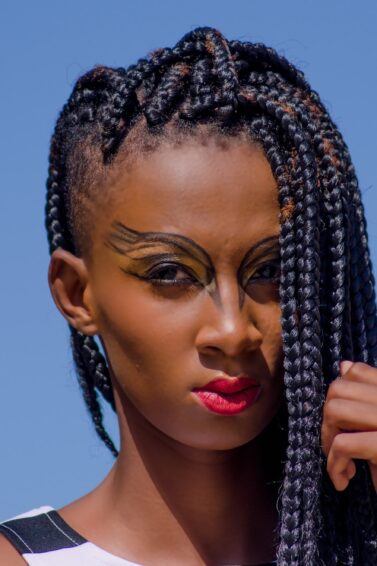 Nubian Twist Hair: Everything You Need To Know
Nubian twist hair is great for transitioning back into your natural texture, too.
We're beyond stoked that natural textures are finally getting the airtime and support they've long deserved. A lot of hair brands are now branching out to cater to curly and African-American hair needs. Tons of celebrities and style stars with this hair type are now being seen sporting unrelaxed strands. Protective hairstyles like twists and braids allow those with non-straightened hair to still have the look and feel of straighter, longer locks without the damage. The Nubian twist hair is one of the closest we've seen to a twist with a natural texture.
What is Nubian Twist Hair?
First things first, what exactly is Nubian twist hair?
In a Nubian twist, hair is twisted using hair extensions that come with a very tight coily pattern—almost z-shaped, in fact. These particular extensions also don't have that telltale sheen you typically see on the extensions used in other hairstyles, such as the Senegalese twist or box braids. The twists also usually end up being the shortest in length amongst all the twists once done (around collarbone-length or even shorter) and aren't meant to look too "perfect." They are also considered to be the softest twists.
1. A great transitional option.
Making the switch from relaxed hair to natural again can be challenging for a lot of women, especially during the awkward beginning stages where the roots are kinky and the rest of the hair is not. Doing hair up in Nubian twists can help you bypass this phase. It conceals your in-between texture while also protecting hair from damage. You can also wear your extensions a bit looser than usual, putting less tension on the hairline.
2. Nubian twist hydration.
As is always the case with protective hairstyles, you can go longer between washes. We recommend washing with warm water every two weeks to gently rinse off your twists, then apply a bit of conditioner before a final rinse.
Try running SheaMoisture 100% Virgin Coconut Oil Daily Hydration Leave-In Treatment through your twists. Air-dry or blot your hair very carefully to avoid frizz. Then apply a leave-in conditioner or hair oil to impart shine as well as seal in existing moisture, preventing the dreaded frizz-out.
3. Washing Nubian twists.
It's important to keep up with care for your Nubian twists and that will include adding a moisturizing shampoo and conditioner to your wash routine every few washes.
We recommend Sheamoisture Raw Shea Butter Deep Moisturizing Shampoo and Conditioner. This duo will cleanse and hydrate your twists!
4. Creating the look.
To do Nubian twist hair, first, hold the extension in the middle so it bends over itself in a "U" shape. Hold the middle of the extension against one section of natural hair, so you're now effectively holding three sections. To secure the extension, braid them into the root. Begin a regular braid—crossing left over middle, right over the middle—for around three links, then switch to a two-strand twist by splitting the entire section (made up of the two extension sections and your natural hair) in half. Begin a rope twist from that point until the ends, and dip the ends in hot water for a few minutes to seal. The curled, slightly kinky ends provide a good finishing touch to your overall look.
Are you thinking about trying out this style? Be sure to grab a picture and tag us over @AllThingsHairUS!
Prev Article
Next Article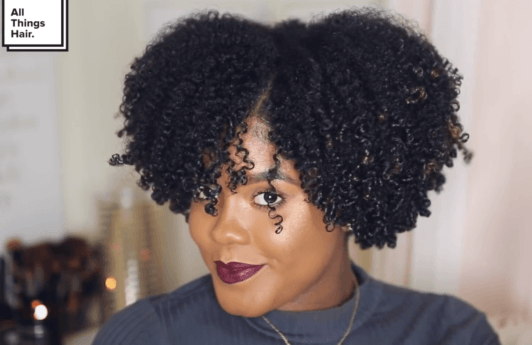 Tutorial
Style It On: Natural Curly Hairstyles with Mini Marley
Natural girls rejoice! This is your easiest wash and go tutorial yet.
See article
All Things Hair on Instagram