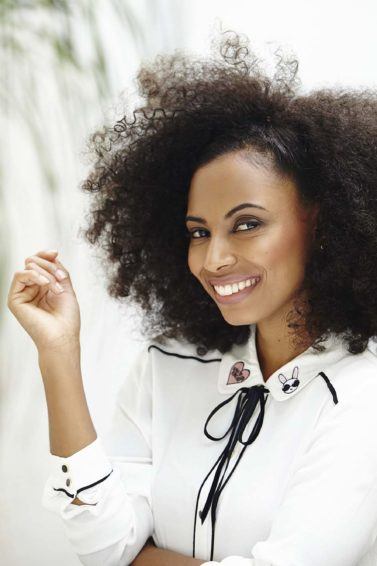 Side Pinned Hairstyle on Natural Hair
The super chic, one-style-fits-all hairstyle for curly gals!
While many of us are currently exploring ways to keep our hairstyles fresh with accessories, some of us however would rather keep it simple. We don't blame you: There's a lot to be said for chic, classic and straightforward looks that work both day and night, whatever the occasion. Minimalist styles for natural hair like wash-and-gos, pineapple updos or puffs and buns are just a few hairstyles minimalist naturalistas love to wear on rotation. Let's add one more to the list: the side pinned hairstyle.
What's to love about this super-cute hairstyle? Well, for one, the side pinned updo doesn't require much effort to create. Two: It only takes five minutes to complete. And three: It's a one-style-fits-all kind of hairdo. Yes, this hairstyle can be worn to fancy events or as a laid-back option for days you just want to keep it low-key. Into it? Good, because we are too! Read on to learn how to nail this look.
Tutorial: Side Pinned Hairstyle for Natural Hair
For more natural hair style ideas, head over to our Natural Hairstyles page. Also be sure to learn how you can wear the braid out hairstyle three different ways on your hair. 
Prev Article
Next Article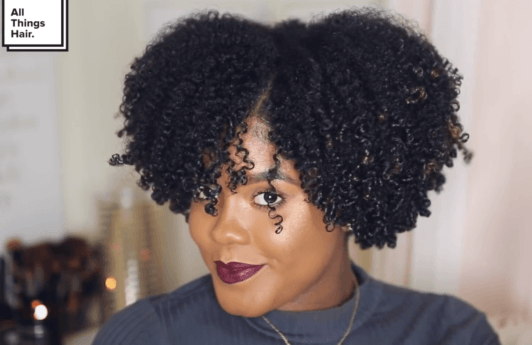 Tutorial
Style It On: Natural Curly Hairstyles with Mini Marley
Natural girls rejoice! This is your easiest wash and go tutorial yet.
See article
All Things Hair on Instagram