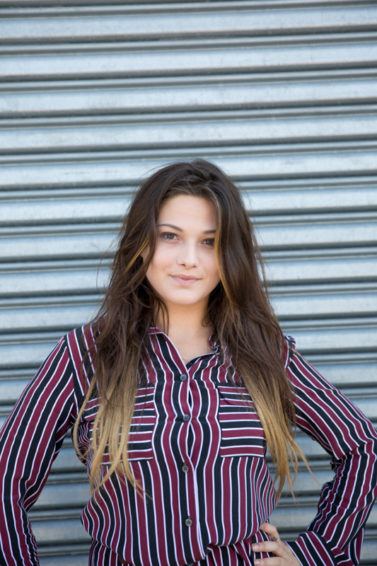 The Best Ombre Hair Defense: 7 Reasons We're Not Giving This Trend Up in 2018
Trust us: You'll want to get on the new ombre look too.
Ombré hair isn't anything new; the hair trend has been around for years now, yet it's remained a popular style among celebrities and beauty bloggers alike. Why? Well, for a slew of reasons (including the fact that it's one of the most low-maintenance dye jobs ever). But if that's still not enough to convince you, then read on to discover the best ombre hair looks and why you should still get on ombre hair trend now:
The Best Ombre Hair Defense: Reasons Why We're Taking This Look into 2018
1. It's low maintenance.
When it comes to coloring your hair, the main challenge we all face is maintaining our new hue for as long as possible. But because the color change with the ombre hair technique starts halfway down your strands, you won't need to revisit the salon for a root touch-up, at least not for awhile—making it the perfect dye job for all you time-crunched ladies out there!
2. It can be subtle or bold.
Depending on the color you opt for (and the positioning of it), the best ombre can look as bold or as subtle as you like. If you want a really natural look, then consider choosing a color that's one shade lighter than your natural hue. Or, if you're feeling a little braver, why not make a colorful statement with a pretty pastel hair color or a bright neon shade? Both look amazing and are equally on-trend, so there's nothing to lose!
3. It's doesn't have to be a drastic change.
If you're weary of dyeing your hair or are a self-confessed commitment-phobe, then rest assured that these new ombre looks, like subtle sombré, are so up your alley. Not only are they less drastic than dyeing your whole head, but if you don't like the ombre color, you can slowly trim the ends off as your hair grows. Remember: There's no such thing as forever when it comes to hair color.
4. It isn't as damaging as a full-on dye job.
As the ombré trend focuses on changing the color of the bottom half of your strands, you won't have to subject your hair to as much trauma as you would if you were to dye your whole head. Yes, the ends of your hair may become more dry and damaged after the use of hair dye or bleach, but the top section and your roots won't! Ah, music to our ears.
5. You can experiment with different hair colors.
Can't decide on blonde, pumpkin spice, pink or purple? Don't fret: the beauty of ombré hair is that you can opt for absolutely any color under the sun! Don't believe us? Check out our how to rock blue ombré hair! After all, when was one color enough for anyone?
6. Ombré hair makes braids look prettier.
Thanks to the color placement of the ombré technique, the best ombre is the kind that creates subtle tonal contrast throughout your locks—and what better way to show that off than with a inverted fishtail braid or upside-down braided bun? Due to the color combination and the weaving of the hair, an ombre gradiation is really highlighted and comes to the fore.
7. It suits both short and long hair.
Who said that ombre hair was reserved for those with super long tresses? This subtle hair coloring method also works a charm for short crops. Try it out as a fun way to freshen up your recent cut.
Editor's tip: If you do decide to embrace the ombre trend, then remember to swap your usual wash and care system for one specially formulated for color-treated hair. We recommend TRESemmé Color Revitalize Shampoo and TRESemmé Color Revitalize Conditioner.
Looking for more of the best ombre hair color looks? Check out how to get red ombré hair at home.
Prev Article
Next Article
Gallery
Short Ombre Hair: 5 Street Style Savvy Ways To Wear The Look
Warning: There are no bad ombre's ahead.
See article
All Things Hair on Instagram