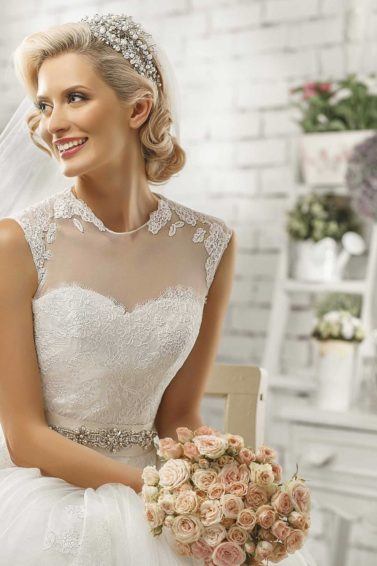 A Guide for Planning Your Wedding Hairstyle Ideas
5 tips to help you pick your dream hairstyle.
We don't know about you, but along with very festive trees and beautiful outdoor holiday decorations, we've been mesmerized by other sparkly things on our Instagram feeds like engagement rings. If you happened to be one of those lucky gals over the holidays, you're probably already curating a Pinterest board in your head full of wedding hairstyles. Here's a little guide to help you plan out your wedding hairstyle ideas for your special day:
How to Plan Wedding Hairstyle Ideas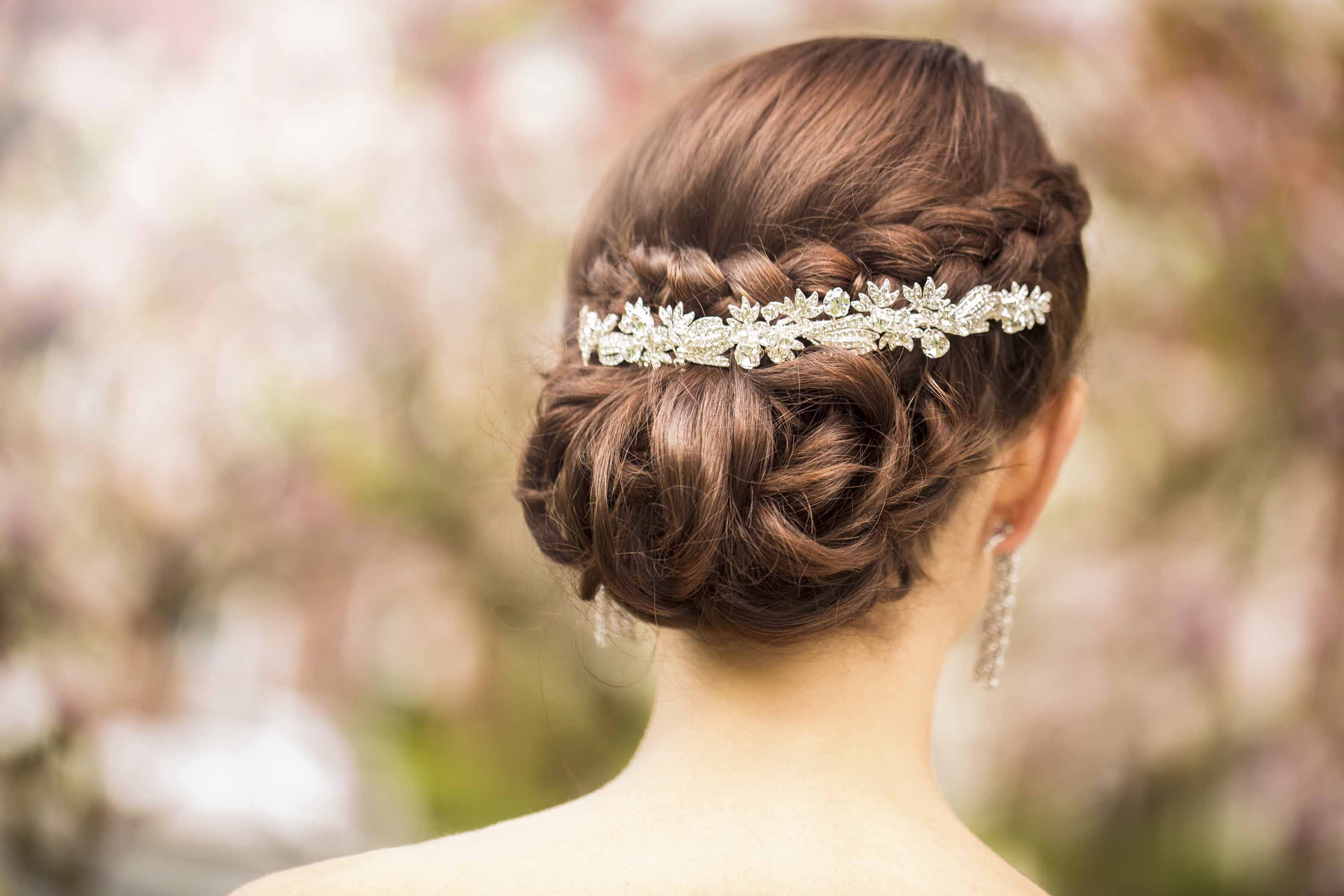 1. Stalk your favorite Instagram accounts.
That's right! Now that Instagram has the new save feature, follow a few accounts that give major wedding hair inspiration. When you see something you like, no need to put your screen shooting fingers in position. Simply hit the save button and you'll have your favorite looks all in one spot.
2. Check You Tube for easy D.I.Y hairstyles.
Nowadays many bride-to-be's are taking matters into their own hands—from styling their own wedding decor, down to creating their own invitations from scratch (who doesn't love a little arts and crafts?). If you're the creative type take a gander through You Tube for hairstyles you can do at home.
3. Start researching hairstylists.
Like wedding venues, the top hairstylists get booked pretty fast. Search for hairstylists way in advance and see if you can book a consultation appointment. It's really important to see the looks the stylists creates before your big day and don't forget to bring in images of some of your ideas!
4. Assess the health of your hair.
Healthy-looking hair is key. This is a great time to start curating a hair care regimen specific to your hair care concerns. For normal to dry hair opt for hair care systems that will help maintain moisture in your hair like the Nexxus New York Salon Care Therappe & Humectress system. Nexxus Therappe Shampoo and Humectress Conditioner provide your strands with weightless moisture. For color-treated hair, use a hair care system that will keep your color job vibrant like the Nexxus New York Salon Care Color Assure system. This hair care regimen is formulated with winners that help keep your new or old hair color looking fresh, especially with Nexxus New York Salon Care Color Assure Pre Primer, which is applied pre-shampoo to protect your hair against color fading.
5. Decide what to wear and where.
If your pre-wedding celebrations involve an engagement party, bridal shower, or a bachelorette getaway find hairstyles that are specific to each occasion. For your engagement party and bridal shower you may consider an elegant updo, like a chignon, and for your bachelorette party bouncy hair waves are perfection.
Loved these hair tips? Check out more wedding hairstyle ideas, including these wedding hair trends. 
Prev Article
Next Article
All Things Hair on Instagram