13 Trending Ways to Wear Kinky Twists This Season
The twisty style we love.
One of our favorite protective hairstyles besides braids is kinky twists. We're currently obsessed with kinky twists: Women tend to go for this look because of the beauty of the texture, and some gravitate towards this look as it complements their natural hair texture.
To create this look, you can use Marley braiding hair, and use the many different ways of styling it. If you're looking for a style that has longevity, no need to worry about running out of styling options, as there are quite plenty to recreate!
Kinky Twist Styles
If you're thinking about getting a kinky twisted hairstyle this season, below we've rounded up our top favorite styles.
1. Kinky Twists Bun
Want to try your hand at creating elegant styles with your twists? You can't ever go wrong with a bun. We love the elegance and height this style provides.
2. Accessorized Kinky Twists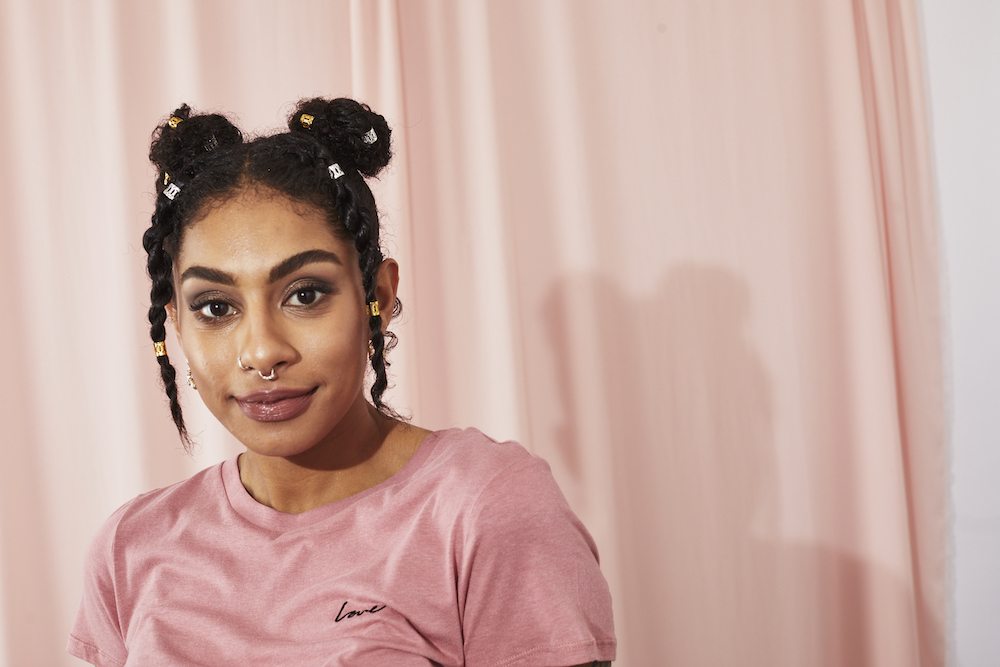 Dress your hair up with a few hair charms to give it a fresh and fun look. We love the idea of coordinating your charms to the season and recommend brighter options for spring and summer and more muted charms for the cooler seasons.
3. Kinky Twists Gym Style
This style is also perfect for the gym. Pull your hair up into a ponytail so your hair doesn't get in the way of your workout. After exercising, refresh your hair with Dove Care Between Washes Go Active Dry Shampoo.
4. Kinky Twists Bob
Keep it simple with a curly style. To style, wear it down or try the trendy half-up look. The half-up look allows you to keep your twists away from your face and out of your way.
5. Kinky Twists Updo
Pile your twists up into a fun updo style. You can even try braiding your twist to make your look stand out. To style your edges, you can use a gel, like Emerge Style Goals Gel to help keep your style intact.
6. Blonde Kinky Twists Style
Looking for a protective style with a beautiful color? Try this caramel blonde hue on your style. This color is flattering on a range of skin tones and is a great way to draw attention to your intricate twists.
7. Havana Kinky Twists
Want an easy vacation hairstyle? Blogger Khalia Harrison opted for long kinky twists with the use of Marley braiding hair for her vacation. We love how she accessorized the look with a printed scarf. Here's a tip: You can also use a scarf at night to help prevent frizz while you sleep.
8. Small Kinky Twists Hairstyle
Create an understated look with skinny twists. If you're looking for a hack to help you keep the twist in longer, ask your stylists to first braid your roots.
9. Short Yarn Kinky Twist Style
Into inverted and asymmetrical bob styles? Recreate the look on a kinky twisted style. Keep your braids hydrated and happy by adding some Nexxus Clean & Pure Nourishing Detox 5-in-1 Invisible Hair Oil.
10. Senegalese Style
You can also use kinky braiding hair to create a style that has minimal texture. Try this Senegalese style.
11. Blonde Kinky Twists
If you're wanting to change up a typical twist style, add blonde hair into your twists for an ombré look.
12. Kinky Twists with Hair Clips
Hair clips are such a fun way to dress up any style. If you want to make a basic protective twist style stand out, add in a few hair clips. Whether you choose rhinestone or colored clips, they're a great way to make your style pop.
13. Crochet Twists
Crochet twists are another type of protective twist style that can be done. For an ombré style, add copper hair into your twist. Crochet twists also help add length to your style.
Are you thinking about trying one of these kinky twists hairstyles? Be sure to snap a picture and tag us @AllThingsHairUS!
Prev Article
Next Article
Article
Tutorial: How to Create Crown Box Braids Styles
Two trends, one knot: a simple and stylish way to update your protective hairstyle.
See article
All Things Hair on Instagram