How to Create a Chic, Half-Up Braided Style
A new hairstyle to try when you're bored from everything else.
You Will Need
We all have those mornings when we just don't know what to do with our hair. The thought process behind figuring our what new hairstyle to try next can be so overwhelming that we end up settling for a bun (low, messy or a combo of the two). It's time to stop settling for boring hairstyles (not that buns are boring, but at times they can be) and try something new and exciting, like this half-up braided style that we're currently obsessing over.
There are quite a few things to love about this style. Not only is this a look that's on-trend at the moment (everyone is wearing the half-up hairstyle), it's also so easy, quick-to-create on busy mornings and ideal for the office as well as after work drinks. Sound like something you'd like to try for a change? Read on as we demonstrate how you can recreate this half-up braided hairstyle in no time.
Half-Up Braided Style Tutorial: How to Create This Trendy Style
If you're looking for more new hairstyles to try on your hair we have many ideas! This is how you can create a braided top knot two different ways.
You Will Need
Prev Article
Next Article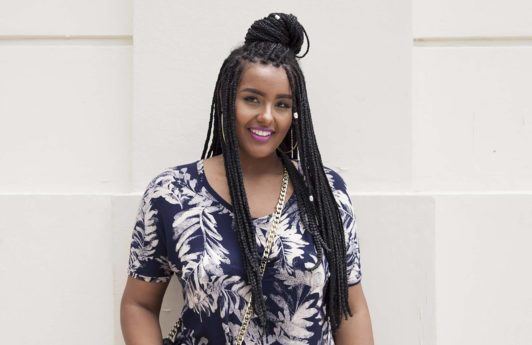 Gallery
How to Style Box Braids in 5 Ways
There are tons of cool ways style your box braids. Check out a few of our favorites!
See article
All Things Hair on Instagram