How to Create a Braided Top Knot in 2 Ways
Turn your basic top knot into a super stylish look with braids! 
You Will Need
Ever since we discovered the back braided hairstyle, we've been playing with different iterations of this trendy look. Today, we're sharing two ways to wear the braided top knot with an upside braided top knot and another version of this look that combines the top knot, braids and the half-up hair trend.
As one of our go-to (and easy!) hair ideas, this look is ideal for helping you to turn a bad hair day into a really good one. After all, many of us pull our hair up into a bun anyway. So why not create an elevated look with some edge? Instead of gathering your hair up into a simple bun to save the day, add a simple French braid at the back to pepper some style into the overall look.
Ready to get in on how you can rock this runway-inspired look? Read on to learn more about how you can whip your hair up into this modern braided updo:
1 Braided Top Knot, 2 Ways
Look 1: Easy Braided Top Knot Tutorial
Look 2: The Braided Top Knot Style
You Will Need
Prev Article
Next Article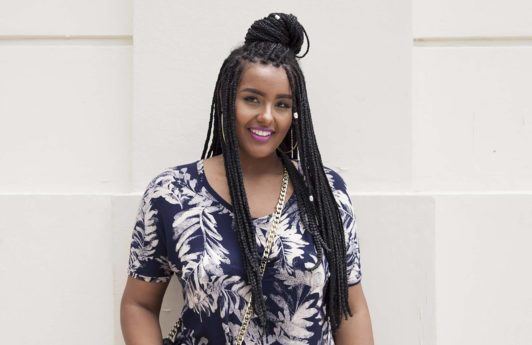 Gallery
How to Style Box Braids in 5 Ways
There are tons of cool ways style your box braids. Check out a few of our favorites!
See article
All Things Hair on Instagram