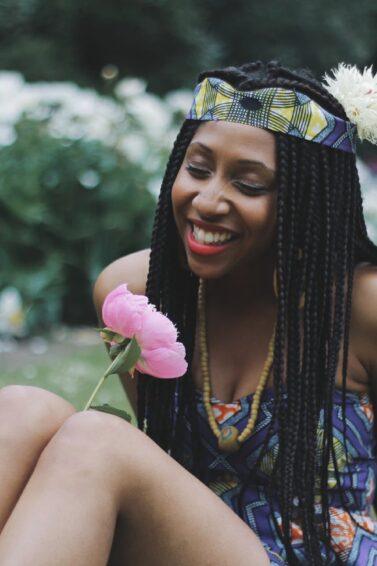 6 Trendy Protective Hairstyles for Natural Hair in 2022
We rounded up the most stylish for you.
As much as you may adore your natural hair and wearing it out, it is also important to give your fro a break from styling it! Protective styles are not only a great way to give your natural hair a break, but they also give you the opportunity to explore a variety of different looks on yourself. 
Pro tip: It is important to remember that balance is key when wearing protective styles. You should be giving your natural hair a break in between using protective styles that involve extensions. Leaving a protective style with extensions in for too long, or having too many back-to-back protective hairstyles with extensions, may cause hair breakage. For the best results, most stylists recommend waiting 2-3 weeks in between wearing protective styles that involve extensions. 
The Best Protective Hairstyles for Natural Hair in 2022
Are you looking for the trendiest and best protective hairstyles of the season?  Check out our latest style guide below! 
1. Kinky Crochet Hair 
Are you looking for a protective hairstyle that still looks like your natural hair? A kinky crochet hairstyle is a way to go. Crocheting is a fun, fast, and easy way to protect your natural hair without altering it in any way. Simply cornrow your hair down (without extensions) and crochet in between the cornrows.
While wearing this hairstyle use a shine spray such as SheaMoisture Wig & Weave Tea Tree & Borage Seed Oil Shine Spray to keep the hair looking moisturized and for a longer wear time. 
2. Feed-In Cornrows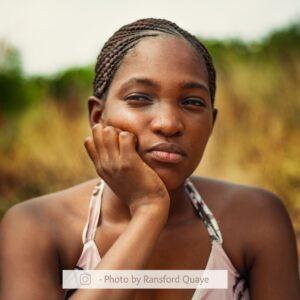 Feed-in cornrows are the most timeless look out of all the best protective hairstyles. They are a beautiful way to frame your face, typically fast to install, and easy to maintain. While wearing this look, keep your scalp looking fresh by trying For Every Hair Type Revitalizing Hair Oil. Use at least three times a week for the best results! 
3. Head Scarf/Wrap 
We get it, sometimes you simply don't have it in you to style your hair. Or perhaps you are busy and don't have a lot of time at the moment to get your next protective hairstyle installed. If this is you then you should try wearing a head wrap or a scarf. These are a stylish yet sleek way to dress up any look. They are also the best protective hairstyle to wear while taking a break in between protective styles.
4. Box Braids
Who doesn't love a great box braid look? Although they take the longest to style out of all the best protective hairstyles, this timeless look is a long-lasting protective style that can be worn and styled in a large multitude of ways. 
5. Faux Locs
If you love the easy-going boho look then faux locs are for you! Faux locs can be achieved in the crochet style or through individual wrap installation for a more natural look. This is the perfect protective style to wear for both casual looks and elevated dressed-up looks. 
6. Bantu Knots 
If you're looking for a protective style that can be worn back to back without causing potential breakage to your hair then you should try Bantu knots without extensions. The beauty of this style is that it can be worn beautifully no matter what your curl pattern or natural hair texture is like. For smoother and easier styling use a cream such as Emerge's My Everything Hair Styling Butter Cream. 
Which one of these best protective hairstyles will you be trying this year? We would love to see your looks! Tag us @AllThingsHairUS for a chance to be featured. For more natural inspiration, be sure to subscribe to our newsletter below! 
Prev Article
Next Article
Article
The Lowdown on Lowlights: The Best Shade for Your Base Color
This often overlooked technique can be a total color game-changer.
See article
All Things Hair on Instagram