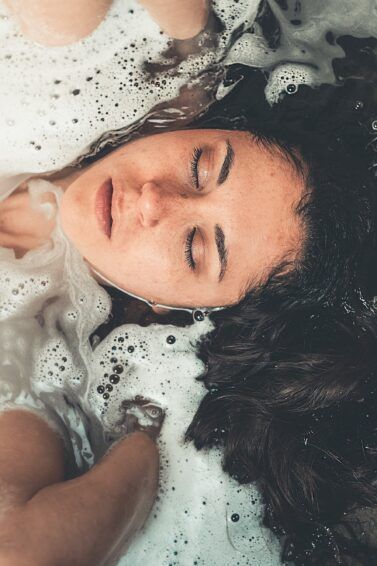 What is Type 2B Hair and the Best Ways to Care for It
Tame your waves with these 2B hair styling tips.
2B Hair type is best described as wavy hair. This hair type is not quite curly and it's not quite straight. If your hair is mostly flat and straight at the roots but gets wavier and more "S" shaped toward the bottom, then you have 2B hair! With this wavy hair type, you pretty much achieve #hairgoals naturally.
But with the good comes the bad, and the bad can get pretty tough. For type 2B hair, the frizziness can get real. The minute the weather changes just the slightest, your hair becomes a lot more susceptible to frizziness. And the battle with tangles and dryness can get really, really rough. But don't lose all hope, because we've got the perfect tips for you!
What is 2B hair?
These hair care tips for 2B hair types will help change your locks from a matted, flat mess to waves that are silky and smooth to the touch. Understanding everything about 2B hair will make it much easier to care for.
More About the 2B Wavy Hair Type
2B hair is a common wave pattern where your roots are flatter and your strands form an "S" shape towards the bottom. Having type 2B hair is pretty great: You were basically born with perfectly styled hair. Your waves are the envy of all of your friends, and your strands are thick and strong and can handle just about anything. You can't even deny that you were blessed with naturally gorgeous hair!
How to Take Care of 2B Hair
Once you have your hair care routine down, you can say goodbye to bad hair days and frizziness.
2B Hair Wash Day Routine to Eliminate Frizz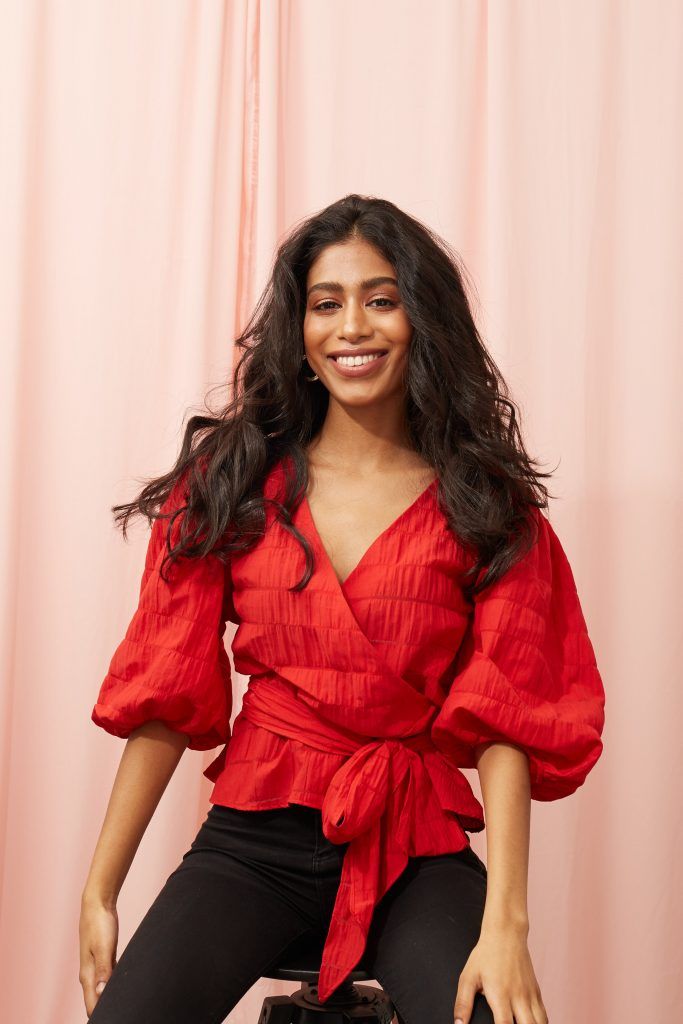 First thing's first: Battling the frizz. Your hair is on the lower spectrum of the curl chart, where frizz can get pretty unruly. Just about anything, from weather to the way you wash your hair, can impact the frizziness and texture of your strands, so give them the TLC they deserve!
To fight off frizz, you need to start in the shower. You're going to want to change your shampoo and conditioner regimen to something geared towards battling frizz. One of our favorite shampoo-conditioner duos for keeping locks frizz-free is Suave Smooth Performer Shampoo and Conditioner. These products work together to help tame any unwanted frizz and replenish moisture in your strands. Plus, this set leaves behind a light scent. What else could you want?
How to Style 2B Hair
When styling 2B hair after washing and conditioning, it's always helpful to add in an extra frizz-fighting boost. We love using an anti-frizz cream, like Suave Smooth Performer Anti-Frizz Cream.  This product is applied to wet hair and works to help tame frizz while giving your hair a healthy sheen.
Tangles and Knots be Gone!
Another problem most girls with type 2B hair face is tangling and knotting. Your hair just knots and dreads itself at this point, especially if it's long. and you've gone through enough brushes in your lifetime. But, you don't need to live with those dreaded knots forever, just a few adjustments to your hairstyling routine will lead to tangle-free curls!
Brushing your hair is always key to getting knots out. But, you don't want to break or damage any of your locks, which will lead to split ends. Wet hair is weak and more prone to breaking than dry hair, so make sure to either gently untangle wet strands with a wide-tooth comb, or brush your hair only when it's dry.
With these tips and tricks, you'll be one step closer to transforming your 2b hair into smooth and tangle-free curls!

How will you be caring for your 2b hair? Share your routine with us by tagging us @AllThingsHairUS. Also for more hair care tips be sure to subscribe to our newsletter below.
Prev Article
Next Article
Article
Shampoo for Curly Hair: The Products that Both Moisturize and Define
The curly hair shampoo quest stops here.
See article
All Things Hair on Instagram