Dos and Don'ts of Caring for Curly Hair
Ringlets are meant to be celebrated, not hidden.
I can't remember a day when I was younger that I didn't wish I was born with curly hair. Granted, this was the '80s—when my stick-straight Asian hair felt so unhip, uneverything—and I just wanted to look as punky and glamorous as every other celebrity on TV. Curly hair just seemed so fun and unique, and to this day, many a perm mistake later, I'm still envious of the way having your hair in curls just exudes femininity and sex appeal. Little did I know, caring for curly hair can be quite the challenge.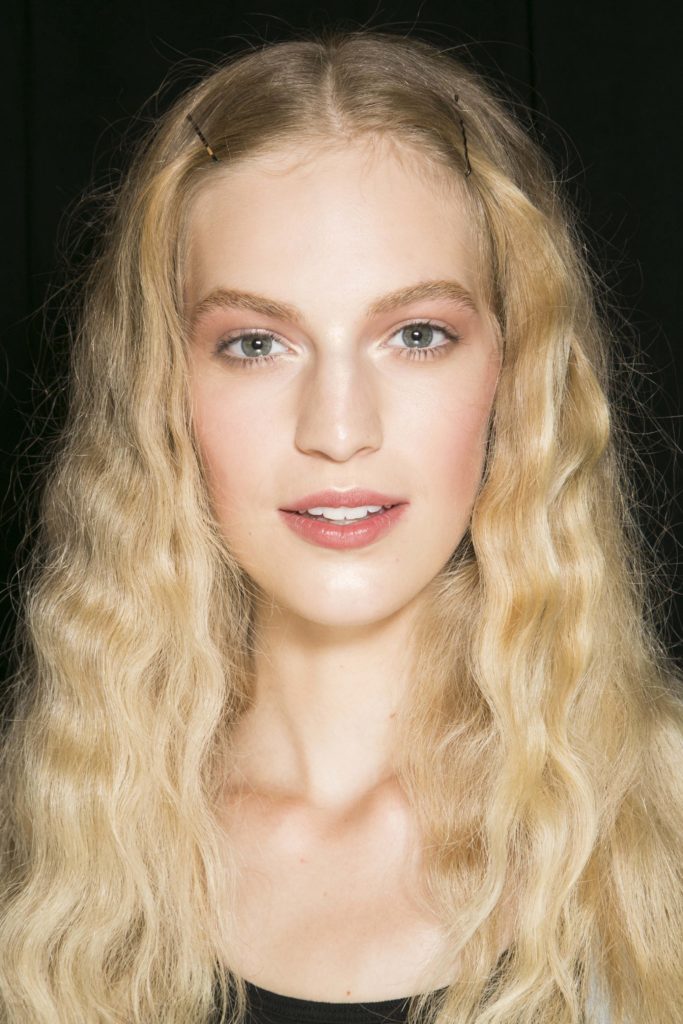 Now that I'm older, I've come to adore my straight locks just as equally as I did curly hair. I also realize that every woman has her own grass-is-greener hair moment at one point or another. Also—and more to the point of women everywhere—it just makes life so much easier to not go against Mother Nature.
However, the best thing about having been so desperate for curls is that you become extremely hypervigilant in maintaining them. So for the days I do feel like rocking some ringlets, I now have an extremely effective shortlist of tips and tricks, refined by a learning curve of years of trial and error (sniff). If you're like me, then hopefully this saves you from years of frustration. But if you're naturally curly and considering straightening your hair, remember that there are girls out there who make lists like these just to look like you! Read on:
Caring for Curly Hair: Do's and Don'ts
Do wash your hair only two to three times a week. Curly hair is more susceptible dryness over straight hair—the oils from the scalp don't distribute as evenly from root to tip because of the texture—and actually doesn't need frequent rinses to look fresh.
When you wash your hair, do use a moisturizing system and deep-condition afterwards with an emollient treatment such as Suave Professionals Moisture Mask with Almond + Shea Butter. This gives your strands a much-needed hydration boost and helps define your ringlets, as well as keep your strands less vulnerable to frizz.
Do try co-washing on off days or when you feel your strands are feeling extra dry. Cleansing conditioners don't lather like regular shampoos and conditioners, and they also coat strands with loads more moisturizing ingredients. Just make sure not to go overboard or else you risk flattening those curls with build-up.
Do use leave-in conditioner to spiff up hair in between washes. A dry shampoo also works to rid your scalp of grease and grime during the day (or a particularly sweaty workout). We like the lightweight feel and uplifting scent of Nexxus Dry Shampoo Refreshing Mist.
Do go easy on the mousse. I know this was the curling product of the '80s, but too much can actually separate your ringlets and make them look greasy, stringy, and feel crispy when they dry, a.k.a. the exact opposite of the big, shiny, va-va-voom curls you want. Use a ping-pong ball-sized dollop (at most) of a curl-specific variant, such as Dove Style+Care Curls Defining Mousse—it defines without the crunch.
Don't shy away from using hot rollers. I inherited my set from my mom, and have found that one of the most cost-efficient ways of getting that gorgeous '70s bounce is by using hot rollers on your hair. You can adjust the tightness of the curls too! Just remember to spray your strands with a thermal protectant beforehand, such as TRESemmé Thermal Creations Heat Tamer Spray, to keep strands from sizzling.
Don't curl hair with an iron or wand when it is still dripping wet. Always make sure that hair is at least 90 percent dry before subjecting them to hot plates or tongs, and never without a heat protectant.
For those using a curling wand or iron to curl their hair, don't curl hair inwards towards your face. A great styling trick I've learned throughout the years is that curls that face outwards open up your features and are just generally more flattering. You can go in different directions throughout the sides and back for texture, but try to stick to this rule around the hairline.
Do try your hand at the curly bob, a fancy curly updo or other intimidating styles. With the right haircut, there are no limits to what you can do with your texture.
Do invest in a blow-dryer with a diffuser attachment. This helps separate and define curls during the drying process without frizzing them out.
Prev Article
Next Article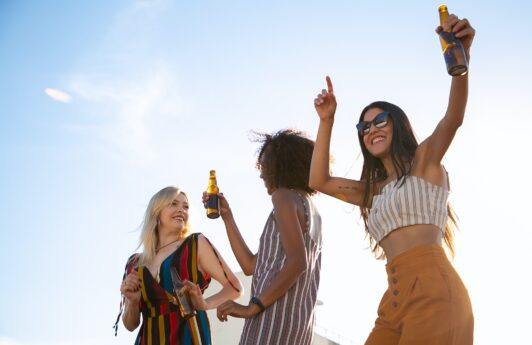 Article
Hair Chart: How to Decode Straight, Wavy and Natural Hair Classifications
It's not all just a jumble of numbers and letters.
See article
All Things Hair on Instagram