Tutorial: How to Create a Curly Braided Updo
It's fun, easy and a perfect fit for curly hair!
You Will Need
What we love about updo hairstyles is that there are so many ways to rock them and you can't ever go wrong! This curly braided updo is for the curly gals that want to give their go-to messy ballerina bun hairstyle a stylish and trendy upgrade with the touch of a braid. Who says curls can't be braided? No such thing! No need to brush out your definition in order to get that cool braid you've always wanted to try. With a gentle finger detangle to create your sections, allow your curls add more texture and character to your braid! Read on to learn how to master this superb curly braided updo in no time.
Steps for Creating a Curly Braided Updo
Looking for more top knot hairstyle ideas? Check out our feature on three top knots from NYFW to inspire your next 'do.
You Will Need
Prev Article
Next Article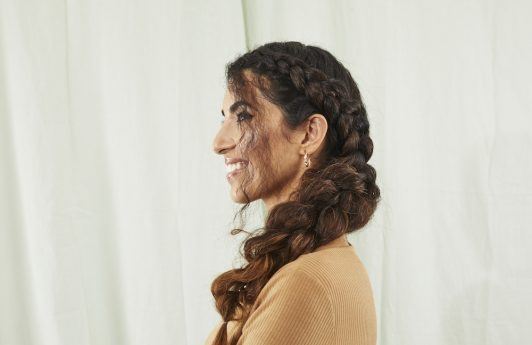 Gallery
Classic Coiffed Styles You Can Steal for Your Next Soirée
10 elegant styles you can recreate for your next big night.
See article
All Things Hair on Instagram