52 Dazzling Curly Perm Hairstyles to Shine in 2023
The curly perm is an easy and efficient way to add texture and curls to your strands. If you're new to the hairstyle, curly perms are done using chemicals that help reshape small sections of hair. When the chemical is applied and hair is wrapped around rods, hair reshapes itself to sit in a curly texture. Non-curly-haired girls can dive into this look and start giving some hair texture envy with perm hairstyles. There are plenty of bold and beautiful curly hairstyles to inspire, and only so much time left to spare in your morning routine. Another 20 minutes to spend battling with a curling iron? No, thank you.
If you're thinking about giving a perm a try then you'll want to check out these curls to consider for your first perm:
52 Curly Perm Styles
Whether you're trying out a new color or opting for tight ringlets, there are a huge variety of ways you can sport a perm this season.
1. White Blonde Bob
Wear your fresh perm shorts in an ashy white blonde bob for a sleek and on-trend look we can't get enough of. This combination of color and curl is eye-catching in the best way. The shoulder-brushing length is also super chic!
2. Vivid Orange Perm Hairstyle
Draw some attention to your curls with a bright and bold vivid shade of orange hair color. This hue is bold and daring and works beautifully with corkscrew curls. Keep your color vibrant by swapping out your usual shampoo and conditioner with a color protective line.
3. Keep It Loose
Ask your stylist for a very loose wave perm. This is a low-commitment way to try out some texture without going all-in right away. This style isn't necessarily what you think about when you think of a classic perm, but this modern iteration is much more accessible!
4. Tiny Curls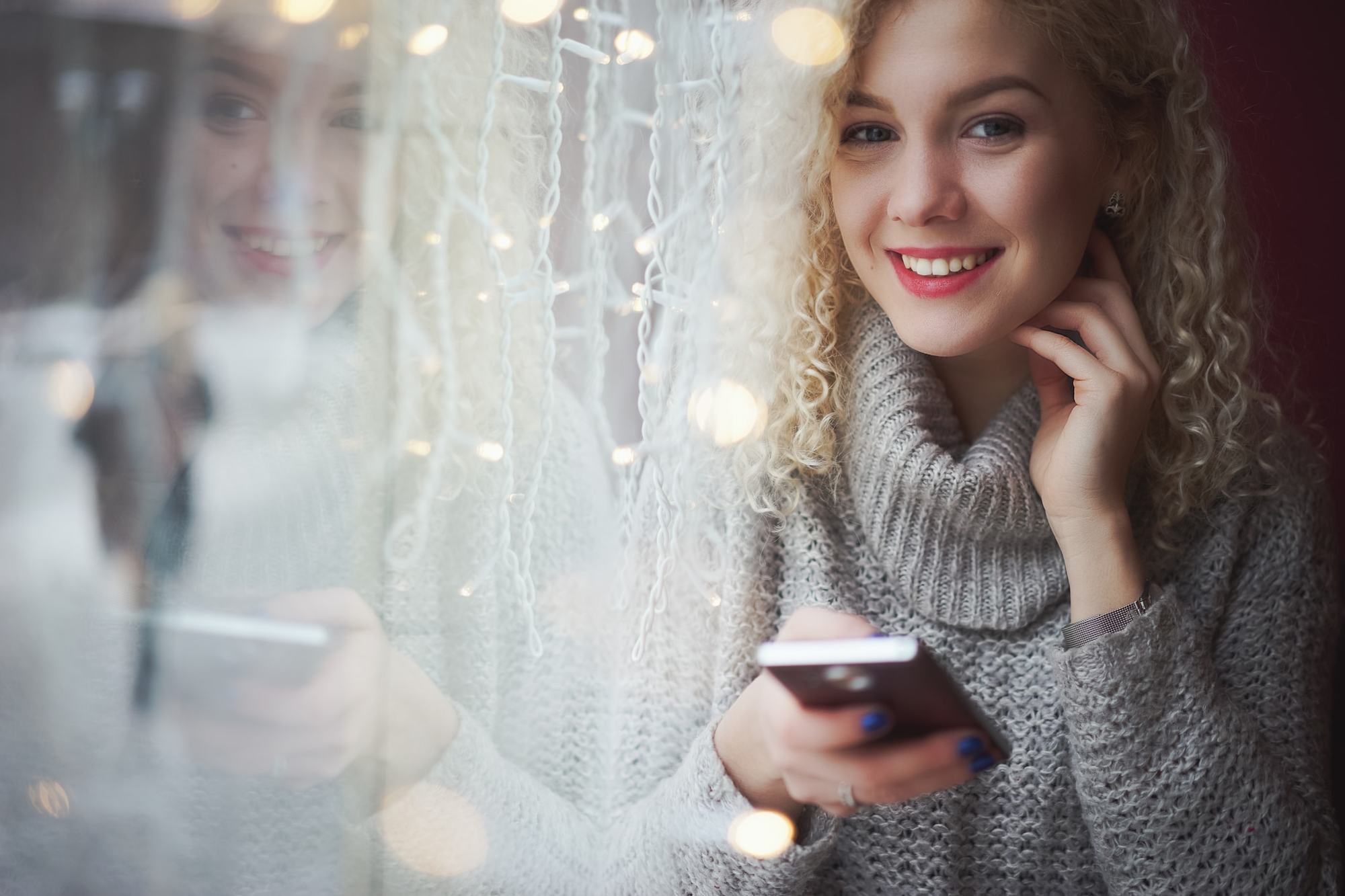 Consider a perm with teeny tiny curls. This unique style is soft and low-key while still giving you that added texture. It's also a great way to mimic a natural curl pattern that often matches this super small corkscrew shape.
5. Pop of Red
This bold pop of red velvet hair color will draw attention to your curls in the best way. Keep your color vibrant for as long as possible by using Love Beauty and Planet Blooming Color Murumuru Butter & Rose Sulfate-Free Shampoo and Conditioner.
6. Oversized Curls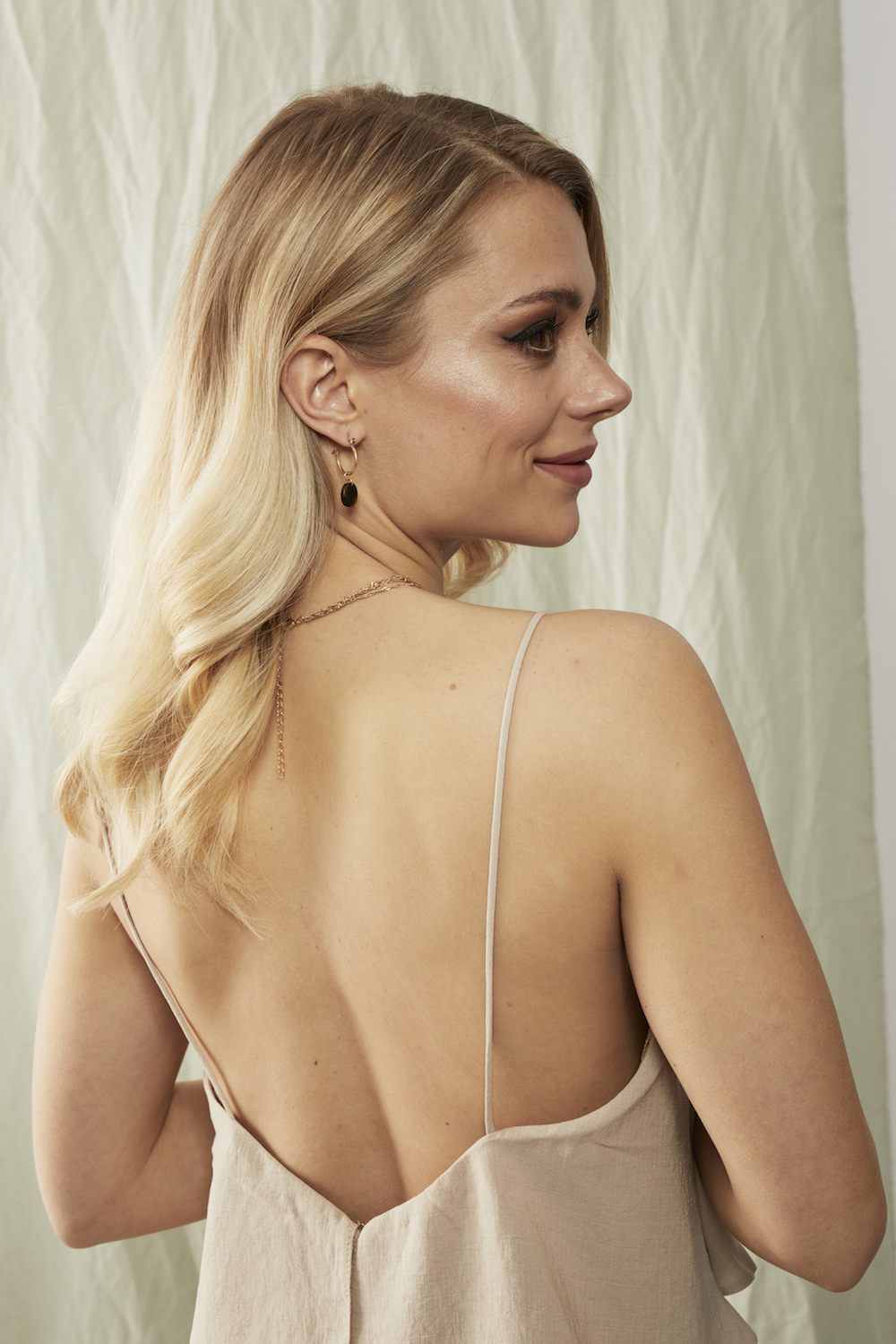 When most people picture perms, they picture a head full of tight curls, but there are other options too! Try these oversized curls for a slightly softer look. This allows you to get in on the perm trend without committing too hard to a super curly style.
7. Voluminous Curls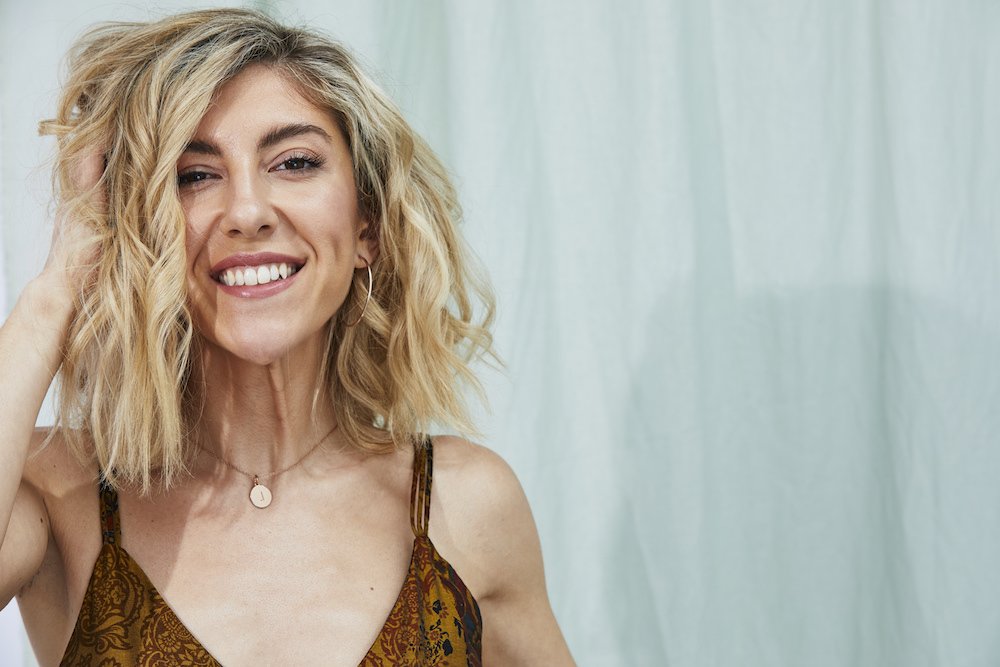 Speaking of which, you can also consider a super voluminous look by opting for high-volume curls. This look is all about height and dimension and is not for the faint of heart. Add some extra volume by using a teasing comb to add height to your roots.
8. Ombré Perm
Get in on two trends at the same time by opting for a long perm broken up by a beautiful and slow ombré. This soft transition draws even more attention to your curls for a truly spectacular look.
9. Fake Natural Perm Hairstyles
It's easier to fake natural curls than you might think. Faking a natural curl pattern is all about the right-sized curls and making sure that some curls move in one direction while others move in the other.
10. Spiral Curls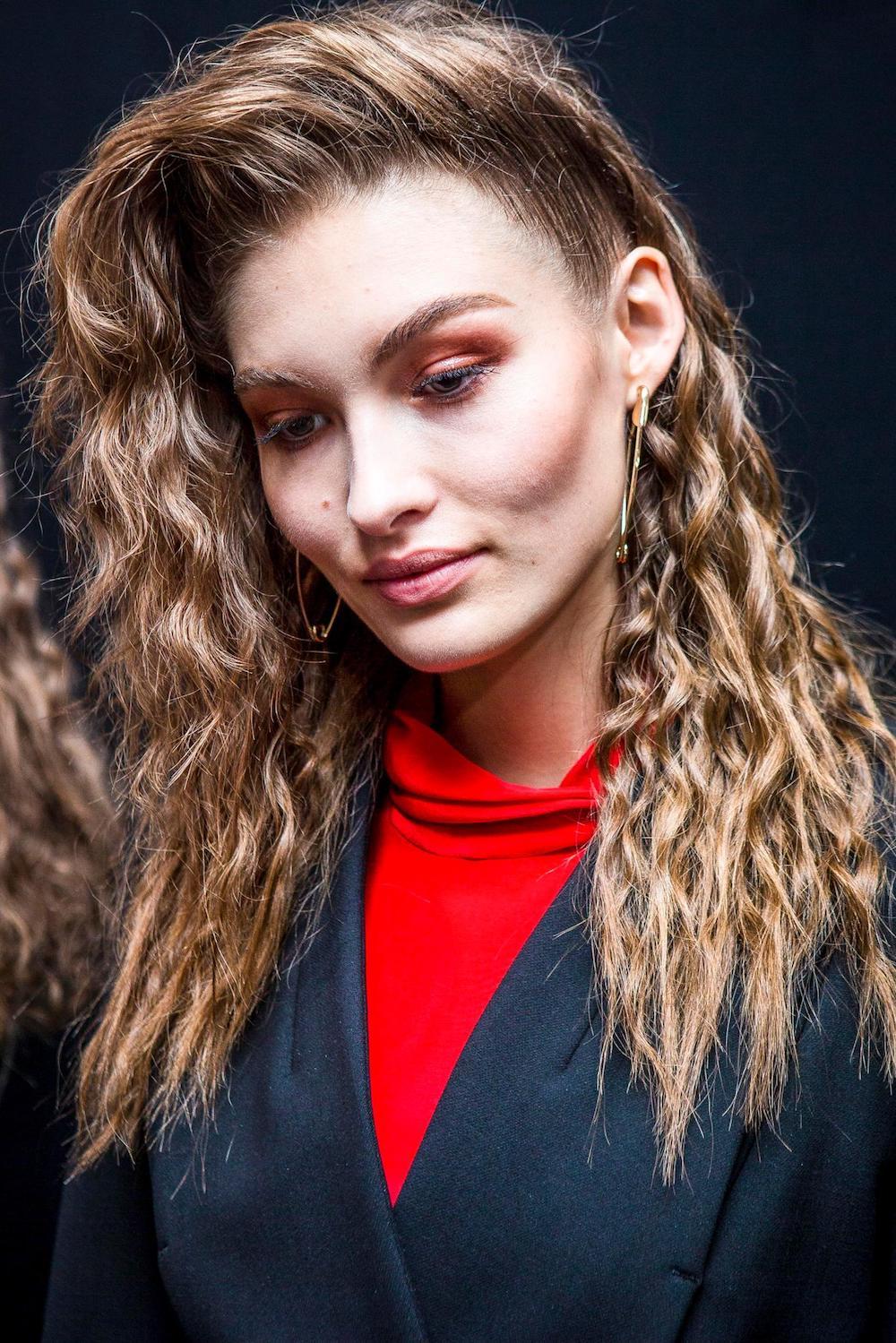 Guarantee a good hair day every day by opting for the perfect spiral curl in your curly perm. These straight ends give your style an overall laidback look. It also adds a beach-like effect to your style!
11. Wear Them Loose
Loose curls get a beachy upgrade when you leave the curls straight at the very bottom. This is the secret to permanent beach waves! The great thing about this style perm is that it works well with a range of hair lengths!
12. Long, Loose Curls
Perms work for hair of almost any length and can add some major volume to the top of a long style that might otherwise get weighed down. Maintain your long strands without losing any volume with a super voluminous style.
13. Textured Perm Hairstyle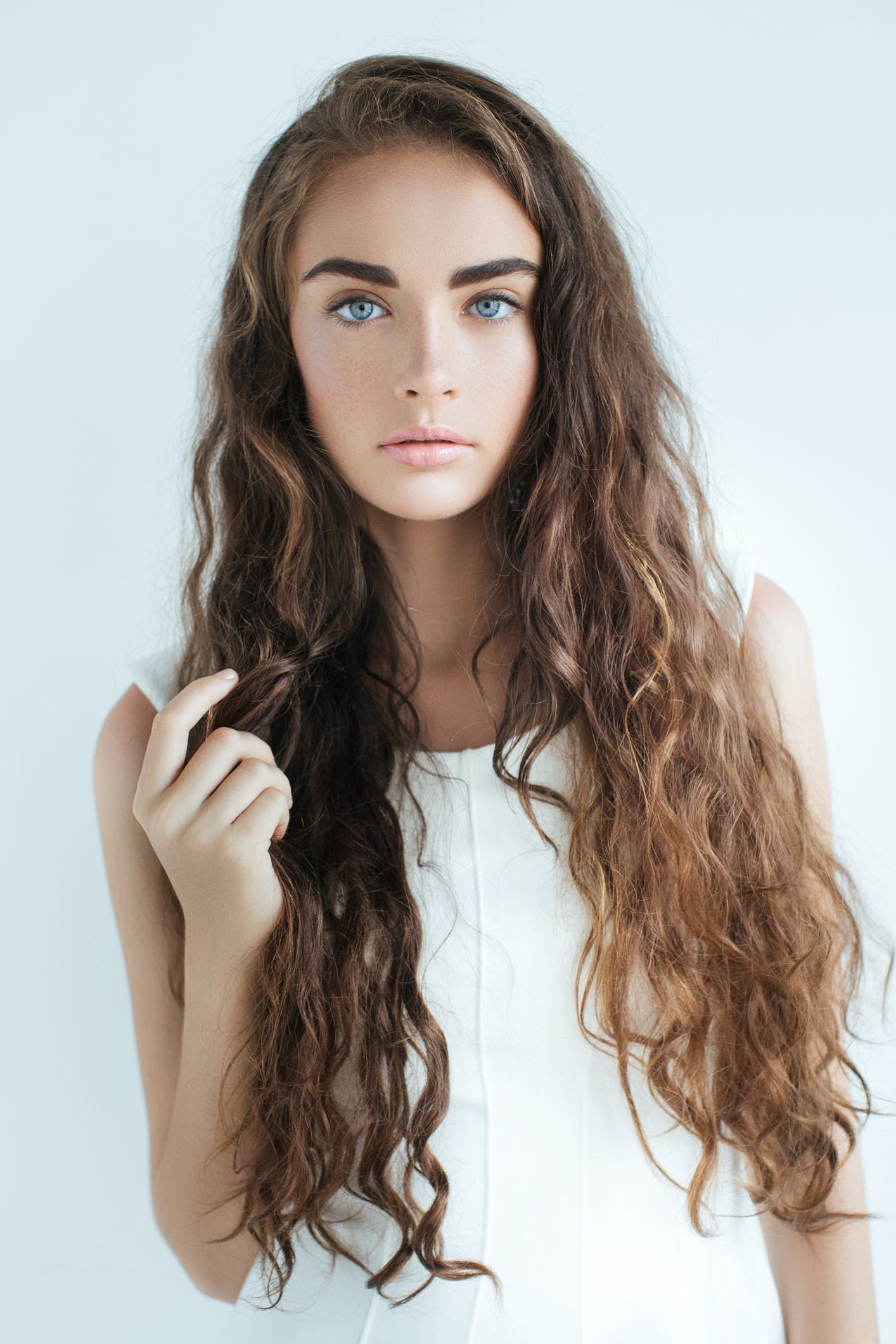 Incorporate some texture into your curly perm by going for a frizzier style. These small curls look very natural when worn frizzy like this. Skip the hair products and let your perm do all the talking with this naturally curly-inspired style!
14. Brushed-Through Curls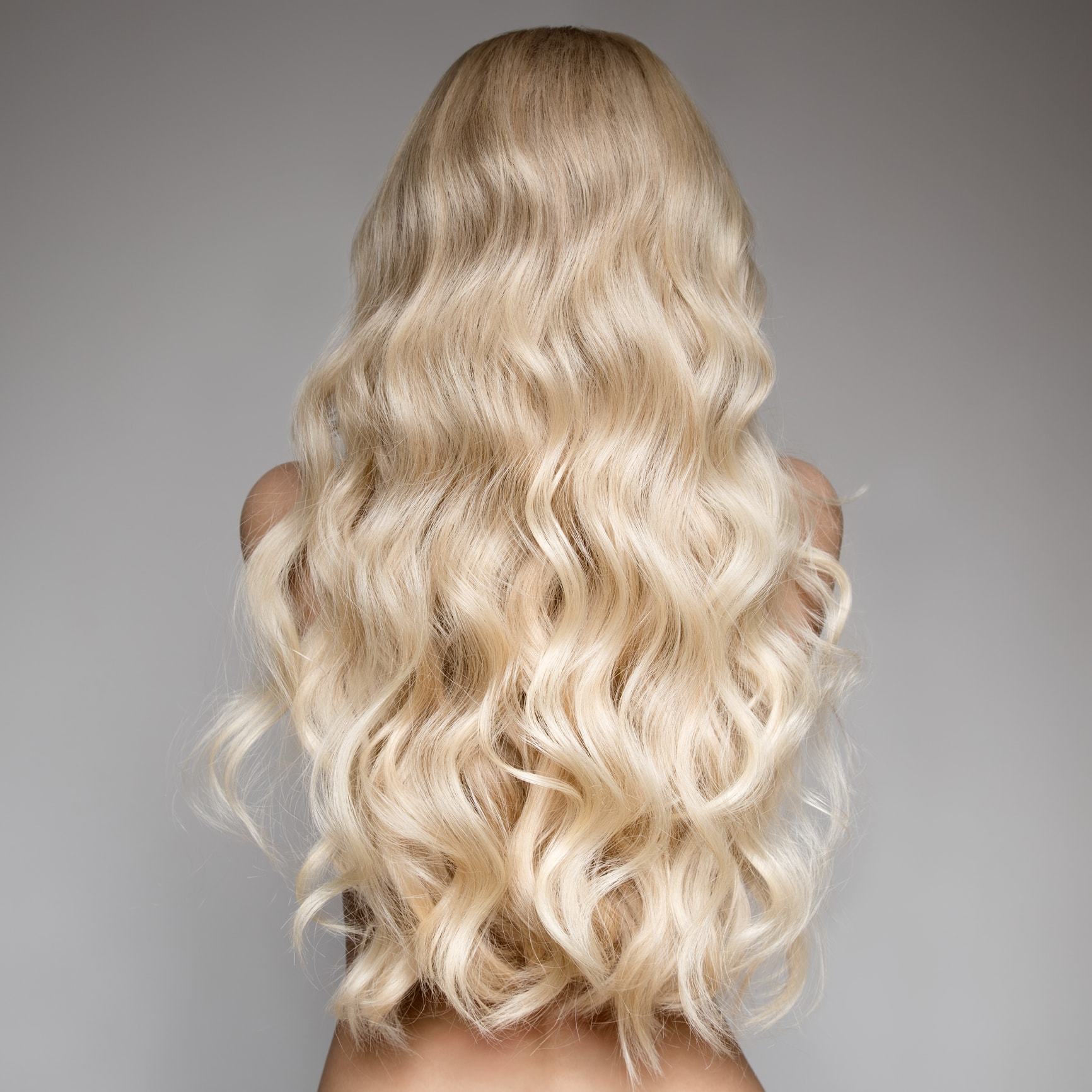 Use a comb or a hairbrush to brush through your curls for an Old Hollywood wave effect. This style is proof that perms are as versatile as they seem! Add a shine serum after brushing out your curls for a super sleek finish.
15. S-Curls
Go for high-shine S-curls by running Nexxus Clean & Pure Nourishing Detox 5-in-1 Invisible Hair Oil through your perm. This hair oil is the secret to super soft, shiny curls every time. The high-shine finish is absolutely magazine worthy.
16. Perm Hairstyles: Undefined Waves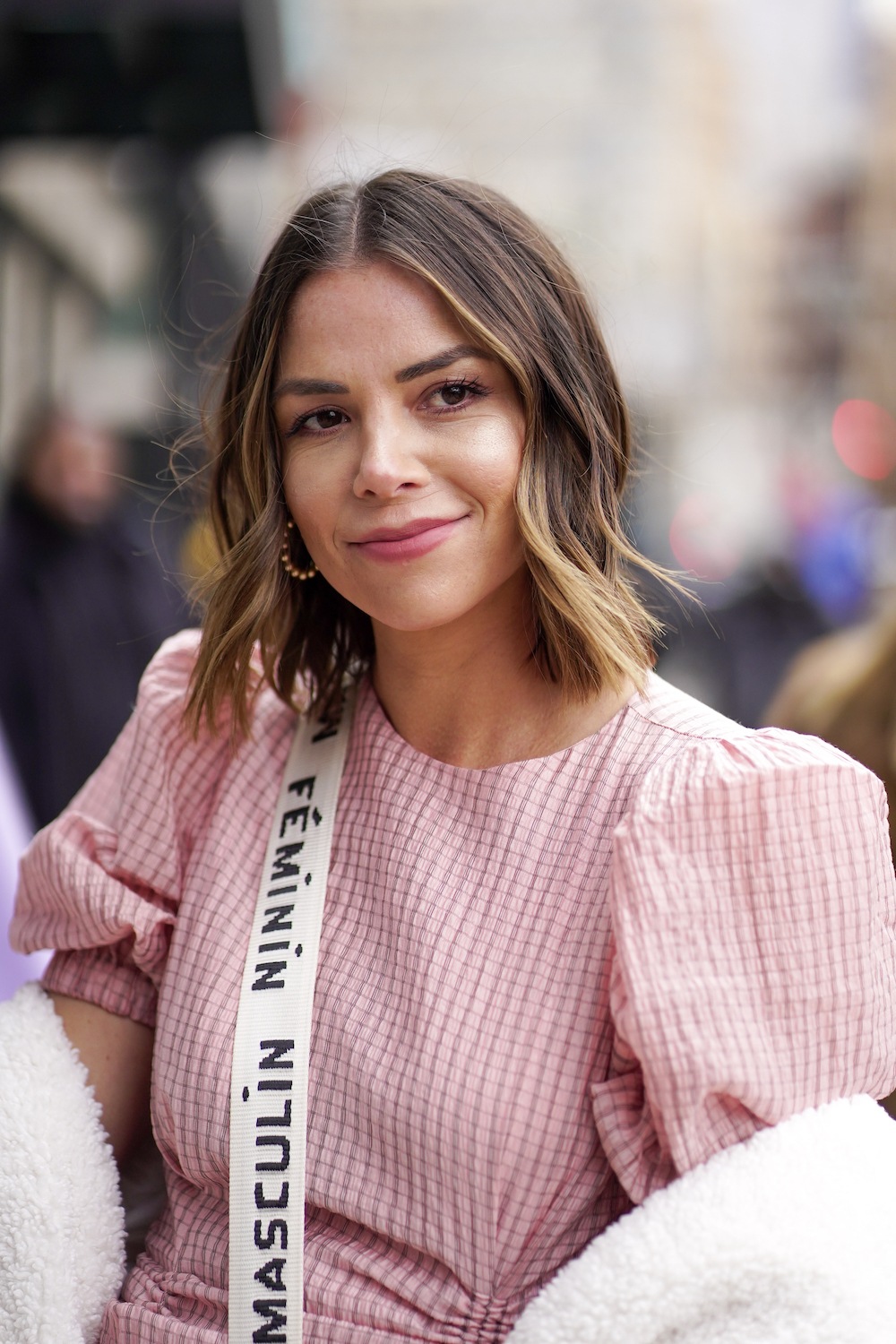 Wear your curly perm short and loose in this chic undefined bob. We love how undone and soft these waves are. They're barely there! This wave pattern also creates a contoured effect and highlights your unique bone structure.
17. The Beach Wave
Get a beach wave perm for sea salt-dipped hair all year round. This look is natural and easy and one of our favorites in the collection! Skip the hair product and let your naturally beachy look do all the talking.
18. Built-In Volume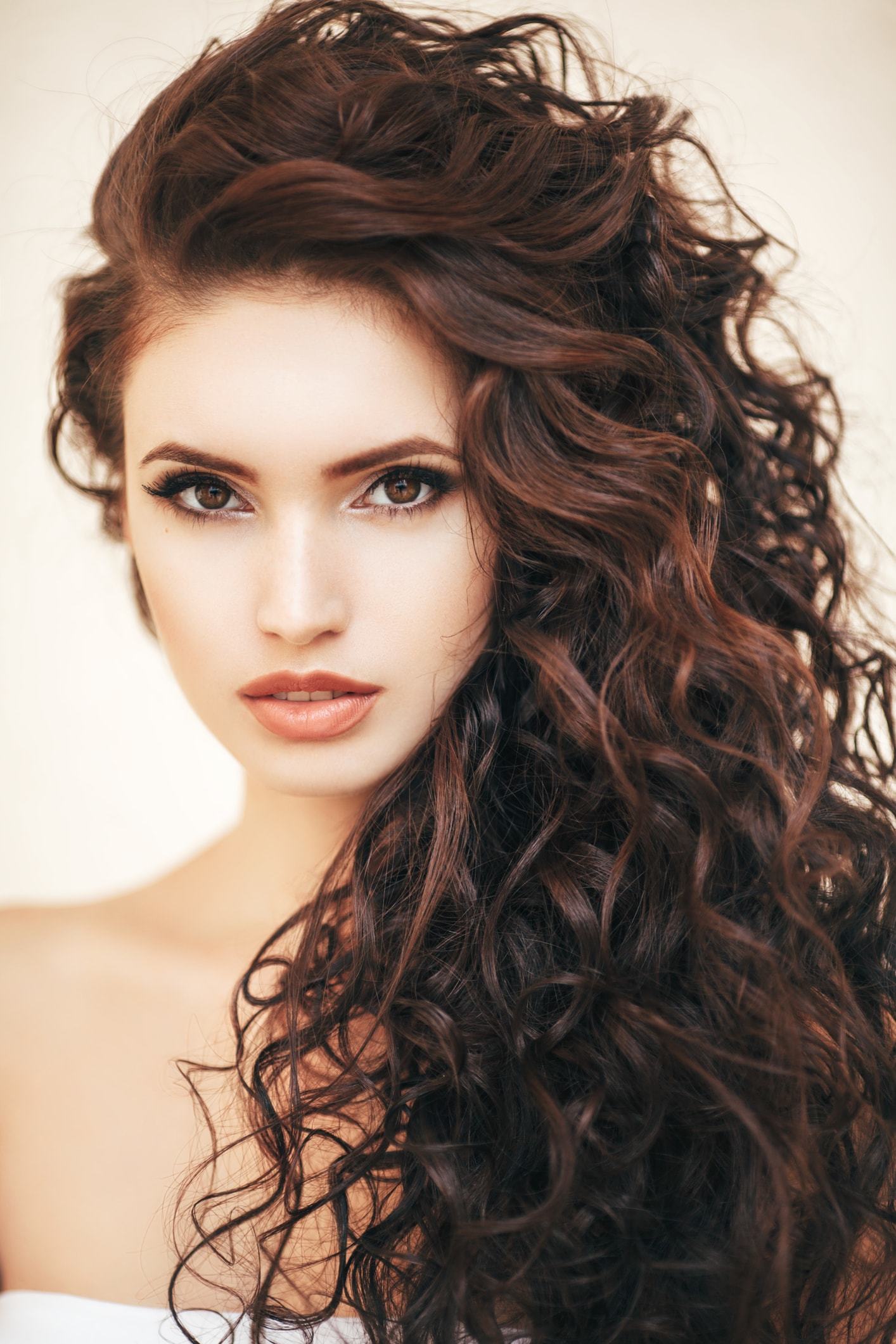 Volume is definitely a major key characteristic of any curly perm, and this style is no different. It capitalizes on a unique horizontal volume for a particular kind of lift. This style is proof that curly hair really requires its own language!
19. Caramel Highlights
Wear your curly perm long and loose, with just a touch of caramel highlights scattered throughout. This will add dimension and movement to your curls! This is a prime example of using highlights to add instant dimension to your strands.
20. Brushed-Out Bob
Give your bob an extra bit of volume by running your comb through the length of your curly perm. Use your comb to gently tease your curls for even more volume at the roots and throughout your curls!
21. White Blonde
Pair your brand-new texture with this white-blonde hue. This light shade of blonde is icy and cool in the best way! We love how this style works with pale skin and know that it would create the coolest high-contrast look on darker skin tones as well!
22. Tight Curls
This super tight perm is one of the easiest ways to fake natural curls. You'll even fool the girls with natural curls with a perm like this! Skip the harsh part and pull your curls over to one side to mimic a naturally curly style.
23. Fire Engine Red
Try a super unique look and pair fire engine red strands with a tightly curled perm. These spiral curls make a major statement that's only magnified by the fire engine's red hair color.
24. Loose Curls
Not all perms were created equally! Try a looser option for a more laidback, low-commitment look. This is a softer and more casual alternative to a classic perm.
25. Long, Loose Curls
Put your curling iron away for the duration of the season and opt for a long loose perm instead. A perm like this will save you tons of time in your haircare routine.
26. Soft Waves
Opt for soft waves instead of tight curls for a slightly more laid-back look. This style is ideal for both women with thin and thick hair types. We love how the length of this haircut gently pulls the curls down for a wavier effect.
27. Highlight Your Curls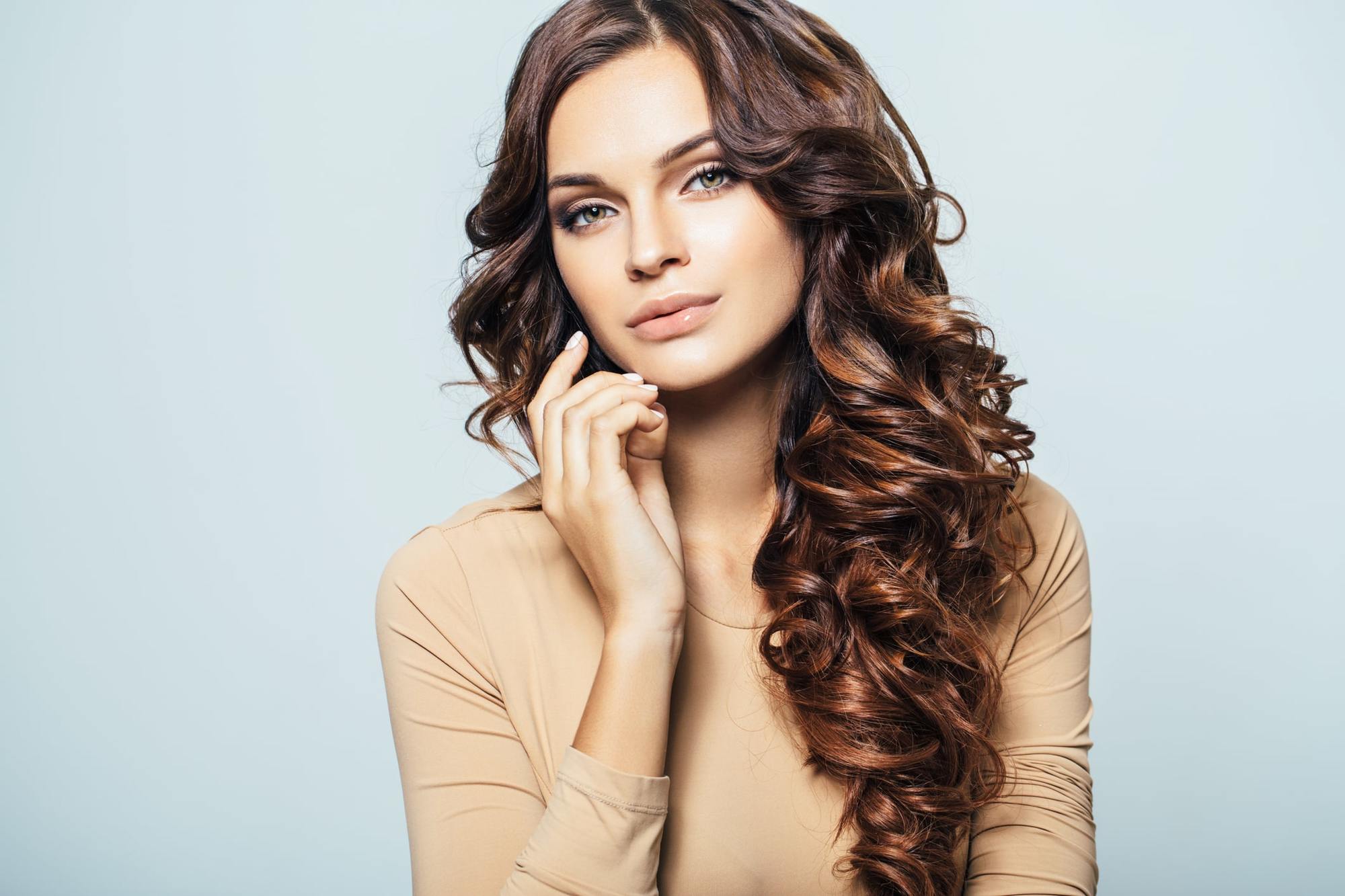 Highlight your new texture with light-catching strands of caramel hair color. This color pattern mimics the way the sun hits your hair for a truly natural look. Talk to your colorist about placing the highlights in a place where the hair naturally catches the light.
28. Voluminous Curls
Perms are a great way to add some instant major volume to your hair. Ask your stylist to focus the volume at your roots for a super voluminous style. This is a well-kept industry secret for creating the illusion of fuller hair!
29. Irregular Curls
Irregular curls will add loads of texture to any hair type! Ask your stylist to alternate the curl pattern so that each curl goes in an opposite direction for the last for an irregular and more natural look.
30. Retro Curls
These soft, brushed-out retro curls are the kind of curls we can get behind. This vintage-inspired look is chic and romantic and looks beautiful with this mid-length style. Opt for face-framing layers to create this rounded style.
31. Tight Curls
When in doubt, opt for a classic look. It doesn't get any more classic than these tight curls. They mimic the pattern of natural curls perfectly. The secret is to have your stylist create an alternating pattern with your perm where each curl goes in an alternate direction!
32. Honey Blonde
This honey-blonde hue will complement your curls perfectly. The soft transition of different shades of blonde adds a romantic element to your strands. It's also the perfect way to add instant dimension to your style.
33. Medium-Sized Curls
Perms come in all shapes and sizes! We love this medium-sized style and particularly love how it looks on mid-length hair. Pair your fresh perm with this rich shade of chocolate brown hair color to make a major statement.
34. Cool Blonde
This cool blonde is icy and super on-trend this year! This blonde hair color is a vibrant and brightening hue; we love how it brightens every skin tone. Paired with a loose perm, this style gives a cool laidback style.
35. Long and Loose
This super-feminine ultra-classy look is one of our favorites in this collection. The super loose perm gives a ton of easy movement to your strands. This is another great example of the benefits of ditching the part and opting for voluminous roots instead.
36. Mega-Volume
Try these super small tight curls for instant mega-volume! Ask your stylist to cut layers into your hair to enhance the volume and add even more height to your look. The shorter the layers, the less weighed-down your hair will be!
37. Classic Curly Bob
Give the classic curly bob an instant makeover with these loose textured waves. Accessorize your strands or wear this look plain for a super cute look. Add this touch of texture to otherwise straight strands for an instant shift in perspective.
38. Long Light Curls
These long light curls are a cult classic for a reason. We love how this blonde hue works with these natural-looking curls. Use a comb to a brush to gently tease out the curls for more volume and a more natural look.
39. Blonde Highlights
Draw some attention to your new curls with these beautiful blonde highlights. This sun-kissed look is bright and beautiful! Focus the highlights around your face for an instant brightening effect.
40. Voluminous Brown Bob
A larger-sized curl on short hair is the best way to add some instant volume to a bob. We love how short hair adds even more personality to a perm! This throwback style adds a touch of vintage flair to your look!
41. Tight Ringlets
When you think of a perm, you probably think of classic tight ringlets like these! This one is a classic for a reason, and we can't get enough of these natural-looking ringlets. A rounded haircut adds even more volume to an already voluminous style.
42. Ombré Curls
Pair your curls with one of our favorite color trends of all time: ombré strands! Opt for two trends at the same time and mix the color with texture. We can't get enough of this dimension-filled style.
43. Light Brown Curls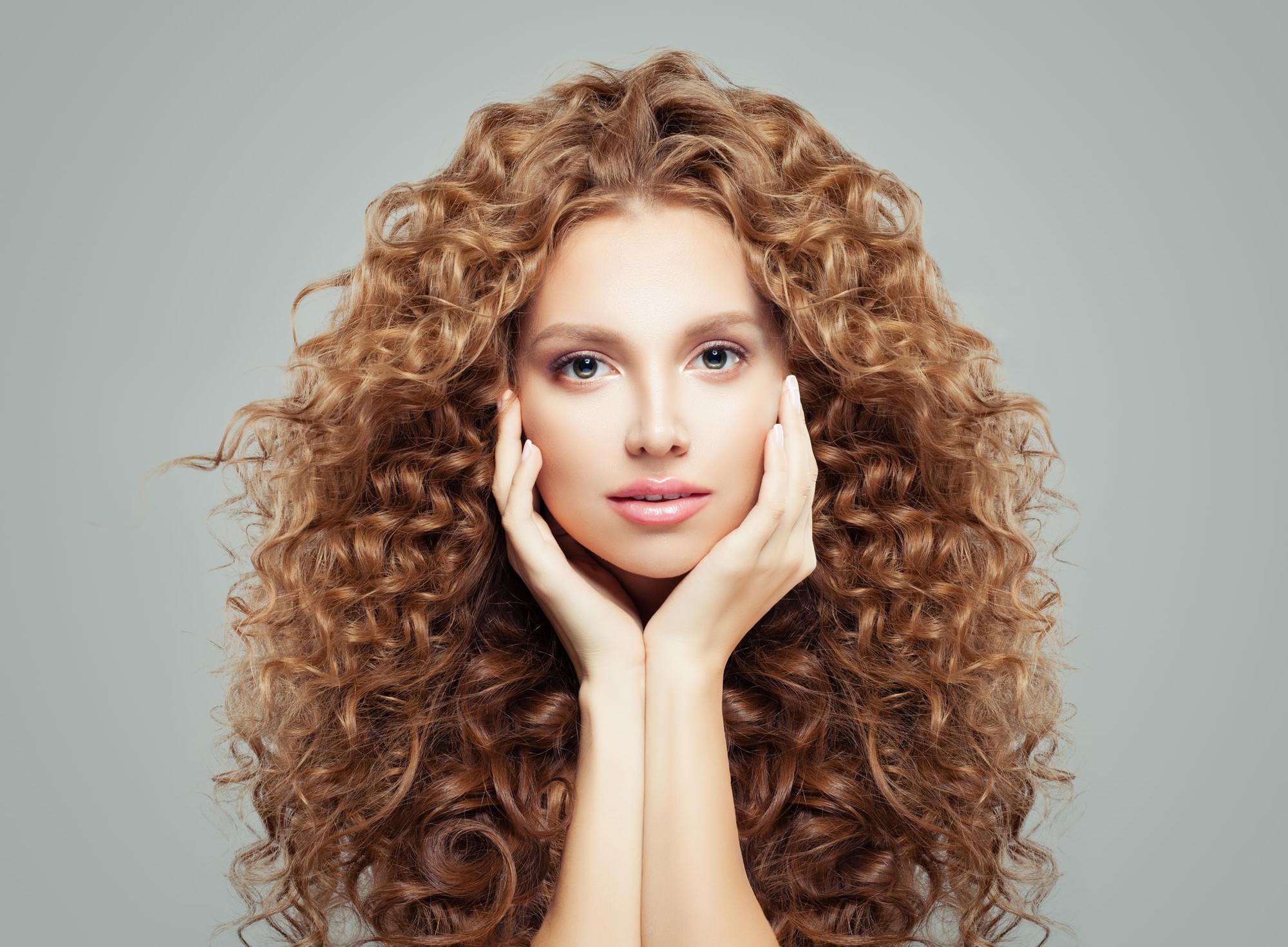 This honey-brown hue is eye-catching in the best way. Would you consider this unique shade of honey-brown hair color paired with bouncy curls? Flattering on a range of skin tones, this color will highlight your new curls instantly!
44. 80s Revival
There's nothing we love more than a set of curly bangs. Many curly-haired women think they can't wear bangs, and those considering a perm might feel the same way. This image proves that's not the case!
45. Easy Curls
Not yet sold on the perm? These curls are loose and simple and will keep you within a short range of your comfort zone. Ideal for anyone who is hoping to add more texture to their hair without jumping into the deep end, this is a great beginner's step into the world of perms!
46. Pink Curls
These pink curls sit squarely in the punk rock camp. Make a bold statement with this beautiful shade of pink hair color. Curly hair and bright pink color offer the coolest effect possible.
47. Lengthy Lob
Try a mid-length cut with a fresh loose perm hairstyle for a classy and mature look. This slightly longer bob – a lob – gives you that edgy short haircut while still giving you the length you crave.
48. Curls for Days
Gather your curls up into a high ponytail to show them off! This perm hairstyle mimics the curl pattern of a naturally curly girl. Wear your curls up for a change of perspective!
49. Honey Hues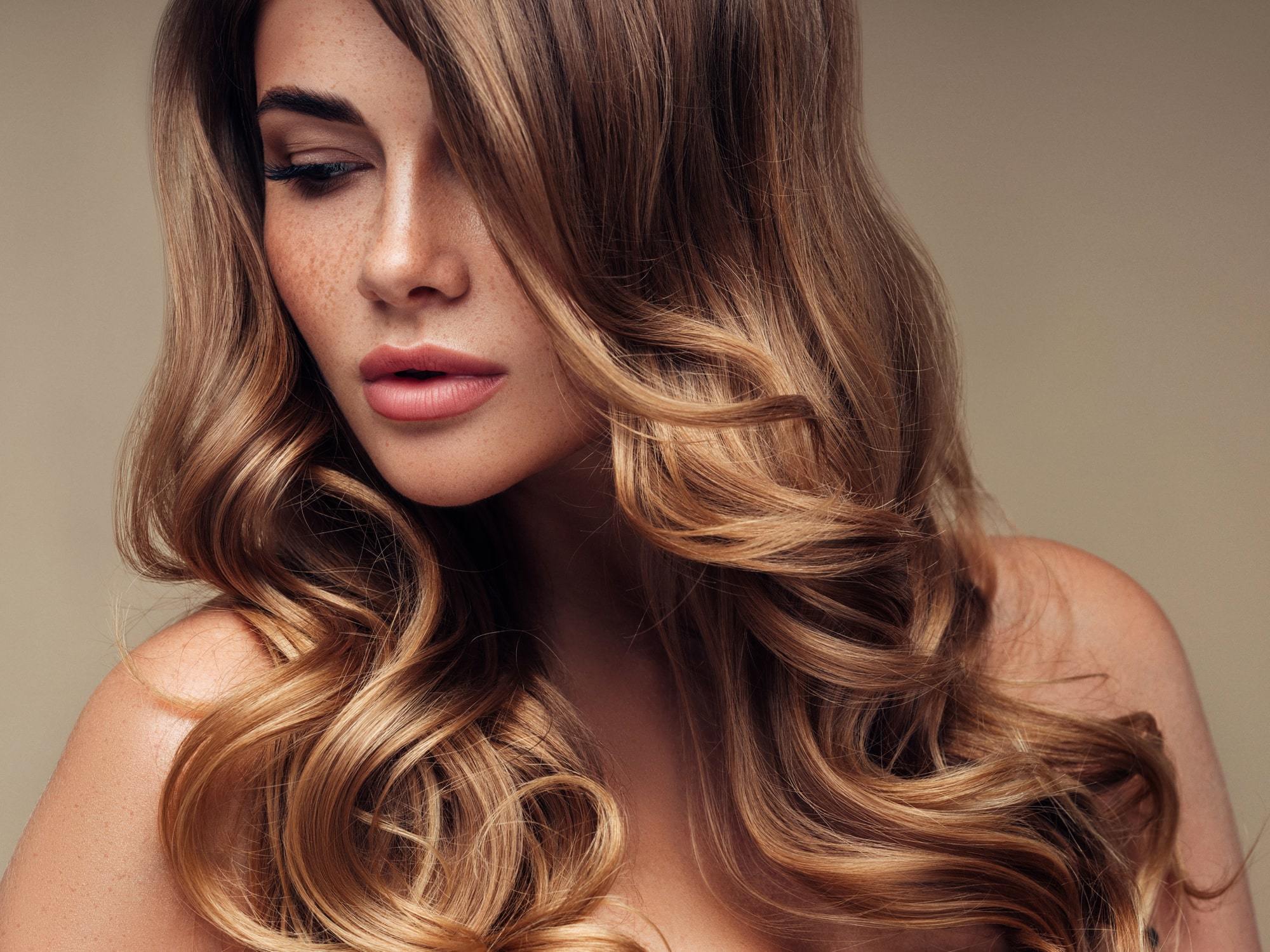 Pair a new perm with a fresh dose of color and opt for this beautiful honey-blonde hue. It's soft and romantic in the best way. Add a touch of hair oil for a super glossy finish that will turn heads every time!
50. Classic Curls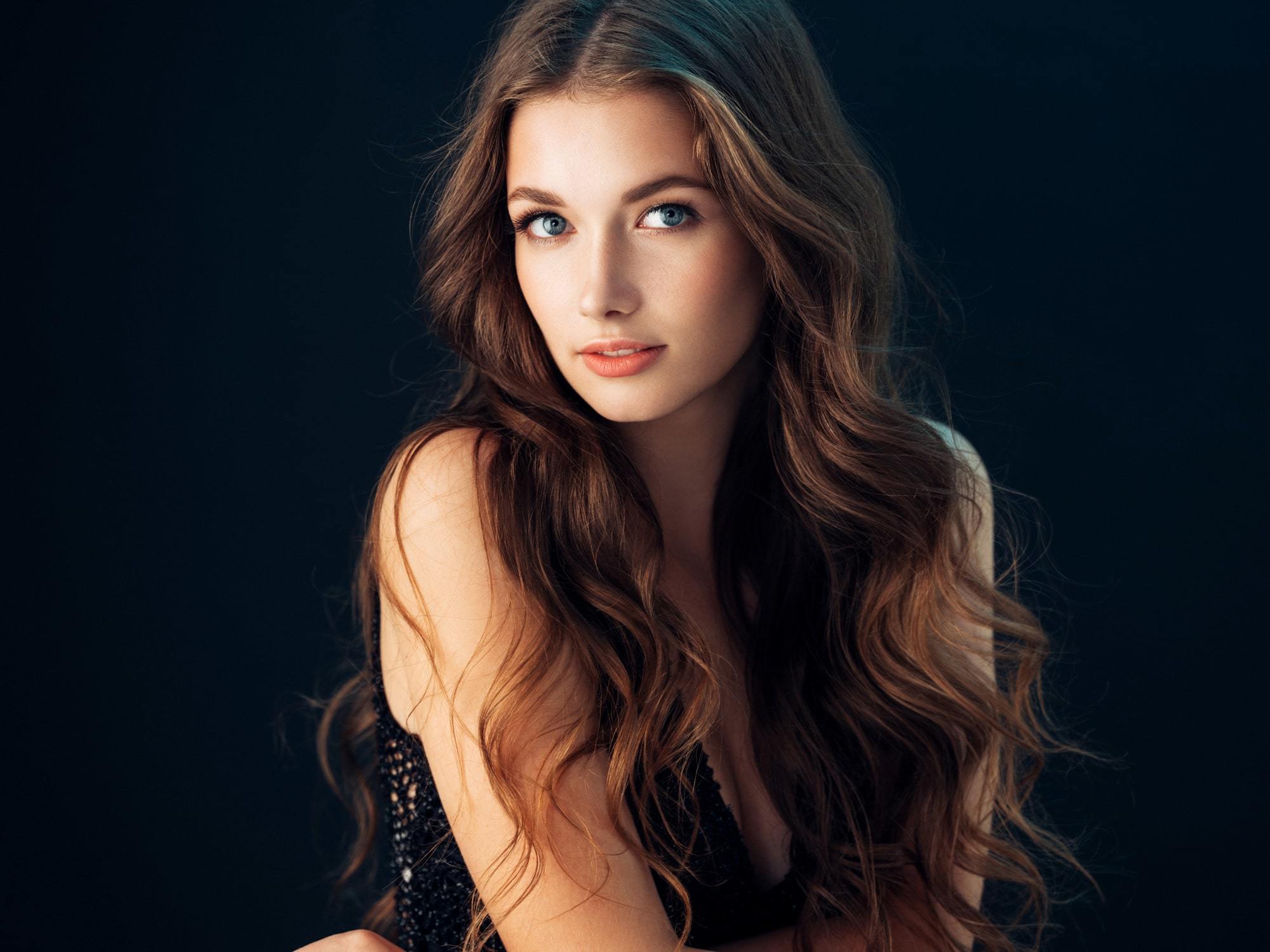 These classic curls will have you feeling like a movie star. Combined with a length of this style, you'll feel red carpet-ready in no time. Paired with a center part, this style is cool and fresh in the best way.
51. Deep Brown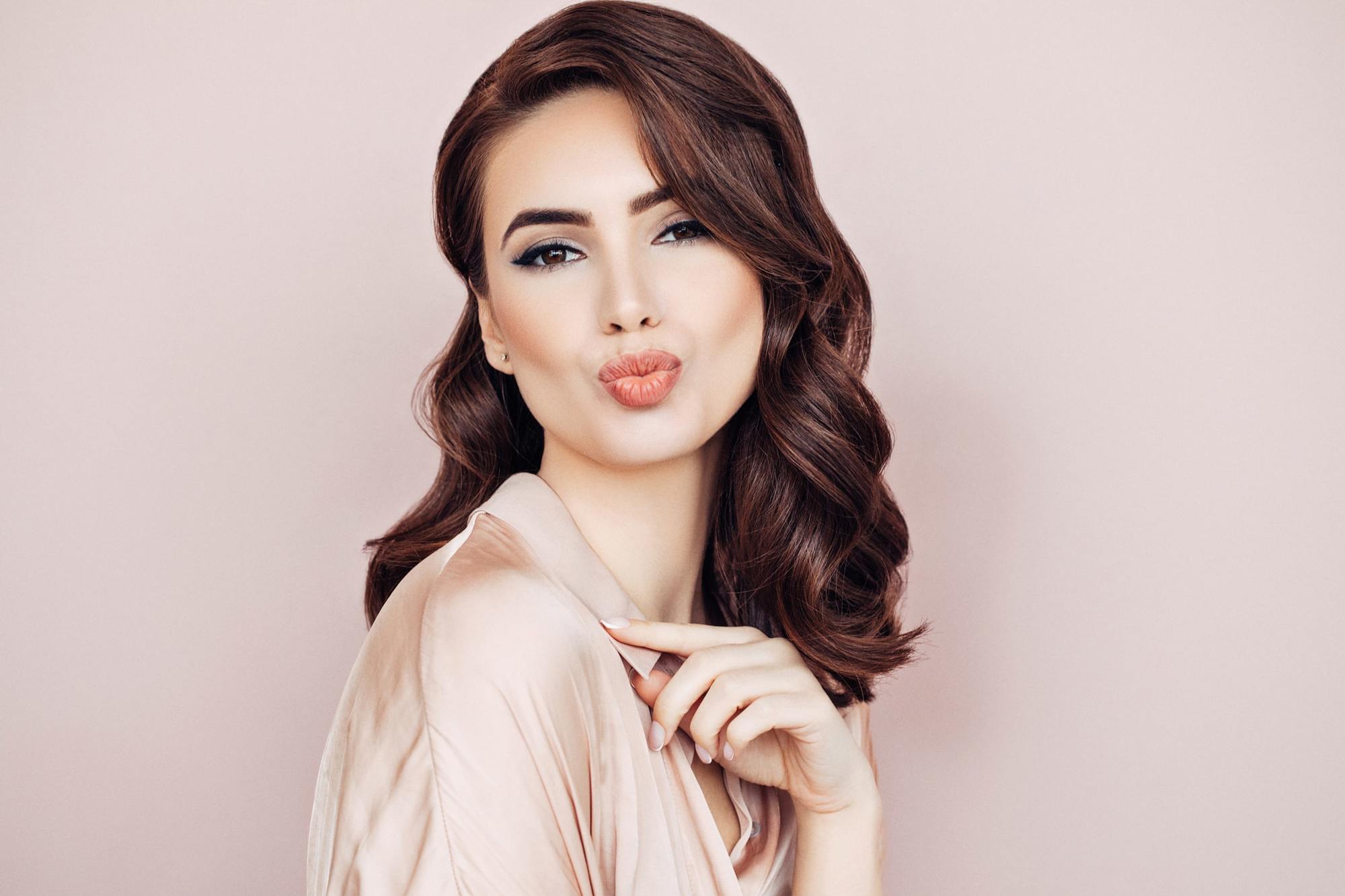 Show off your new curly perm hairstyle texture with this beautiful shade of deep brown hair color featuring subtle red accents. This shade is vibrant and brightening in an unexpected way!
52. Rooted Curls
Rooted color will add instant depth to a curly perm and will give the illusion of thicker hair! It's also super flattering on natural brunettes who are craving a pop of lighter color.
Are you thinking about getting a perm hairstyle? Be sure to snap a picture and tag us @AllThingsHairUS to show us your perm hairstyle results!
Prev Article
Next Article
Article
Fun Curly Hairstyles to Try Out for Formal Occasions
Curly hairstyles you can rock at your next party.
See article
All Things Hair on Instagram