Your Guide to Natural Hair Textures for Types 3 and 4
Your official hair type guide.
Have naturally curly hair and don't know about natural hair textures? It's not too late to learn. Not all-natural hair textures are the same and it's important to identify what type of curl pattern and texture you have so you know how to care for and style your hair.
With so many different natural hair textures out there, you might not know where to begin. To help make the process a bit easier, we've decoded the different textures of natural hair.
Natural Hair Textures 101: Here's How to ID Your Curls
Learn more about the different natural hair textures and their type name to help identity which is yours:
Type 3A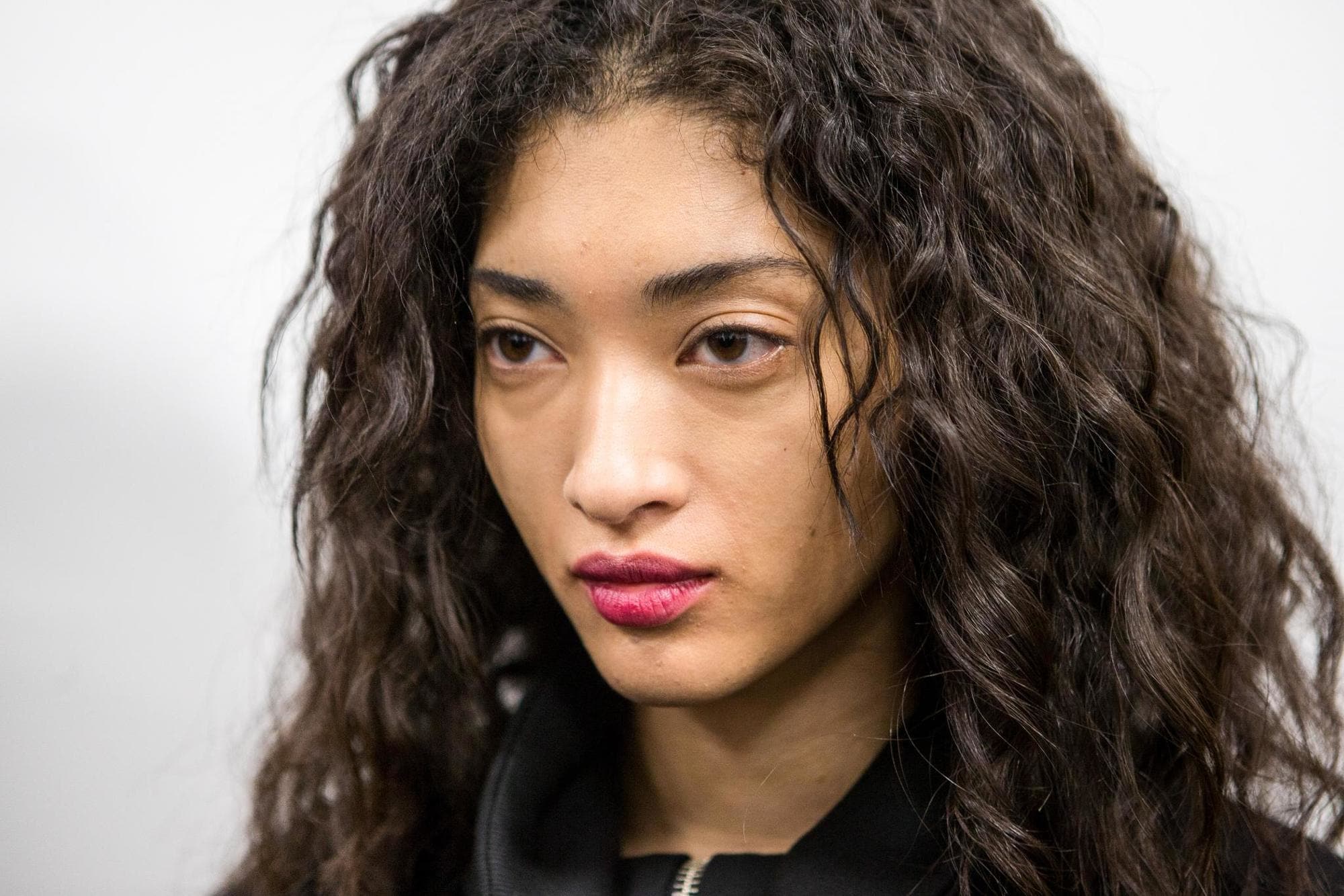 Natural hair textures that fall under the Type 3 hair category generally tend to have a definitive S-shape curl pattern. The model above has a great example of a 3A  hair type. Her springy, loose curls have a distinct silhouette and are super shiny.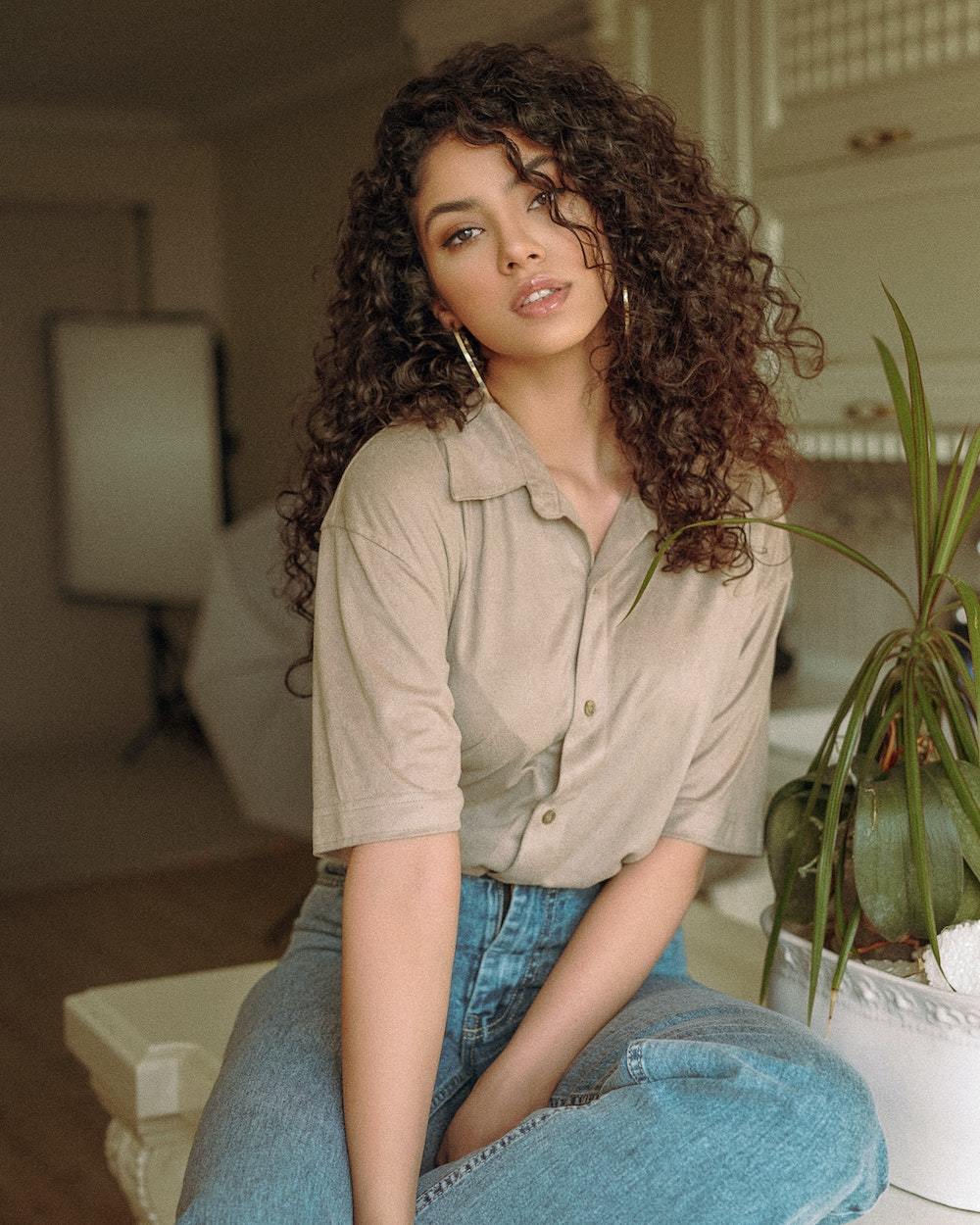 Like all-natural hair types, hydration is key. Moisturize and style 3A natural hair patterns with a lightweight conditioning cream like SheaMoisture Coconut & Hibiscus Curl & Style Milk.
This formula will help you maintain hydrated and defined curls.
Type 3B and C
Natural hair textures that fall under the 3B and C categories range from beautiful bouncy ringlets to tight corkscrews as shown in the picture above. Since type 3B and C hair has a lot more body to it, it is more susceptible to tangles and dryness.
On this hair type, use a cleansing conditioner like Suave Moisturizing Curl Conditioner.
Formulated with ingredients that pack a punch, this sulfate-free cleanser works to refresh, detangle and hydrate 3B/3C hair, in addition to other natural hair textures.
Type 4A
Have you got a head full of tight coils? Then you fall into the 4A category. The Type 4 family can be characterized as the driest texture, as sebum from your scalp has a harder time traveling down your hair strands since your hair is so tightly coiled.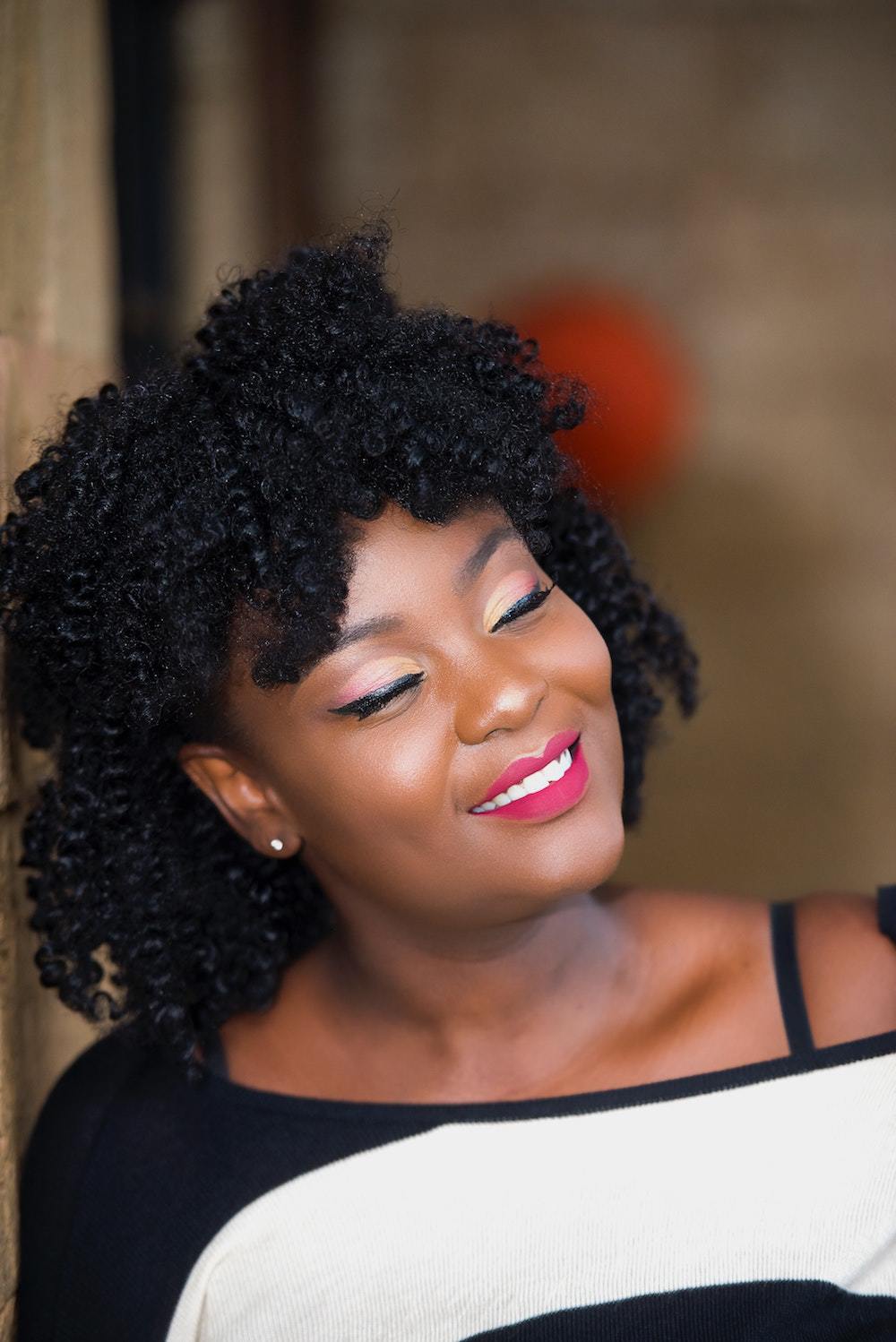 With Type 4A hair, coils still have a visible curl pattern, just like this above model has. As you can see, her curls are dense, tightly curled, and smaller in width. To care for this hair type, be sure to add a moisturizing shampoo and conditioner into your routine.
Use Suave Luscious Curls Shampoo and Conditioner for moisturized hair. This duo is also formulated with an amino acid complex, which helps strengthen your hair to prevent breakage.
Type 4B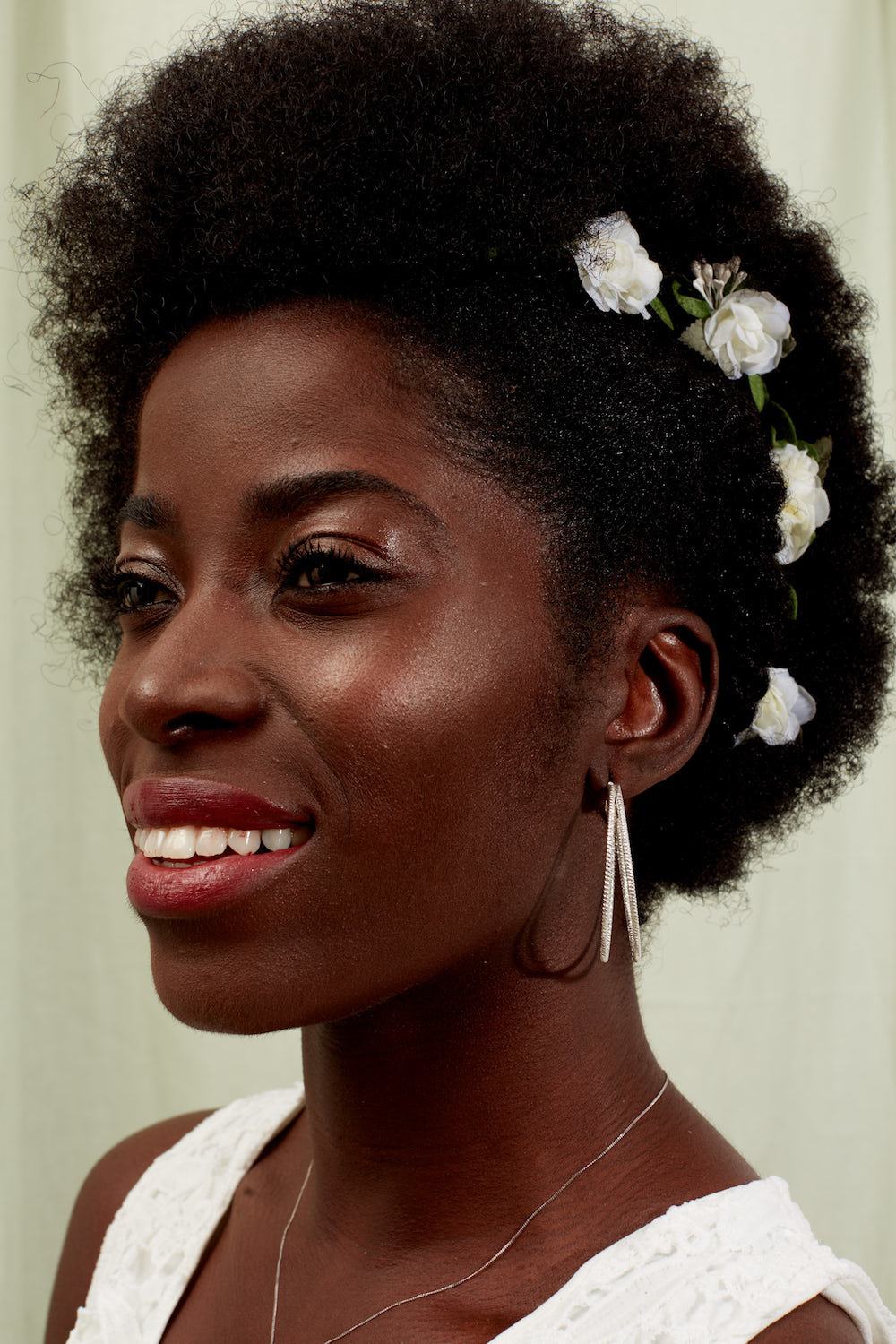 In this example, this model's curl factor is less noticeable and has more of a Z-shape to it, which you can tell by the sharp angles and way the hair bends. This shape can make 4B hair appear to look much shorter than it is (which is known as shrinkage).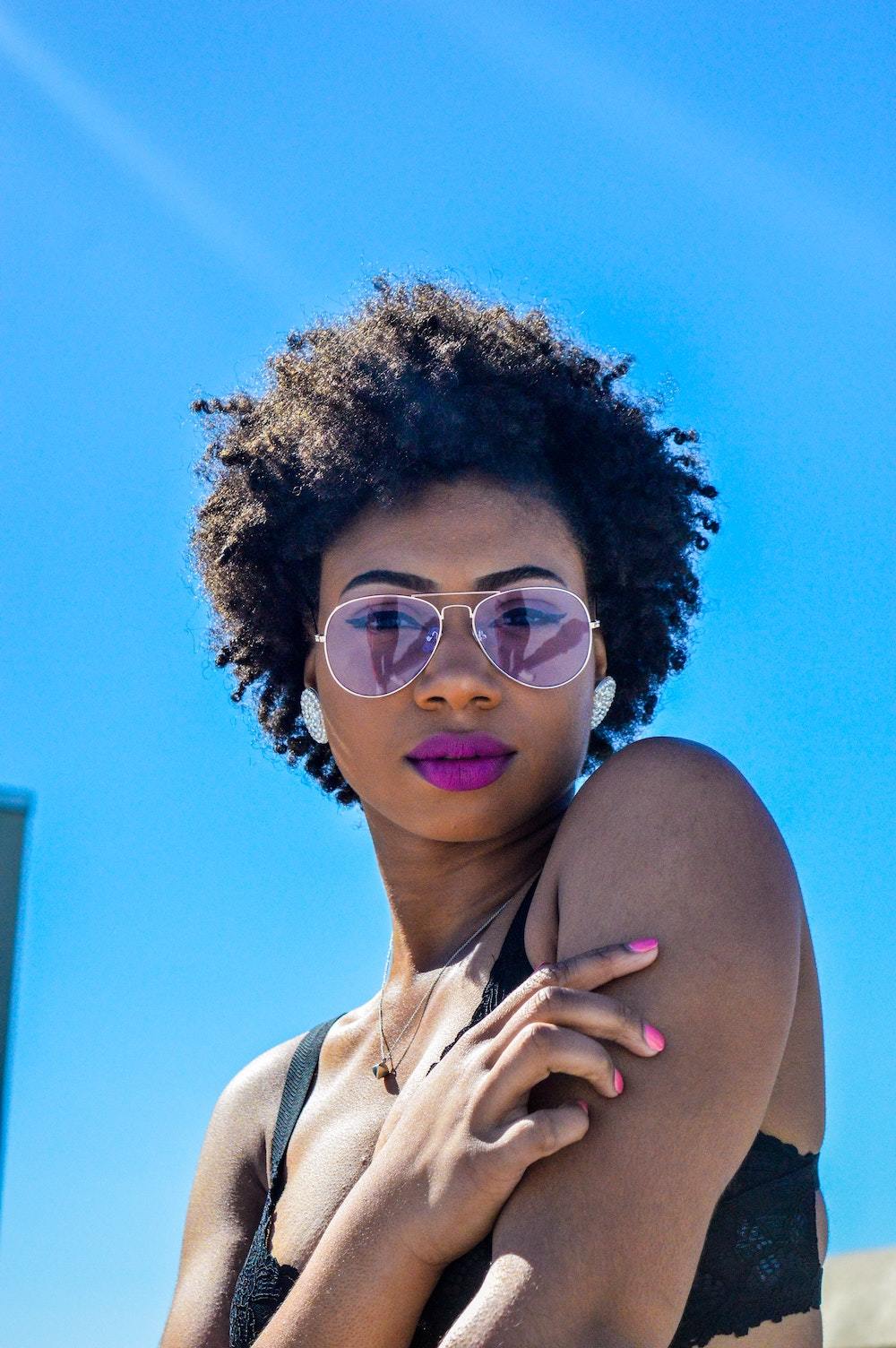 While different natural hair textures may not experience as much shrinkage, you can either choose to embrace it or try out curl-stretching natural hairstyles. Our favorite? Twist-outs and flat twist hairstyles.
Type 4C
If you have Type 4C hair, then your strands are likely to be coarse with lots and lots of Z-shaped strands that are densely packed together, which can make it hard to tell what curl pattern it is.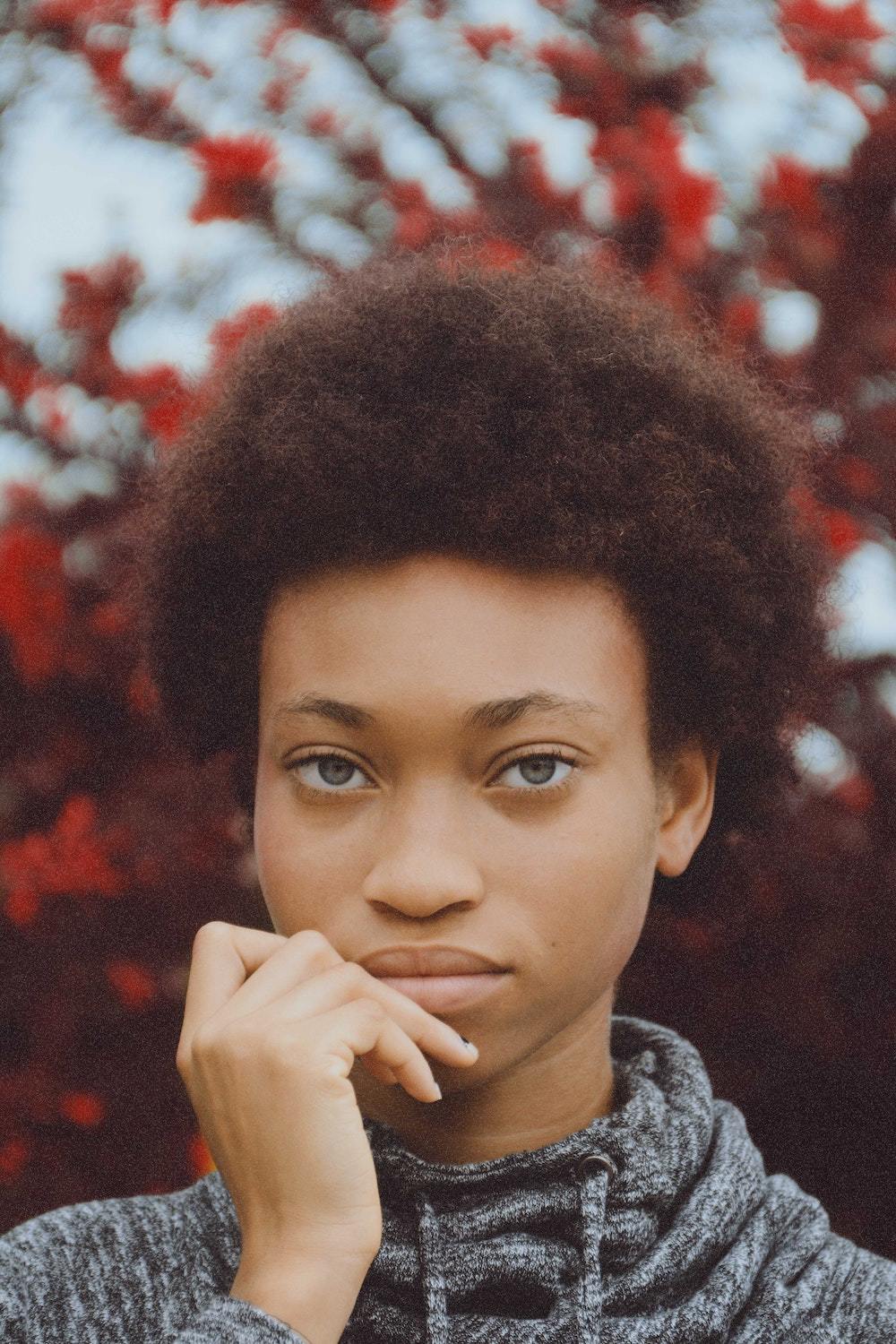 Following the LOC method (liquid, oil, and cream) will help nourish this hair type.
Begin with a liquid-based leave-in conditioner like Suave Cream Detangler Spray, then follow up with an oil of your choice (we like coconut oil), then seal with a cream-based product—this can be one of your favorite hair moisturizers or something you created on your own.
Now you've got the low-down on natural hair textures, types 3+4. Once you determine which type your curl pattern fits best, it'll be much easier to style and care for!
Prev Article
Next Article
Article
Natural Hair Tips: Caring for the Crochet Twist and Other Protective Styles with Daven Mayeda
A renowned pro stylist gives us tips on how to have fun with your crochet twists.
See article
All Things Hair on Instagram