17 Professional Haircuts and Hairstyles for Men for 2019
Professional styles fit for a true boss.
Keeping your style SFW, or "safe for work," can be more difficult than it seems, especially if you're in a really strict office environment. While creativity and individuality are celebrated more than ever before, there are still a few hairstyles that are frowned upon in corporate settings.
Well, if you're having trouble with styling your locks into an office-approved 'do, look no further, because we have the solution for you: These SFW professional haircuts for guys are the freshest, cleanest cuts you can wear to work and even for after-office drinks! If you're looking for a style that screams "boss," then check out some of these inspirational looks to get you started:
1. Classic Fade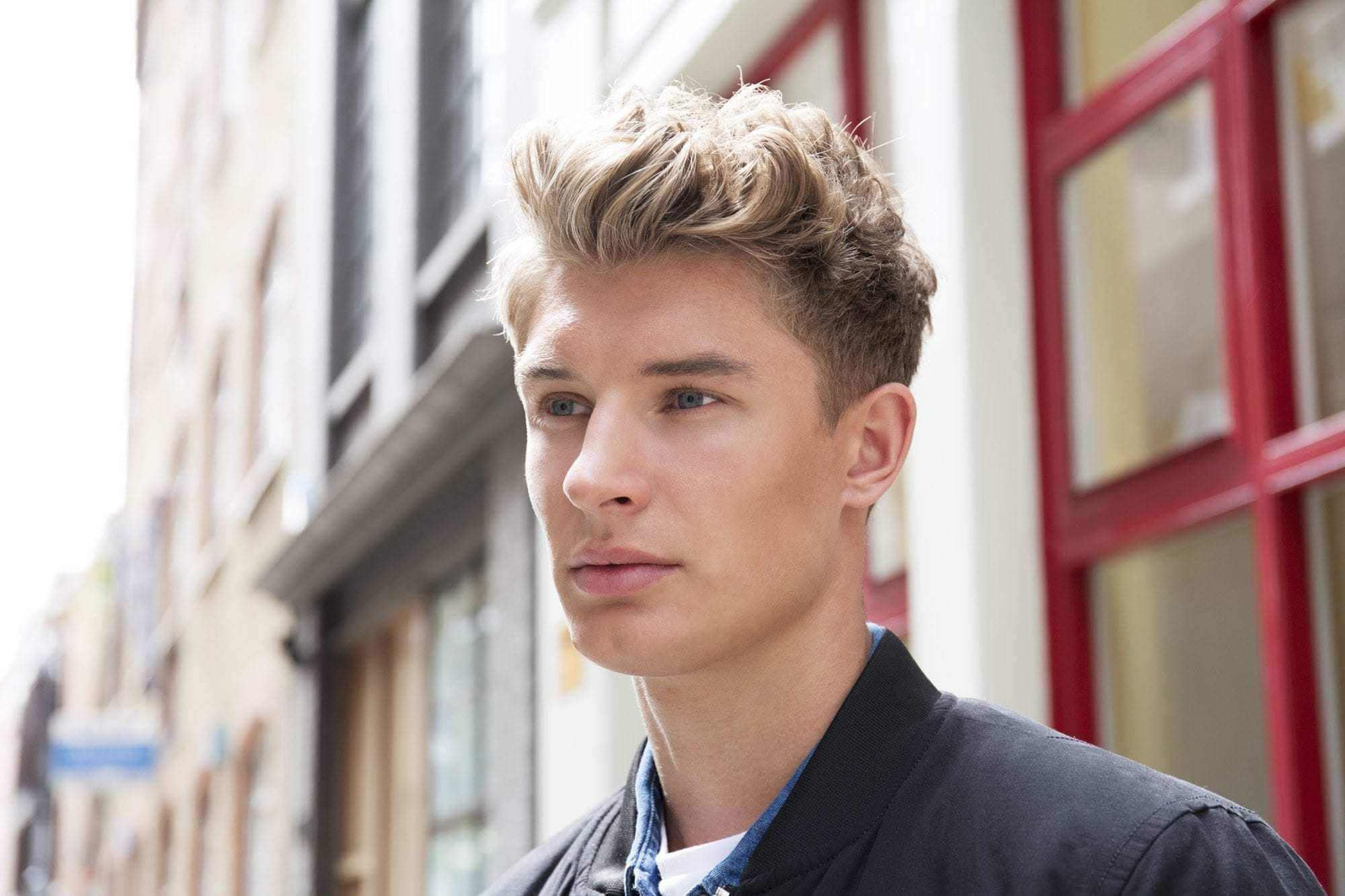 A high fade is on the top of our professional haircuts for guys list for a reason: It's the ultimate day-to-night haircut. This look works on just about anyone and gives off a trendy yet put-together vibe on every guy who's sporting it.
2. French Crop
This classic short cut is great to rock at work and after-hours with your coworkers. Just slick your hair back with Dove Men+Care Defining Pomade and you're ready to take on the day.
3. High Fade
A high fade is great to pair with any of your office looks. It's a fun cut that makes you look more polished as well.
4. Short Curls
Short and small curls basically style themselves, so if you're in a rush then don't worry about creating an elaborate hairstyle. Just use AXE Messy Look: Matte Gel to keep frizz and flyaways tamed, and you're ready to go!
5. Side Part
A side part is such a simple tweak that can upgrade any haircut. Incorporate this part with any of the professional haircuts for guys you choose to wear to give it an extra boost of swagger.
6. Gelled Hair
Keep your hair perfectly styled all day long with the gelled-back look. Using a gel like Dove Men+Care Control Gel helps keep your locks in place through your whole shift without giving that crunchy texture other gels give off.
7. High-Top Fade
If you still want to add some style to your office look, a high-top fade is definitely the way to go. It's a clean, fresh, slightly retro-charming look that's re-trending today.
8. Short Side Part
A side-parted short cut is the perfect professional haircut for guys. It's low-key and practically styles itself.
9. Point Cut
A pointed scissor cut is a great way to add fullness to your hair without having to do any crazy styling. This cut gives a chopped, slightly messy look that's still tame enough for your day job. To give it extra volume, try using AXE Urban Messy Look: Flexible Paste.
10. Classic Pompadour
This timeless cut has been one of the biggest styles of the year, and it's easy to see why. Not only is it stylish and sophisticated, but it's also quite sexy. This is definitely one of our favorite styles of professional haircuts for guys!
11. Tapered Pompadour
If you want to give your classic look an upgrade, taper the sides a bit. You can go with a slightly shorter side, or go for a full-on fade. Either way, you'll have the best cut in the office with this style.
12. Diffused Part
This is definitely one of our top professional haircuts for guys. A full, diffused hairline is perfect for giving your hair added volume and fullness.
13. Long Curls
If you're not a fan of going all the way with your hairstyle and over-styling your strands, then just let your hair grow out. These long curls are still totally SFW, all you need to do is make sure frizziness isn't ruining your style. To keep frizz down, try washing your hair with Dove Men+Care Thick & Strong Fortifying 2-in-1 Shampoo + Conditioner.
14. Buzz Cut
A buzz cut is definitely one of the easiest styles on this list to maintain. If you're not a fan of styling or are just into a simple, clean-shaven look, then grab those clippers and buzz it down.
15. Long Beard
A long beard makes just about anyone seem more mature and wise beyond their years. Tame your beard with AXE Clean Cut Look: Classic Pomade to make an unruly, grizzly beard ready for your next big meeting.
16. Chin Strap
If you'd rather avoid the patchiness and patience that comes with growing out a full-blown beard, a simple chin strap can do wonders to your look.
17. Styled Mustache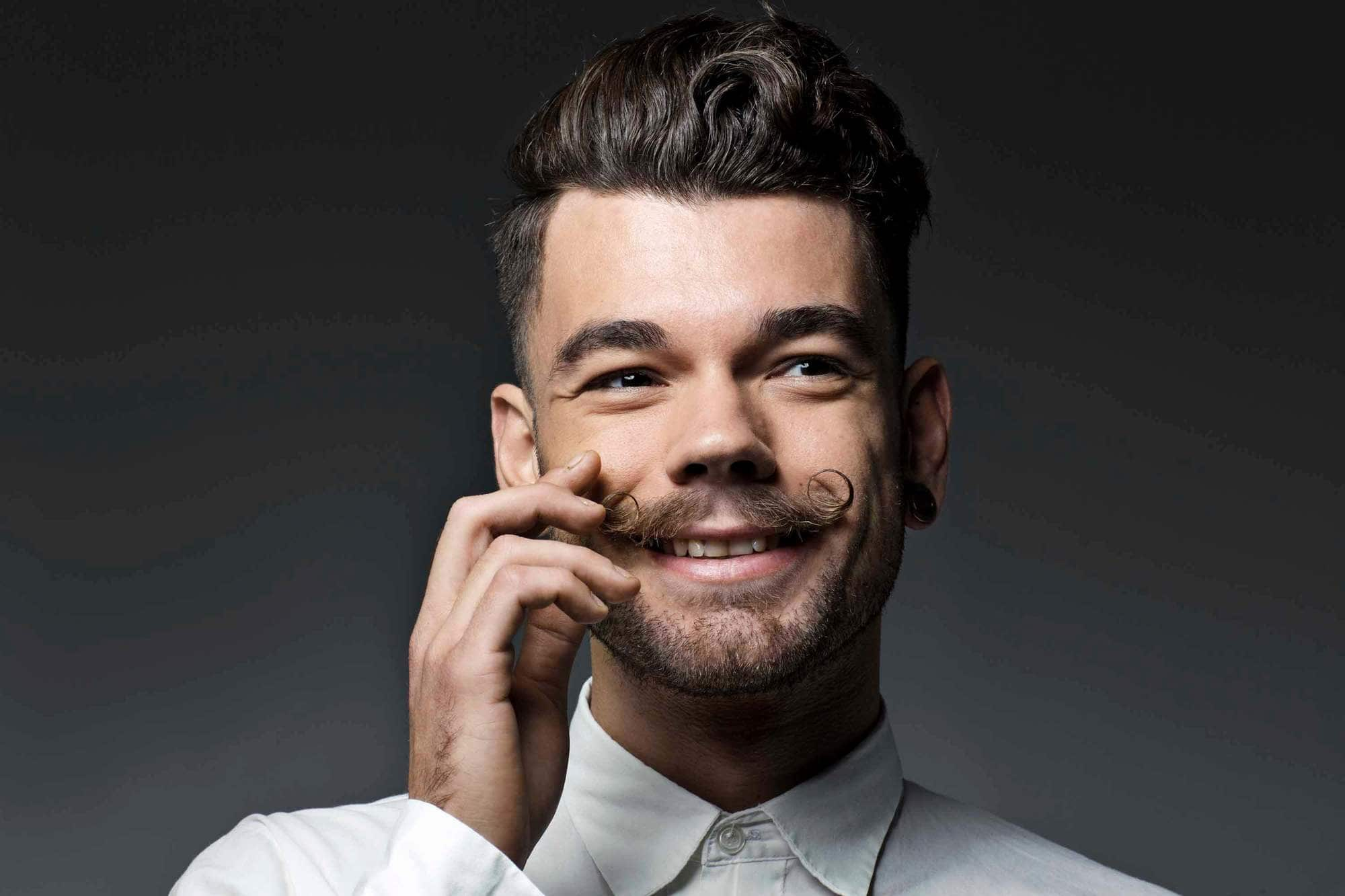 Keep your mustache tamed and office ready by styling it with some pomade or mousse. We recommend using AXE Spiked Up Look: Styling Putty to have an all-day hold on your facial hair.
Prev Article
Next Article
All Things Hair on Instagram