18 Ways to Wear Long Hair with Highlights in 2023
Go color-crazy with these fun highlighted styles.
Is your hair color falling a little flat on your long locks? Well, there's nothing better than adding a fresh pop of color to hair that needs a bit of a revamp. Long hair with highlights is a look that's popular across the board, as it's both a trendy and stylish way to refresh your entire hairstyle without committing to a full head of color. It's also extremely customizable to fit your personal style: Go for bright, bold chunks of vibrant neon and pastel dyes, or have subtle, neutral tones scattered across. Whichever you choose, we know you're going to rock that style effortlessly. If you're in need of inspiration, check out some of our favorite hairstyles with highlights below:
The Best Long Hair Highlights Inspo for the New Year
1. Pastel
Firstly, we have to take note of the pastel trend. This wave of pastel hues has definitely made its mark in the fashion scene, and these highlights are one of the best ways to hop on this hot style.
2. Auburn
Auburn highlights are one of our favorite options when it comes to highlights in long hair. For their toasty warmth and cozy aesthetic, they're sure to catch some glances.
3. Chunky Highlights
This major early 2000s trend is definitely going to make a huge comeback this year. Give your highlighted chunks an extra boost of shine by using Nexxus Humectress Encapsulate Serum after styling.
4. Neon Blue
Get electrifying locks with these captivating neon blue highlights.
5. Ash Blonde
If you want subtle long hair with highlights while still staying ahead of the style game, then ash blonde highlights are your answer.
6. Classic Blonde
A classic look for a classic girl. Nothing ever beats these classic blonde highlights!
7. Teal
Want hair that will really stand out from the crowd? Then try out these teal highlights! They're so fun and mesmerizing, we can't get enough of them.
8. Subtle Highlights
Small, subtle highlights on your long locks can make some major changes to your style.
9. Fire Red
These fire-engine red highlights help rev up any base. Give your long hair a whole new life by adding this striking color to it.
10. Light Blonde
Another classic highlights for long hair look us the light blonde style! It's always a trendy look and doesn't cross the NSFW line, so it's perfect for any day-to-day style.
11. Sorbet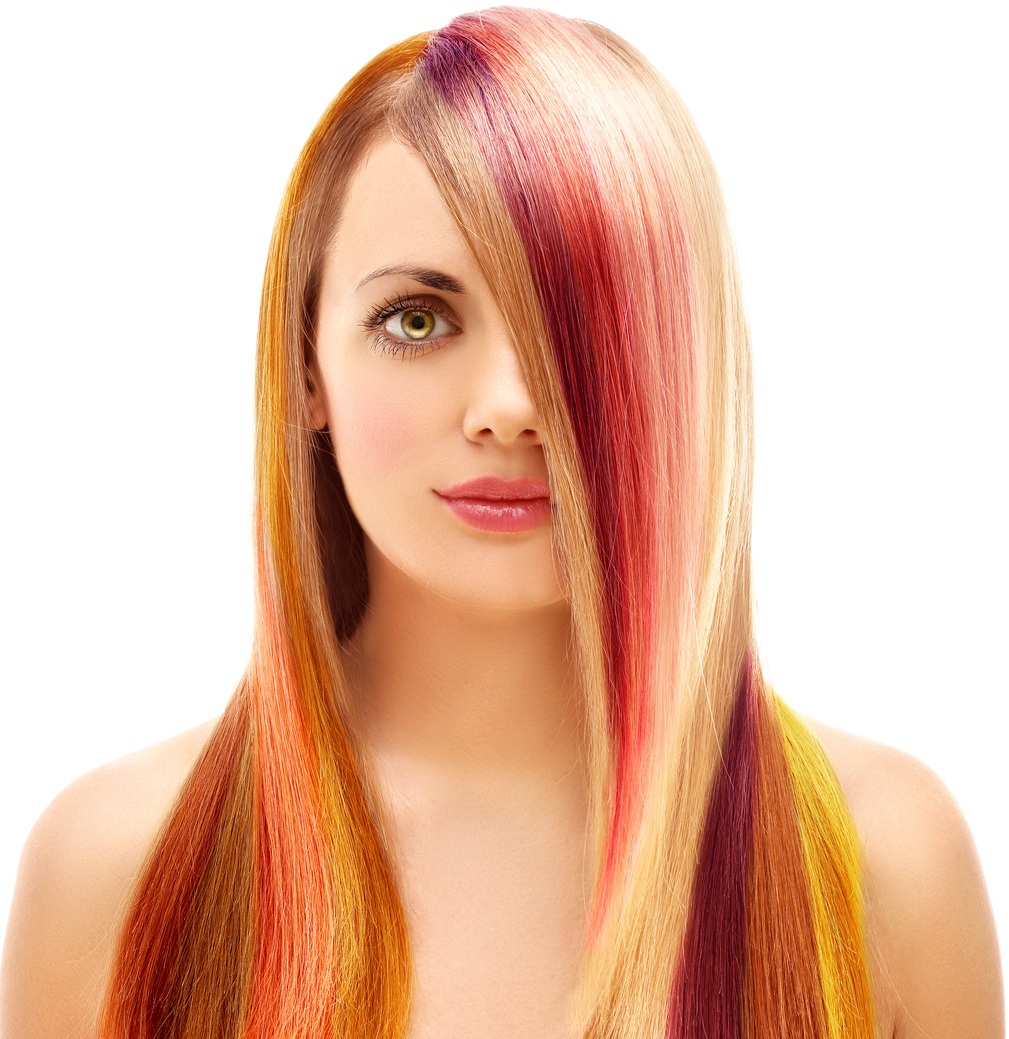 Transform your hair into major eye candy with sorbet highlights. This concoction of vibrant warm-toned colors like red, orange, and yellow is sure to amp up your daily style game.
12. Sunkissed
Get the straight-off-the-beach look with these sunkissed highlights. Give your hair some voluminous beach waves by adding some Nexxus Exxpand+ Volumizing Whip to your locks when styling them.
13. Red Wine
This deep, dark red wine color is just as intoxicating as a glass of merlot. It's a subtle yet striking color that we'll always be on board with.
14. Straight
Give your highlights a glossy, shiny and silky appearance by grabbing your straightener and smoothing out those locks. To prevent damage to your hair, make sure to use a heat protectant, like Dove Style+Care Smooth & Shine Heat-Protection Spray, before straightening.
15. Multicolored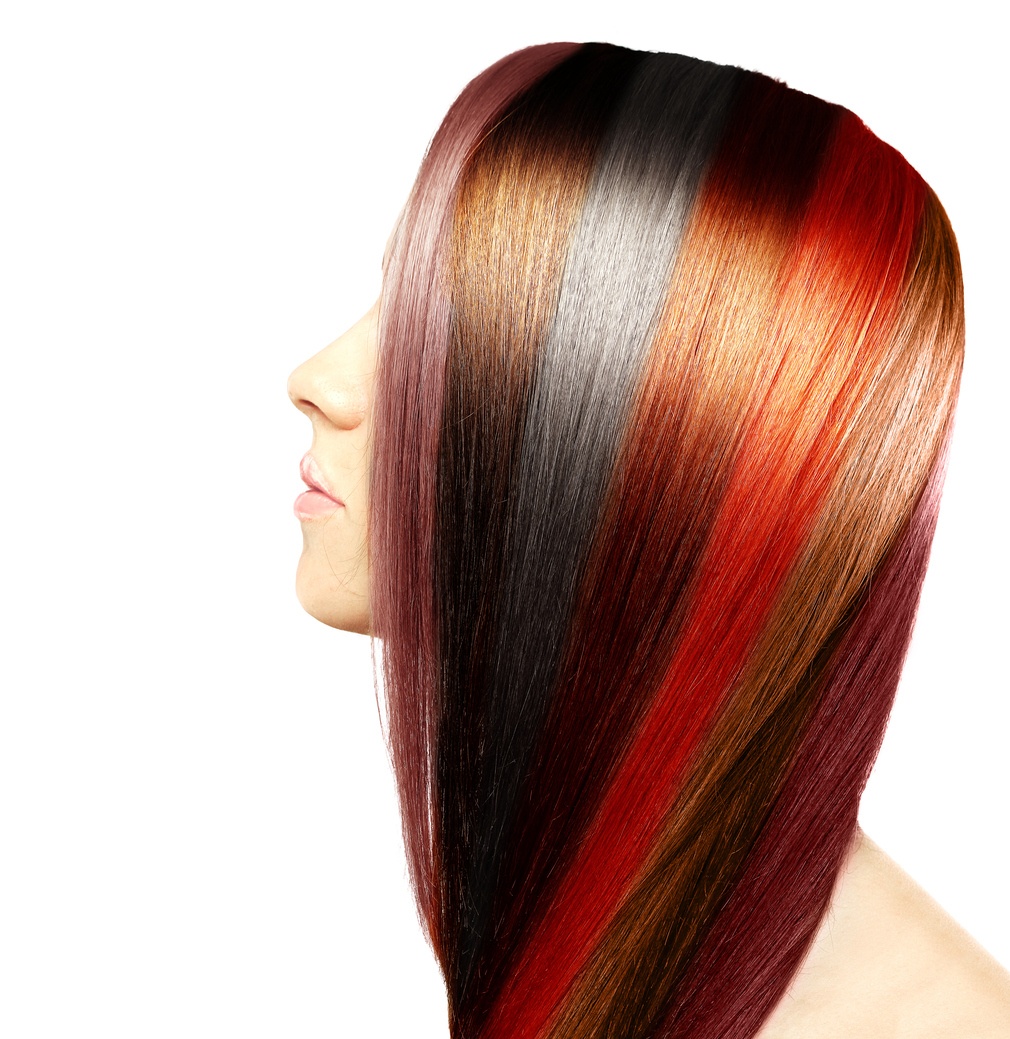 When it comes to highlighted hairstyles, this multicolor look is ideal if you can't decide on one vibrant hue. Creating a multicolored highlighted look adds some excitement to your everyday vibe and gives you a unique and fun hairstyle. Make sure you keep your hair moisturised and healthy with the right shampoo and conditioner combo, like TRESemmé Botanique Color Vibrance & Shine Shampoo and Conditioner, both designed to cleanse your mane without stripping your new hair color.
16. Curly Hair
Curly hair paired with any type of highlights is a match made in hair heaven! Make sure to tame any frizziness on your curls with some TRESemmé TRES Two Mega Firm Control Gel.
17. Rose Gold
Rose gold has been one of the hottest colors around, so why not add this trendy hue to your locks?
18. Platinum Blonde
Next we have platinum blonde hair color. This trendy hue is an iconic shade that can play up just about any hair color. It's always a great choice for those of you that want to add a little edge to your everyday look.

19. Shoulder Length Hair Highlights
If you have medium to long hair, highlights work just as well. Adding a touch of brightness to your ends like in this look, will help you give the illusion of more length and volume, too!
Prev Article
Next Article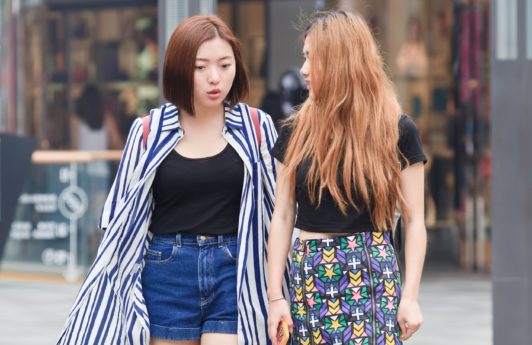 Gallery
10 Asian Hair Color Ideas to Inspire Your Next Look
 We've got the trendiest hues on lock.
See article
All Things Hair on Instagram