12 Best Frosted Haircut and Hairstyles for Fall 2023
This is another '90s trend revival we can get on board with!
If you've always been hesitant to even consider trying frosted hair because it's a little too 90's-reminiscent for you, you're not alone. Not all 90's trends can or should be revived, but today we're making a case for frosted hair. There is a range of options available for choosing if you've decided to say 'yes' to getting on board with reviving this icy blonde trend.
Each of these styles requires different levels of commitment, intensity, and transformation. Some options are more subtle while others will quickly take you from 0 to 60. Have we convinced you to get in on this trend revival?
What is Hair Frosting?
If you're curious about this technique, hair frosting is pretty much exactly what it sounds like. But instead of icing, your hairstylist will apply painting color, usually platinum or blonde, to your mane but only on some strands.
This freehand method is great if you want to add eccentric highlights to your look or are looking for a stylish and unconventional way to transition towards grey hair.
12 Trending Frosted Hair Looks for Any Season
Read on for inspiration:
1. Thick Bleached Highlights
Take it straight back to the original way this look was worn with thick bleached highlights. Maintain your dark brown color on the bottom layers of your hair for a high-contrast impact. This is also a pretty low-maintenance style as it's already a little grown-out looking from the start.
2. Super Thin Highlights
If you're not quite ready to go all out, then consider a more subtle way to wear this look. These subtle highlights help you nail this trend in a lower-impact way. Another rooted style, this look requires minimal maintenance and won't have you returning to the salon every six weeks.
3. Thin Streaks
If the previous look is still a little too much for you, then consider taking an even softer approach by evenly scattering a few subtle highlights throughout your hair. Combine this understated look by using your curling iron to create beautiful curls and hold them in place with a few sprays of Suave Dry Texture Finishing Spray.
4. Just in the Front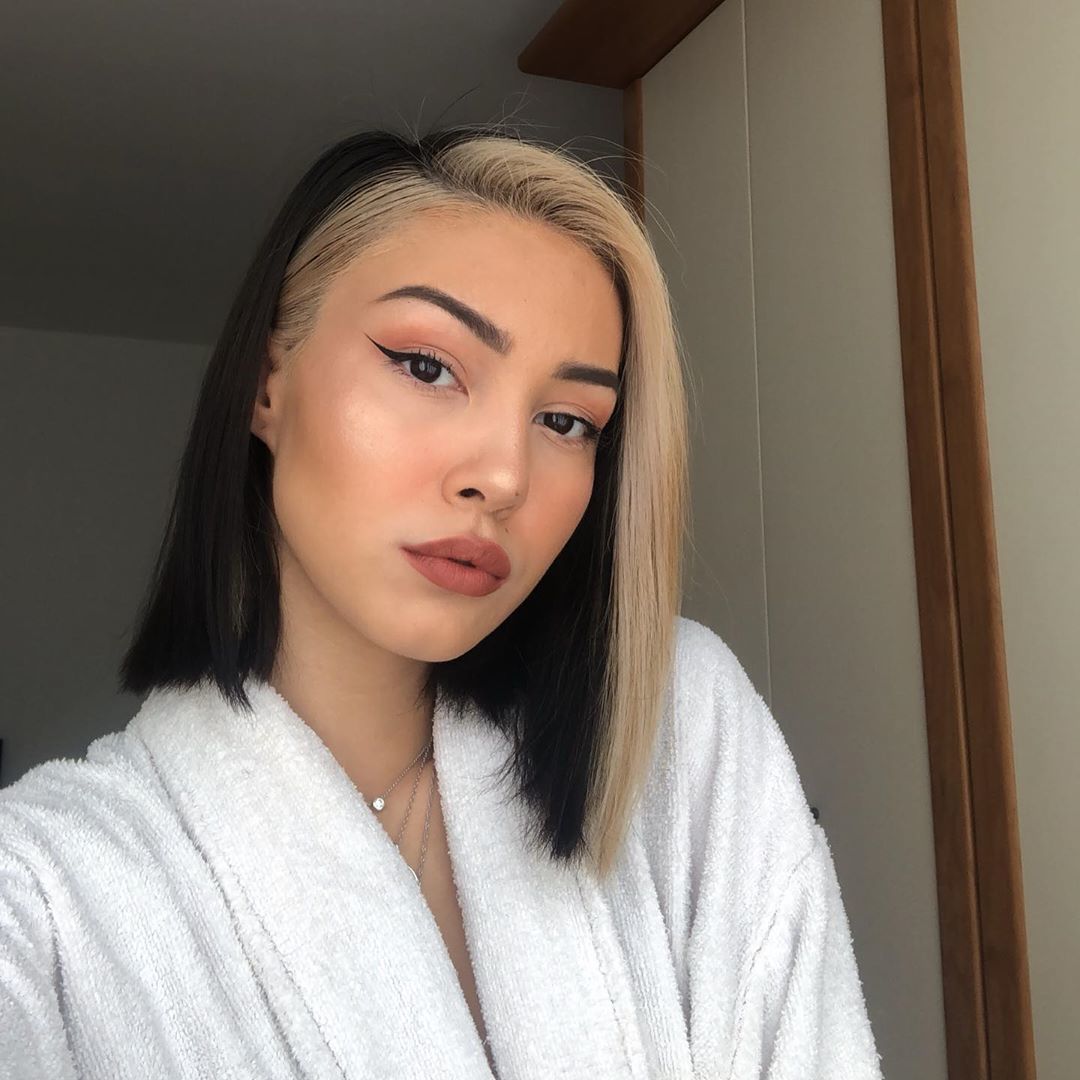 Brighten up your face and your hair by adding a few strategic highlights just to the front of your hair. This e-girl-inspired style allows you to get in on a few throwback trends at the same time. We can't get enough of this high-contrast look.
5. Frosted Bangs
If you're not planning on growing out your bangs anytime soon and you're not sure how to make frosted hair work with your style, then use this photo as inspiration. Carry the highlights over into your feathered fringe for a soft and easy look.
6. High Contrast
Go all out and really get into this trend by asking your stylist for a high-contrast style. Maintain the cool color of the blonde strands of hair by regularly washing with Nexxus Blonde Assure Purple Shampoo and Conditioner.
7. Blend Those Grays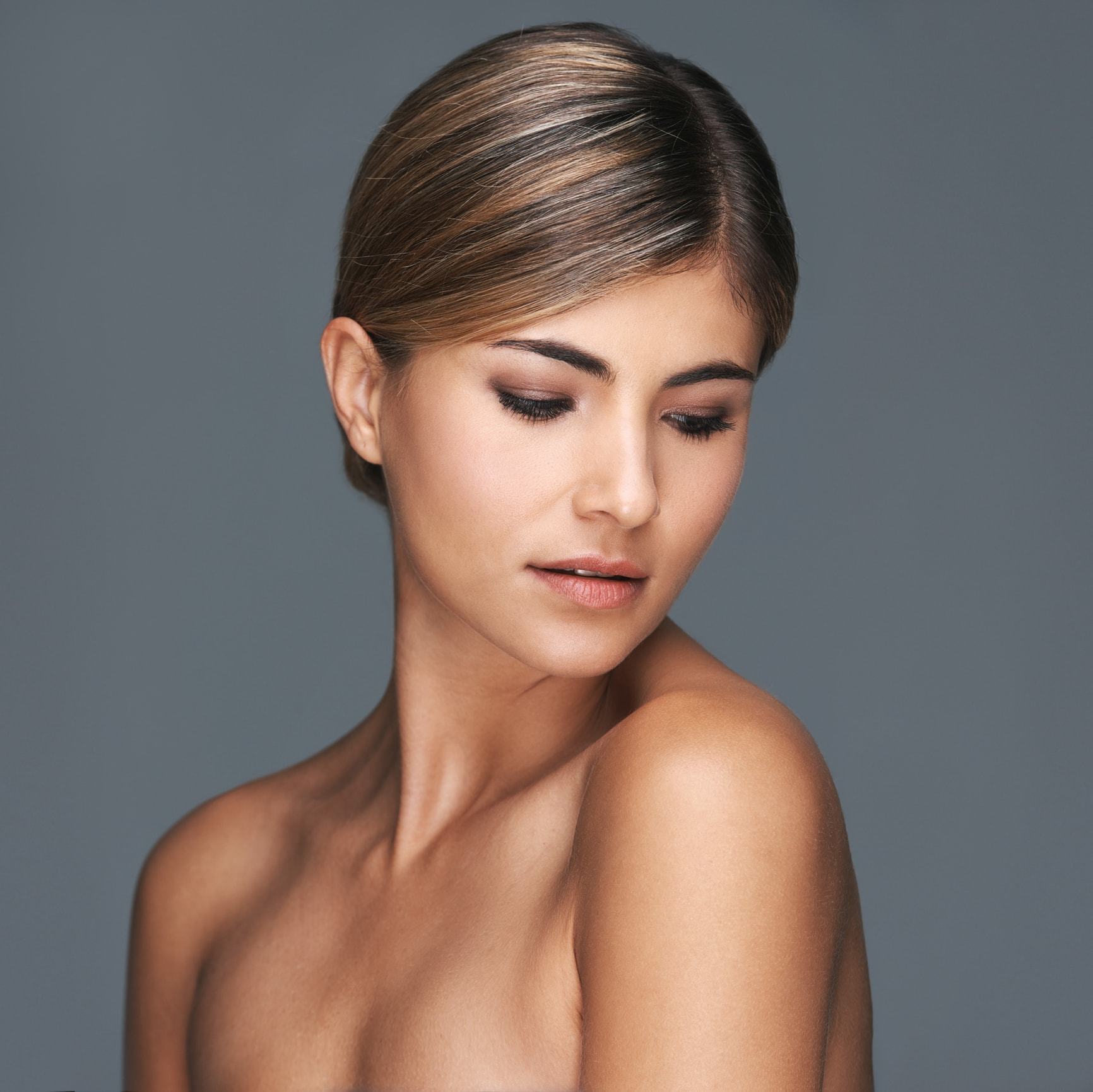 Use frosted hair as a transitional style as you move into the gray hair territory. Double up on caramel and silver tones to help make your transition smooth and easy.
8. Chunky Highlights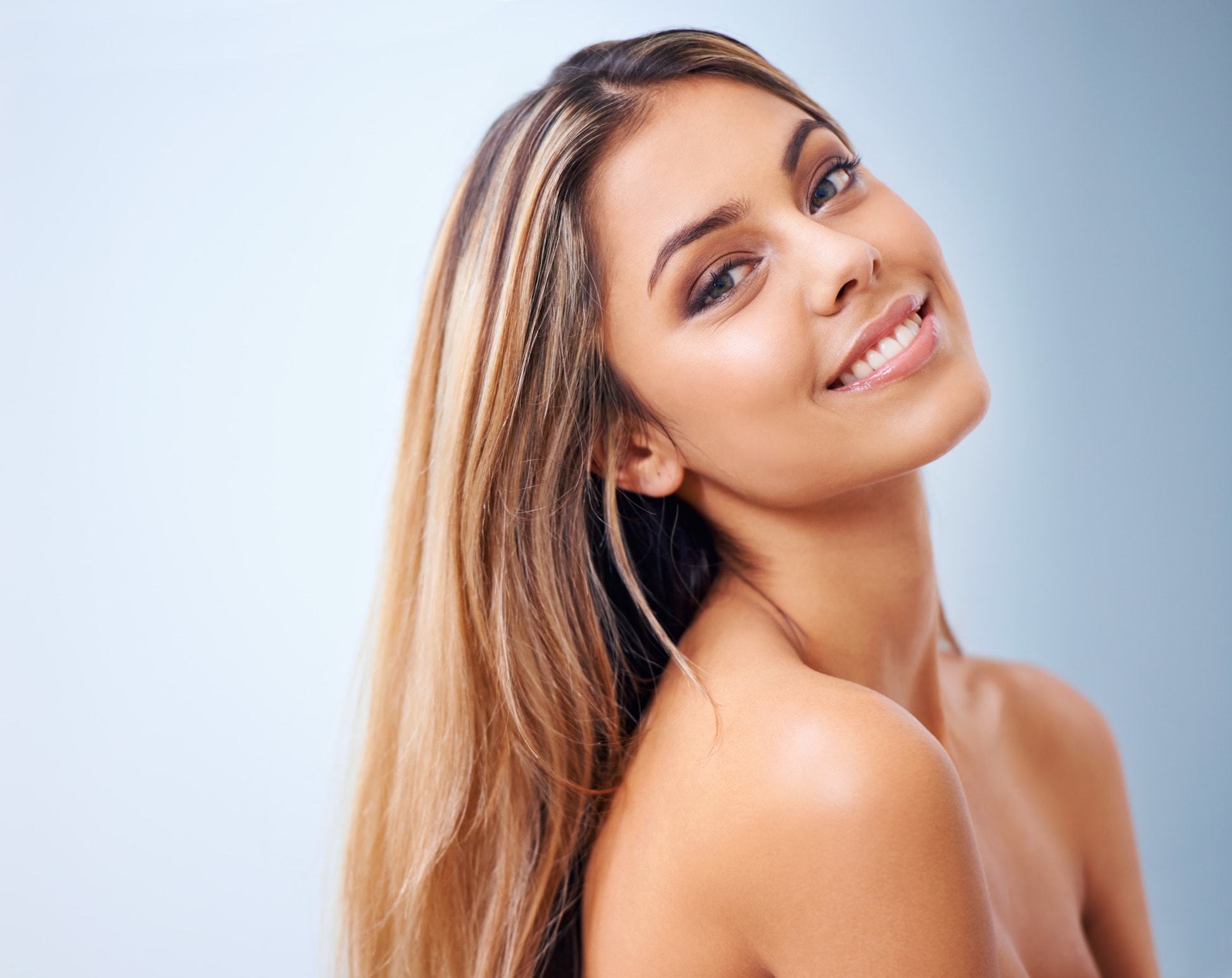 You can still make a statement by opting for a more subtle contrast: choose chunky highlights that are just a few shades lighter than your natural color. Ask your stylist to start the highlights like a half inch from your hairline for a style full of dimension.
9. All-Over Highlights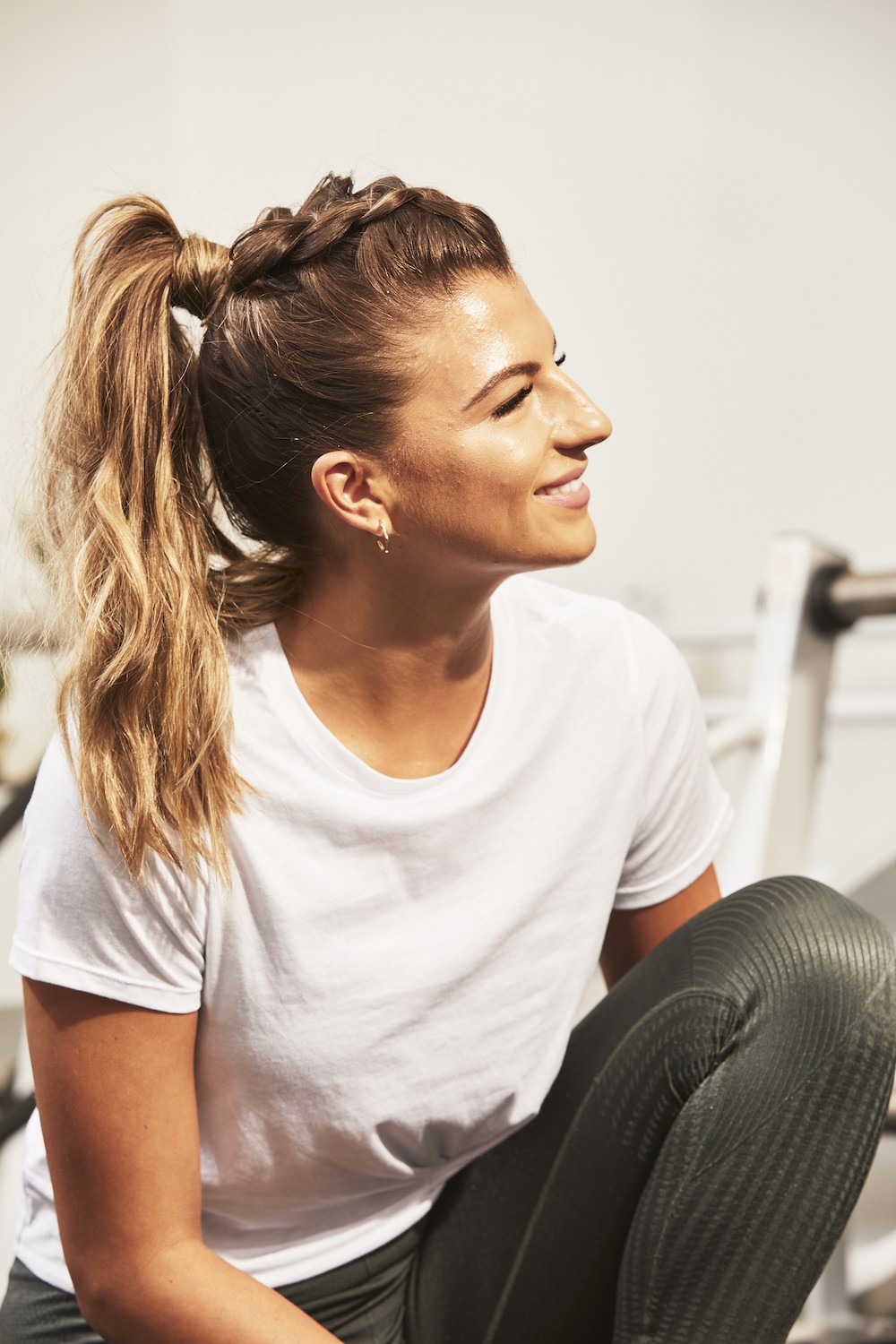 These all-over highlights bring this look straight to today with an even distribution of light blonde color throughout all of your hair. Add a touch of sun-kissed hair color to your style with these particular highlights.
10. An Even Dusting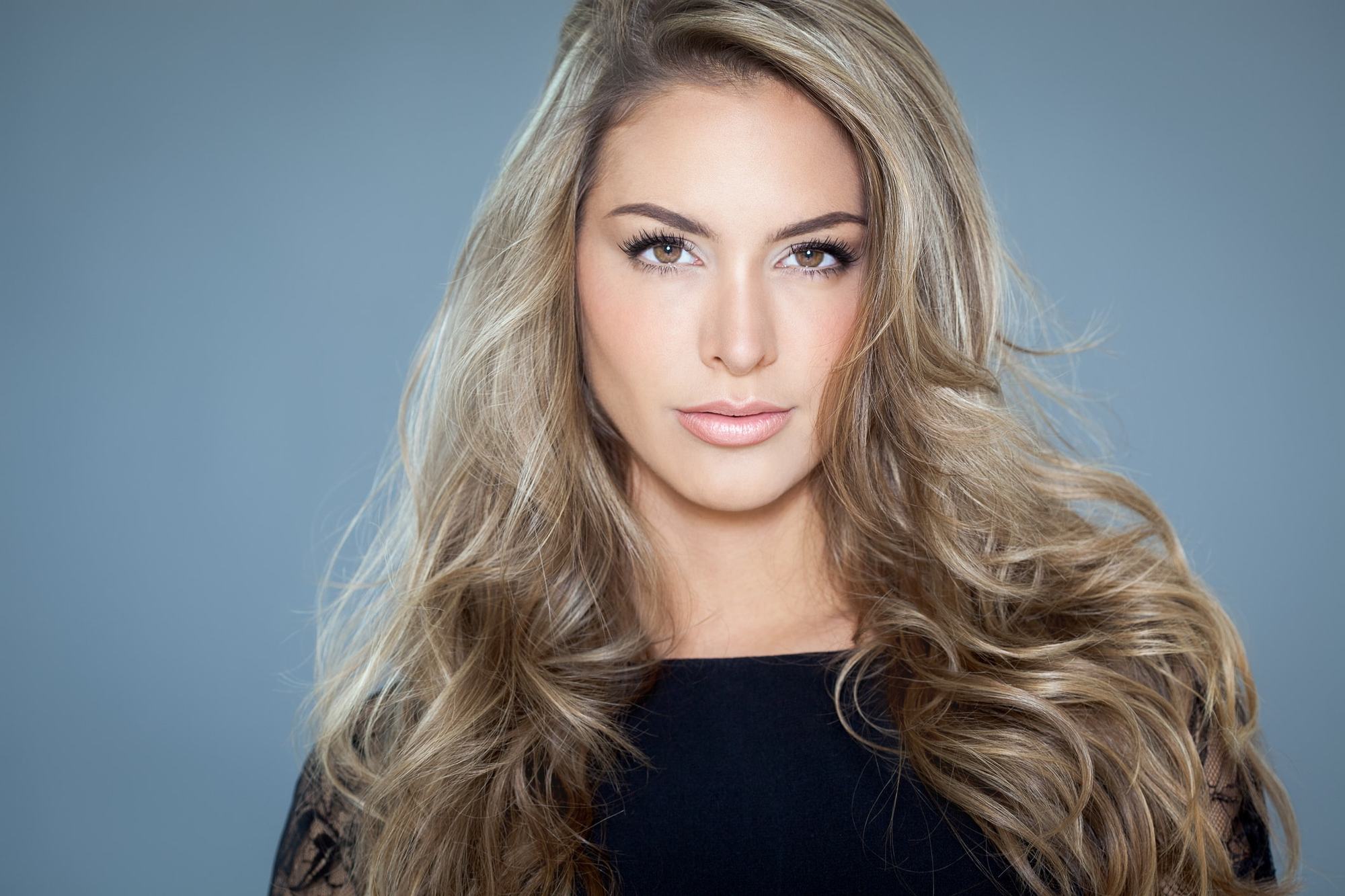 Skip the individual highlights (chunky or thin) and opt for an even dusting of frosted color instead. Keep this even color fresh with TRESemmé Gloss Light Blonde Color Depositing Conditioner.
11. Frosted Dutch Braid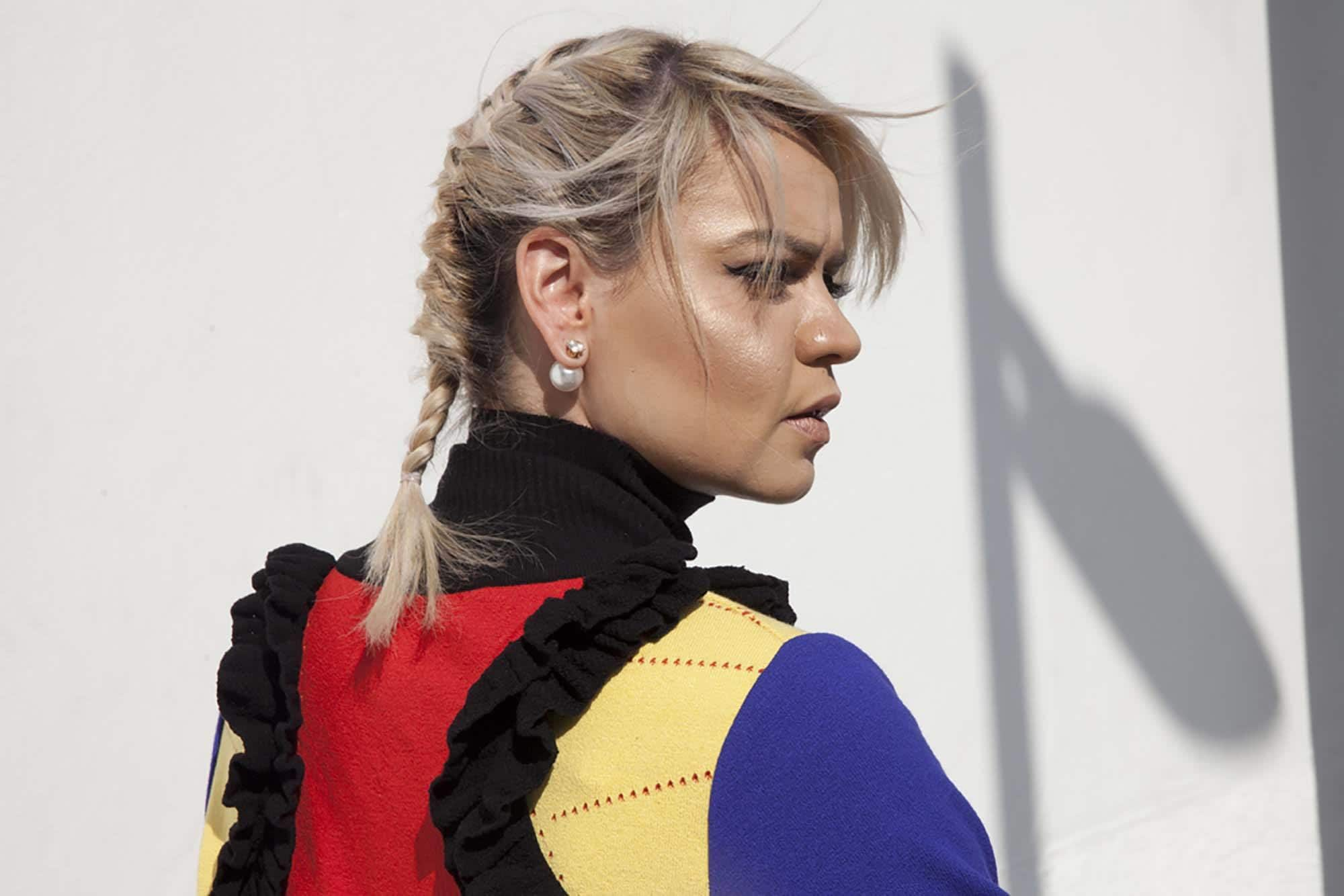 Show off your new frosted hair with a dutch braid. The combination of natural and colored strands is just perfect.
12. Platinum Highlights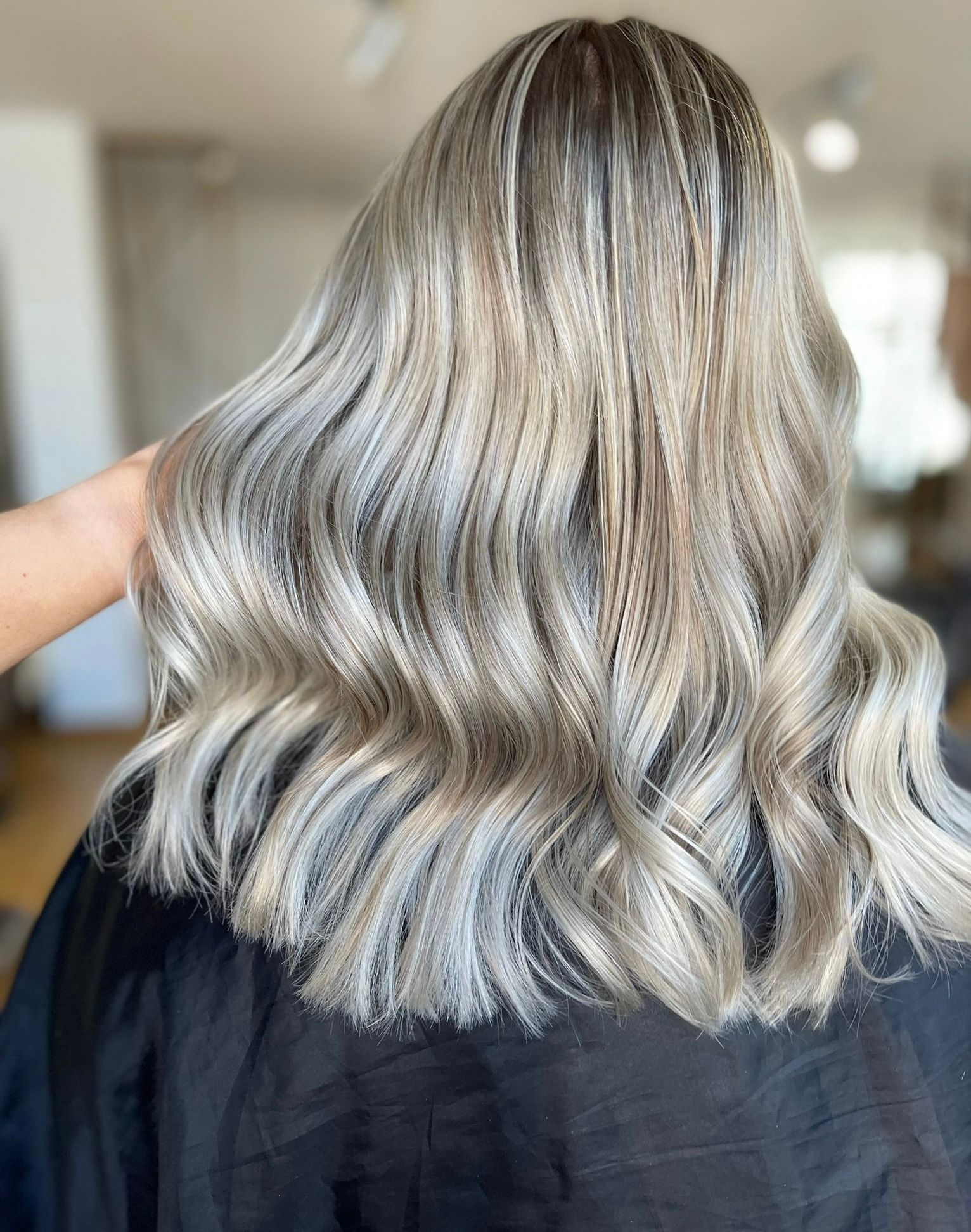 No list of frosted hair inspo would be complete without icy platinum highlights. This color works in every season and is always super trendy. Bonus points if you can skip some salon appointments and maintain it with TRESemmé Gloss Light Blonde Color Depositing Conditioner.
Take a leap in 2023 and go for a fun, bold hair color. Frosted hair is the perfect, trendy blast from the past as today's trends take major cues from the '90s. You can't go wrong with any of these styles, they demand attention and add brightness to any look. Happy styling!
Prev Article
Next Article
Gallery
20 Stunning Mahogany Hairstyles to Try This Season
Try something new with this earthy, reddish-brown hue.
See article
All Things Hair on Instagram