15 Best Slicked Back Undercut Hairstyles for Men in 2019
For fans of the undercut, slicked back finishes take this hairstyle to even more dapper territories.
Dapper, well groomed and a fave of stylish dudes the world over, the slicked back undercut has quickly skyrocketed in status during the past couple of years. What first began as the trademark look of hipster barbers has now become a classic in its own right. Celebs, athletes, DJs, singers, models, your friendly neighborhood barista—well, let's just say you'd be hard pressed to turn any corner these days and not find an iteration of this popular haircut. Scroll on down and see why this style is always a winner:
1. Clean and Smooth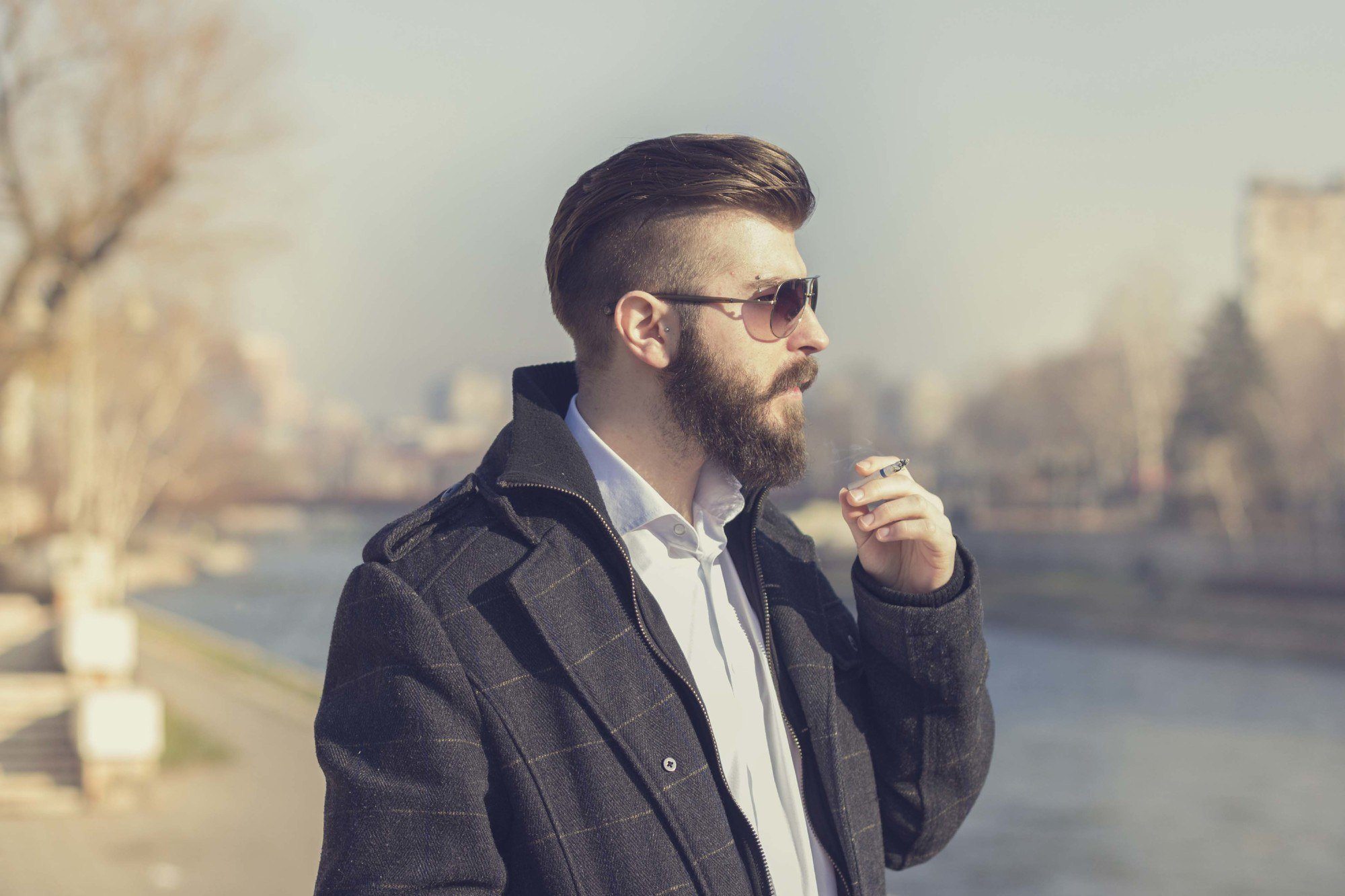 The classic brush back looks extra volumized when the sides are nearly clean-shaven.
2. Grown Out
And even when they're a bit grown in, you can still achieve a dapper feel with the right pomade. We like how a few swipes of Bed Head for Men by TIGI Slick Trick Pomade gives hold and shine, but without the grease.
3. Shaven with Beard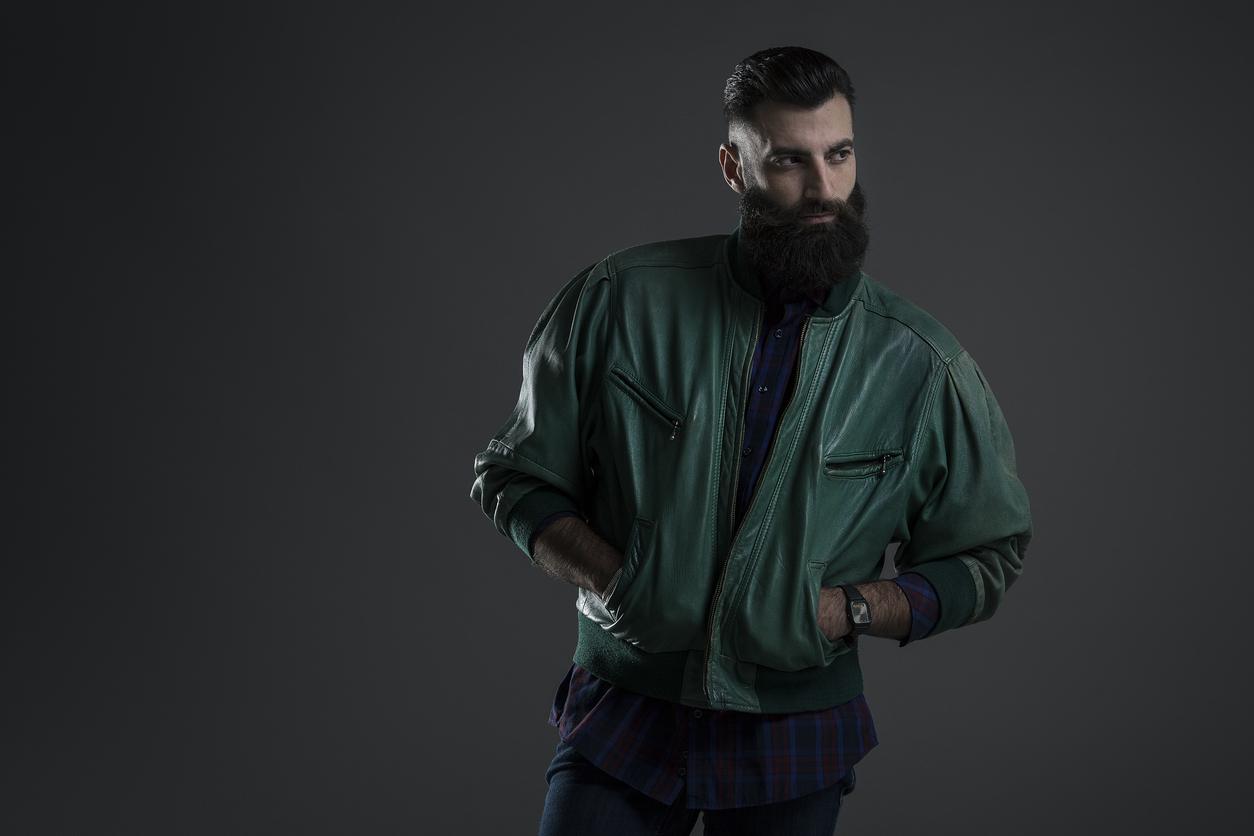 Achieve that crucial high-low balance with fully shaven sides and a thick, proper beard.
4. Gelled Fade
Curly and natural textures can also achieve the slicked-back feel with some gel (try Dove Men+Care Control Gel), and a hard parting courtesy of clippings on the sides.
5. Slick Undercut Fade
Ask your barber to leave the tops around five inches longer while fading the back and sides for a true undercut look.
6. High Fade
A glorious handlebar mustache ties this whole hipster-barbershop look—sleek high fade, full beard—together.
7. Long Undercut
Use some cream (try AXE Natural Look: Understated Cream) after the shower to give hair some lift while blow-drying.
8. Man Bun
Tie off a long-enough undercut into a high knot during times you can't deal with all that extra hair.
9. Medium Fade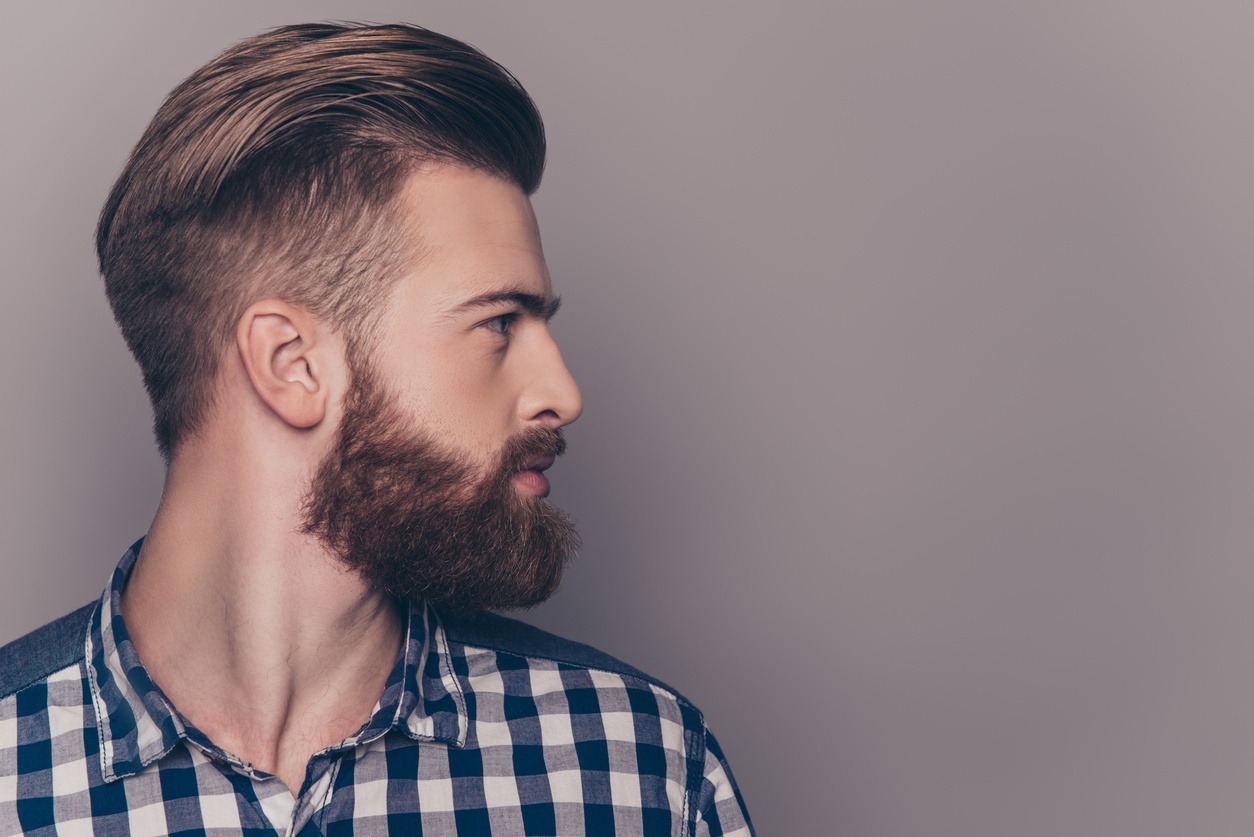 Want a less harsh option? Go for a medium fade, which features a more subtle step between the tops and sides.
10. Sharp and Sleek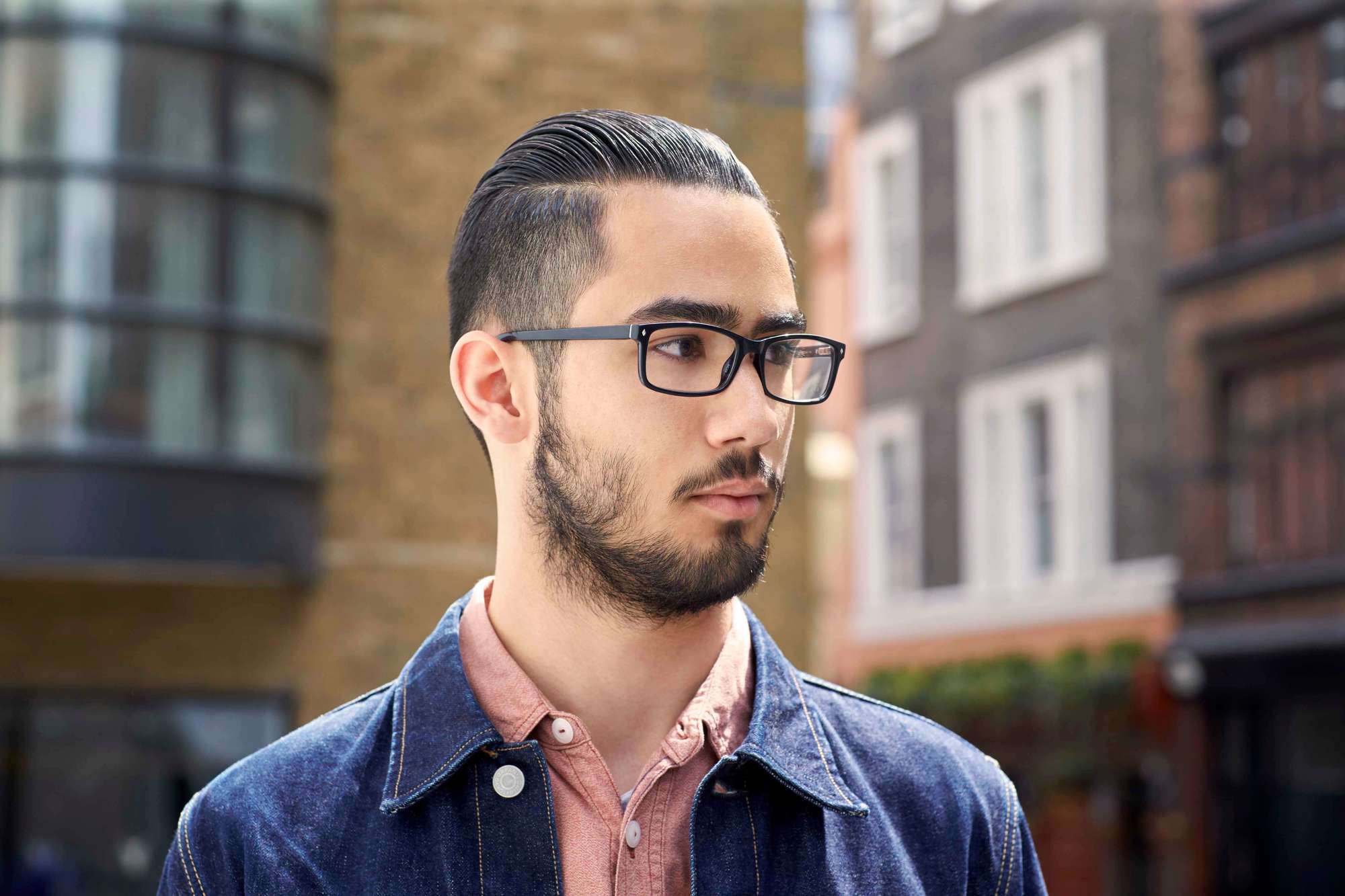 Another go-to look is to keep the front of the hair gelled, then brushed straight back using a fine-toothed comb.
11. Angled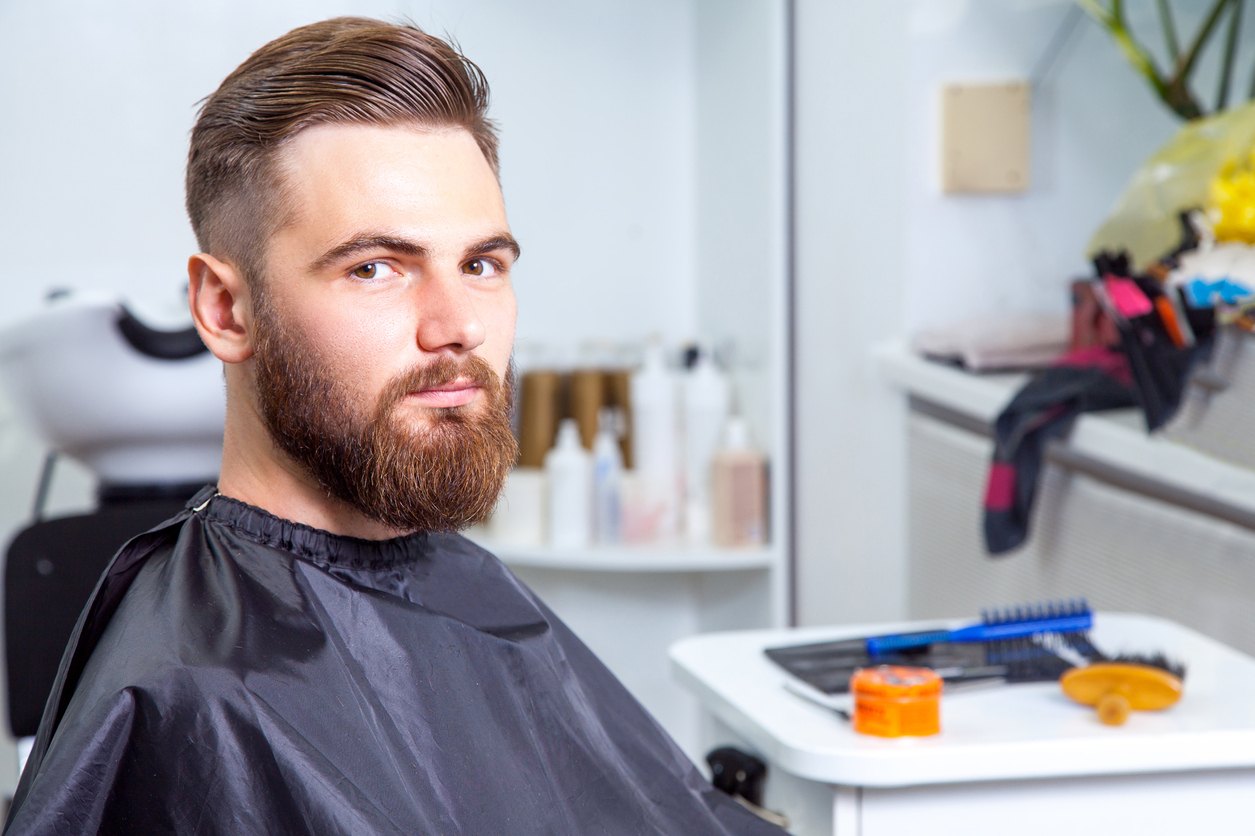 Combing gelled hair upwards at an angle is a more flattering choice for some men, particularly those with high or wide foreheads.
12. Volumized
If your forehead isn't an issue for you, you can also opt for the anti-slicked back undercut, or one that's poufy at the root using a blowdryer and maybe some mousse.
13. Whitewalled
Guys who are confident with how their bare scalps look can go for an almost full shave on the sides.
14. Widow's Peak
A neat slick back undercut with a small side parting helps soften a receding hairline or a widow's peak that's starting to become more prominent.
15. Undercut Ponytail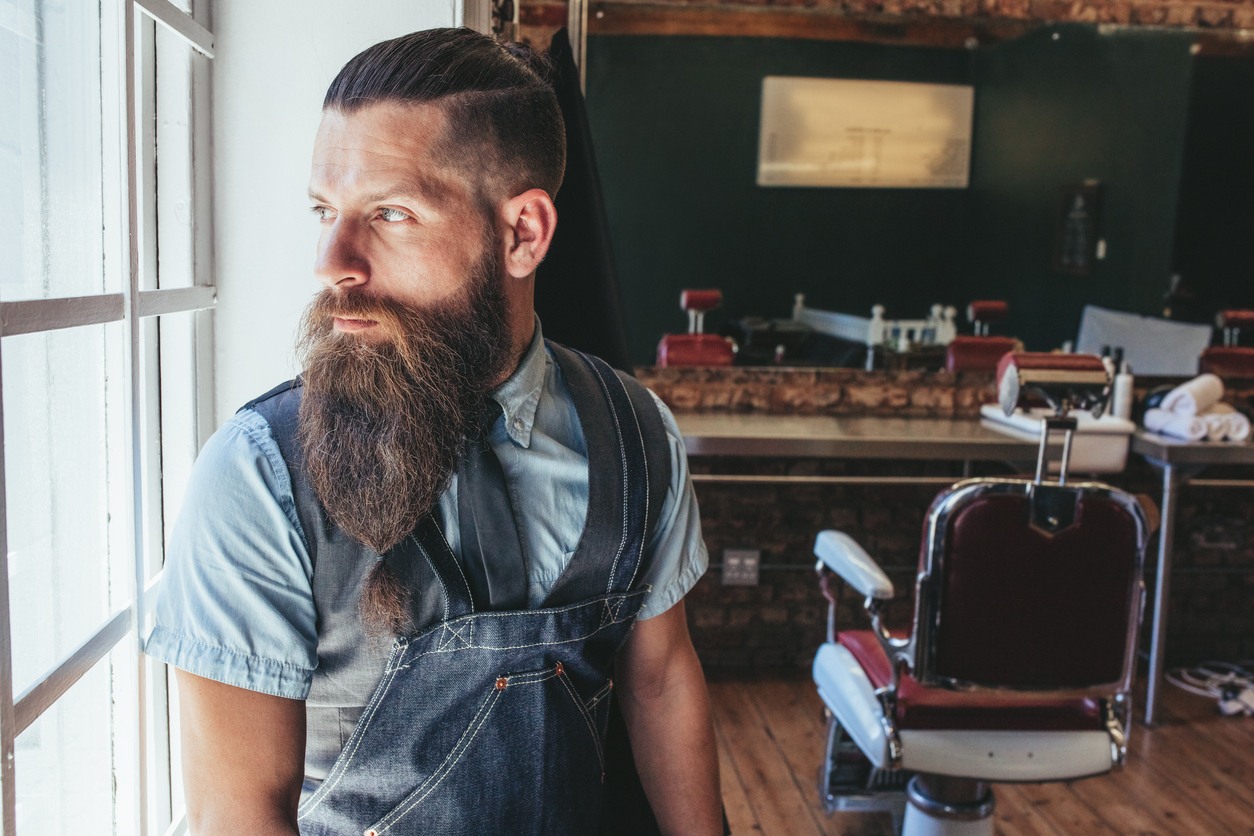 If you want a super long version of an undercut slicked back ponytails are another way to wear the look. Try styling your top lengths into a pony and keep the rest of the back and sides neatly trimmed.
Prev Article
Next Article
Gallery
10 Short Back and Sides Haircut Variations to Steal from the Runway
Fresh off the runway.
See article
All Things Hair on Instagram