10 Temple Fade Haircut Styles to Ring Into Fall
It doesn't get cooler than this.
Are you looking to make a stylish entrance into fall 2023? This means that you might be looking for a new haircut style! If you are, then you should try the temple fade haircut this fall. You might be wondering, "What is a temple fade?" The temple fade, also known as the temple taper, is when you shave the sides of your hair so that it fades into a gradient of longer hair at the top of your head.
This style not only looks super sleek and refreshing, but it is a great way to manage outgrown hairstyles without having to completely cut off all your hair if you don't want to. 
10 Sleek Temple Fade Haircut Styles
From waves to locs, there is a temple fade style that is meant just for you! 
1. Temple Fade with Groomed Beard 
Nothing brings a temple fade haircut together like a well-groomed beard. The next time you go for your fade, ask your barber if they can help shape up your beard so you can achieve this perfectly sleek everyday look. While maintaining your beard, use SheaMoisture Men Maracuja Oil & Shea Butter Full Beard Detangler to help with maintaining your beard shape in between washes. 
2. Temple Fade with Waves 
Add some flavor to your temple fade with some waves! This is also another great style to wear with a well-groomed beard. After all, waves are a look that has never gone out of trend.
3. Fresh Start Temple Fade Haircut
Although this style will leave your faded area looking a little blank, you are still bound to look sleeker than ever this fall. Plus as your fade starts to grow back, your hair will look even better and healthier until it's ready to be cut again. 
4. Lightly Defined Curls Temple Fade 
Let your curls and coils flourish even with a fade. You can do this by leaving a bit of your afro at the top of the fade. Then, for an extra touch, you can lightly define your curls/coils with Suave Professionals Castor Oil & Mango Butter Leave-In Styling Butter.
5. Temple Fade Afro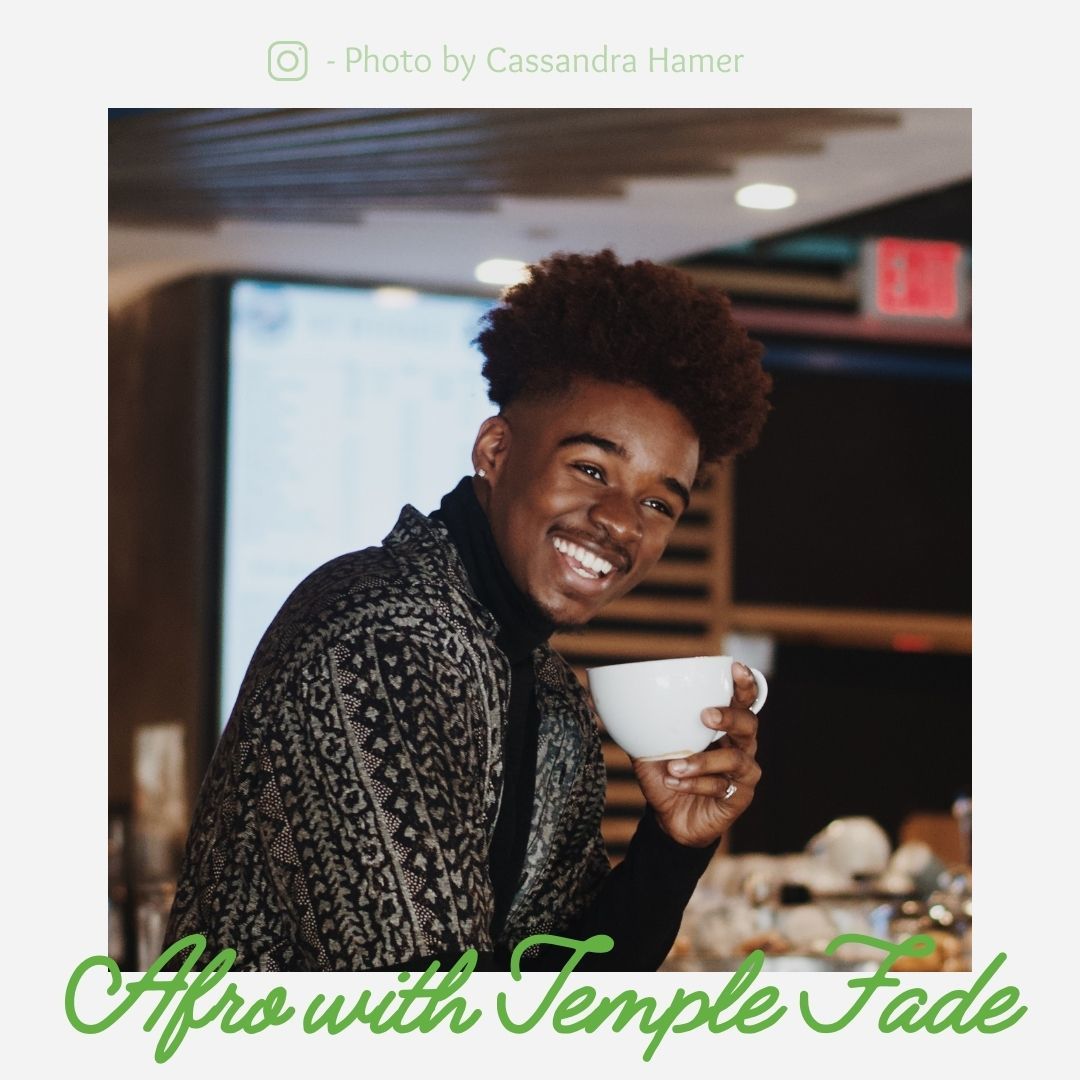 If you really don't want to size down your afro, yet you are looking to shape it up a bit, then try a temple fade. In this style, you still get to keep the length of your afro at the top, while having the stylish-looking fade at the bottom. To help nourish the top part of your afro while in this haircut style, try using Suave Professionals Moisturizing Curl Conditioner during your regular hair wash. 
6. Twists with Temple Fade 
If you plan on keeping a large portion of your afro at the top of your temple fade, then you should consider twisting your hair whenever you feel like it needs a break from being out. Also, once you take out your twists you can maximize this style, by wearing a faded twist out for an even trendier look.
7. Locs with Fade 
Do you want a new and improved look for your locs? Then you should consider fading the sides of your loc'd hair. This style will look especially great when you wear the top part of your hair in a ponytail or bun!
8. Grown-Out
Incorporate longer locks into your temple fade style by growing out the top portion of the style. This grown-out version of the classic temple fade allows you to show off your natural curls, thereby allowing you to wear two styles in one.
9. Cropped All-Around

Get inspired by this cropped style that features a closely trimmed beard to match the overall cropped aesthetic. Neat and polished, this temple fade is ideal for guys looking for a hairstyle that will take them from the office straight to drinks and beyond.
10. The Classic Temple Fade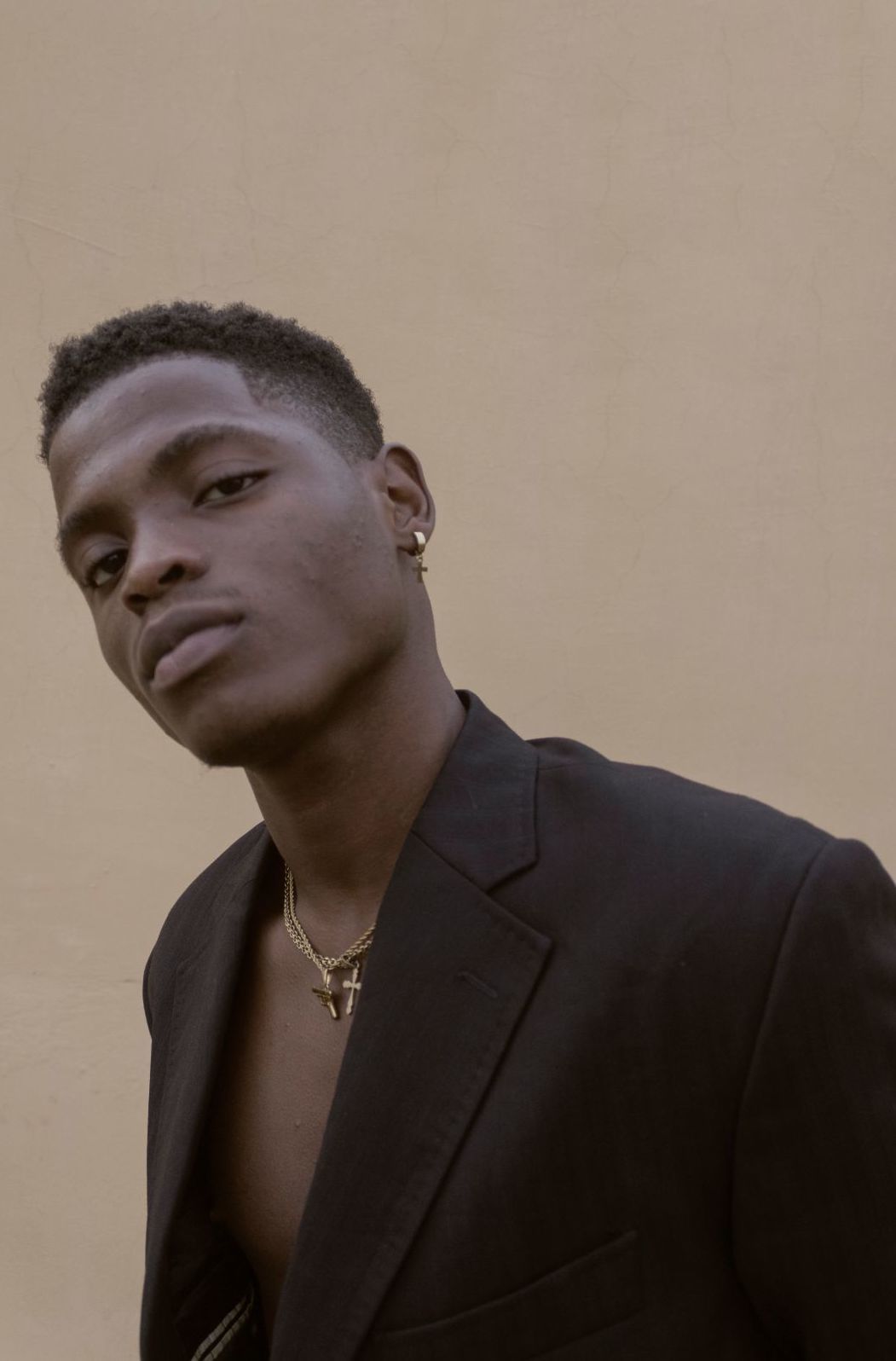 Finally, the classic temple fade. Bring this photo to your barber if you are looking to recreate a classic temple fade style. This style manages to find the perfect balance between classic and trendy!
Do you plan on getting this haircut? Show us by tagging us @AllThingsHair.com. Also for more men's haircut inspiration, subscribe to our newsletter below so that you don't miss a trend! 
Prev Article
Next Article
Gallery
Fusey Haircut: 10 Reasons to Get In On This Trend
You'll want to get in on the edgiest look of the season.
See article
All Things Hair on Instagram