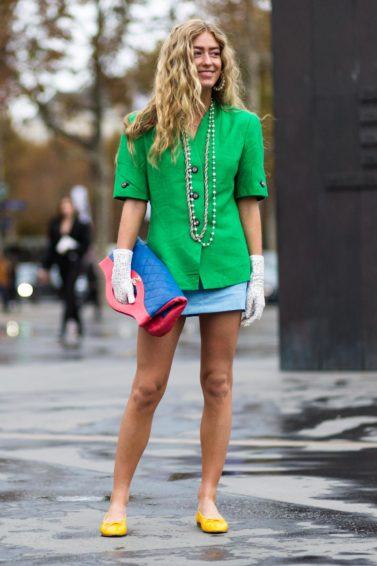 Weekend Style Inspo: 5 Hairstyles to Spice Up Your Look
It's the freakin' weekend, time to try a new 'do!
As the weekend approaches and plans get made, it's time to start styling outfits and serving looks. The weekend is the best time to express yourself and experiment with new fashion. It's good to get out of your comfort zone and try a more daring look or something you wouldn't normally go for during the work week. There have been a ton of new accessories and styles popping up since Fashion Month, and we are excited to give them a try. We've rounded up five looks for your weekend style inspo. These looks range from using fun accessories to switching up your hair texture for the day. All of them are easy to achieve and require little time and products. Give one of these looks a try this weekend, we promise you won't be disappointed!
These Weekend Style Inspo Looks are No Joke
1. Oversized Headband
We've already expressed our love for the oversized headband trend, but we thought we'd remind you again. This look is so chic and immediately draws attention to your face. You can either choose an all-fabric oversized headband or go for a more structured hair piece, like the one pictured above. Leave your hair whatever texture and style you like, and let the headband do all of the work.
2. Blingy Hair Clips
Bling, bling, bling! We have been loving the hair clip trend and just when we thought it couldn't get any better, we found clips with diamonds. This style looks extra clean and high fashion when paired with a straight style that is flyaway- and frizz-free. We recommend using Bed Head by TIGI After Party Smoothing Cream before adding your clips to ensure a smooth and shiny base.
3. Slick Braids
The slick and over-gelled style has taken runways by storm during Fashion Month. Pairing it with braids is the ultimate weekend style inspo. This look is all about drenching your hair in gel to get a super shiny and wet finish. Saturate your strands with TRESemmé TRES Two Extra Firm Control Gel and then braid away! Ed's tip: This style looks extra bomb if you go for a perfect middle part and create two braids; very rebellious, prairie chic vibes.
4. Deep Side Part
If you're short on time this weekend but still want to switch up your style, a deep side part is the answer. Don't hold back with this side part, try starting it as low as by one of your ears. A side part this intense will give you natural volume immediately, before even using any hairspray or other product. We love how this style looks on all hair types but we find that working with curlier hair gives you more volume that will last throughout the day.
5. Chunky Waves
Chunky waves give us all the fun and playful weekend style inspo we desire! If you're using a curler to achieve this texture, leave more space around the barrel as you wrap your hair around, it will create bigger and looser waves. The tighter the wrap around the barrel, the tighter the curl. If you want to avoid heat, create multiple loose braids on damp hair before you go to bed. In the morning, unfurl the braids and you will be left with heatless chunky waves! Play up this fun texture with a spray of TRESemmé One Step Volume 5-in-1 Volumizing Mist.
Prev Article
Next Article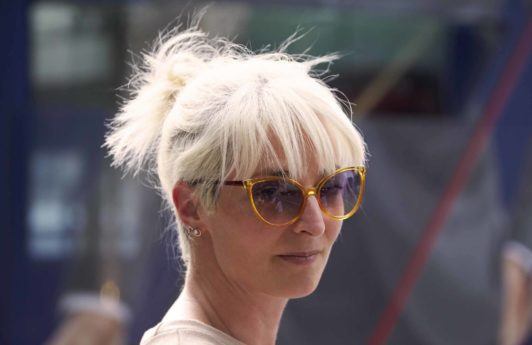 Gallery
How to Wear Platinum Blonde Hair: 16 Styles to Consider
Styles for your awesome platinum blonde hair.
See article
All Things Hair on Instagram