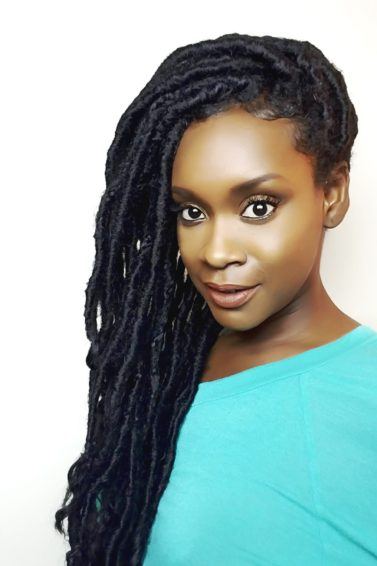 Goddess Locs: How Crystal Edwards Styles and Maintains the Look
Worship this totally swoon-worthy protective style.
These days, everywhere you turn you are bound to spot a woman with a beautiful protective hairstyle: We're talking hairstyles so gorgeous, you can't help but stare and stop someone to ask them where they got their hair done. This is what happened when we spotted writer Crystal Edwards of Queens, New York. Her beautiful goddess locs caught our eye (and breath, by the way) so we pulled her over to the side to get all of the details.
For the uninitiated, goddess locs are just like dreadlocks but created with multiple types of hair to create a silkier finish. Traditionally, faux locs are created with synthetic hair, but with goddess locs, human hair with sheen is used to create the look. Below, we've got the scoop from Crystal on what inspired her to try the style, how long it takes to create the look on your own and what someone looking to try goddess locs should know if they're interested in getting the look.
How this Naturalista Wears Her Goddess Locs
What inspired you to do goddess locs on your hair?
The summer heat (that never actually came) inspired me to do goddess locs! Having to take a day to wash, condition, deep condition and set while dehydrated didn't appeal to me.
Did you do them yourself? How long did it take?
Yes I did. It took me six hours this time around and this was my third time installing them. The last couple of times it took me about nine hours to complete!
What kind of hair did you have to buy and what length?
To achieve what I consider to be the perfect goddess locs, I had to purchase three types of hair. The first was Kanekalon Braiding Hair. The second was Freetress Equal Jamaican Twist Braid and the third, Freetress Deep Twist. All of the packaged hair were 22 inches each.
What are some maintenance tips for wearing goddess locs?
I find that adding too many products to your hair while wearing protective styles usually makes matters worse, since you can't fully wash it all out. Therefore, I tend to my scalp by adding different oils daily, or at the most, every other day. This time I didn't have any coconut oil so I used an alternative oil moisturizer and alternated with a natural ayurvedic oil, which helps soothe every itch possible while promoting hair growth.
What style are you dying to try next?
Oh my goodness, I'm dying to try Jumbo Senegalese Twists. I just won't be doing them myself this time!
Try this protective style out on your hair. Need more ideas? Scroll through all of our favorite box braid hairstyles.
Prev Article
Next Article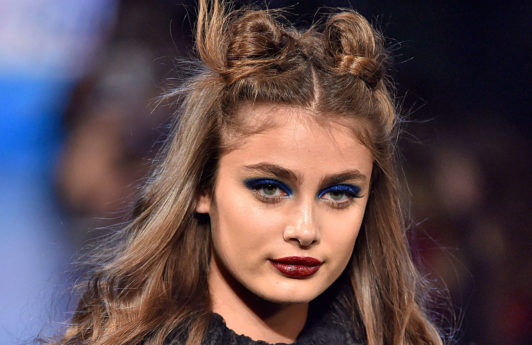 Tutorial
16 Different Ways to Wear Trendy Space Buns (and 2 Tutorials!)
We are happily spacing out over this hair trend.
See article
All Things Hair on Instagram