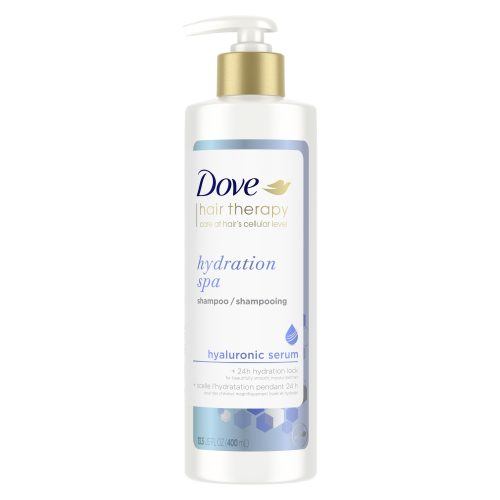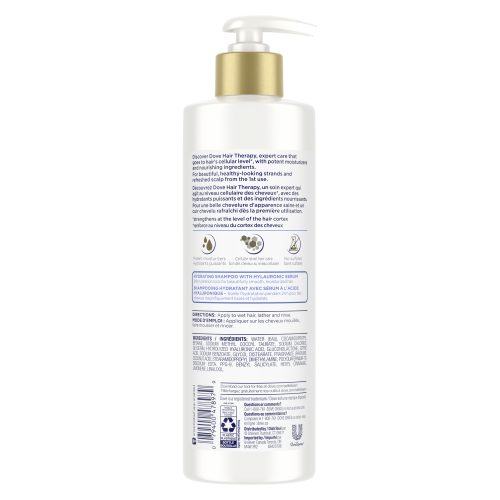 SULFATE-FREE


Dove Hair Therapy Hydration Spa Hydrating Shampoo
Is It Right For Me?
Discover Dove Hair Therapy, expert care that goes to hair's cellular level.* For beautiful, healthy-looking strands and refreshed scalp from 1st use.
*nourishes at the level of the hair cortex
Top Tip
Use Dove Hair Therapy Hydration Spa Hydrating Shampoo with Hyaluronic Serum for a 24h hydration lock for beautifully smooth, moisturized hair.
How To Use
Apply to wet hair, lather and rinse.