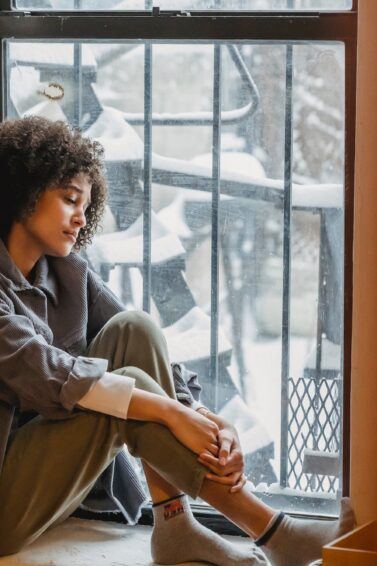 What Haircut Should I Get? Tips for Face Shape, Length, Trends, and Commitment Factor
Or: How to Choose a Hairstyle 101.
Asking yourself "what haircut should I get" is an absolutely loaded question. There are so much options it can be overwhelming, where should you even start?
If you're itching for a style change, by all means, go for it! If you've found yourself asking yourself the question "what hairstyle suits me" or "what haircut should I get" more often lately regardless of the turn of the seasons, then it's probably high time you bit the bullet and opt for a new look.
For many of us, upgrading our look means getting a new haircut. Whether just a quick dusting of some frayed ends or a complete overhaul altogether, there's definitely something therapeutic about tweaking your look. Constantly evolving your look is a major driving force whenever we ask ourselves "what haircut should I get?"
What Haircut Should I Get: Decide Based on your Face Shape
Heart, Inverted Triangle
Heart-shaped faces are characterized with a wide forehead (with or without a widow's peak) and a narrow or pointy chin and jawline. Haircuts that offer a bit more heft at the jawline while minimizing a forehead are most flattering.
Look into long, side-swept bangs, or curtain bangs with soft layering near the jawline. Blunt bobs are also a hairstyle that you can try—you can pull off the straight-edged ends of this particular hairstyle without looking bottom-heavy.
A few spritzes of texturizing spray, like TRESemmé One Step Volume 5-in-1 Volumizing Mist help give blunt looks more movement.
Round
If the width and length of your face are pretty much the same, and your cheekbones and cheeks are the widest points of your face, you've got a round face shape. Round shapes also have rather softer, fleshier cheeks, and are best flattered by haircuts and hairstyles that provide a bit of angularity and definition to their features.
Short looks like pixie cuts that have some side-swept bangs, as well as layered haircuts that fall past the jawline or longer, have a slimming effect. Side and off-center parts are also great on this face shape. Steer clear of blunt bangs, rounded bobs and long, plain hairstyles with no layers.
Oval
The oval face shape is widely known as having the most ideal facial proportions. An oval face typically is well-balanced and is the easiest to work around. The length of your face is only slightly more than the width. You also look good in nearly all lengths and cuts. We're partial to lobs and bobs though. These put your unique features front and center, but you also look equally fetching in long, gently layered looks.
Square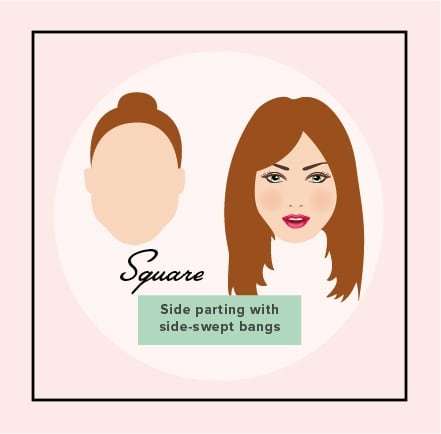 Square face shapes typically have strong, angular jawlines and wide foreheads, which are of similar width.
Haircuts that soften any harsh angles, such as layered, jaw-grazing bobs and lobs, as well as long waves or curls, are the most flattering for this face shape.
Make sure to keep the frizz away with all those layers with a shine serum, like Emerge Glow Off Oil Serum.
Long
Long, or oblong face shapes, as the name suggests, are narrower and longer than they are wide—which, with the wrong haircut, can give the appearance of being too gaunt.
Pick a look with bangs to give the illusion of a shorter, more abbreviated forehead area, and avoid any unnecessary layering at the sides. A long haircut with a micro fringe, or a swingy lob, is a good option to try.
What's Your Hair Type?
You should always take your hair type into consideration before choosing which haircut to get. While some cuts are designed to favor those with poker straight strands, others are created with curly hair in mind—so it pays to know what's what.
Straight
Do you have straight hair and want to know "how should I cut my hair?" Naturally straight strands tend to be more prone to falling flat. To prevent limp locks from weighing you down, we suggest trying out shorter styles, like a sleek asymmetric bob to take some of the weight off. If you want to hold on to some length though, layers are key to adding fullness and texture.
Wavy
If your hair has a natural wave to it (Type 2 ladies, holla!), you're free to try out a variety of lengths. Whether flowing mermaid locks are your vibe or you're into the trendy long bob, just remember: Adding bangs to your look will be the help emphasize your overall texture.
Curly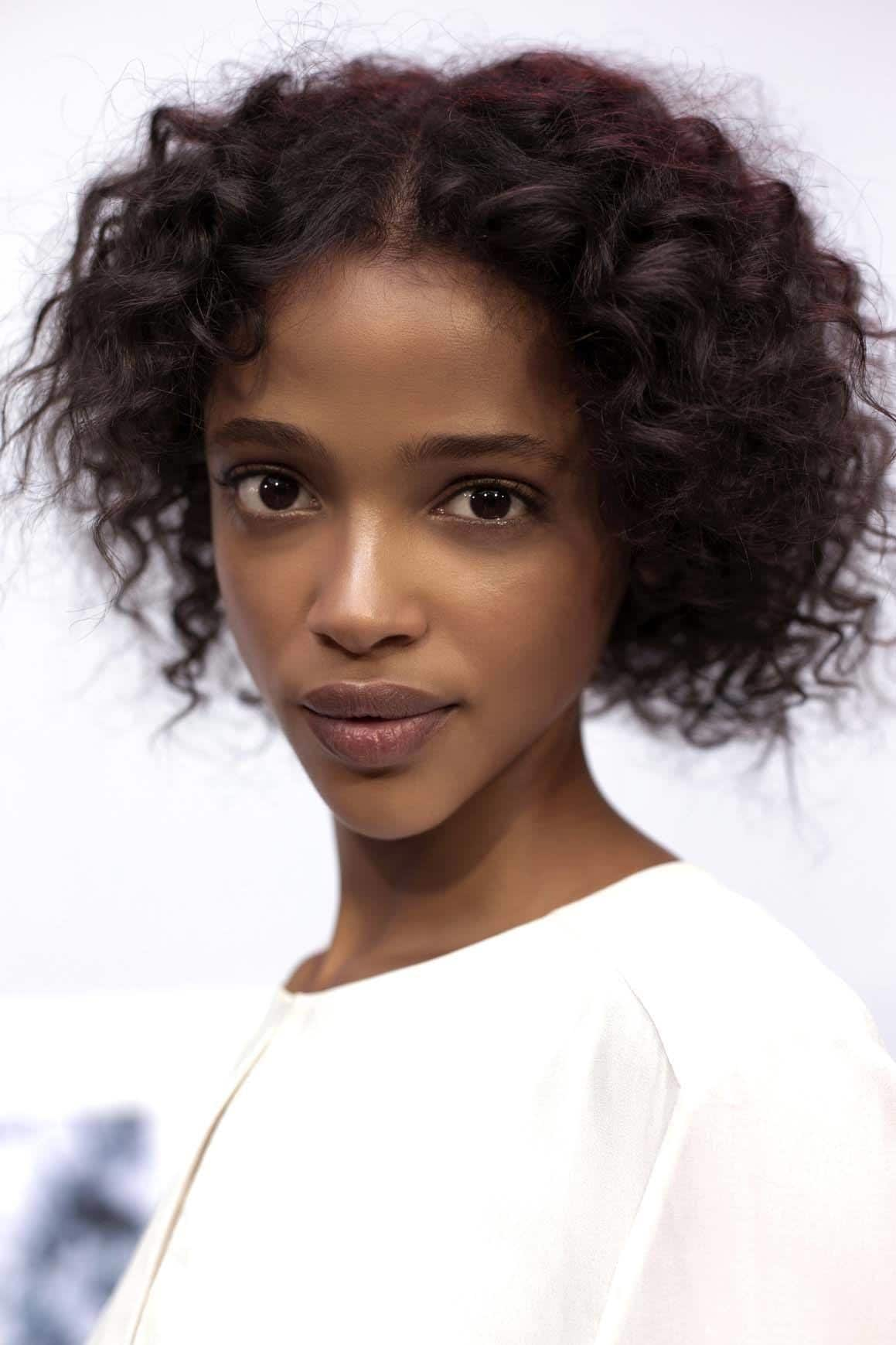 The trick when cutting curly hair is not to stick to one length all over. This will result in a fluffed-out triangle shape and honestly, nobody wants that. But fret not, because long layers are the ideal technique to work in tandem with your natural curls. It's also important to know what your specific curl type is to know how to work around it best.
A curl cream, like Nexxus Curl Define Daily Leave-In Moisturizer, helps give definition and separation to your ringlets after washing.
Also, ask your stylist to cut diagonally rather than horizontally. This method will give a more face-framing finish and fend off the dreaded triangle shape.
Some Cut Inspo
Length and Commitment Level
Regardless of what any naysayers might say, cutting your hair can definitely be a highly emotional decision. Your hair length will only affect the way you look for the next year, no biggie! This is the reason majority of people shy away from getting anything too drastic; the fear of getting the wrong cut, coupled with months of dealing with that dreaded awkward stage, is enough to turn anyone off of trying out new trends.
How to choose a hairstyle that you won't regret?  Pick a length you're comfortable with and you know can go with your style, personality, and lifestyle.
Pixie Cut
Not only is this length super trendy, it's also definitely the lowest maintenance. It's much less damaging—since it requires almost no heat styling. This cut works best for medium or thicker hair types, as a fine hair type might end up making your style look far too thin. We love this length on natural hair types, the teeny weeny afro is a bold cut with not much required of you.
Short Haircut
Asking yourself "what haircut I should get when it comes to short hair?" If you're looking for a major change—it might be time to finally go short. Lots of options abound nowadays, from inverted bobs to a feathery shag, you're bound to find a look that suits your taste with little risk of buyer's remorse.
Medium-Length
You want to shake out of your rut, but aren't looking for anything drastic either. Hacking off a few inches to reveal a swingy new lob or some flattering, bouncy layers might just be exactly what you need to freshen up your look. Your hair is still long enough to style in an updo whenever you don't want to deal with it. Medium-length looks are a go-to if you're #TeamLowMaintenance.
Long and Flowing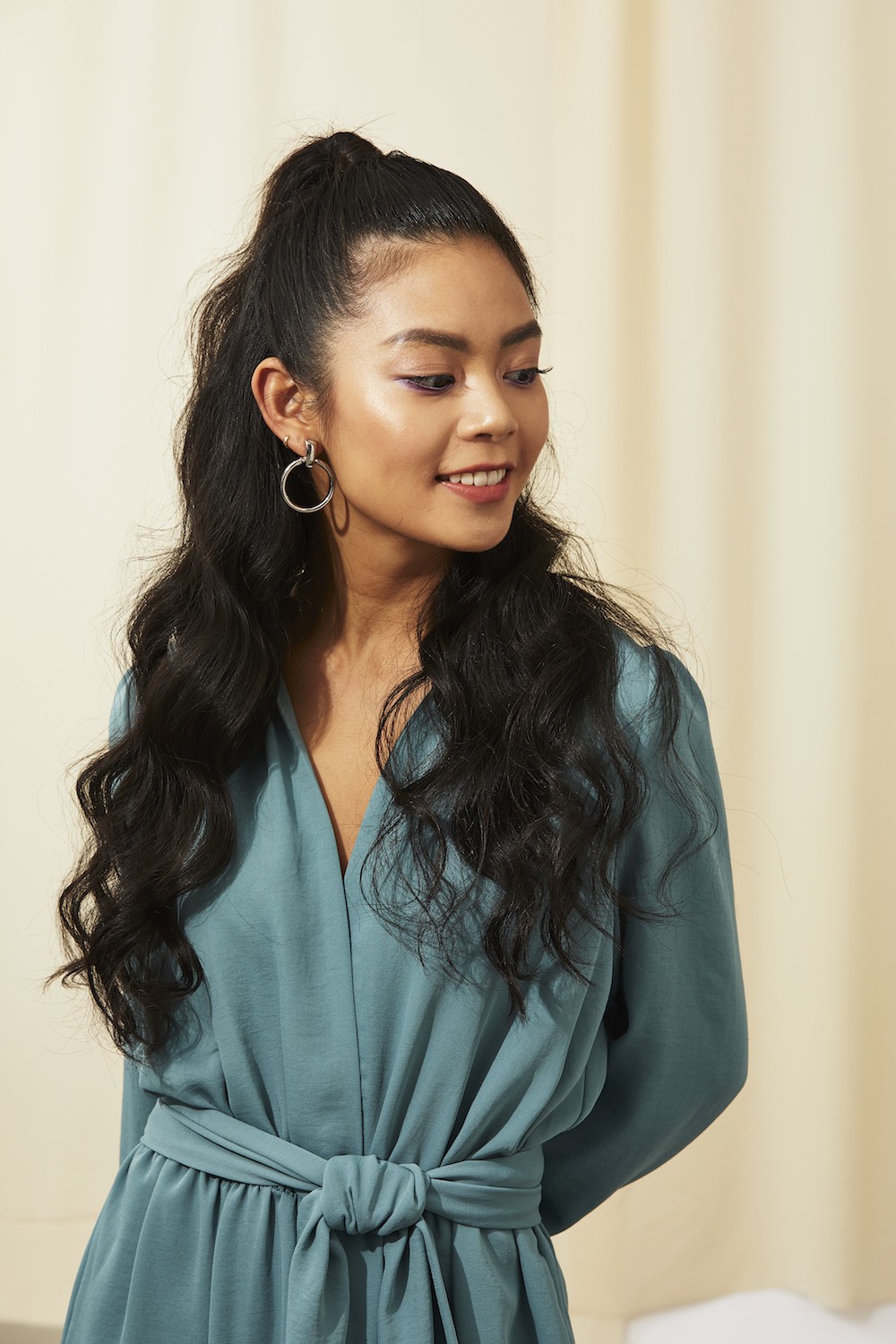 So you have a staple, classic look—and that's okay. But just how flowers need the occasional pruning to keep things fresh, we all need a trim every few months to rid ourselves of split ends or any other scraggly bits.
Keep your length healthy and strong by washing with a duo like Dove Hair Therapy Breakage Remedy Strengthening Shampoo and Conditioner.
For the more adventurous (but still committed to length), some new bangs can shake things up a bit without sacrificing too many inches.
Committing to a new haircut can be overwhelming. Keep some of these tips in mind the next to you're with your stylist. You'll feel more confident in your new haircut after doing a little research!
Prev Article
Next Article
All Things Hair on Instagram