Pumpkin Spice Hair: 8 Ways to Rock Fall's Hottest Hair Color
Pumpkin spice-it's more than just a drink.
We can't quite say we weren't expecting pumpkin spice hair to become the new "It" hair color because we totally did—after all, it is almost autumn! But what we didn't expect was for it to happen so soon since rose gold blonde hair just became a thing some months ago. Either way, we're digging both of these vibrant and fun hair color trends and we bet you are too.
Any hair color that falls on (or in between) the ROYGBIV spectrum is quite tricky to nail—especially for those who love cool hair colors but still want to look like an adult. But, we can assure you that there are definitely ways to get the hair color you want and still be taken seriously (because coloring your hair is serious business).
Pumpkin Spice Hair Colors for Fall
So whether you plan to wear this hair color for apple or pumpkin picking this season, or maybe to the office, here's how you can wear pumpkin spice hair in eight different ways:
1. Pumpkin Spice Hair Waves
If you're far from sick of the wavy hair trend, this look is for you. Pair your pumpkin-inspired hair with free-flowing hair waves. Liberally apply Dove Style+Care Smooth and Shine Heat Protection Spray all over your hair. Then, use crimping iron to create uniform waves. Don't have a crimping iron handy? Check out our cool braid hack.
2. Pumpkin Spice Baby Bangs
In for a look that offers you the best of both worlds? Opt for this trendy crop with micro bangs and top it all off with the perfect pumpkin-inspired hue. We'd rather you not leave this into your own hands, especially if you want to pull off the look gracefully. Ask your stylist to have your bangs complement your face shape and the perfect orange hue to match your skin tone. Warm skin tones should opt for reddish-orange hues, and cooler skin tones should stick to buttery orange tones similar to the color of a ripe pumpkin to bring out your natural glow.
3. Disheveled Pumpkin Spice Hair
Gone are the days when hairstyles have to be perfect. Give your orange hue life with this perfectly, imperfect look. After washing your hair, straighten your dry hair with a flat iron, then apply Nexxus Maxximum Finishing Mist.
4. Pumpkin Spice Top Knot
One can't ever go wrong with a top knot no matter which new hot and cool hair color they plan to try this season. For a formal occasion, play it safe with this neat ballerina bun. Orange you are stunning!
5. Pumpkin Spice Ombré Hair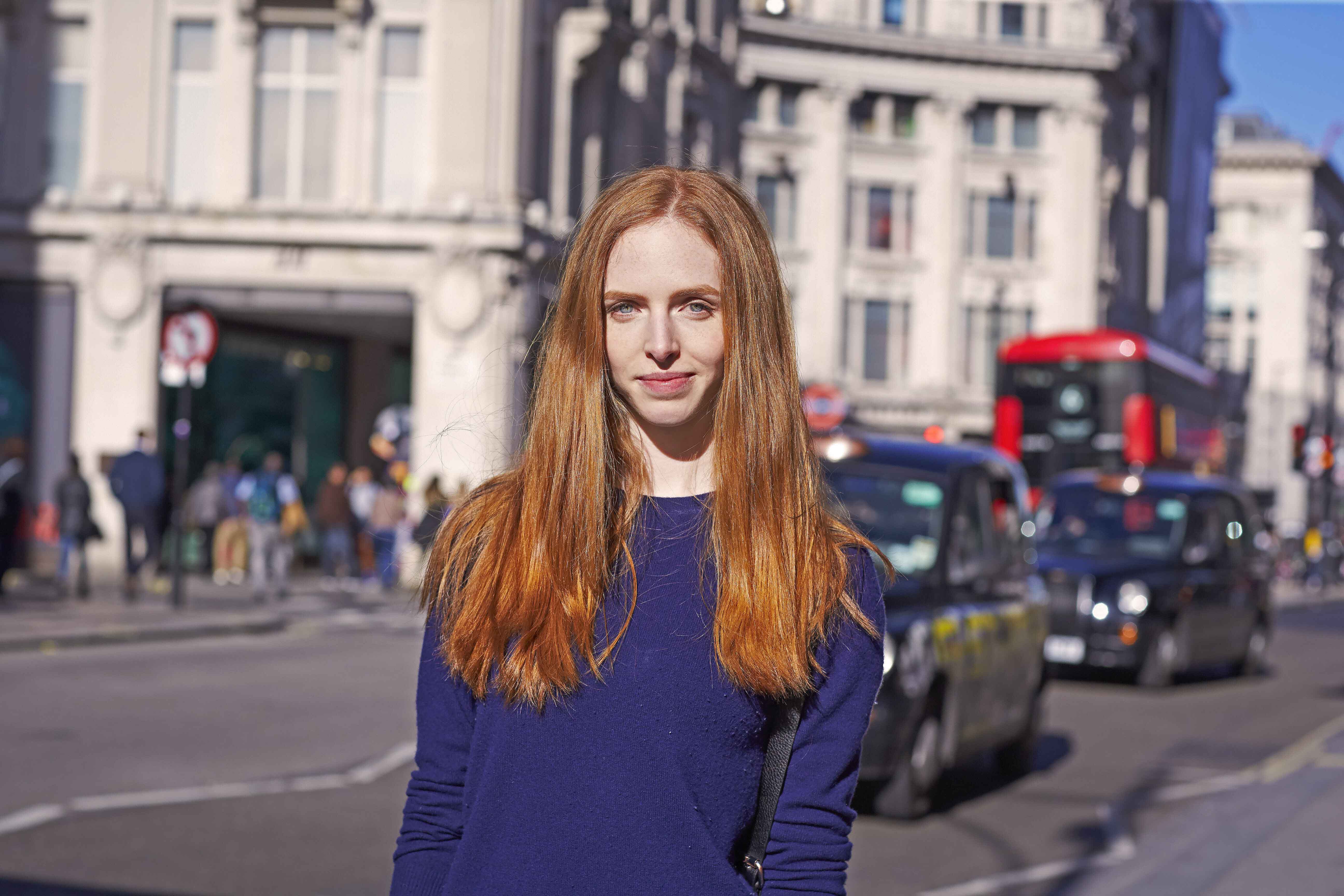 If you rather a mixture of orangey hues (latté colored roots and pumpkin-orange ends), opt for this ombré look. Put your new hair color on full display with a simple hairstyle and just let your locks hang.
6. Statement Hat
Go for a classic Fall statement piece like a flat-brimmed hat. Darker-colored accessories will make your pumpkin spice hair pop even more!
7. Crimped
Play around with your texture and try a 90s throwback crimped look. This style is particularly great for this frizzy or drier hair type. Adding crimps will give you loads of volume.
8. Dark Roots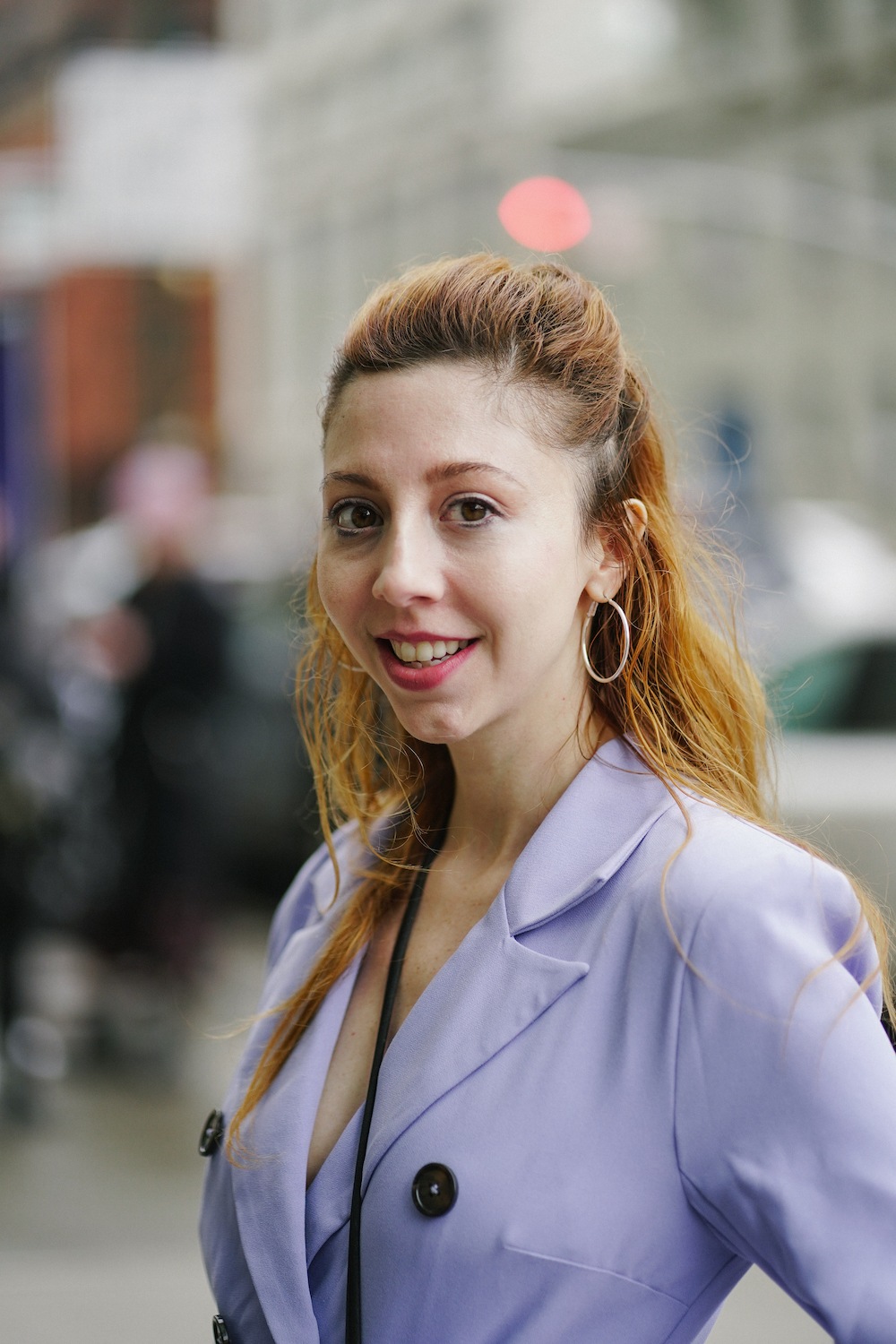 If you're looking to rock the pumpkin spice hair but want a less dramatic shift up top, start with darker roots. Having darker roots will make it easier to own the bright copper color lower down on your strands. Keep your color vibrant by washing with TRESemmé Botanique Color Vibrance & Shine Shampoo and Conditioner.
Prev Article
Next Article
Gallery
8 Trendy Hairstyles and Hair Colors to Try in College
Switch up your college look by trying out one of these hairstyles.
See article
All Things Hair on Instagram