20 Braided Updo Hairstyles Beauty Influencers Are Wearing Now
Searching for updos with braids that's far from boring? Lighten up your casual or party look with one of these.
It's no secret that braided updos are having a major moment right now.  Many of these styles can be worn throughout the week without having to restyle them every morning or become your evening party looks. From crown braids to box braid updos and braided buns, we've rounded up some stylish updo braids for you to try for any occasion. 
The Braided Updo: 20 Looks for Spring and Summer
1. Cornrow Bun
These braids are both pretty and professional, not to mention look very chic when worked into a bun with some accent beads. Cornrows can last you up to six to eight weeks if cared for correctly, so if you're seeking a style that you don't have to re-work often, this one's for you.
2. Crown Braids
The crown braid updo is reminiscent of the chunky plait in milkmaid braids. This hairstyle is appropriate for work, ideal for your lunch break workout, or even for after-work cocktails. Crown braids are transitional and give a slight boho vibe — you're literally conquering your day with just one hairstyle. We love this as the perfect style for the boss on the go who wants to look put-together and stylish at all times.
3. French Braided Chignon
This style involves two feeder French braids rolled in the back of the head and coiled into a chignon, which is then secured with pins. Perfect for the romantic braid enthusiast who also wants a more pulled-back look for days at the office. 
To keep flyaways at bay, spritz TRESemmé Freeze Hold Hair Spray on your finished braided updo. This spray has a fast-drying and humidity-resistant formula to control frizz and keep your hair in place during the day.
4. Box-Braided Low Bun
Pulling box braided hair into a low chignon or pony is a stylish, low-key option. We love this protective style for both day and night.
To tame frizzy curly hair, and add smoothness and shine, try SheaMoisture Coconut & Hibiscus Defining Styling Gel with silk protein, neem oil, and natural flaxseed oil. Take a small amount of gel, rub it in your palms, and apply it to your hair to achieve definition and long-lasting hold.
5. Side Fishtail Bun
If you're looking for something a bit quirky, try out the side-lying fishtail bun. This updo is done by first creating a fishtail braid and then coiling it around into a bun.
6. French Braid Bun
This style, which consists of a simple French braid tucked around itself at the base, gets a bit more elevated with a slicked texture.
To achieve extra flyaway control, we suggest you finish your hairstyle with a touch of TRESemmé Ultra Fine Hair Spray, which provides maximum hold, is non-sticky, and is water-resistant.
7. Box-Braided High Chignon
If you're looking for braided updo hairstyles for black hair, try this box-braided high chignon. Weave your boxer braids into a few thicker three-strand braids, wrap them around your head, create a chignon, then secure them with bobby pins.
8. Fishtail Braid Chignon
Braided updo styles made of fishtail braids are not as complicated as they may look. For example, to create this chignon, you need to start with a side four-strand fishtail braid right from your forehead. Braid to the hair tip, then secure a loose braid at the back of your head.
9. Loose French Braid Chignon
You can get this updo on a base of a French braid, or an easy pull through braid hairstyle with scrunchies. Finish by securing loose hair ends in a low bun.
10. Twisted Bridal Chignon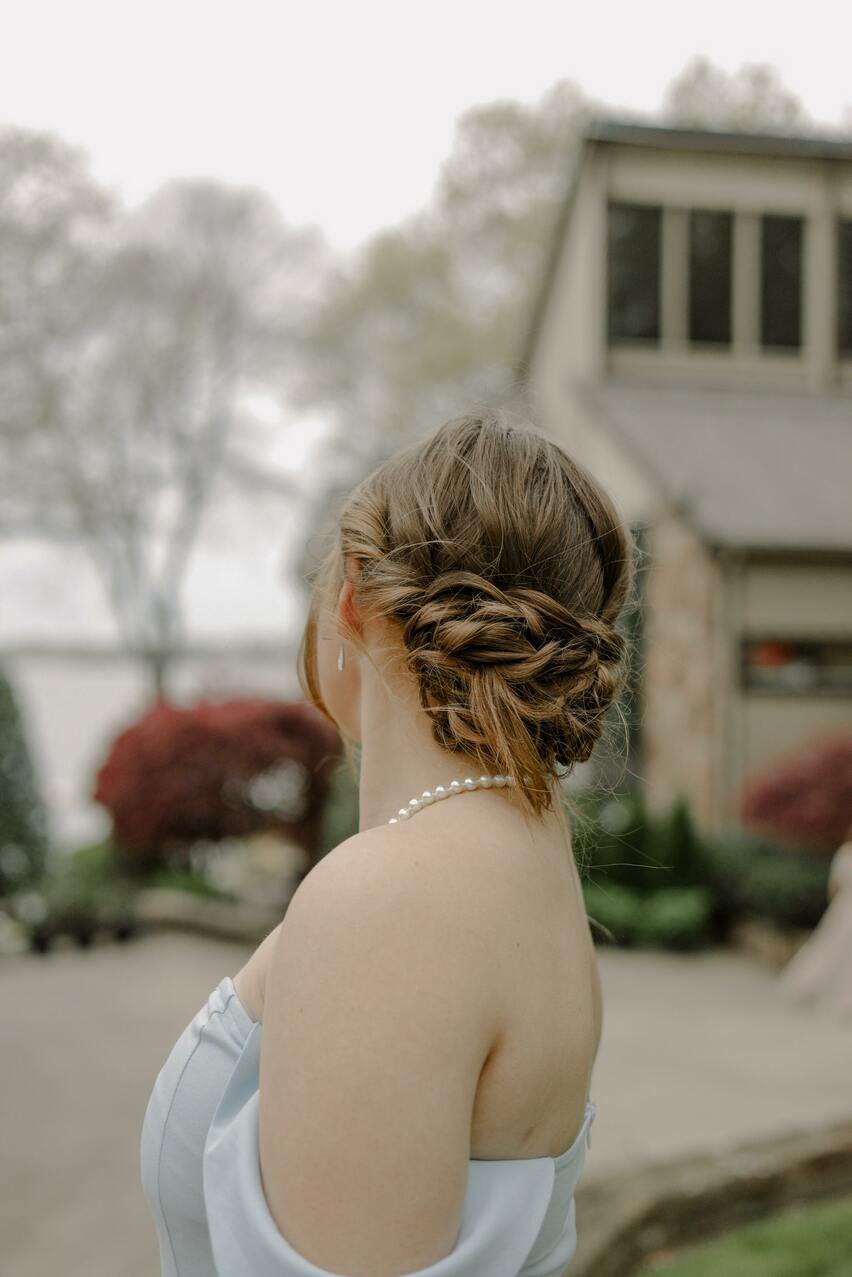 This stunning wedding braided updo is made of a twisted hairstyle at the sides, then completed by braiding, and gathering a braid in a low elegant chignon.
11. Braided Updo with a Ponytail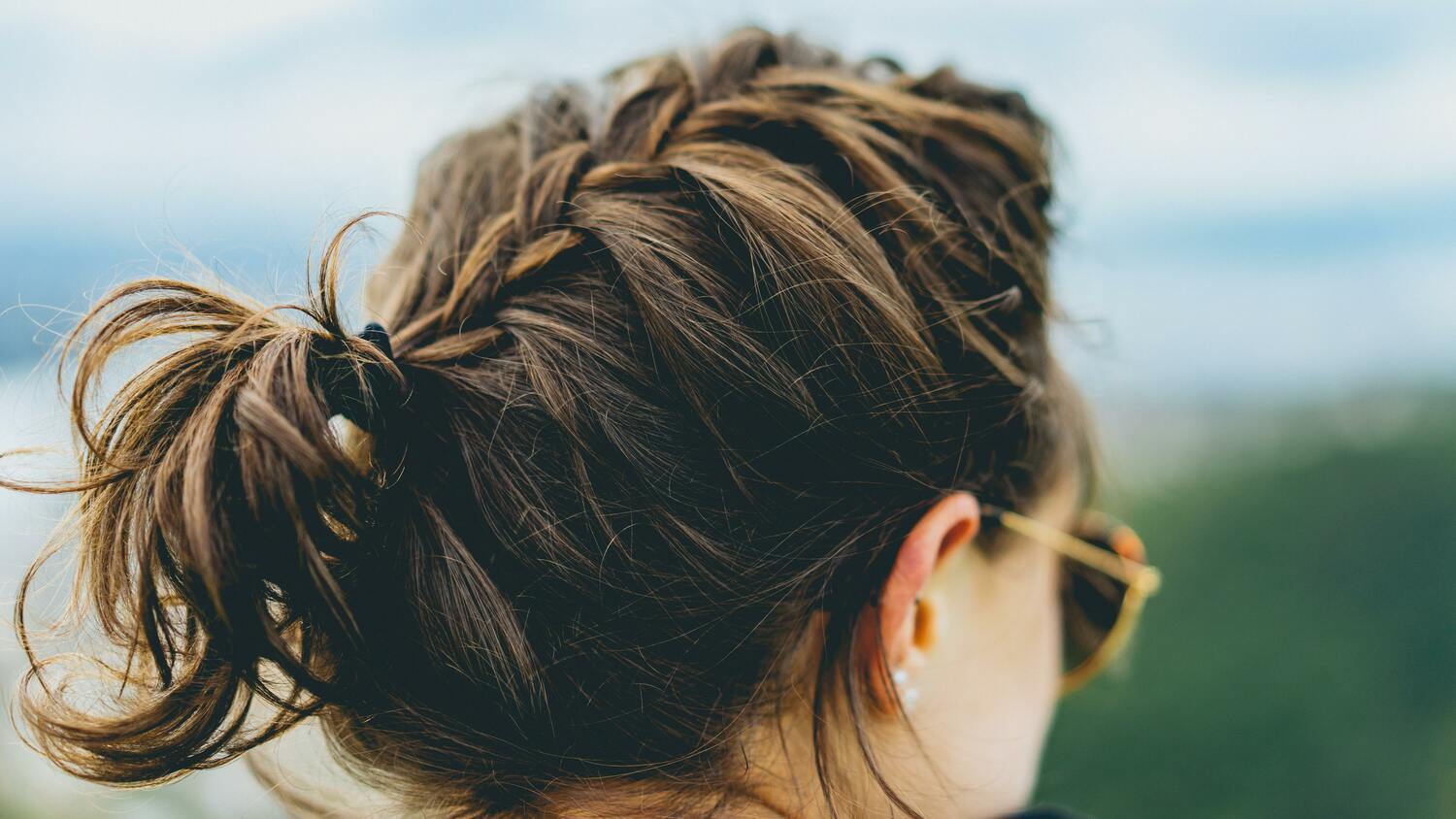 Braided updo hairstyles can be created on medium hair length, too, like this braided updo ponytail. Just start with a French braid, secure it with a scrunchie, and finish with a small ponytail.
12. Messy Braided Bun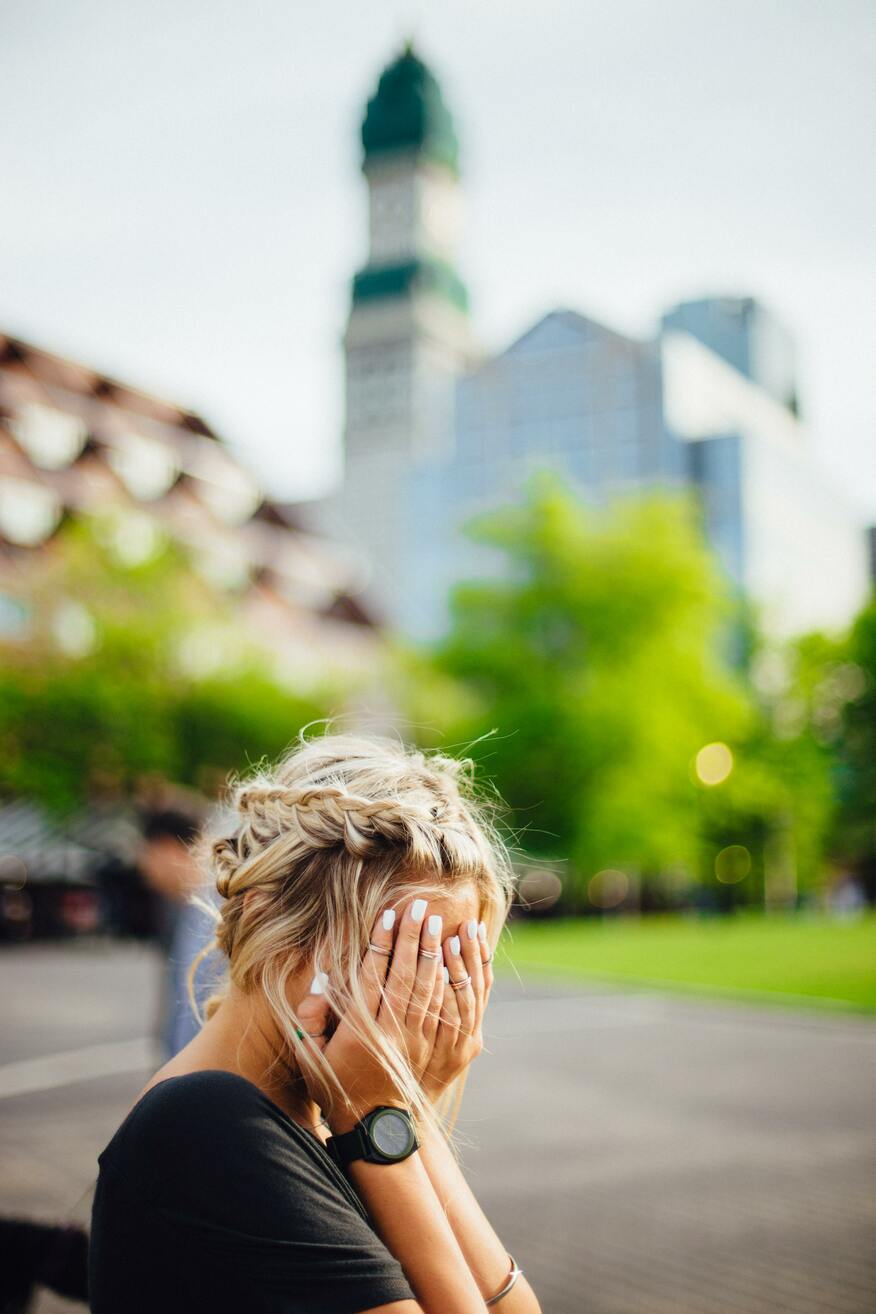 Messy braided updos are chic and elegant, and require minimal effort, so, definitely worth trying. Braid your tousled hair from one side, then secure it in a bun at the back of your head. Loosen a few strands around your face to achieve a sloppy hair look.
13. Two Braided Buns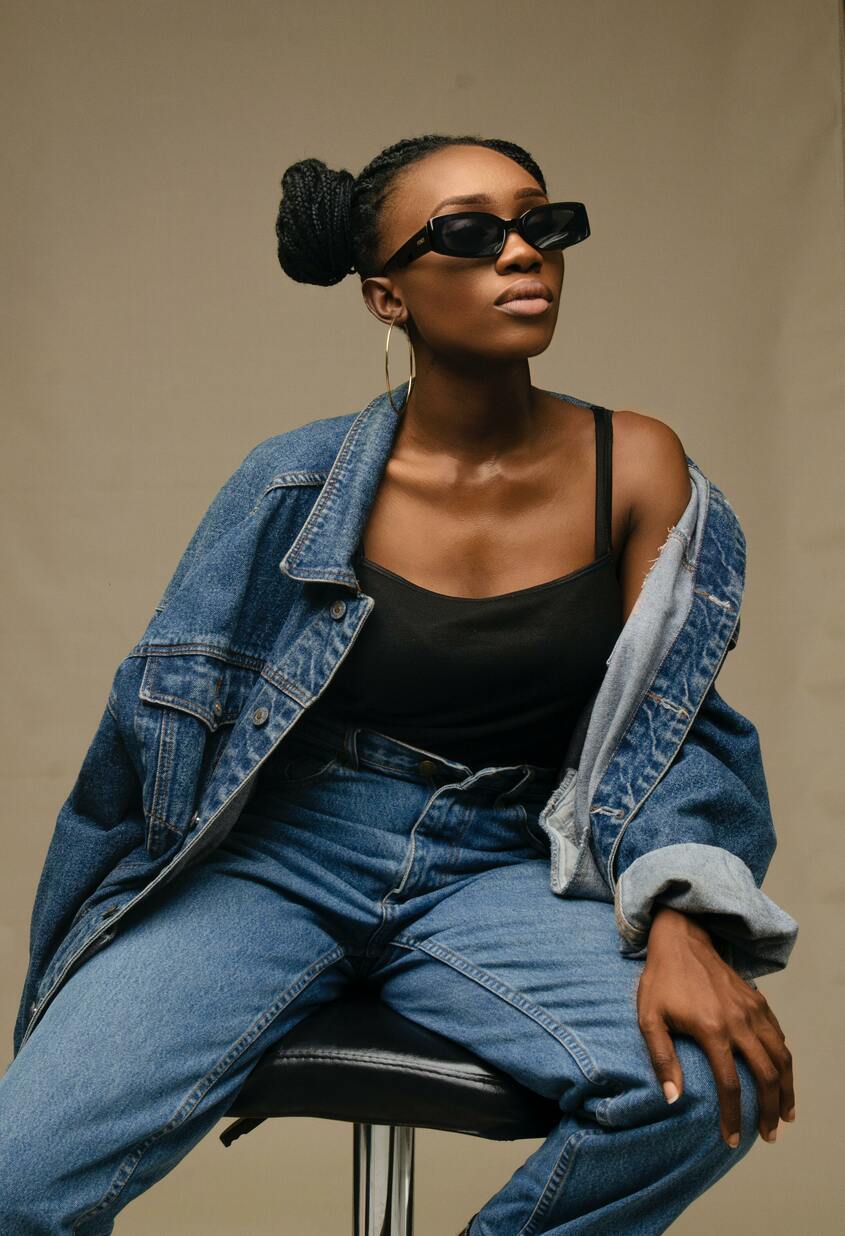 If your hair is already braided, part it in the middle, and gather it in two sleek side buns. This braided style is perfect for a casual occasion, and for a party, too.
14. Braided Top Knot
Another cute hairstyle for braided hair is a half-up half-down top knot. It makes you look put together for any occasion, showcases your hair length, and keeps it voluminous.
15. Braided High Side Bun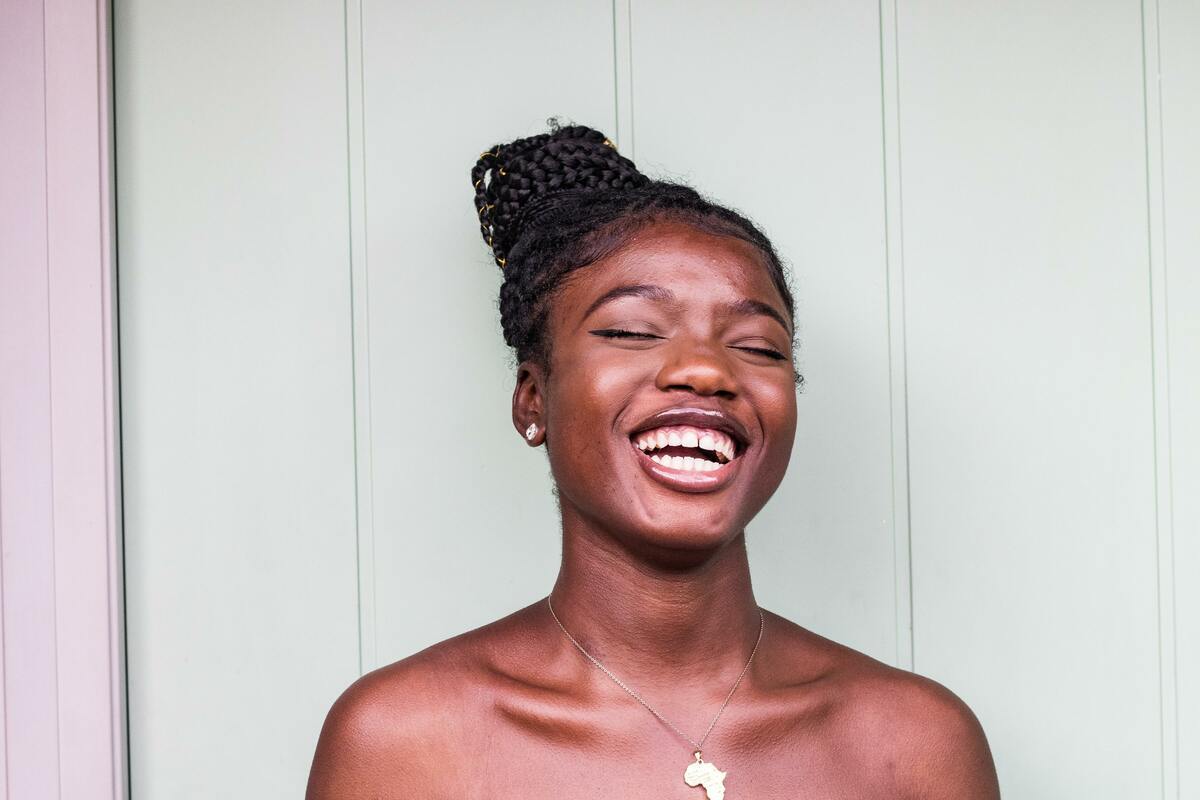 A high-side bun for braided hair is both playful and chick. Gather your braids up and a little aside, wrap a bun, and secure it. You can also add smoothness and shine with a hair wax, or gel.
16. High Braid Wrapped Bun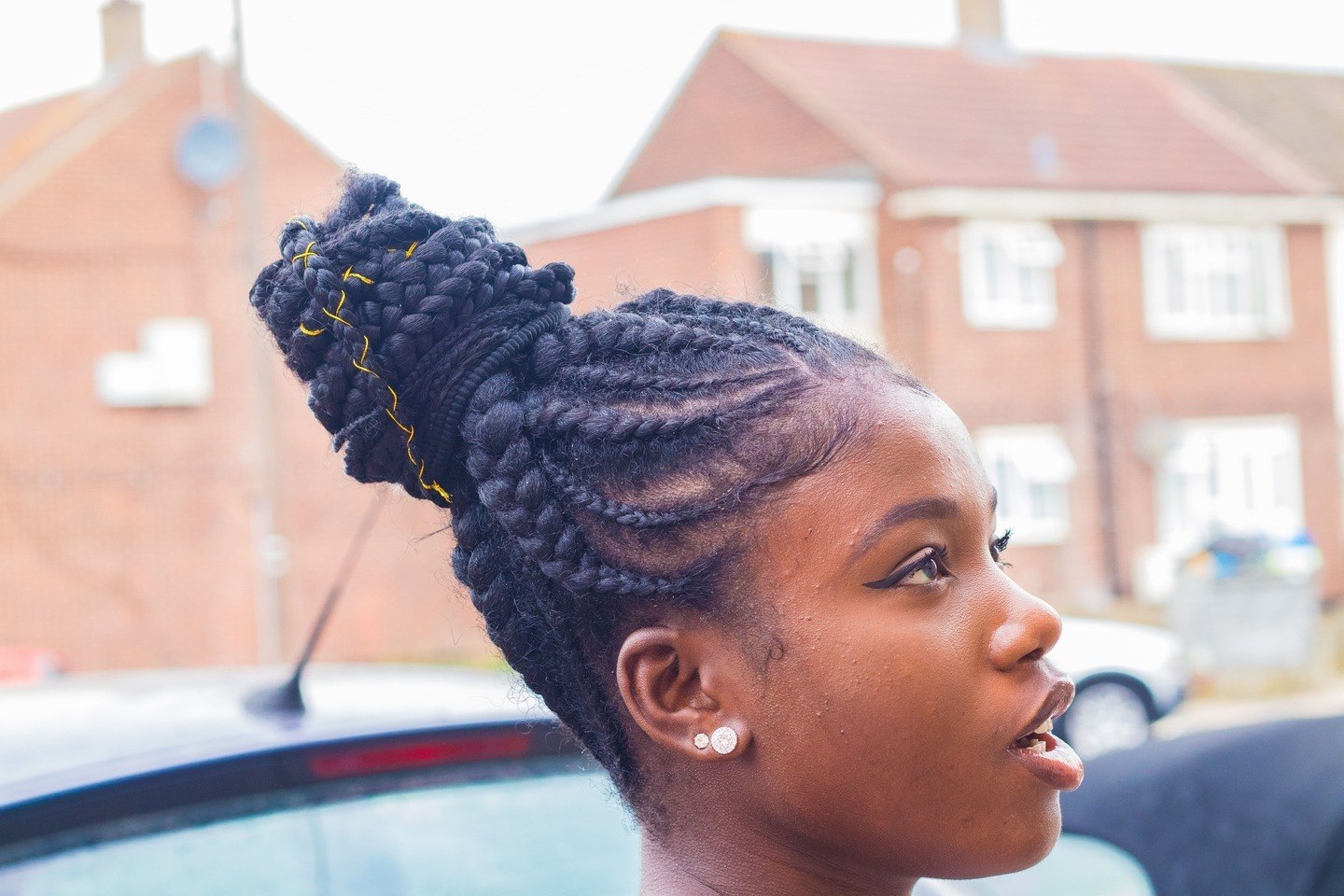 If you want a voluminous hairstyle like this, sleek your hair up and smooth flyaways, gather at the top of your head, then wrap them around your bun. Secure and add a finishing spray touch-up.
17. Wavy Braided Bun
Wave your hair before braiding, so your hairstyle will last longer and look more romantic. Weave a thick braid and wrap around your head, secure, then loosen a few strands to achieve a slightly tousled, messy look.
18. Upside Down Braided Bub
This is another braided updo you can try on medium to long hair. Start with an upside down braid, then secure it at the top of your head with bobby pins to create a high chignon.
19. Mohawk Braided Chignon
You'll never regret learning how to do a Mohawk braid, so you can transform it into casual, or elegant hairstyles like this. Just weave your braid, secure it, and hide your hair tips under the chignon.
20. Half Up Half Down or Twist
To create one of these party looks, braid the half of your hair at the top, then secure braids at the back of your head. Leave you remaining hair loose, or twist in a low elegant bun.
Which of these updo braids are you going to try? For more hair inspo, follow @AllThingsHairUS.
Prev Article
Next Article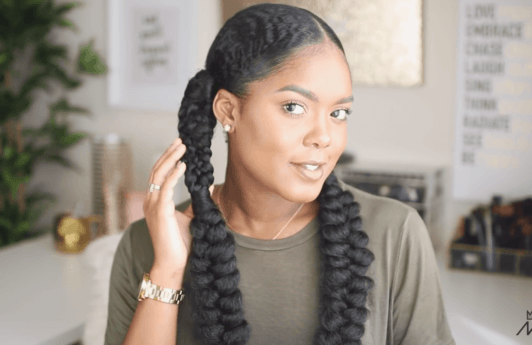 Tutorial
Tutorial: Mini Marley NYFW Fishtail Inspired Braided Hairstyle
How to create a braided hairstyle inspired by NYFW.
See article
All Things Hair on Instagram